Location: Car park, BD23 5ED
Distance: 4.5 mile circular
Grimwith Reservoir is the quietest of the reservoir walks in the area. It issituated between Grassington and Pateley Bridge. We enjoy this walk as it is a good distance for us. It is also an accessible walk so the paths are good.
We have done this walk numerous times and it always seems to be cold! As it is on the moor there isn't much shelter so layer up. That said the walk is beautiful so worth wrapping up for.
There are lots of interesting things to see along the route. The gorgeous thatched building is the main thing that I like to go and admire and we always have a game of tag around it. Along the route are quotes set in to the walls which make a lovely addition. The Yorkshire Dales Sailing Club is based here so you can sit and watch the boats and the wind sailing going on.
The mixed terrain is generally good, which makes this reservoir walk accessible. On a dry summers day you may get a good off road pram around but the area along the wave wall is usually quite muddy. The variety of terrain and sights maintains the enjoyment of the walk for little ones. If all that fails then there are plenty of footbridges to play pooh sticks or throw stones, hills to run down and climb up, woodland to find sticks, lots of mud to hopefully not fall down in, puddles to jump in, rocks to climb and a wave wall to walk on.
This walk has plenty of spots to sit and rest as well as a picnic area by the car park. If you forget your picnic however the cafe at Stump Cross Caverns is close by and worth a visit. Due to covid the cafe is closed but there is usually an ice cream van parked up which does a wide range of food and drinks.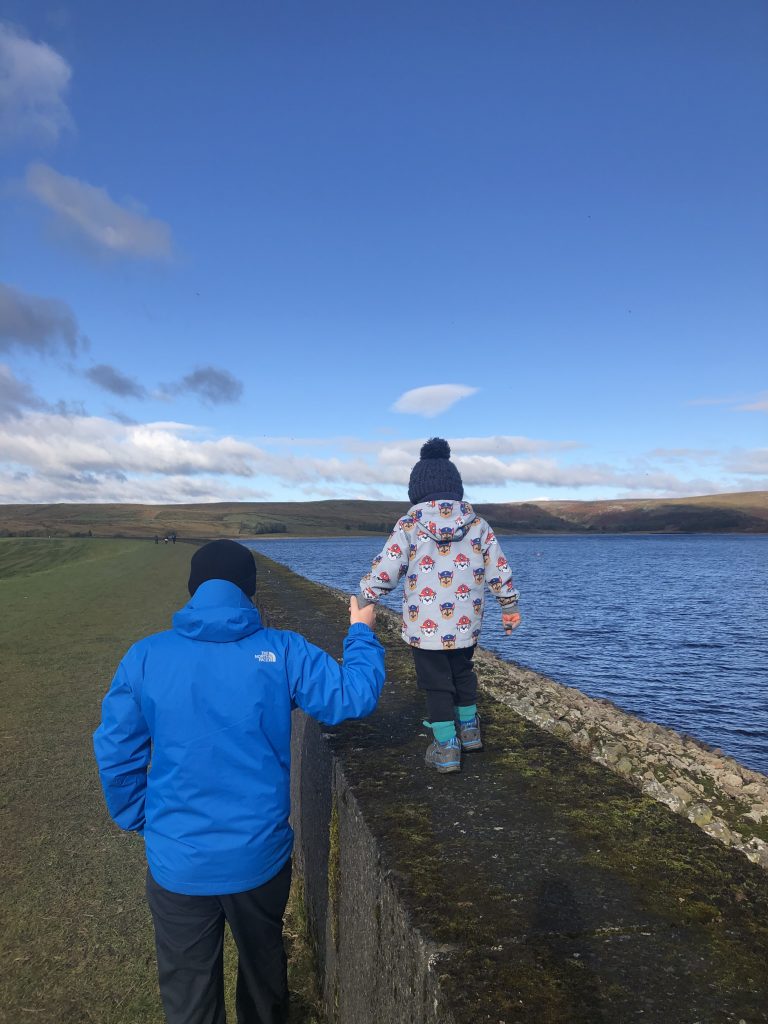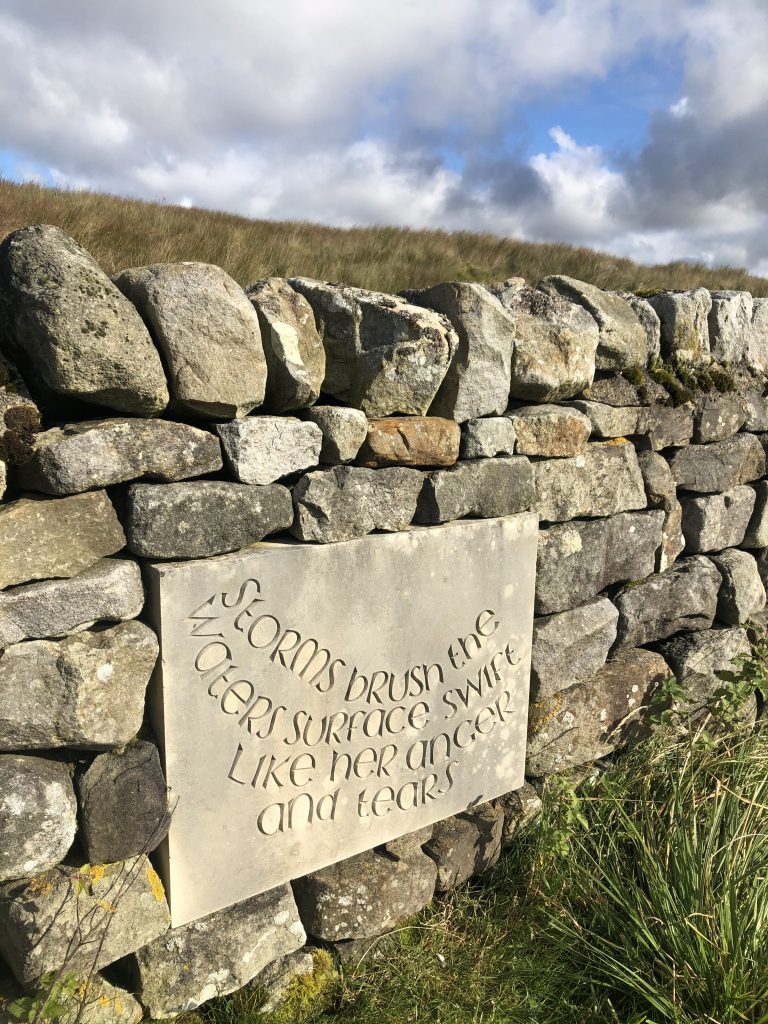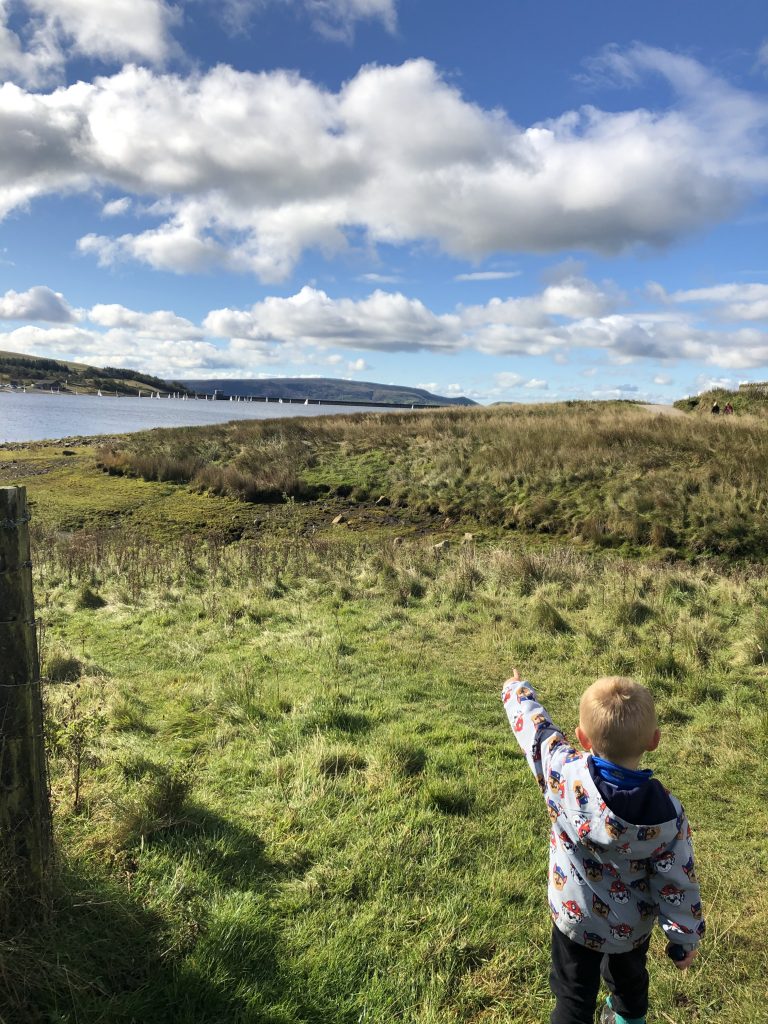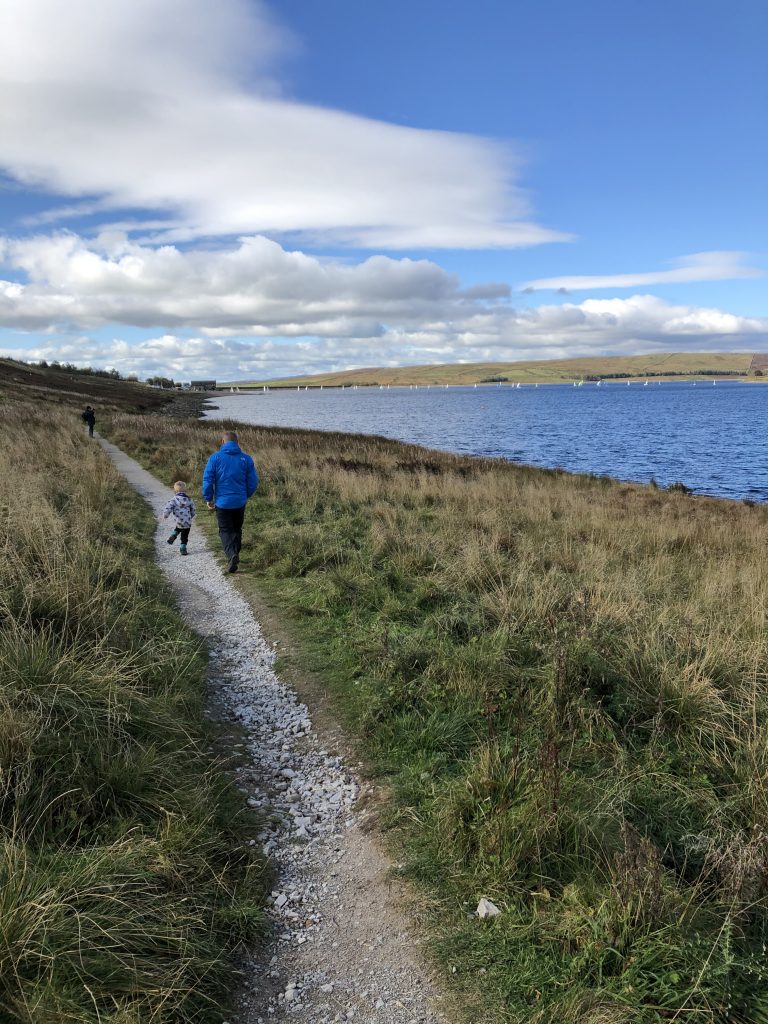 If you enjoyed this walk then why not try out Thruscross Reservoir walk or Conistone Dib which are nearby?
If you enjoyed reading this post then follow our adventures on Facebook, Instagram and Twitter.