Location: LS21 3DE
Distance: 2.5 miles
Otley Chevin overlooking the Lower Wharfedale Valley is a brilliant walk for all ages. There are so many paths to explore that you can make the walk any length you like.
There are numerous car parks situated around the Chevin Estate so mix it up and try a different each time and see where you end up! All of them are free too.
Most of the time we park in one of top car parks as these tend to be quieter. From here we do a circular route or until Little Man starts moaning, then we head back.
The paths are obvious, some tracks, well worn but can get muddy so it's definitely a welly walk. There aren't really signposts so make sure you either have a good sense of direction, are up for a challenge or you have the OS Map to hand!
There are lots of interesting things to find and explore along the way to keep little ones busy. As it's a woodland walk jumping in the mud is high on our agenda along with collecting sticks, jumping off rocks, playing hide and seek, building dens and finding nature treasures. There are though, a few extra special bits in this wood including a trig point, huge massive rocks to climb, little streams to splash in, old building remains and a lot of steep bankings to climb up and slide down.
The park also offers a few surprise views which suddenly just appear between the trees. These are the ideal snack stop.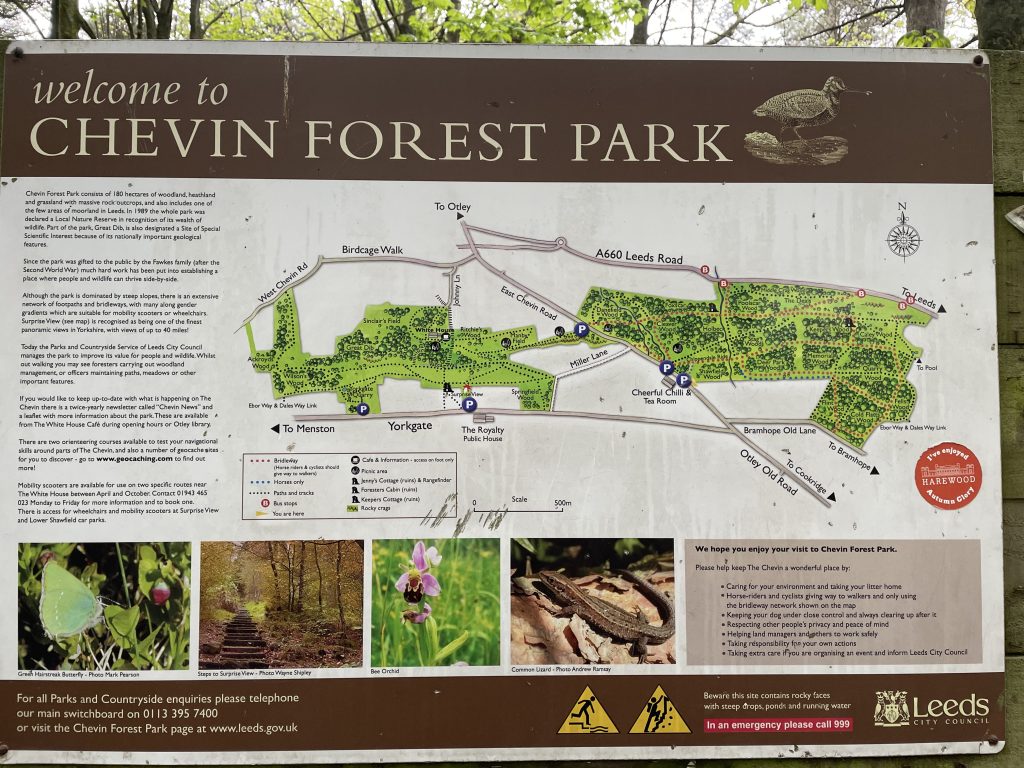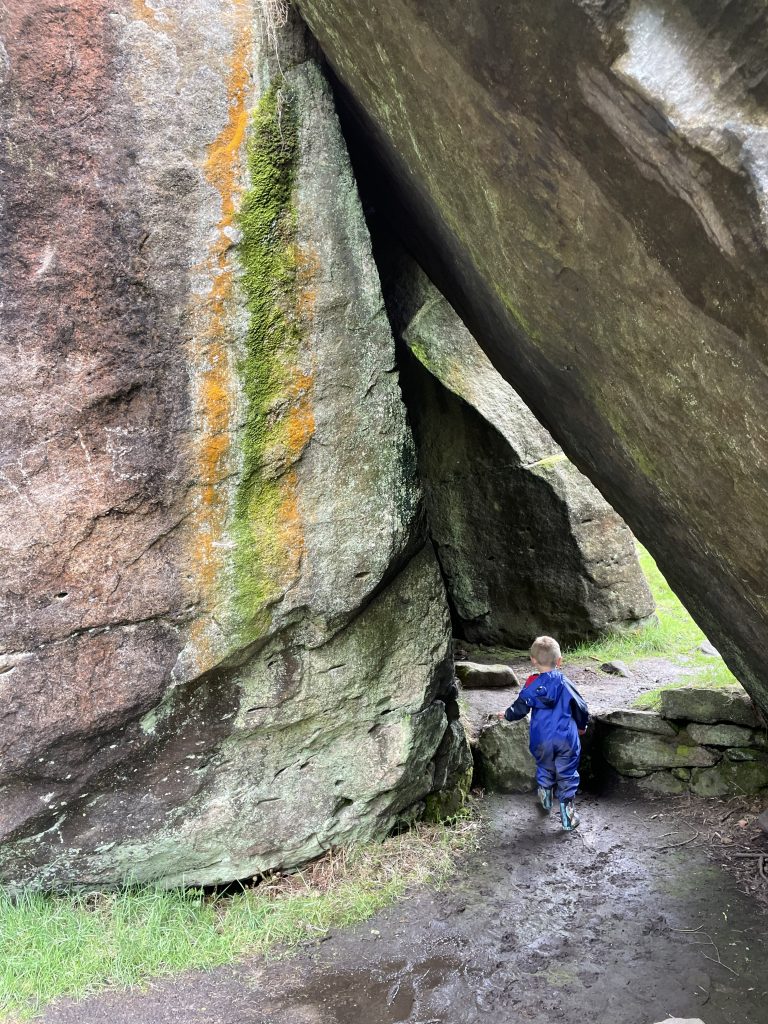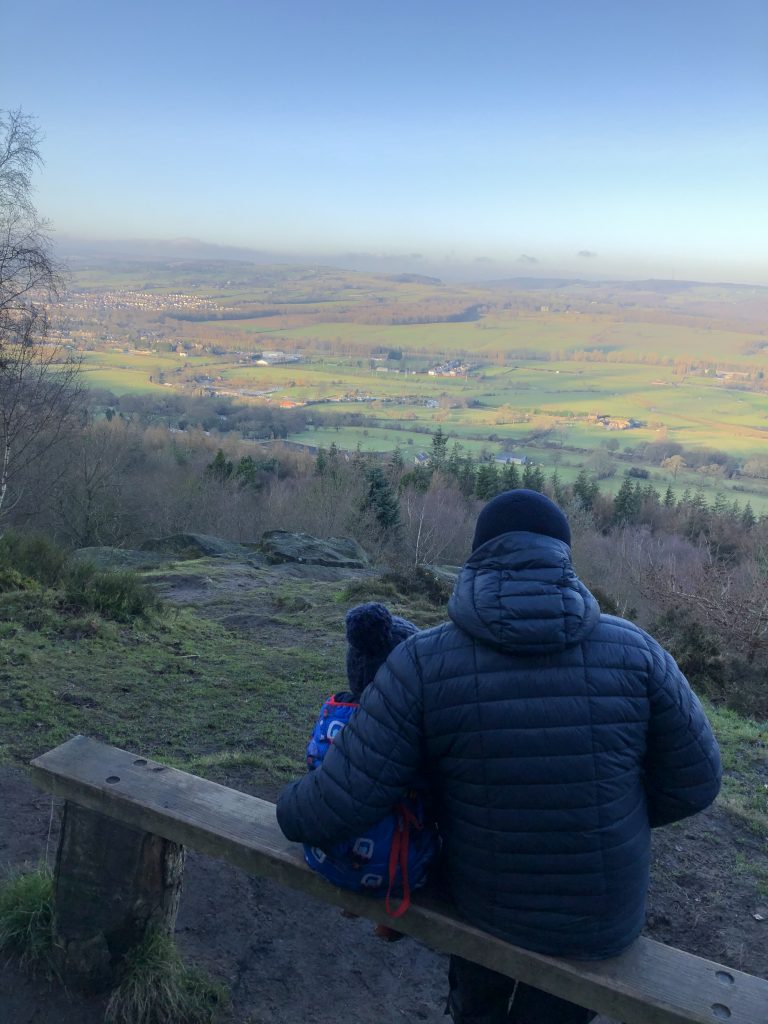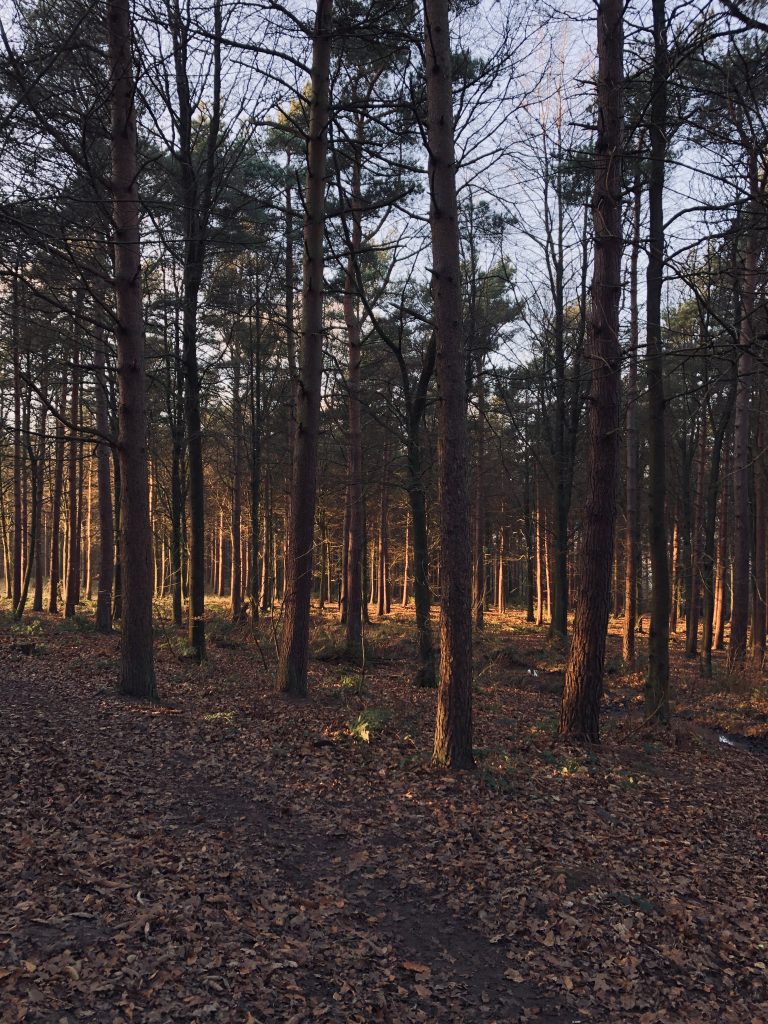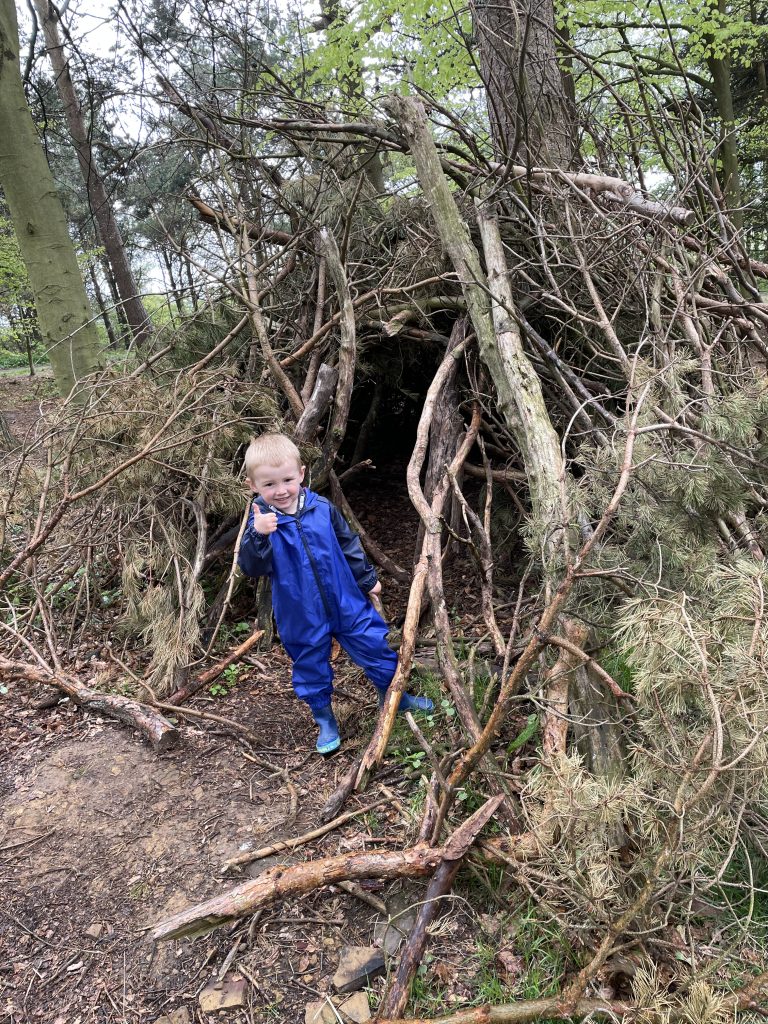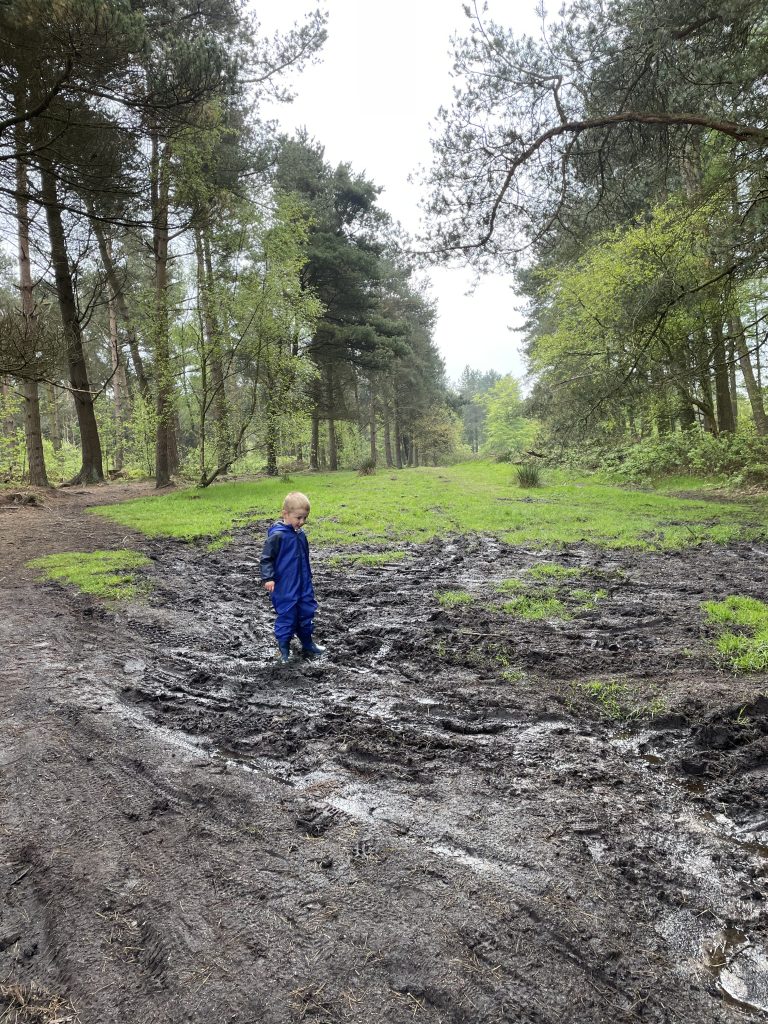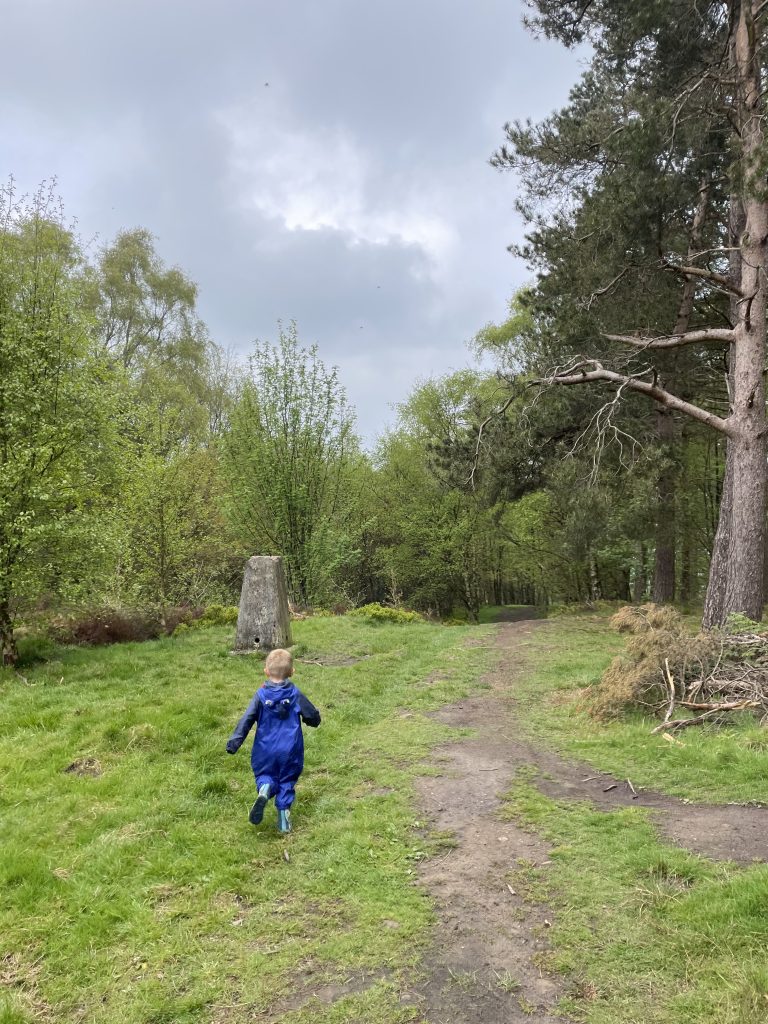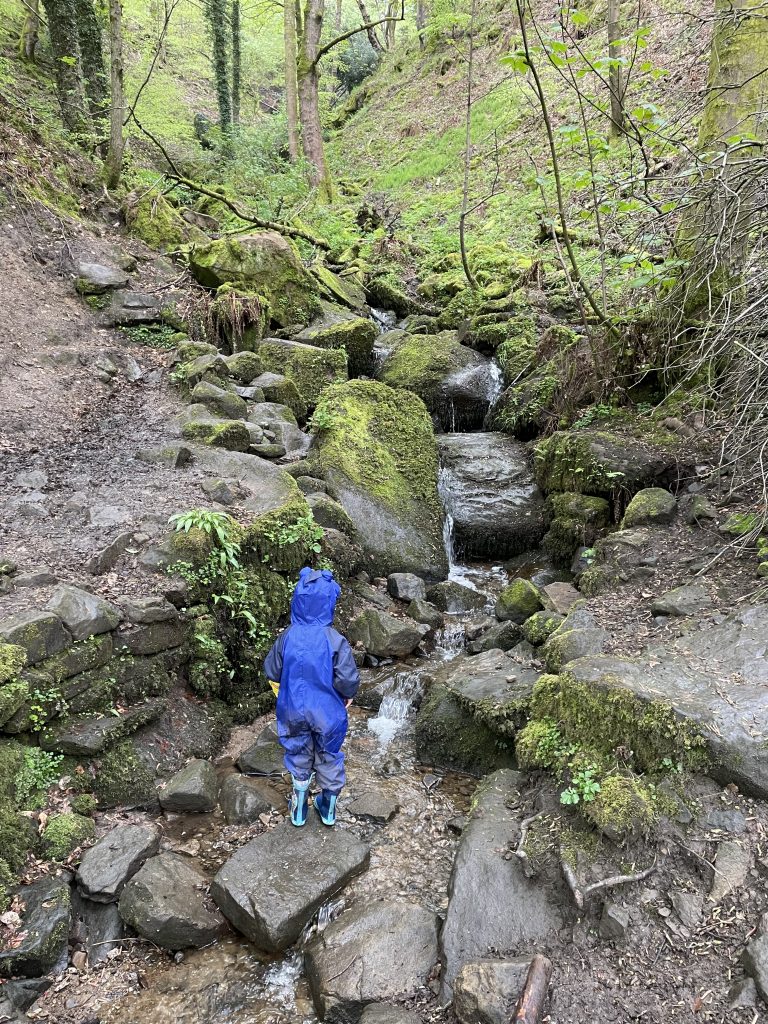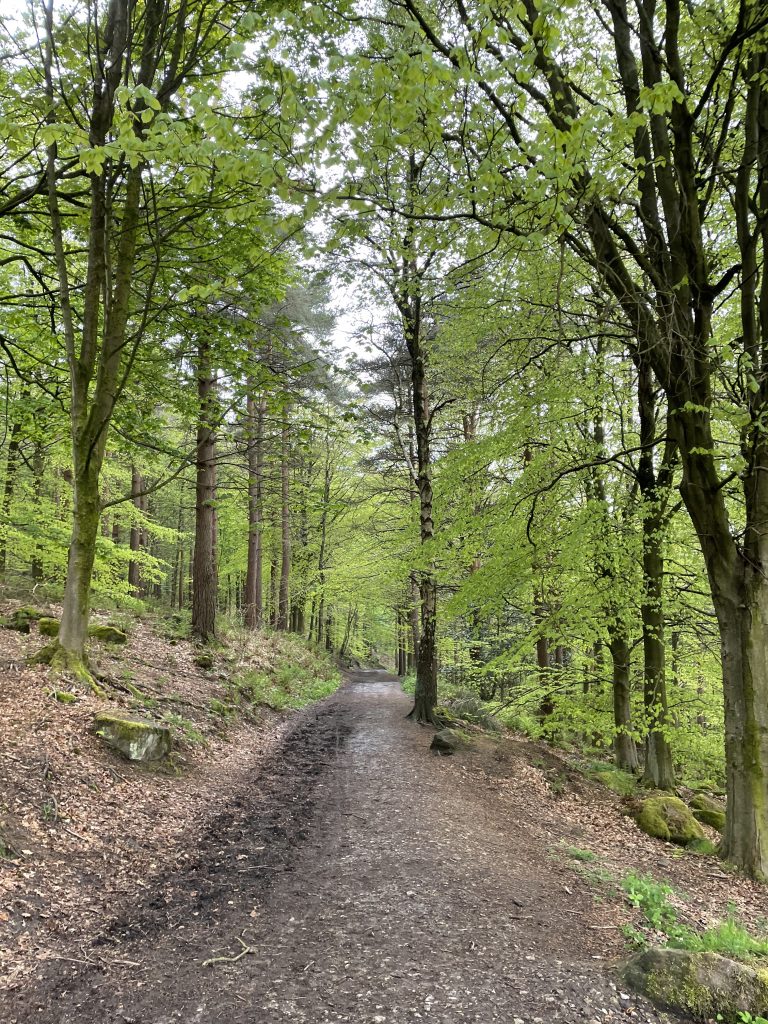 If you like woodland walks why not try Strid Wood in Bolton Abbey, Grass Woods in Grassington, Hebers Ghyll in Ilkley or Skipton Castle Woods.
If you enjoyed reading this post then leave me a comment or follow our adventures on Facebook, Instagram and Twitter.