Location: Embsay Reservoir car park, BD23 6QT
Distance: 3.5km
Crookrise is the ridge between Embsay Crag and Rylstone and is where you will find a lot of fell runners and rock climbers.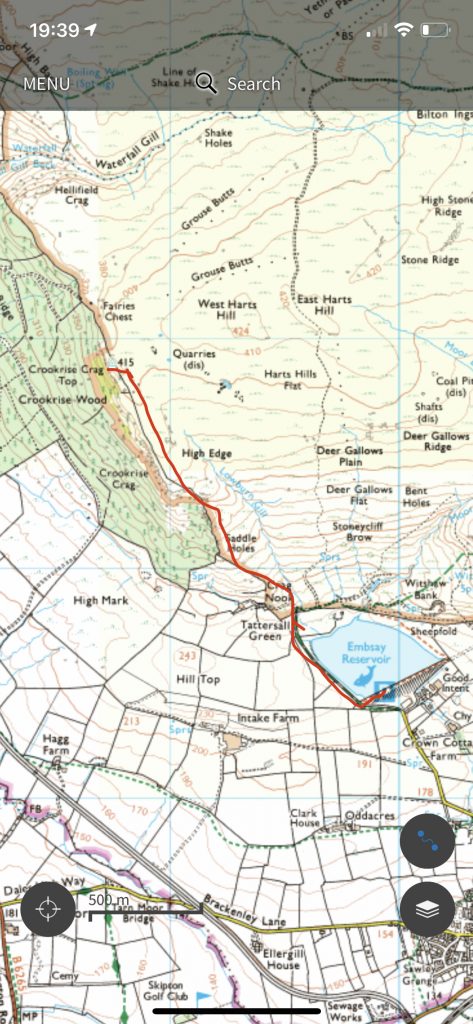 The path up to Crookrise starts at the bottom of the moor on the track to the left of the reservoir. It climbs up steep pretty quickly offering gorgeous views out over the res.
The path then turns to a bit more of a clamber up to a rock formation known as Crag Nook. This again was another scramble which was a bit difficult with Little Man as it was slippy underfoot but we managed to get up and wow – the views were incredible. We hid down between some rocks for our picnic and it was a lovely little spot, great views over the woodland and the reservoir and sheltered from the wind.
From here you follow the dry stone wall across the moor over towards Rylstone. There are various stiles to climb over on to the ridge itself but when it's windy make sure you are not on the exposed edge! The trig point is located at the end of the ridge! The first time we went up it was so windy so we couldn't stay long but our second trip was a lot more successful. The views over to Sharphaw are fab and up on that ridge looking down over the forest below is surreal.
From here you can carry on across to to Rylstone Cross or cut across the moor through Deer Gallows to Embsay Crag. We choose the third option of going back home!
The route back down is retracing your path and was a lot quicker than coming up!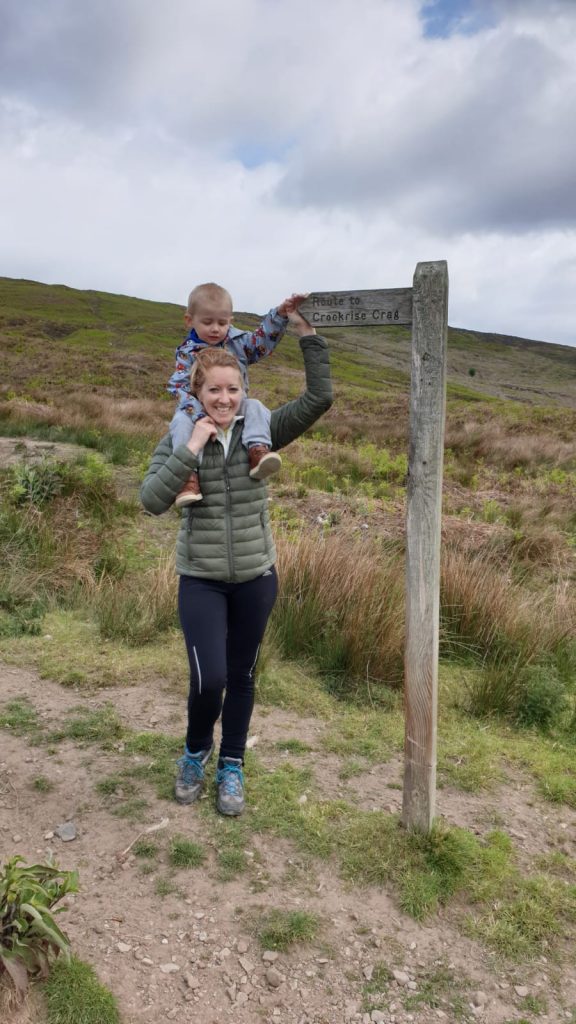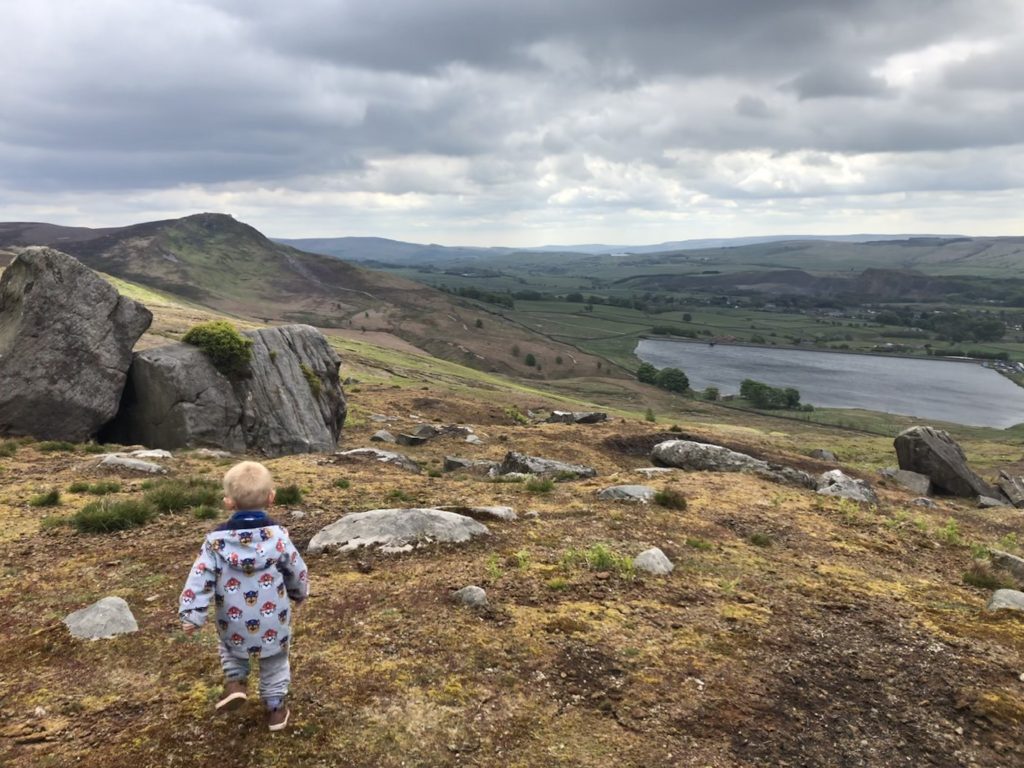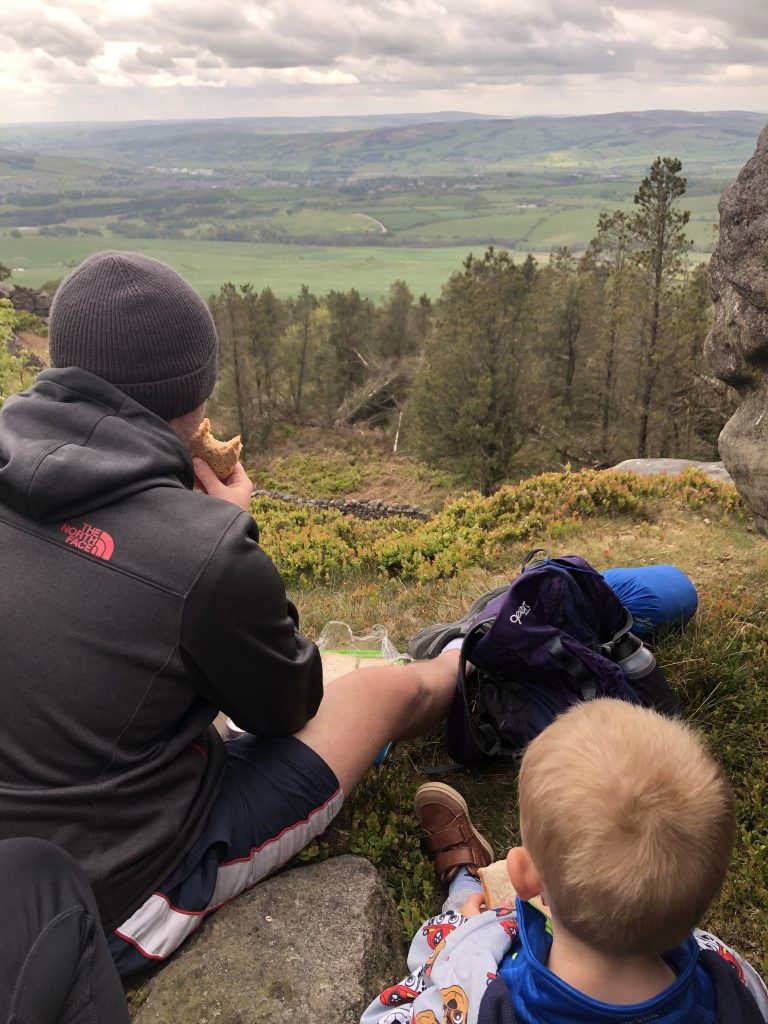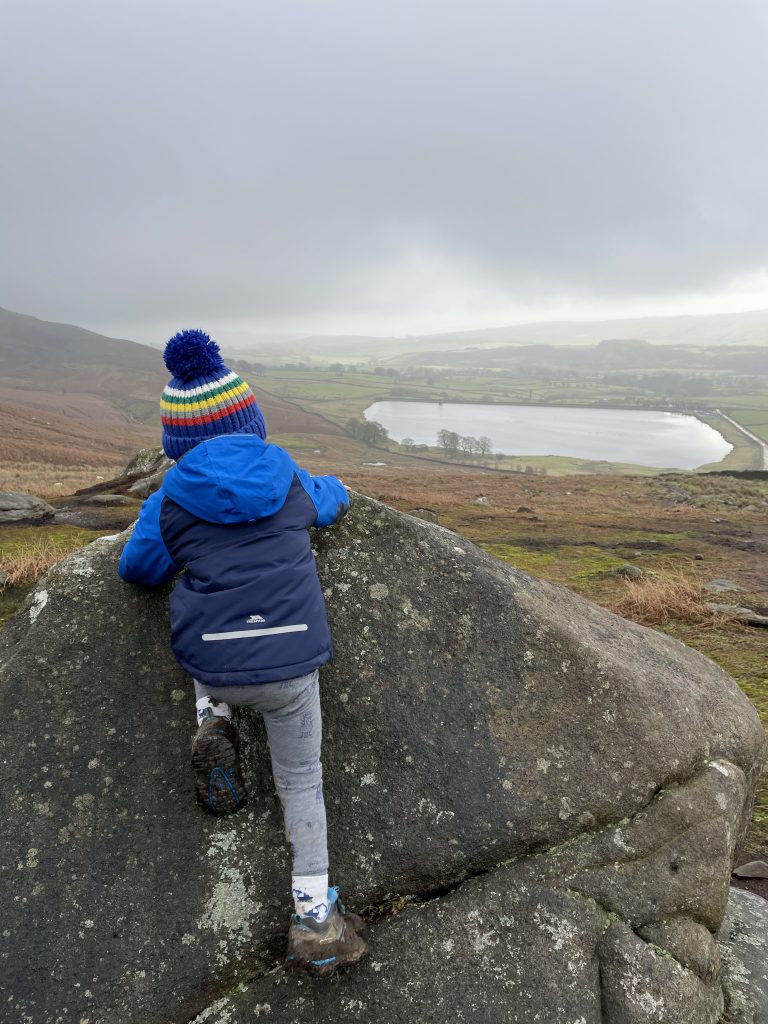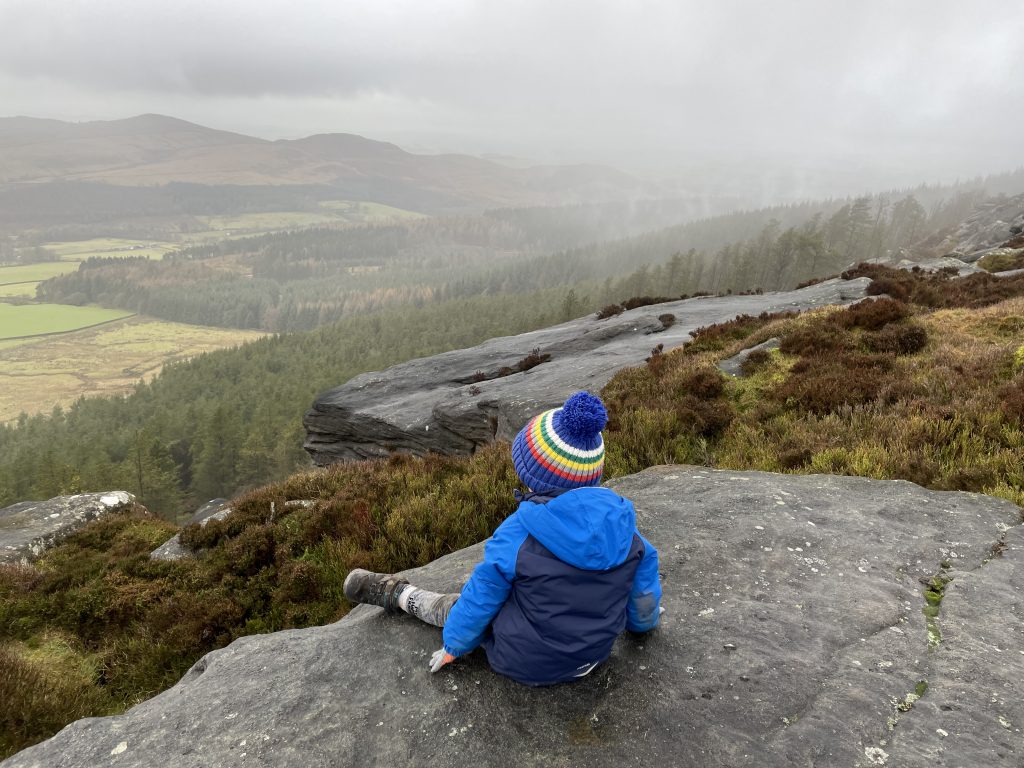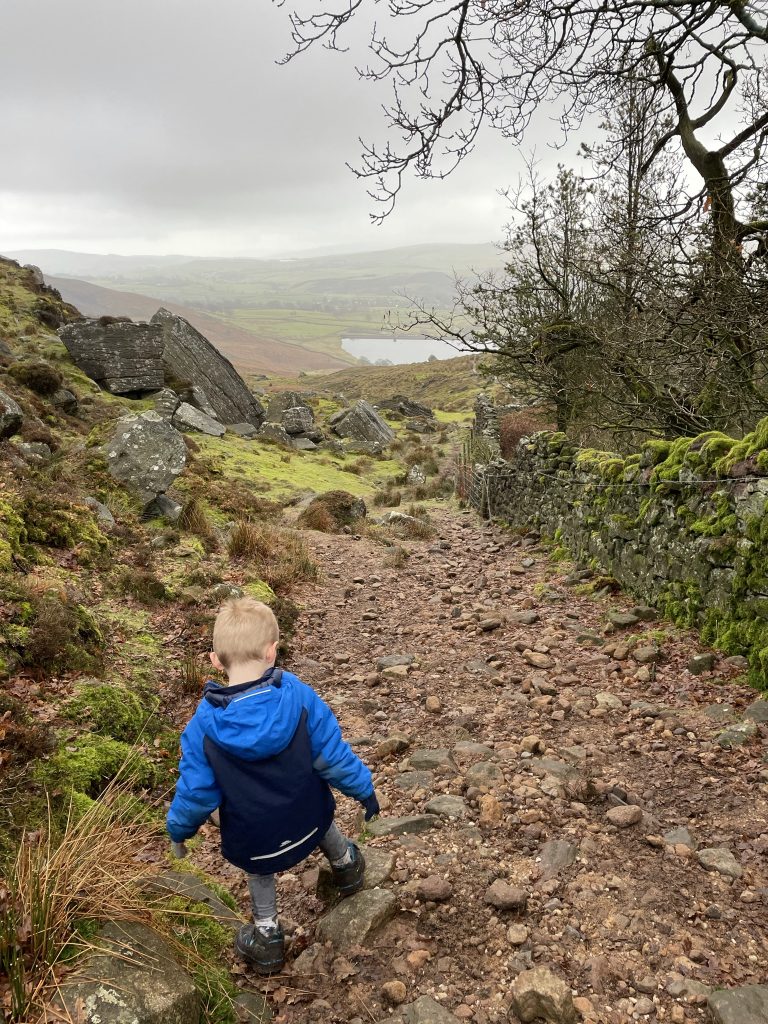 If you enjoyed reading this post then follow our adventures on Facebook, Instagram and Twitter.