In association with Skipton Wellness Week I am hosting a Wellness Walk on Global Wellness Day – 12th June. The walk will be free to attend and you can do it anytime throughout the day.
Where is the Wellness Walk?
Skipton Woods located behind the Castle at the top of town is the ideal place to take a walk, whatever the weather. Nature appeals to all ages so this walk has something for everyone! There are numerous routes you can take through the woods, all of which you will be able to carry out the wellness scavenger hunt and activities.
Here is the the wellness walk for you to get involved.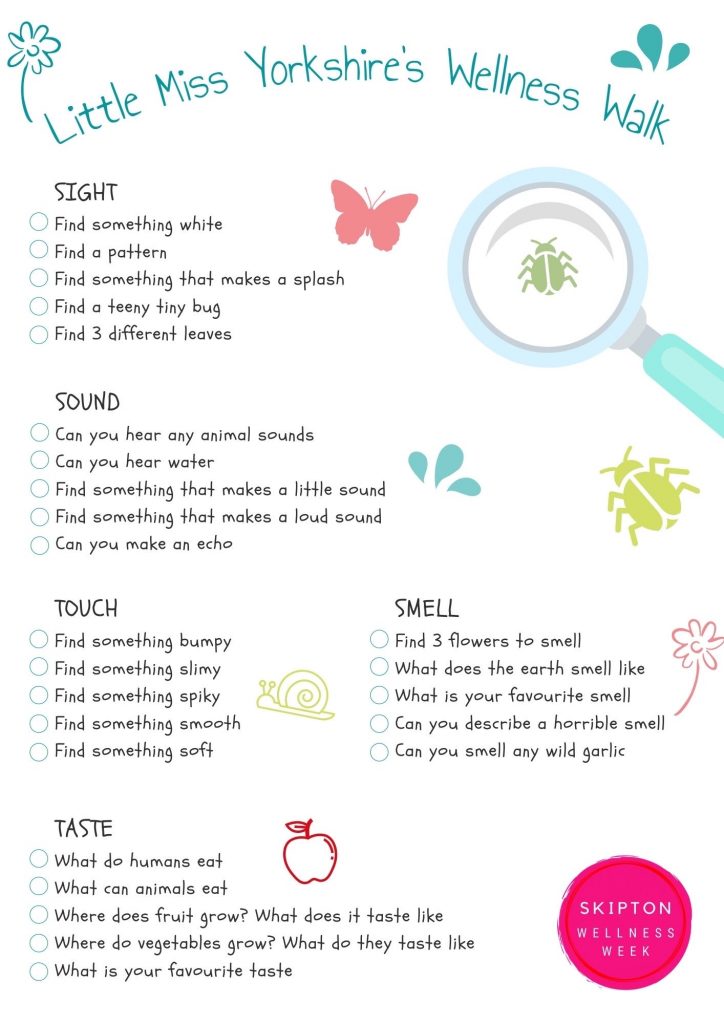 If you cannot print it off there will be some available at the entrance to the woods. Remember to bring a pencil!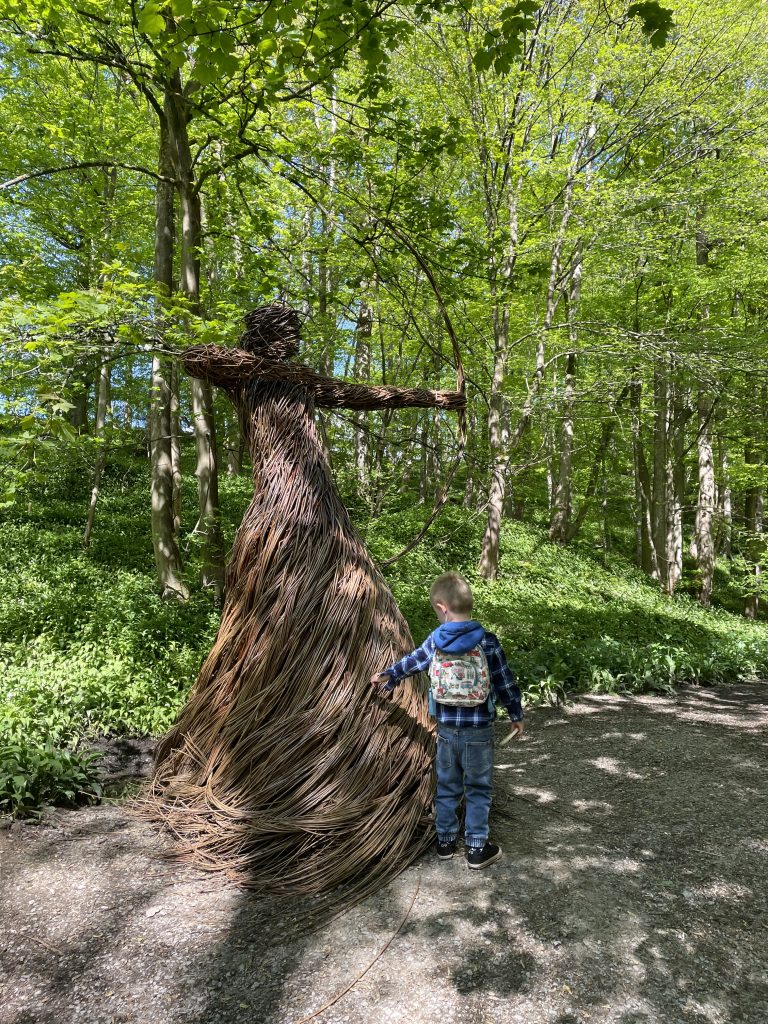 How to be mindful
To achieve a sense of wellness when out walking you need to fully immerse yourself in nature! Take a full tour of the senses; sight, smell, touch, hear and taste. The best way to connect with nature and be mindful is to slow down, that way you will really start to take notice of what is around you.
When you are walking you need to ask a series of questions;
What can you hear?
Can you see the…?
What does this smell like?
How does this feel?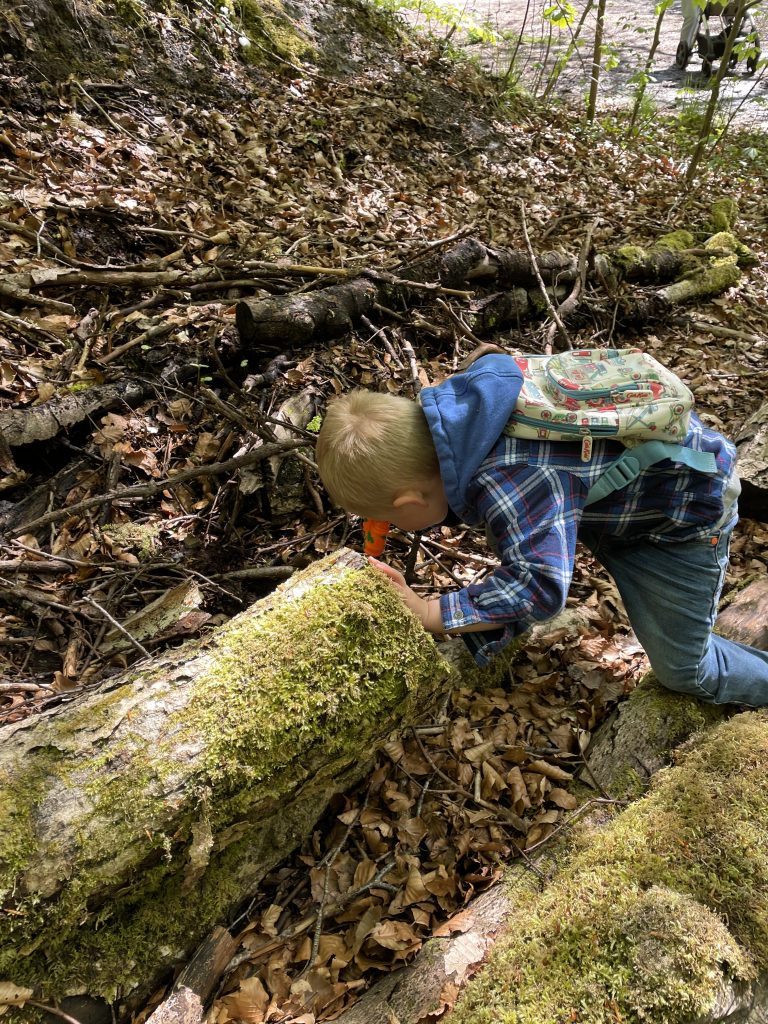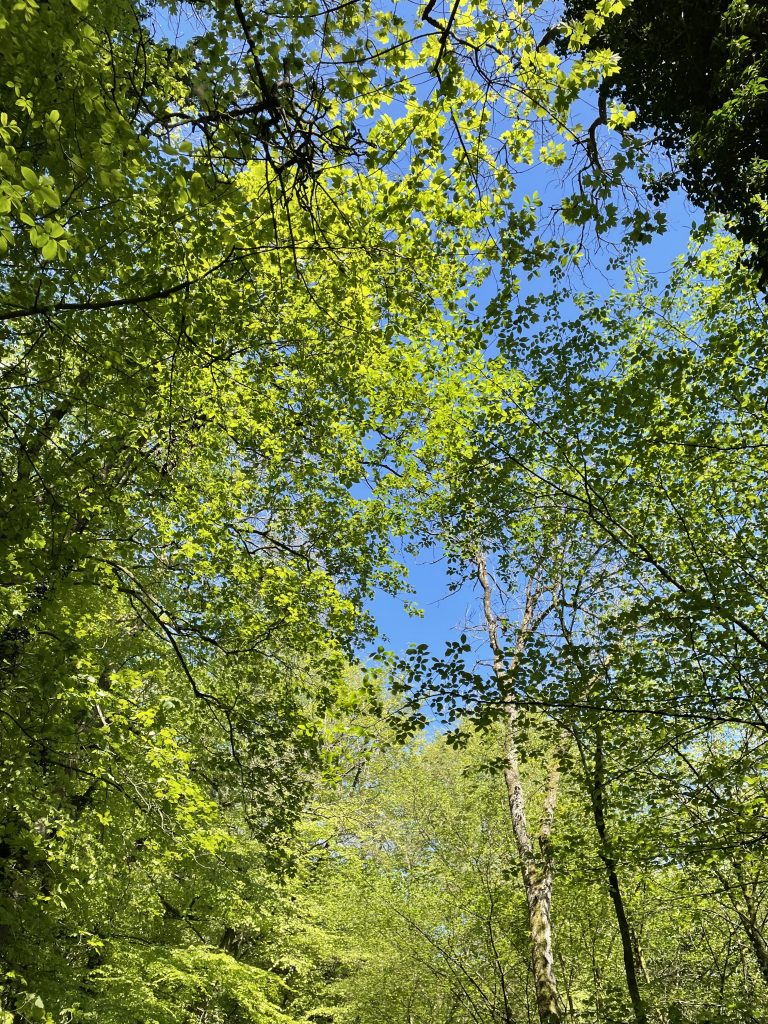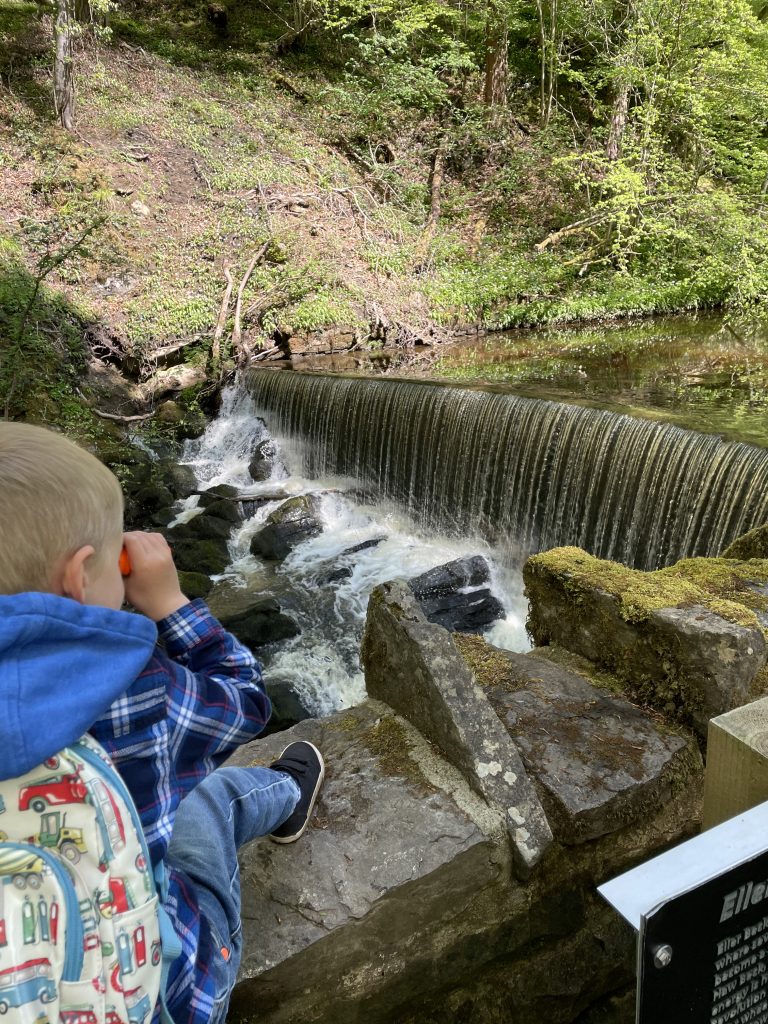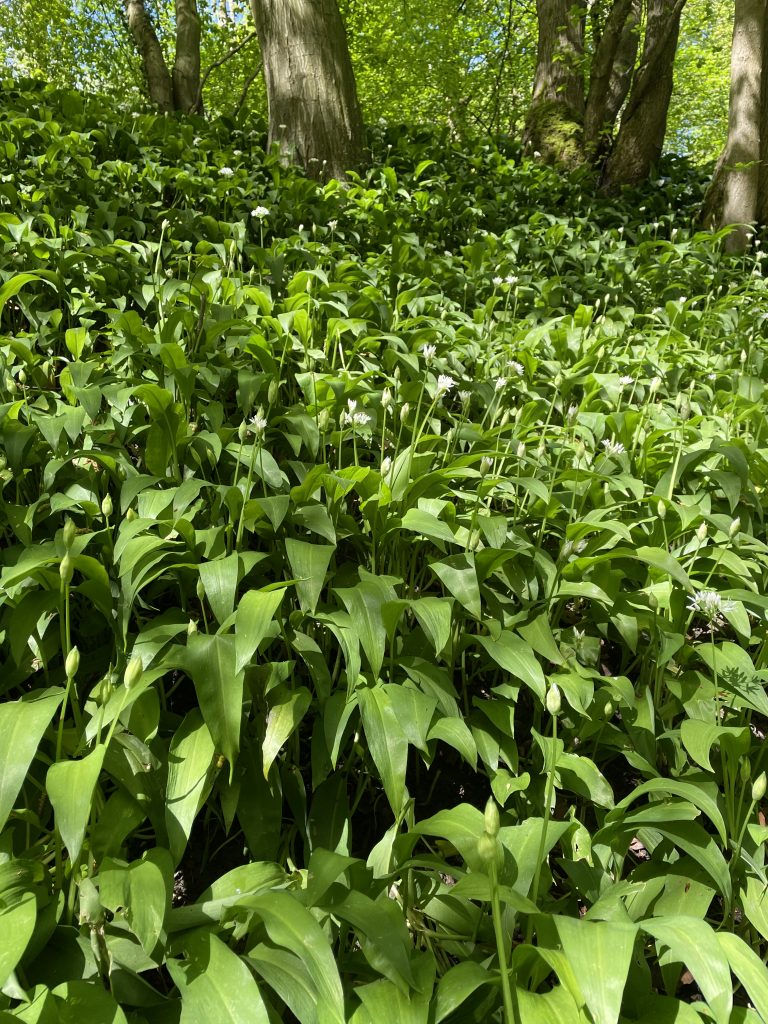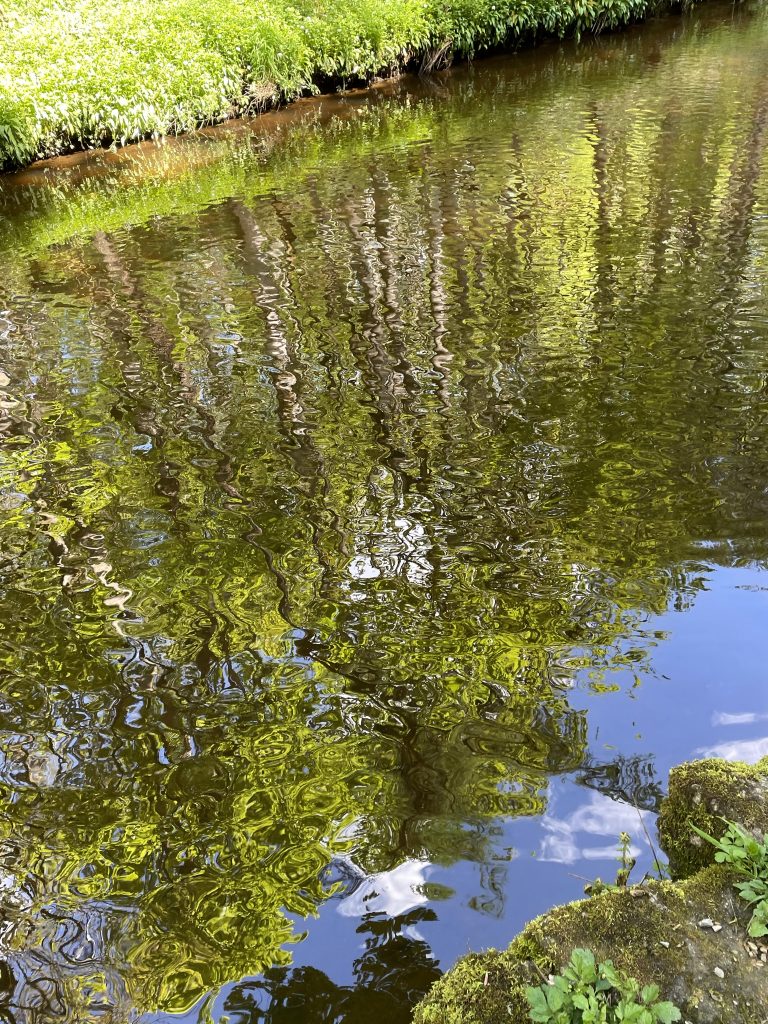 That way you will naturally stop, take in your surroundings and notice things for the first time. How many times have you heard birds tweeting but never actual listened and distinguished between different noises? Can you distinguish between different sounds in flowing water? How many times have you got right down and picked a wild garlic leaf and smelt it? Or even tasted it?! Strong hey!
Improving physical wellness
Walking is also about being active. This is your physical wellness. Try some of these activities to increase your heart rate and test yourself.
Balance on a log
Run as fast as you can
Jump in a puddle or off a rock
Hop like a frog
Play pooh sticks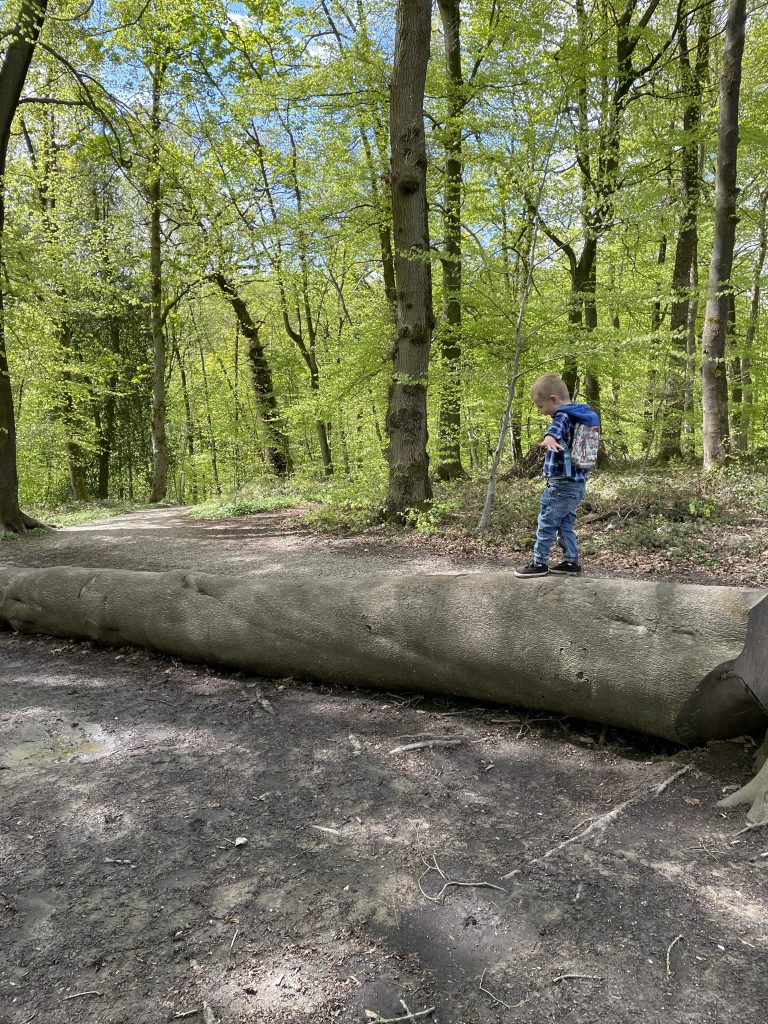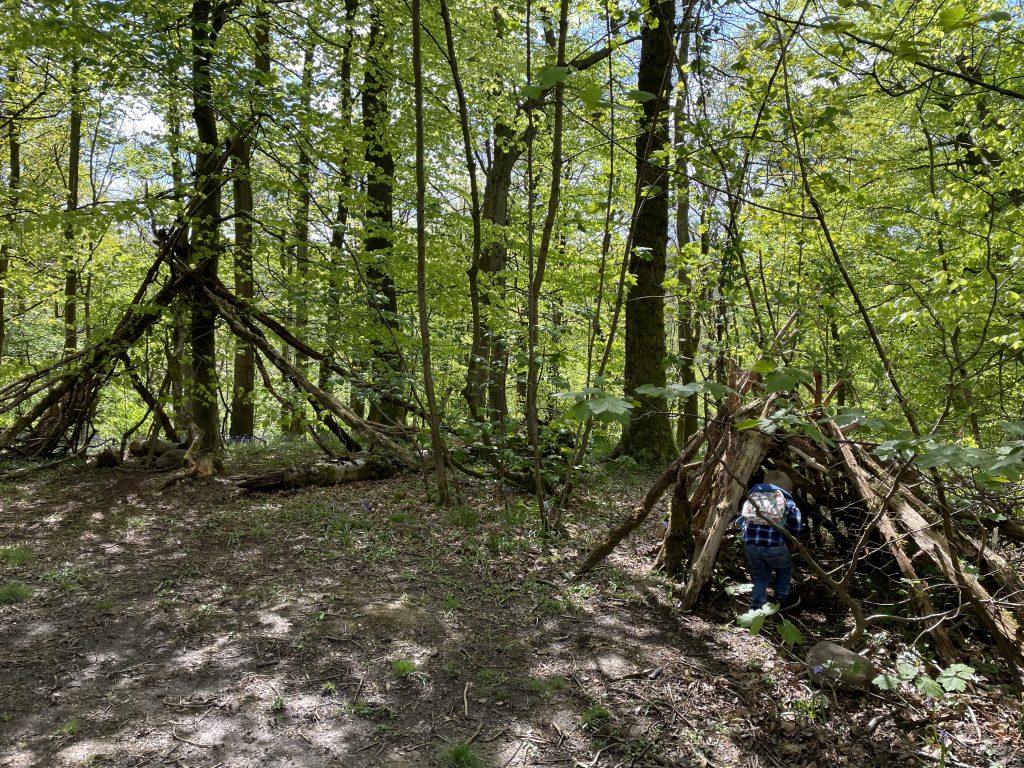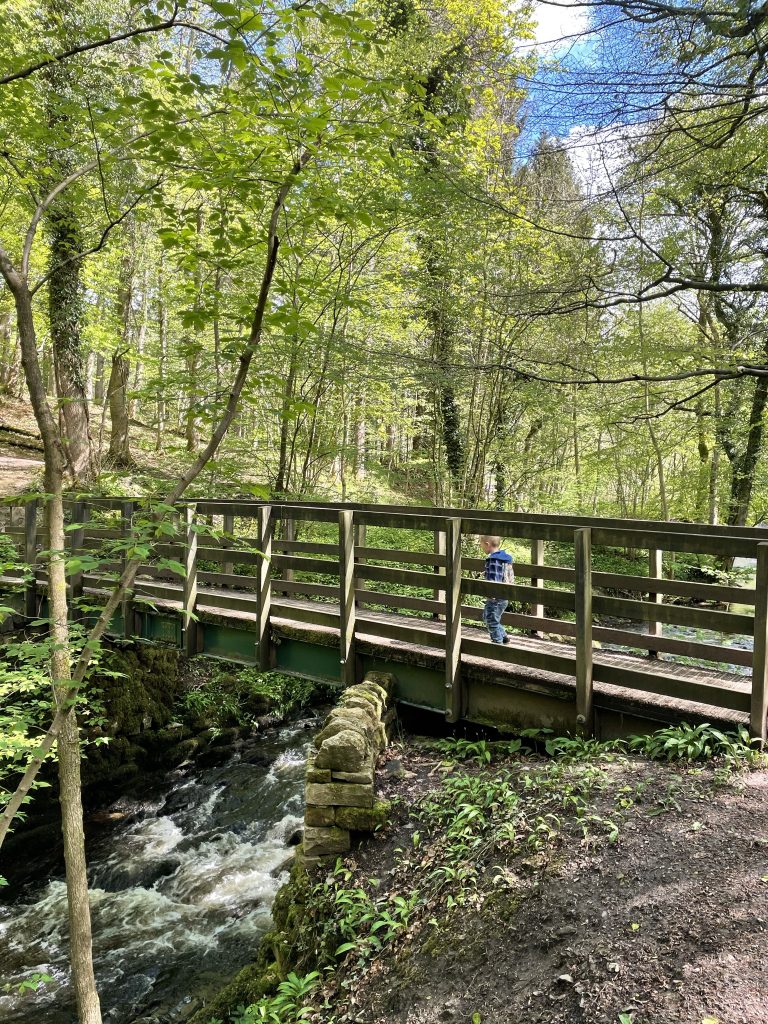 All these activities mean kids never get bored! They are testing their decision making skills, assessing risk, learning how their bodies move and react. Experiencing feelings of excitement, fear, courage… and the odd time a bit of pain! They are becoming resilient.
Follow us on Facebook, Instagram and Twitter to keep up to date during the week.