Between Christmas and New Year we were lucky enough to book an impromptu rare child free night away to the Lakes. At the time both areas were under Tier 2 covid restrictions which meant we could stay overnight. At the time it was totally amazing to get away under the circumstances but writing this currently in lockdown I feel even more lucky to have had that little break.
Even the company wasn't too bad!
We stayed at Lodore Falls hotel and spa which is situated on Derwent Water just down from Keswick in the Lakes. We got a dinner, bed and breakfast deal for the night so headed up early on the day to get a walk in before check in.
Day 1
The weather wasn't looking great but with the Lakes if there is one thing you can guarantee it's unpredictable weather so we chanced it. I've wanted to go up Catbells for ages and boy oh boy it did not disappoint. Even being battered by hail, wind, sleet and rain it was an amazing first peak to climb in the Lakes.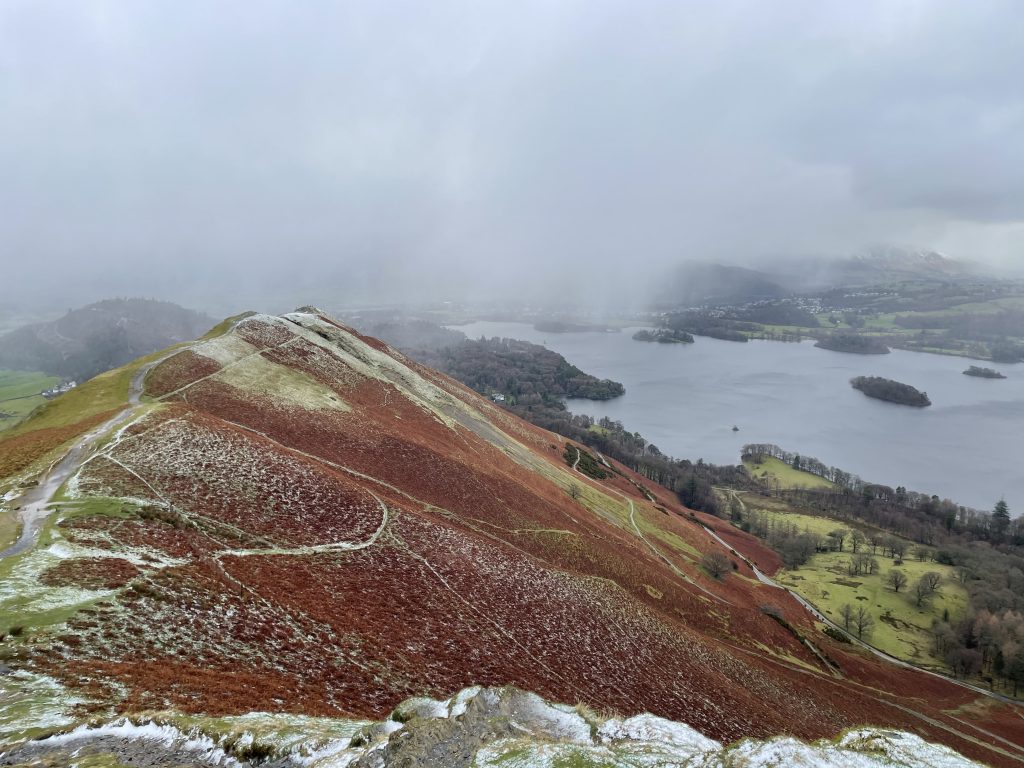 After the exhilarating walk we drove to the hotel and checked in early to our room. The hotel is a large prominent looking building on the edge of the lake and has a spa. Winner!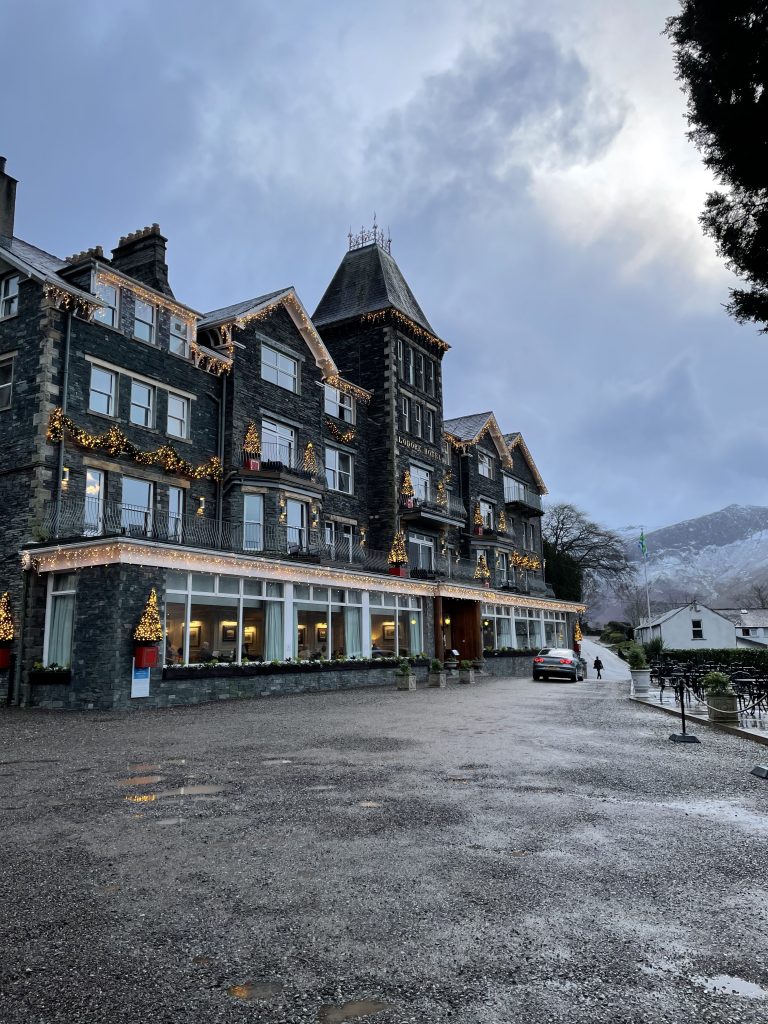 The room was standard, small but ample and very comfy.
There is a waterfall behind the hotel so after a walk there we enjoyed our complimentary mulled wine and mince pie.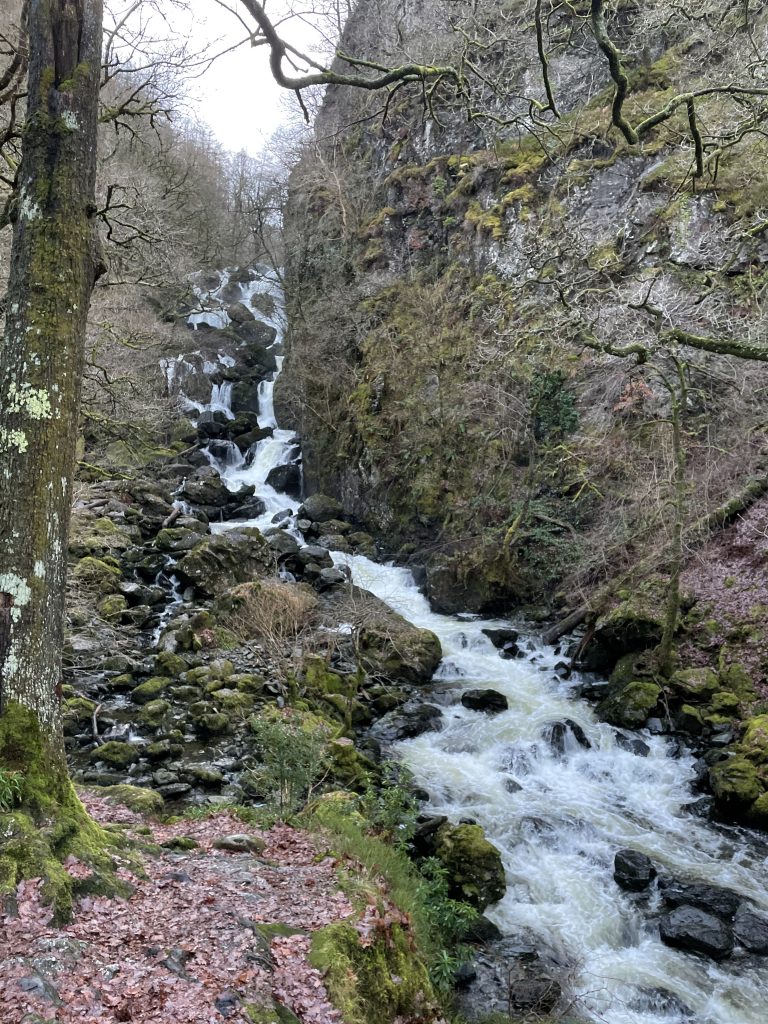 We had the spa booked (booking available on the day) at 6-8pm so we had a couple of hours to chill in the room. With the covid restrictions you can't have a drink in the bar without a substantial meal so we had brought a bottle from home and had it in the room.
The spa! £25 per person for a 2 hour slot which gave you access to the rooms (saunas and steam rooms), chill out beds and the pool. No hot tub but there were jets in the heated outdoor pool.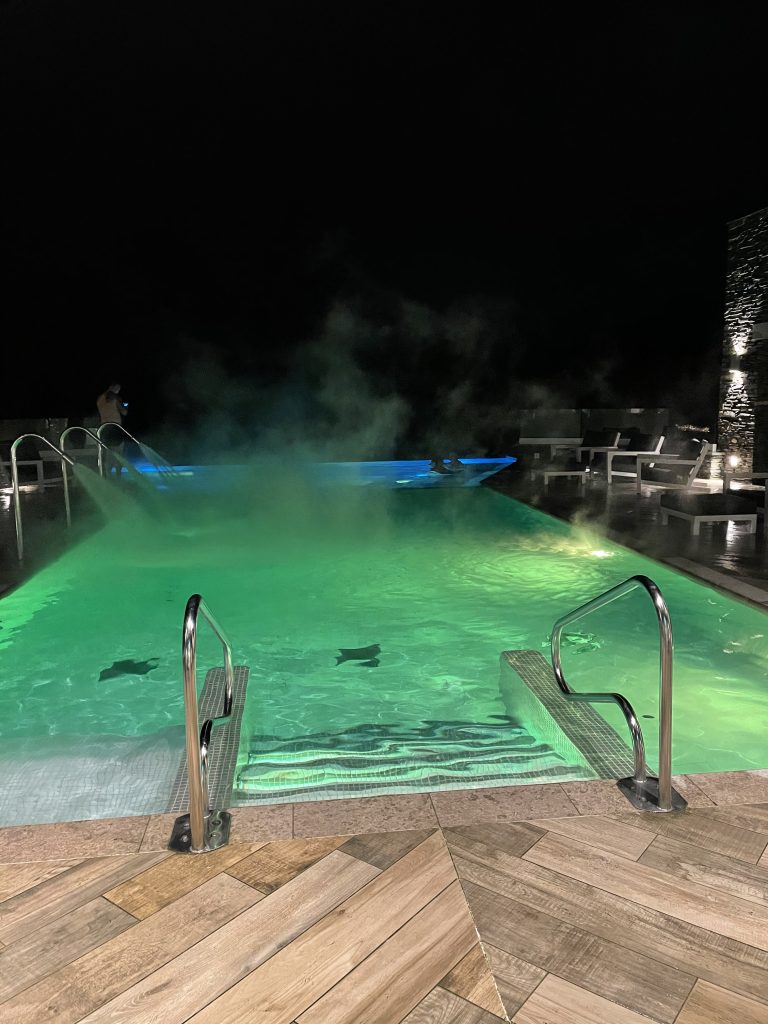 The bar, again, could only serve an alcoholic drink with a substantial meal. It did mean that we were pretty much done after an hour so we headed back to the room for a glass of fizz whilst getting ready for dinner. The Spa was lovely and I have certainly missed them. Hopefully not too much longer til my next one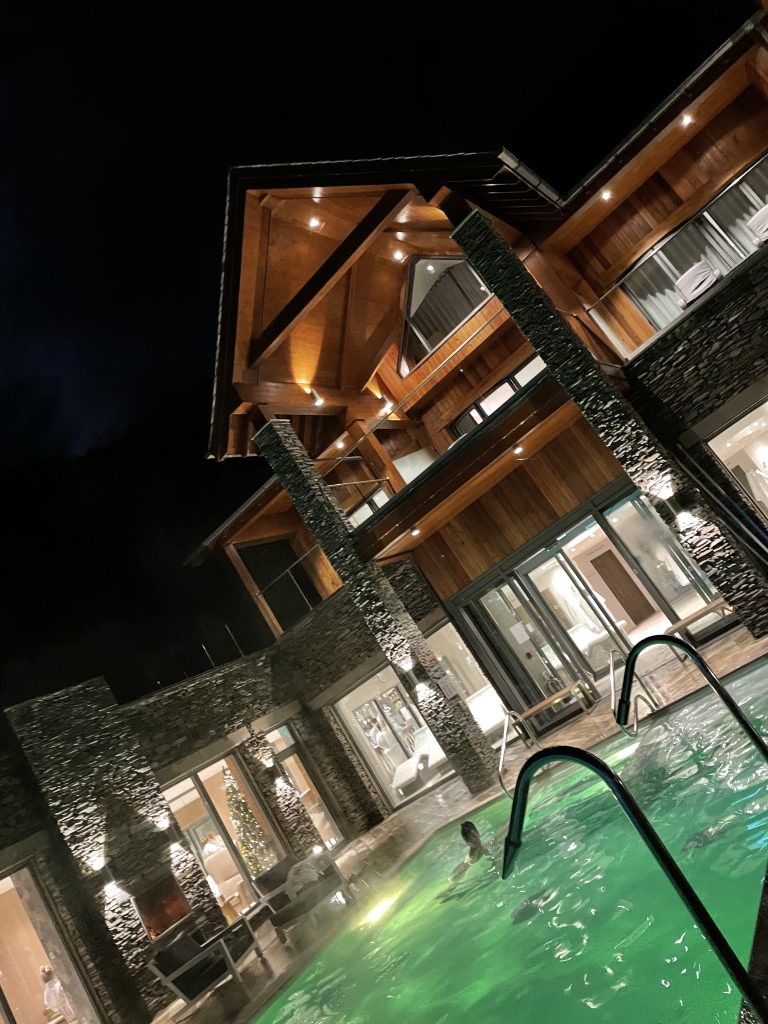 For our evening meal we ate in the Lake View restaurant. There is also a pan Asian restaurant available. The meal was divine. We had £37 per person allowance due to our room rate.
I opted for the black pudding bonbon whilst hubby had the fried chicken with curried mayo. However, we shared! Best choice ever! For main I had ribeye steak and he had lamb which again was delicious.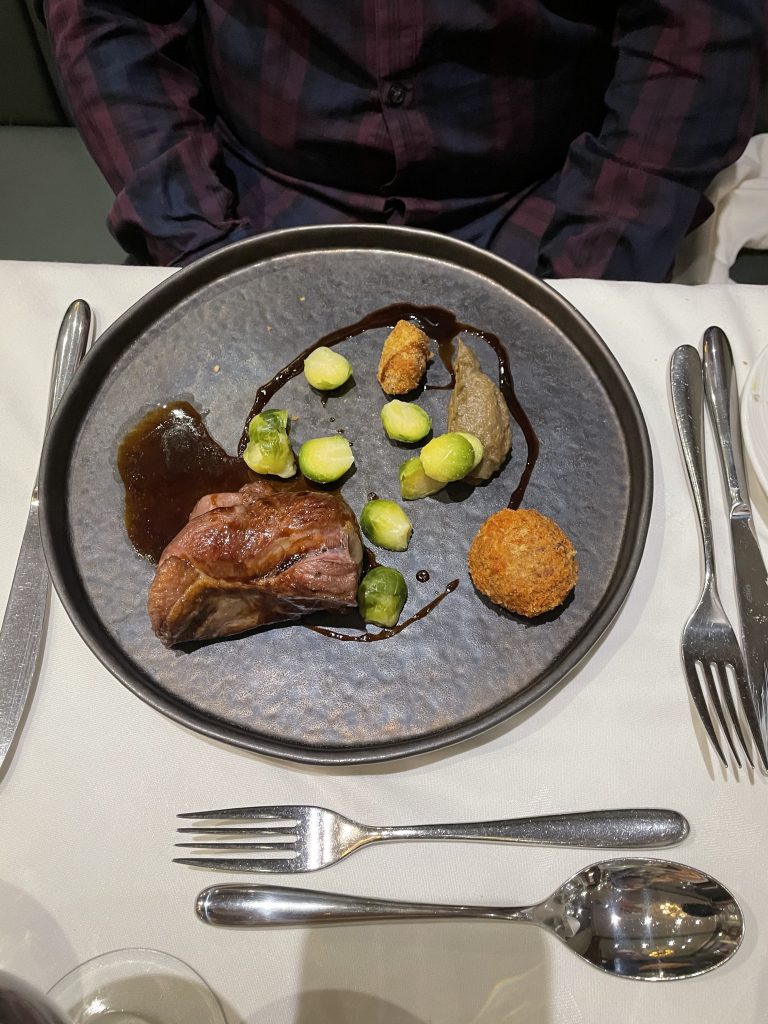 We shared a pudding, our favourite Sticky Toffee. Washed down with a bottle of Sauvignon Blanc and a Baileys on ice. Perfect night cap.
Day 2
A pretty good sleep with no hangover meant we were raring to go again and we woke up to another dusting of snow on the mountain tops and blue skies! My heart did a little dance!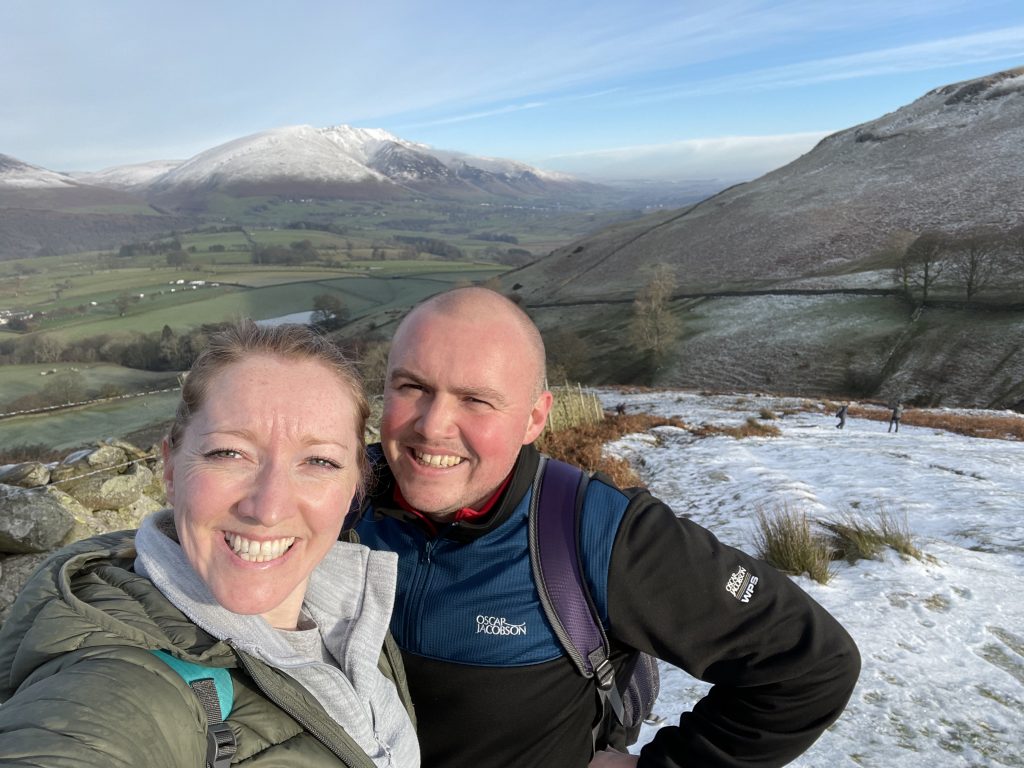 After a hearty breakfast we decided to tackle Walla Crag. Again, another brilliant walk to do if you are in the area with 360 degree views over Derwent Water (but walk anti clockwise up unless you want a challenge!)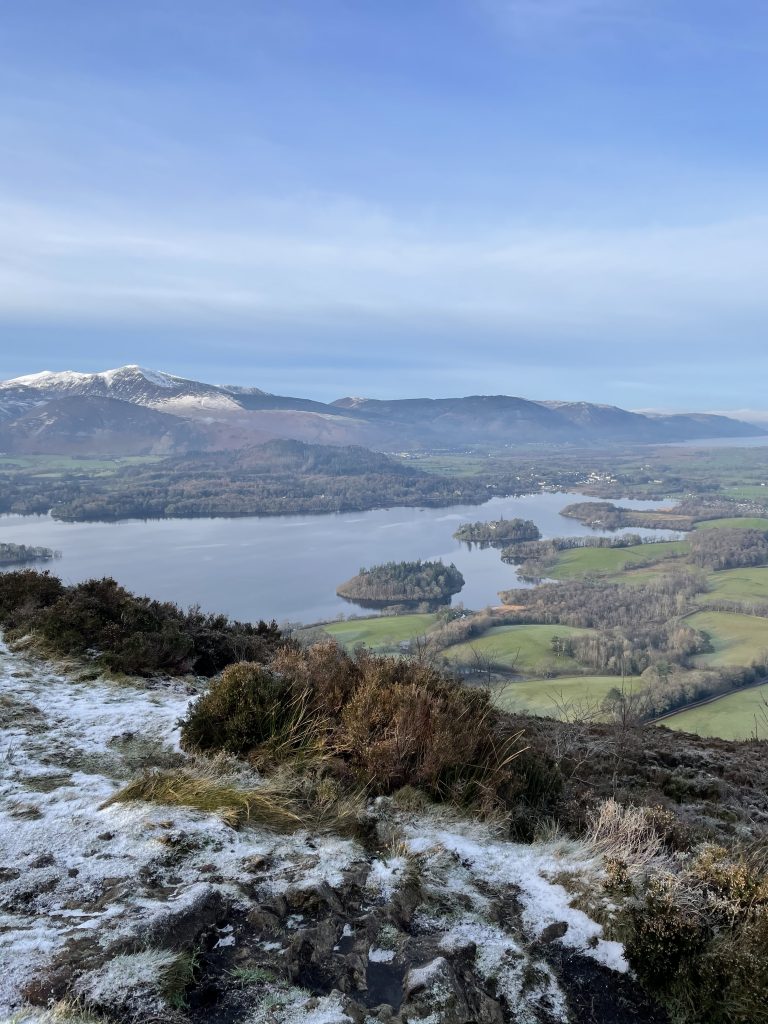 Once back at the car we took a little detour to the lakeside to have a wander and eat our sandwiches. The lake was so still, reflecting the mountains and the area was pretty quiet. Great way to end our trip away.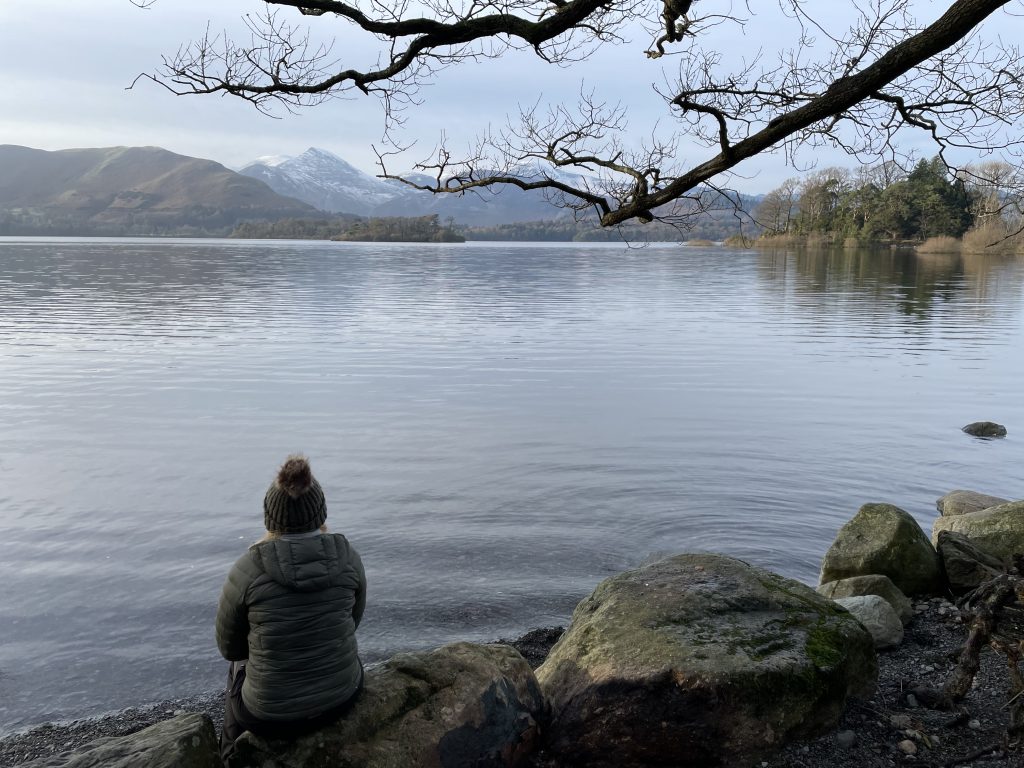 Having never been to Keswick area before I would highly recommend it. The hotel was great, a real treat stay for a night or 2. Stunning, with so many walks to choose from of varying lengths for varying abilities. You also don't have to go far to be rewarded with amazing views out over the lake.
I've got the bug now to explore the Lakes more. Where is your favourite place in the Lakes?
If you enjoyed reading this post then follow our adventures on Facebook, Instagram and Twitter.