Location: Grange Road, Farnhill, BD20 9AJ
Distance: 2km
What3words: splints.trumpet.clues
Farnhill pinnacle is a memorial unlike any other I've seen. You will remember this one that's for sure. The Jubilee Tower, as it is otherwise know, sits only a short walk above the village of Farnhill.
Parking is free on the roadside of Grange Road. From here follow the track all the way up to the farm and then keep left onto the moorside. The footpath (a very well trodden path) leads straight up to the Pinnacle following the ridge round to the left. The footpath although well trodden can be narrow and hidden in places due to the overgrown bracken but just keep going and the Pinnacle will suddenly leap out at you.
The views from the top are stunning, out over the Aire Valley and back towards Skipton. It's a fab little place for the kids to explore, plenty of rocks to clamber all over, bracken to hide in and lots of open space to run around.
To make this walk longer you can combine with a walk along the canal starting from Bradley or from the layby at the junction for Cononley. Just follow the towpath to the swing bridge in Farnhill, cross over it and follow the footpath up and left, emerging onto the road. Follow the road up in to Farnhill before turning left on to Crag Lane. This is where you can then enter the moor and head up to the Pinnacle.
The real selling point of this walk is the 'secret' cafe. Crag and Coffee is located just around the corner of the farm at the top of the track. It really is the cutest little place that serve up a wide selection of hot drinks, ice creams, pasties and cakes.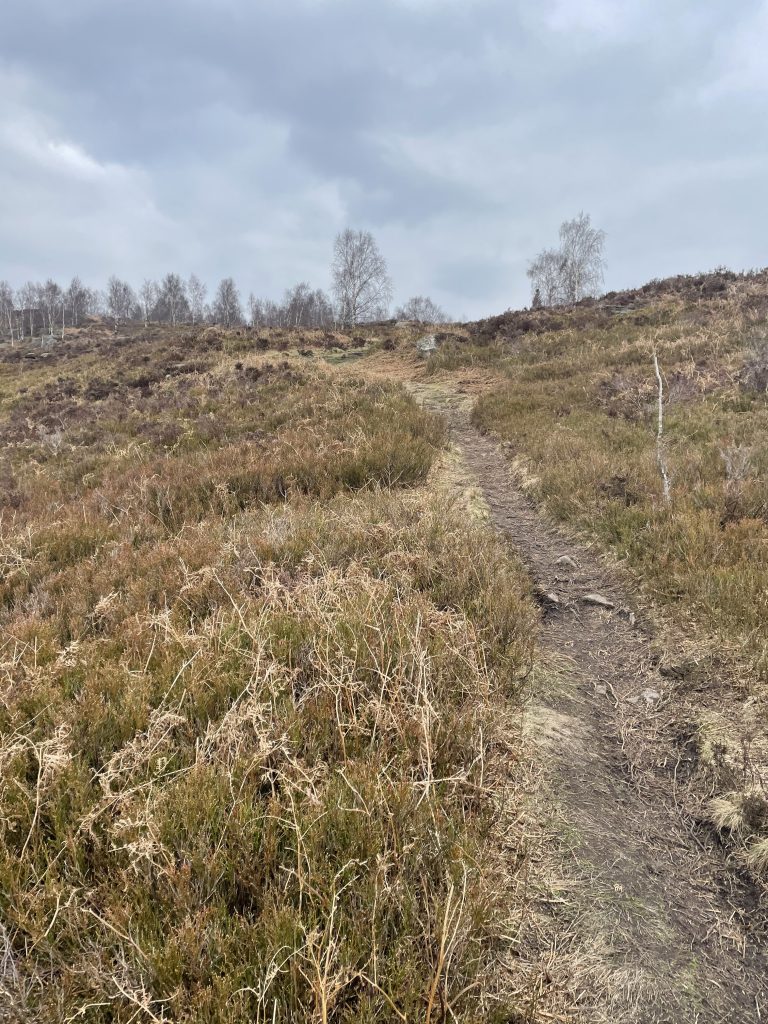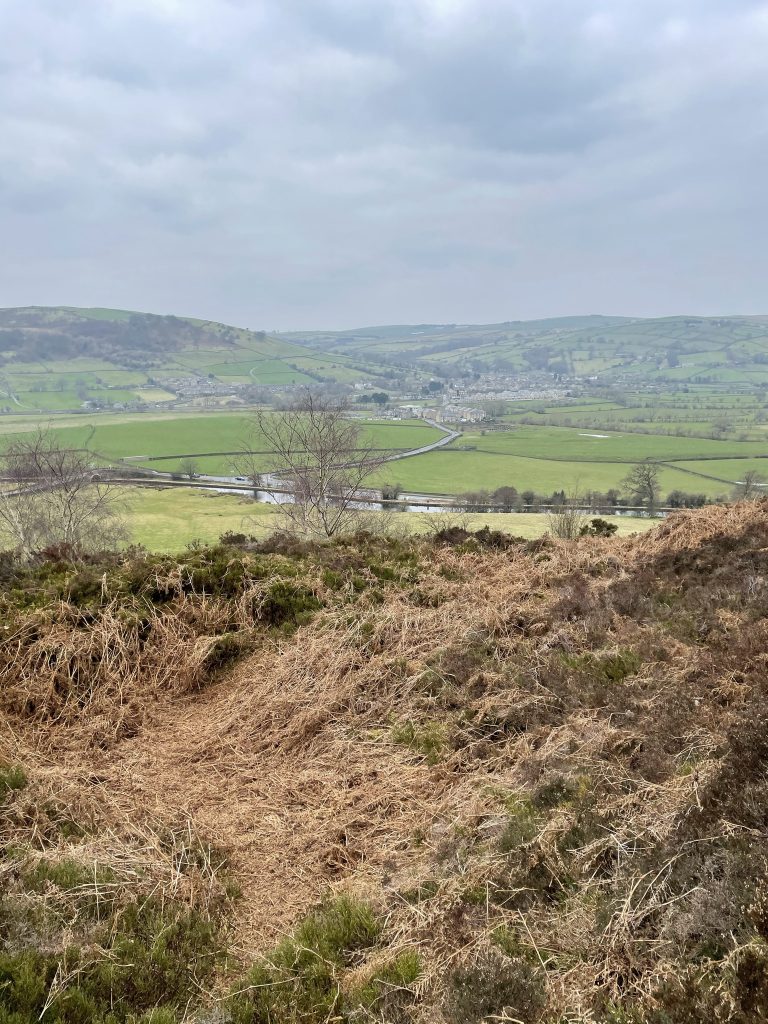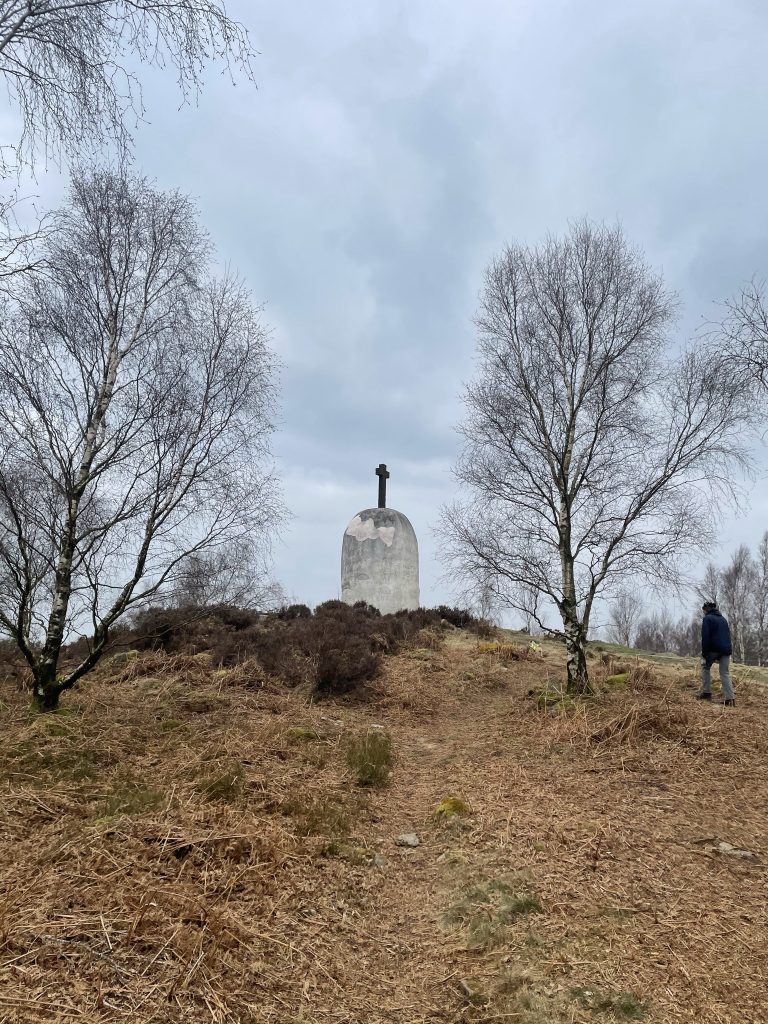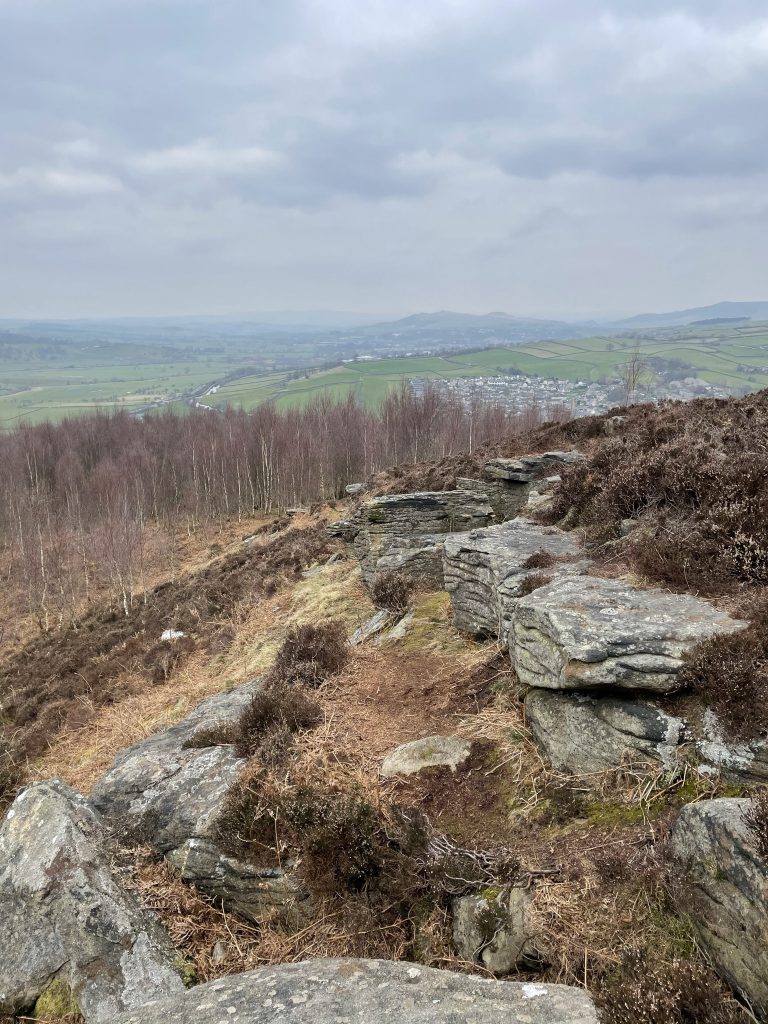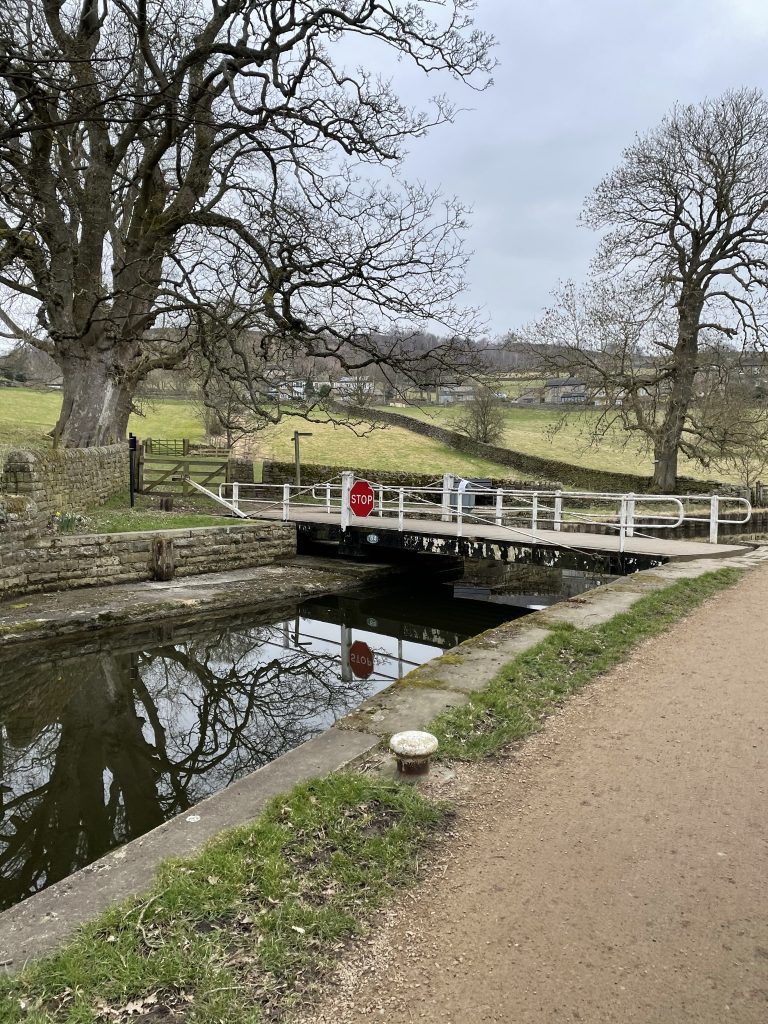 I've even done a handy little reel for you! Check it out here.
Have you tried this other local monumental hill climb – Rylstone Cross?
If you enjoyed reading this post then follow our adventures on Facebook, Instagram and Twitter.r.