This weekend we stayed on a converted double decker bus! I've never said that before!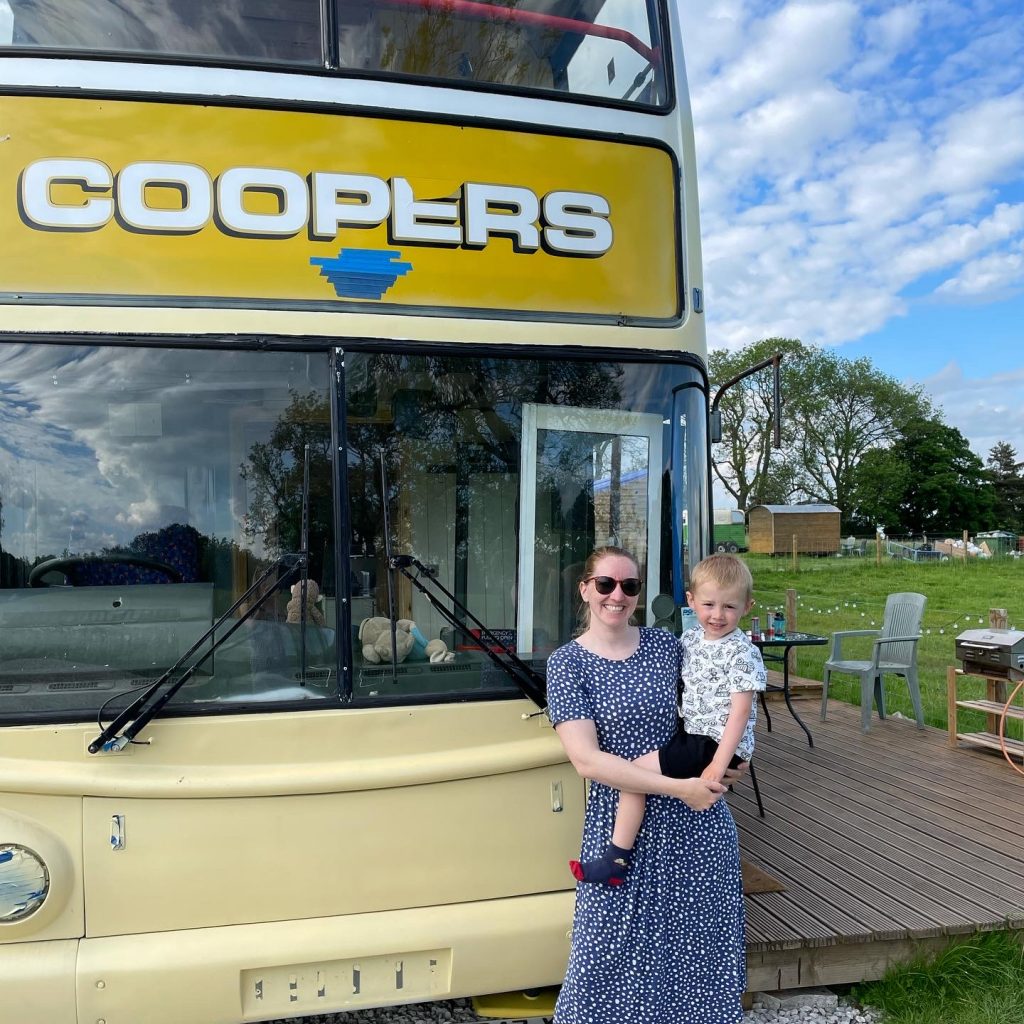 Dennis the double decker bus is situated on Ivy Bank Campsite in Kirkby Malzeard near Ripon. The site is predominantly a camp site but does have a few converted items such as the bus, a horse trailer, a Fiat Panda, a shepherds hut and a wigwam.
Holidaying on a double decker bus is a child's dream come true!
The boys absolutely loved the bus. They were so excited to go and couldn't stop talking about it. So much so that we ended up checking in earlier than planned and just enjoyed the afternoon playing. The double decker bus has all it's original features with the best feature being the driver's seat. This section of the bus is untouched so the boys took it in turns for hours to be the driver and the ticket collector!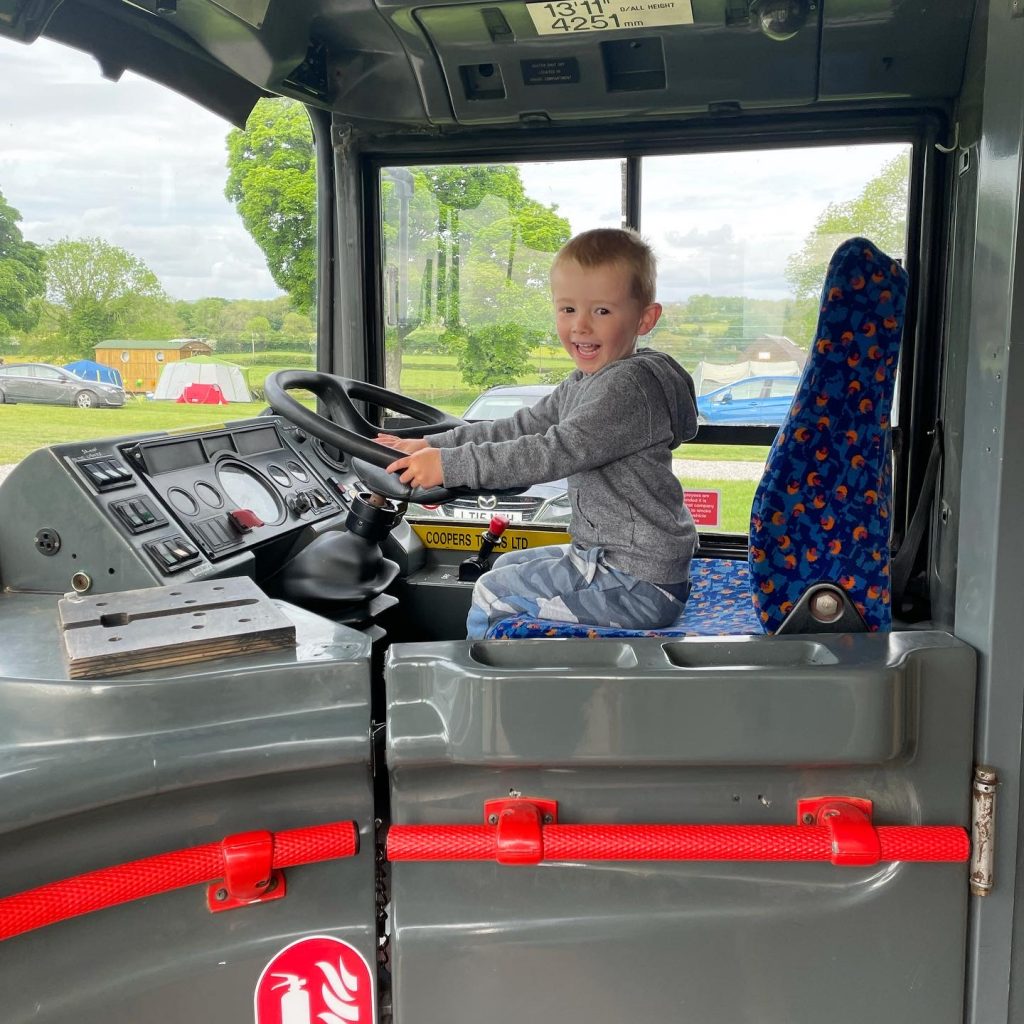 Site facilities
The camp site is small and it wasn't too busy. There are shared facilities including washrooms and cooking facilities for the campers. The shack sells ice-cream in the day and they also run a chinese takeaway collection service which we took full advantage of! The owners are on hand if you need anything and were really helpful.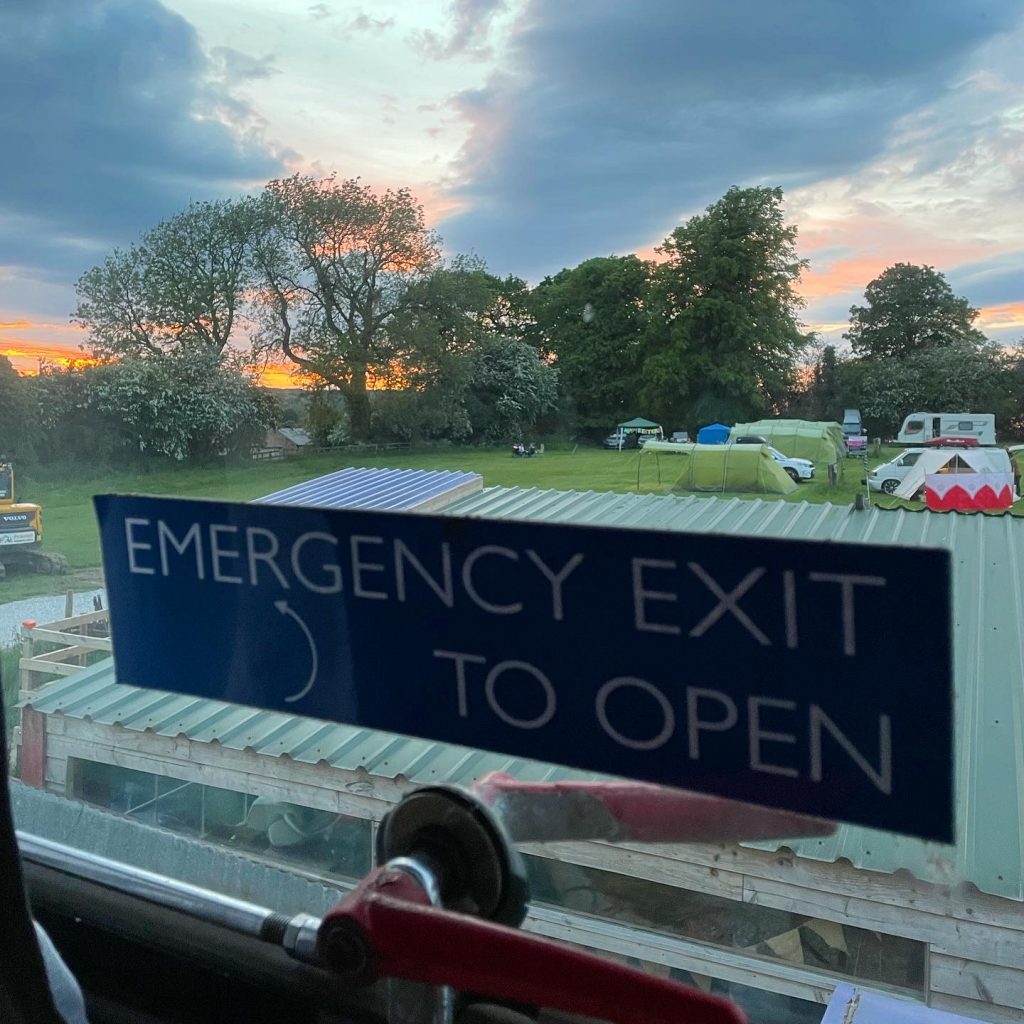 The bus sleeps 6 with 2 double bedrooms (1 larger than the other) and a set of bunk beds. It has 2 living areas, 1 upstairs at the front of the bus and the other downstairs. Downstairs also has a dining area on the back seat, a small kitchen and a bathroom with toilet, sink and shower. Outside on the private decking is it's very own wood fired hot tub! The hot tub was hot though and took a long time to cool down. Our tip tip is to remove the lids a few hours before you want to go in.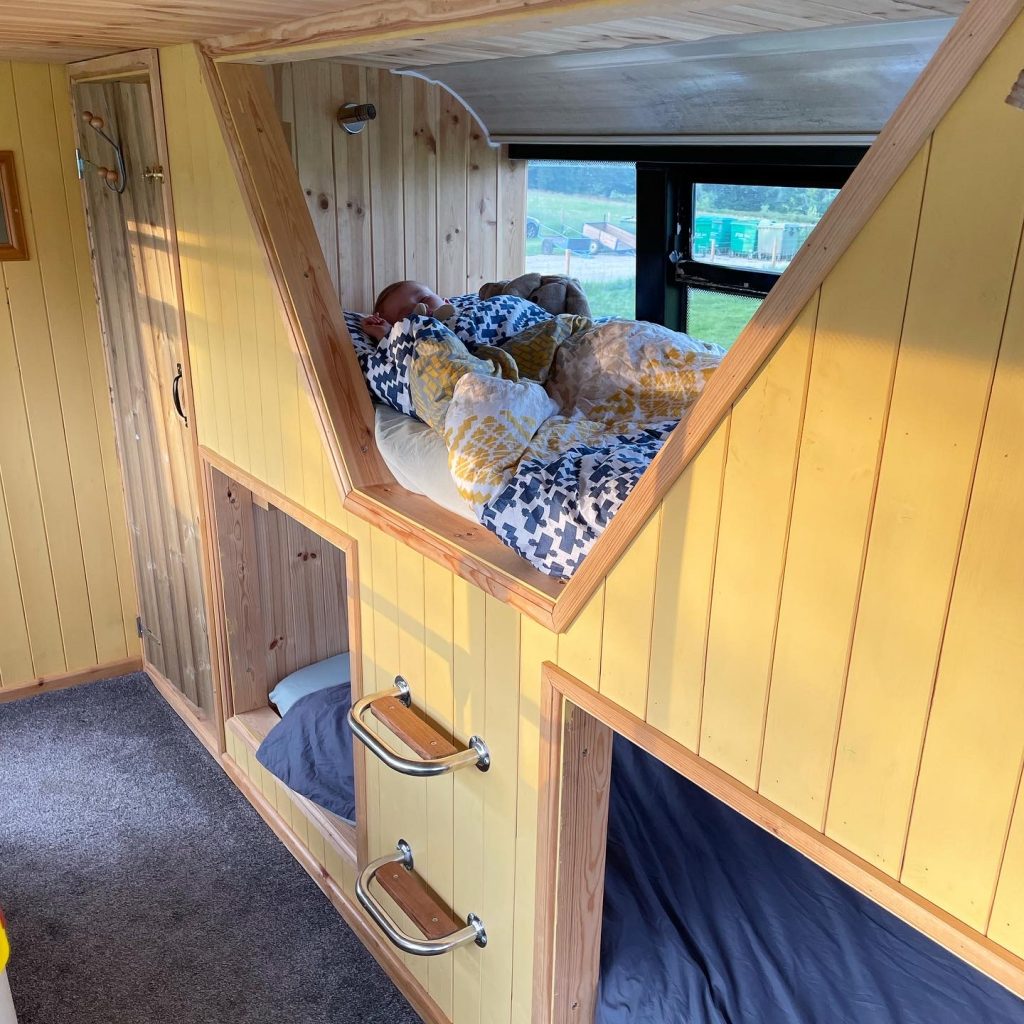 The bus conversion is a little bit rough and ready but that kind of adds to its appeal. The only downside was the fact that not all the windows had blinds/curtains. This meant that the bus was like a greenhouse in the day and you couldn't make it dark to get the boys to sleep longer. But to be fair they were that exhausted from our day trips that it didn't take much coaxing.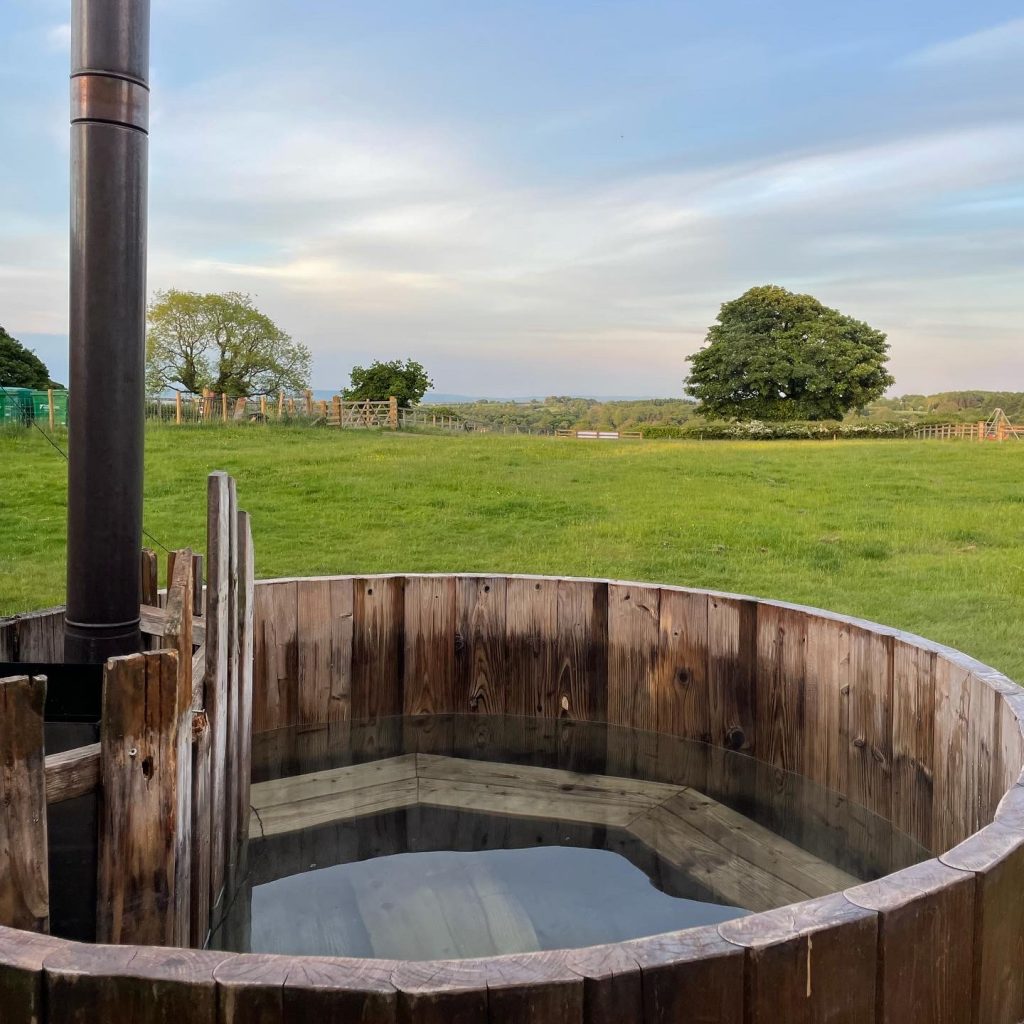 Days out around Ripon
The location of the site is great, less than 10 minutes drive into Ripon. We had an amazing couple of days out and about, all locally. Read more about what we got up to on our Ripon staycation.
If you enjoyed reading this post then leave me a comment or follow our adventures on Facebook, Instagram and Twitter.