Location: Parking in a lay-by on the approach to Rylstone, BD23 6LH
Distance: 5km
Rylstone Cross is a war memorial sat high and proud on the rocky ridge overlooking the Gateway to the Dales.
This walk is a quite challenging for little legs so save for a calm, dry day and go armed with plenty of snacks!
We parked in the small lay-by on the right hand side approaching Rylstone. You can also park on the left just past the duck pond. If starting by the duck pond this will add on 2km to the total. From our lay-by we walked a very short section on the main road grass verge before following the track up to the start of Barden Moor. This footpath takes the track heading right up onto the moors. The Cross is reached by turning left once the path flattens out to follow the rocky ridge.
The views are lovely on the way up, right across the Dale. They are a good distraction from the steep, in places, climb up. At the top the views are obviously even better. The day we climbed it was so windy, we literally had to hang on to each other for dear life. We quickly retreated back to the wall side for shelter whilst taking in the views and enjoying our coffee and cake.
To extend the walk you can head over to Crookrise Crag across Barden Moor or in the opposite direction towards Cracoe Obelisk. We headed straight back down though and enjoyed the many many puddles that the track had to offer!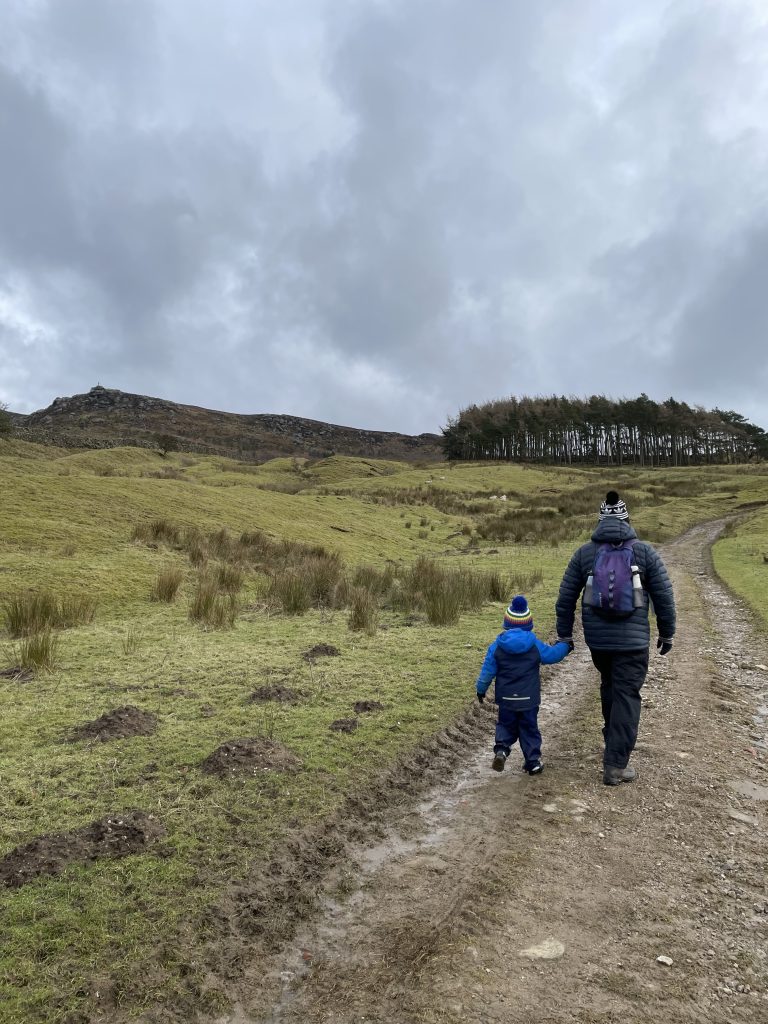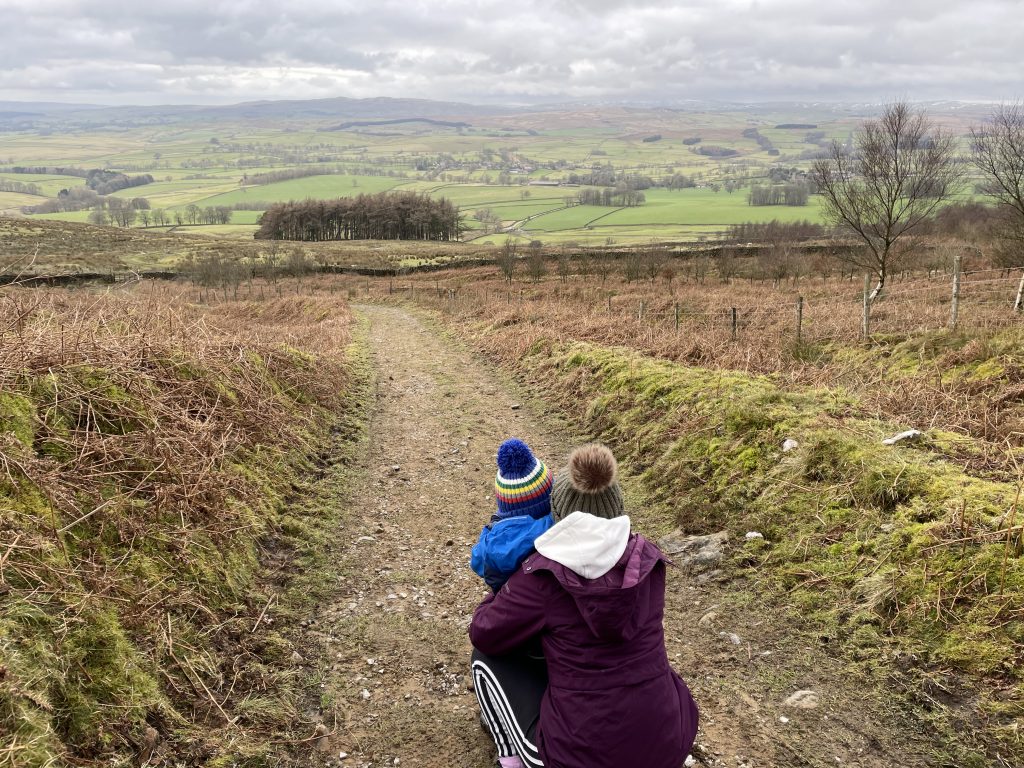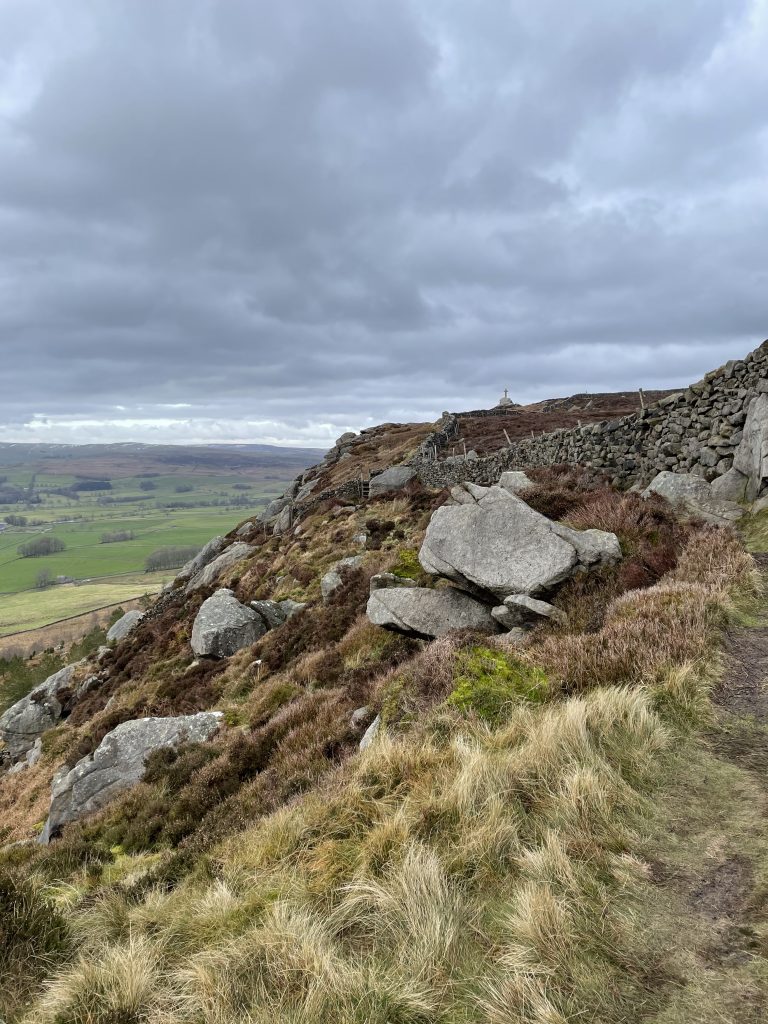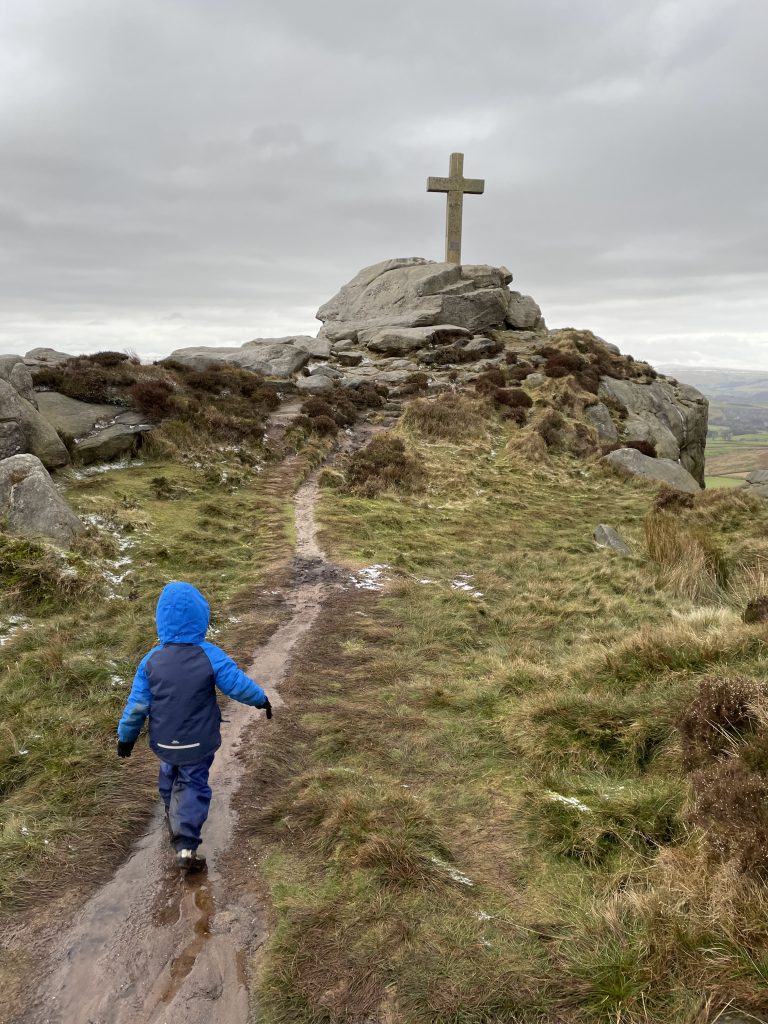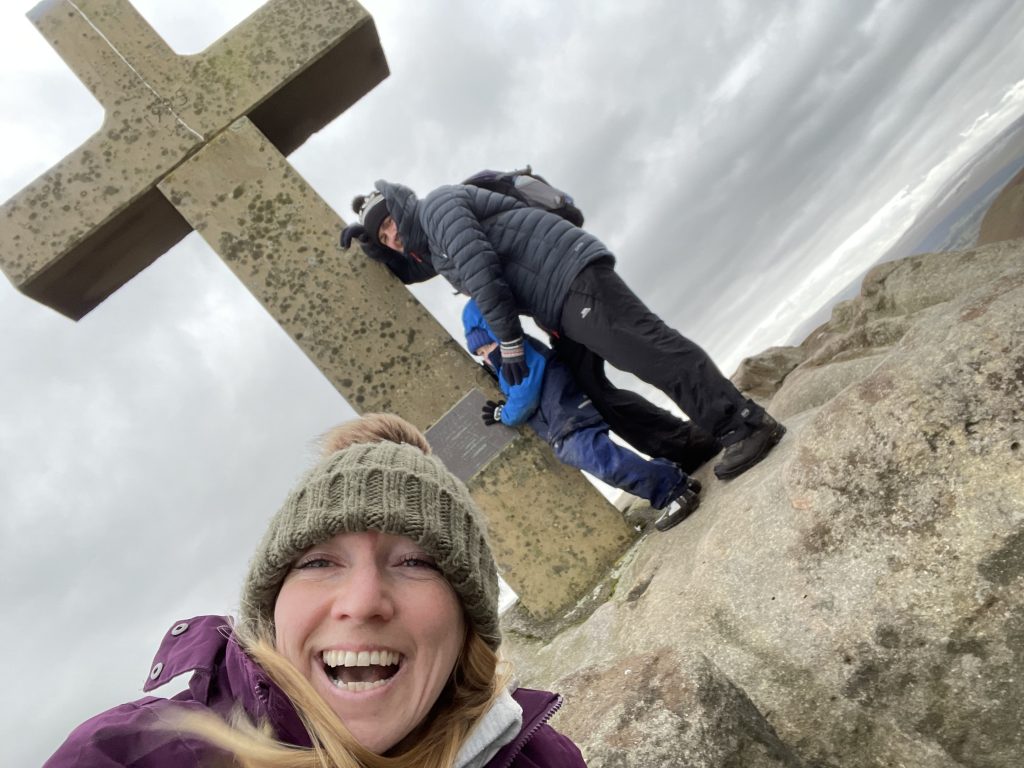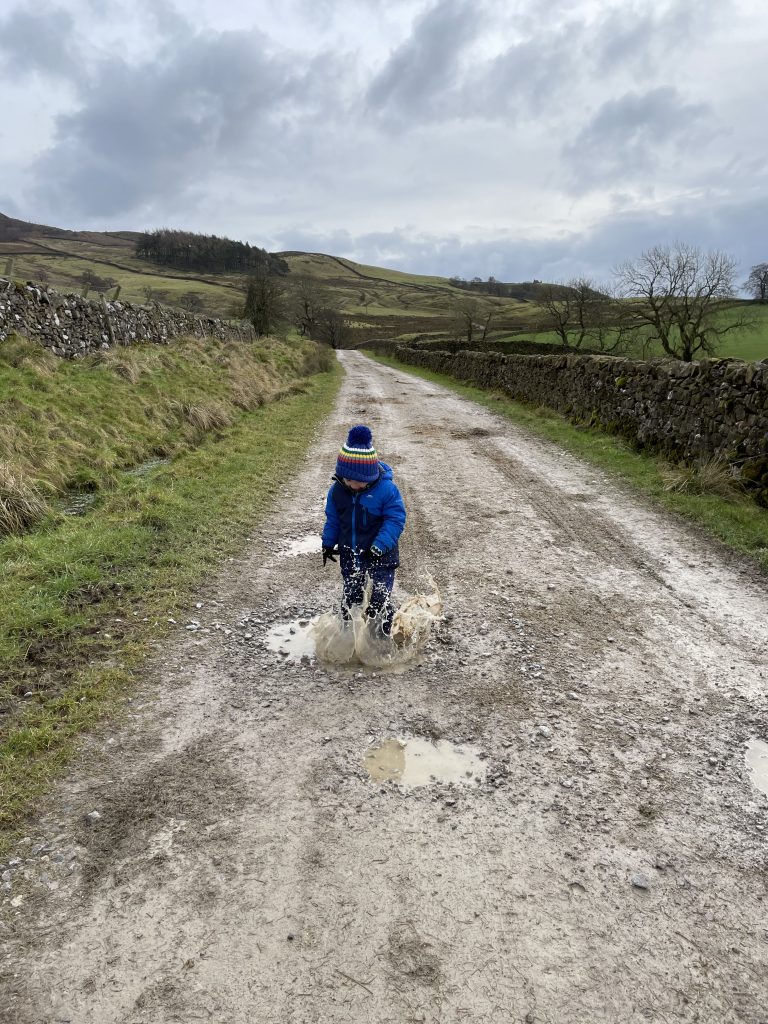 If you enjoyed reading this post then follow our adventures on Facebook, Instagram and Twitter.