Location: Road parking, BD23 5HS
Distance: 4km or 2.5km without the Pie
This walk can be done as one or if you want a shorter walk just knock 'the Pie' on the head!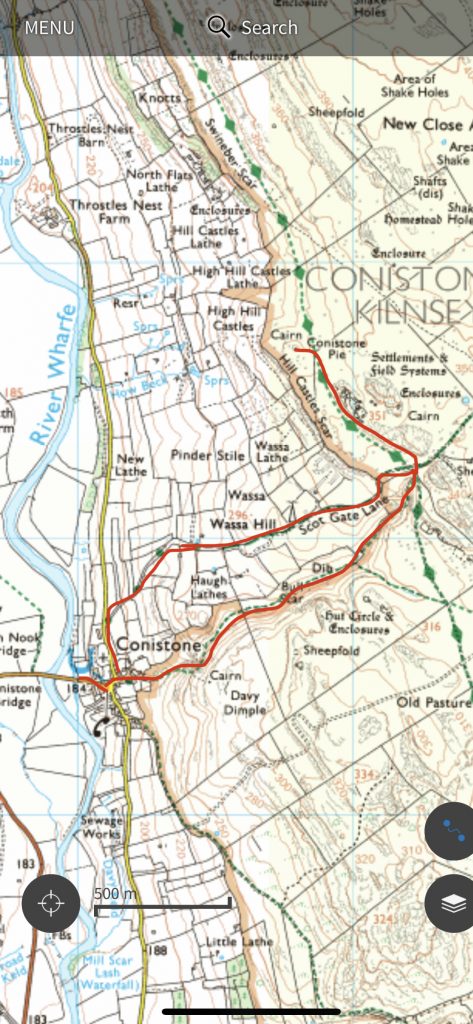 The walk starts in the village of Conistone which has the most gorgeous houses! The Dib starts just behind one of these. Maybe one day I'll move there! The Dib is a gorge walk through the limestone leading up on to the moors. It would be a challenge with a little one but doable.
the first gorge is very rocky underfoot so take it steady, it winds its way up before clambering through a narrower section into the open. The path then follows the valley before veering left up to a small rock face. This section does require a bit of a scramble so best to pass a child between adults up!
The route then joins up with the Dales Way. Turning left this will bring you onto Conistone Moor. From here you can either climb up onto the limestone pavement to the right which is a mini Malham, head straight on following the Dales Way to The Pie or turn left and follow the track back down into the village.
We opted for option b and c which was fab as we could explore a bit more, enjoy our picnic and take in the wonderful views. The limestone pavement is just wonderful and so typical of the Dales.
The walk to The Pie and back adds on approx. 2km. The Pie is a large rock shaped like a Pie that can easily be climbed. The views are unreal in every direction. Worth the walk.
Retracing your steps brings you back to the track which you just follow down into the village.
There are no facilities in the village but there is a cafe at The Kilnsey Trout Farm which is very close.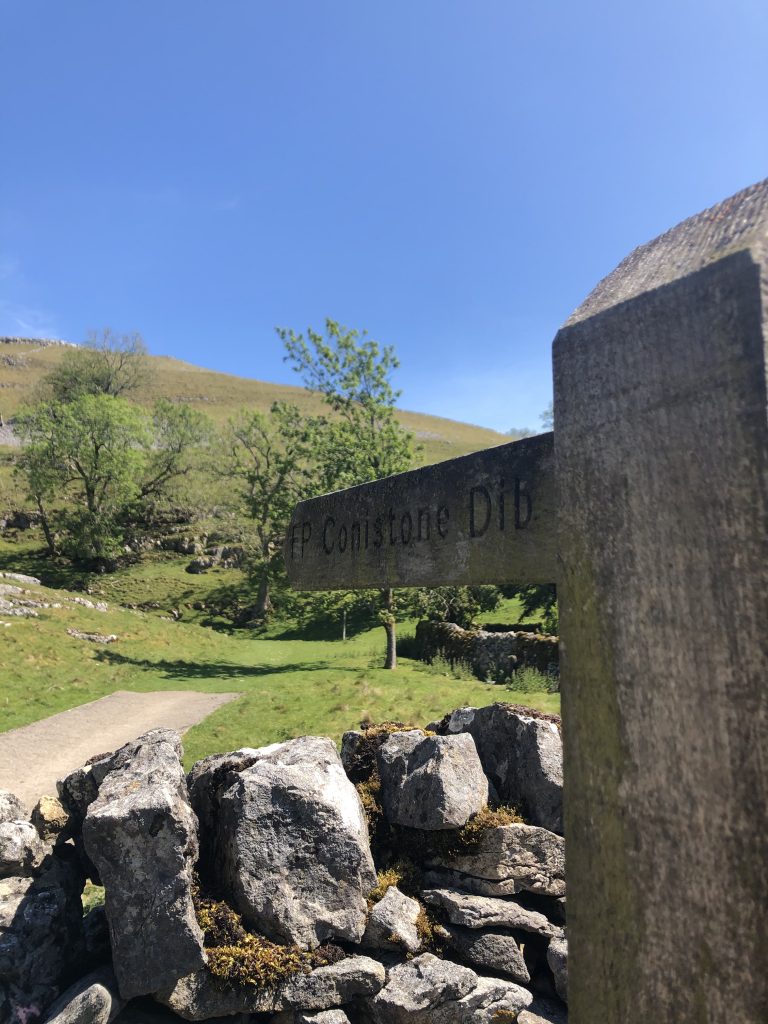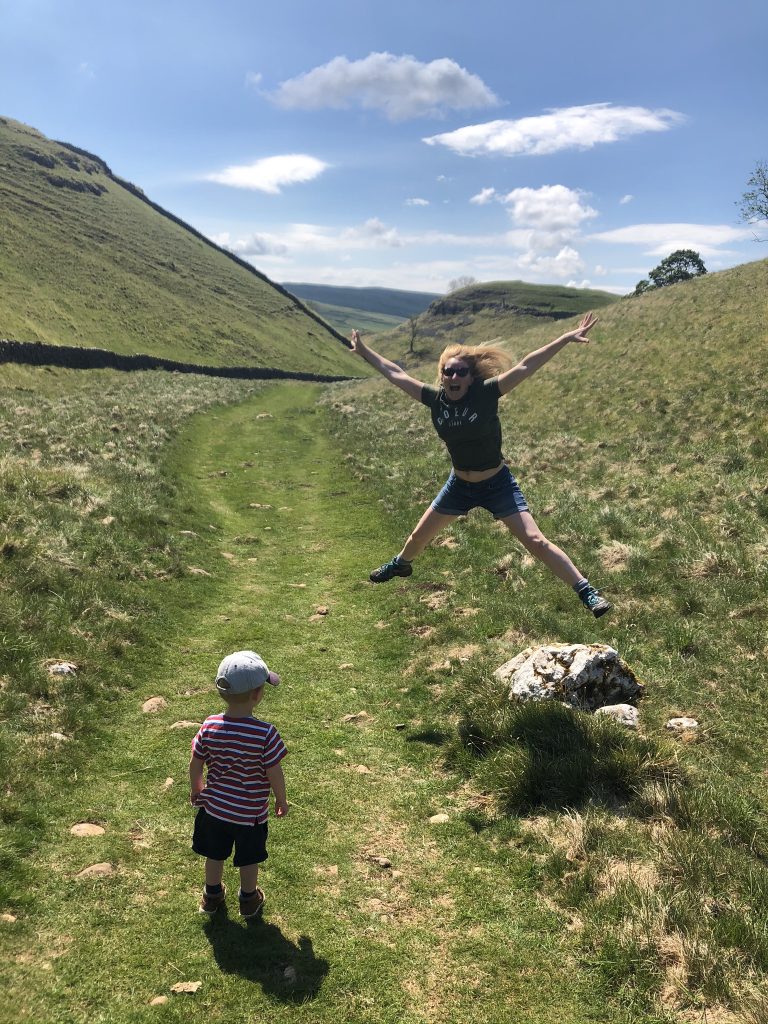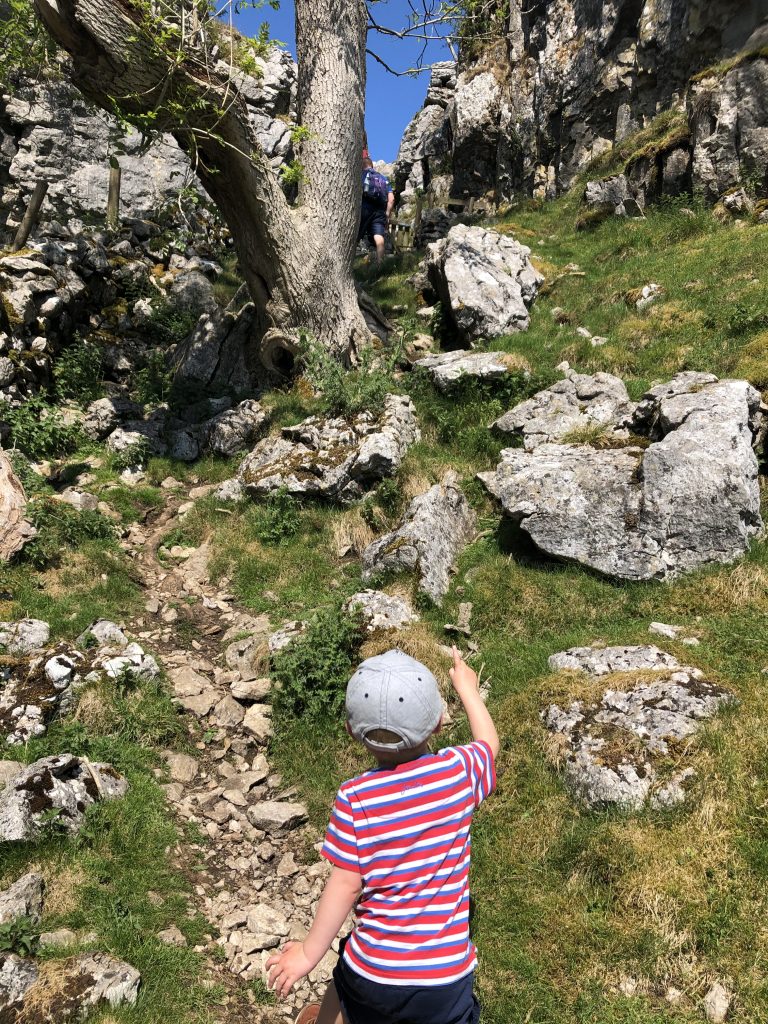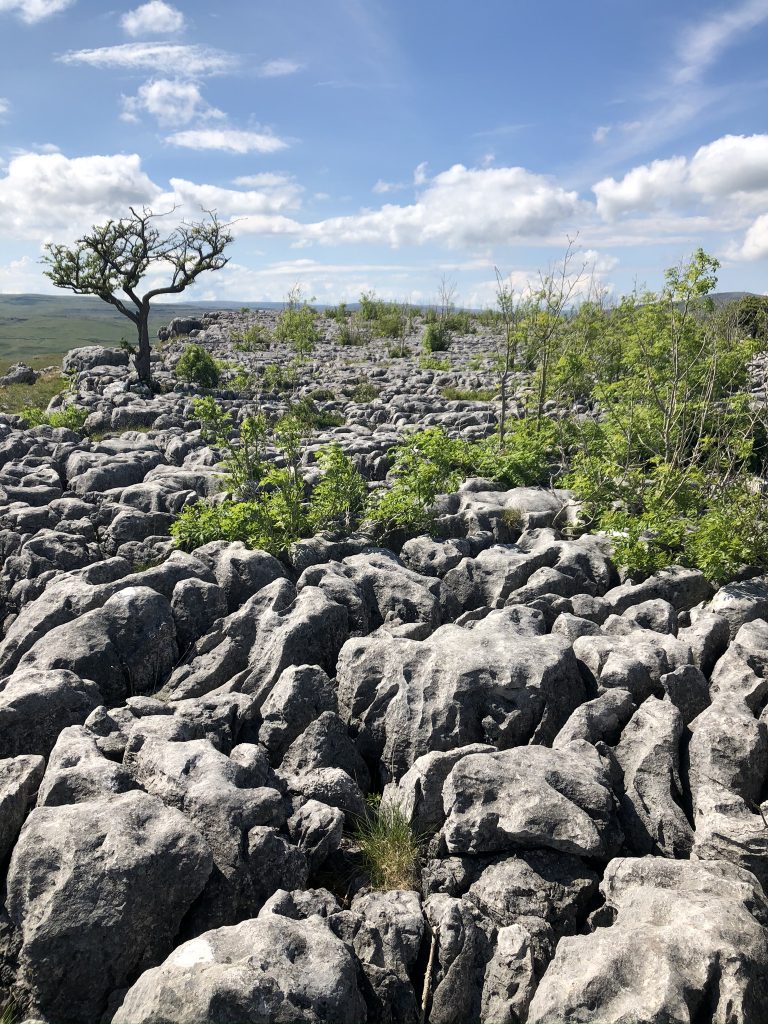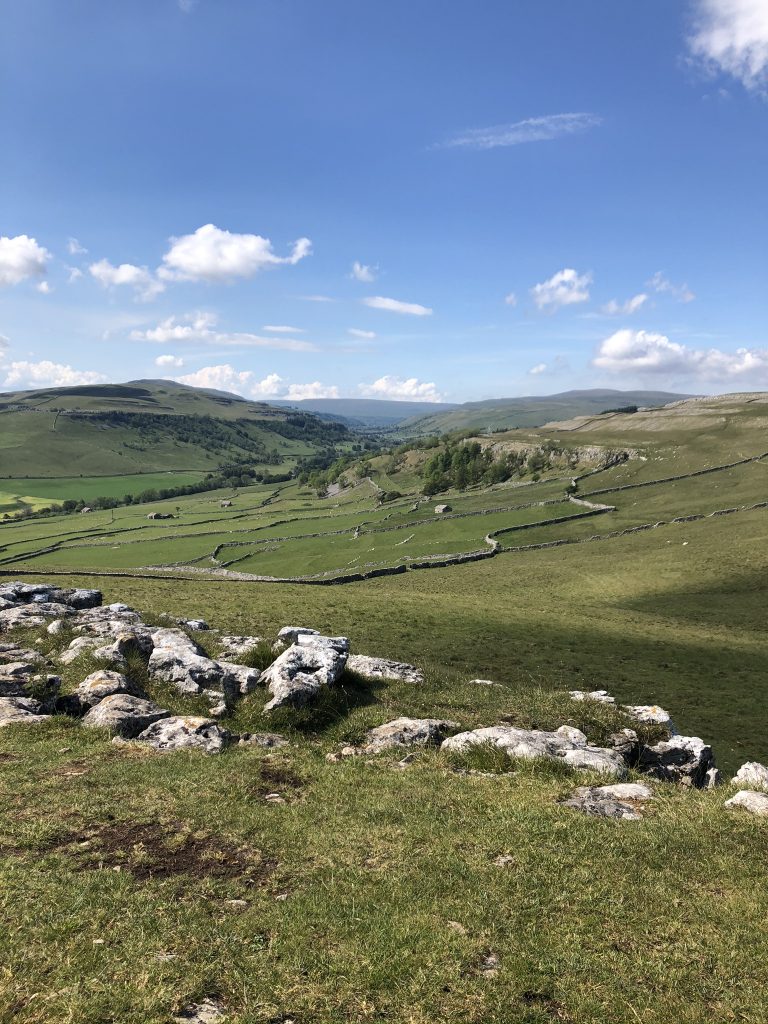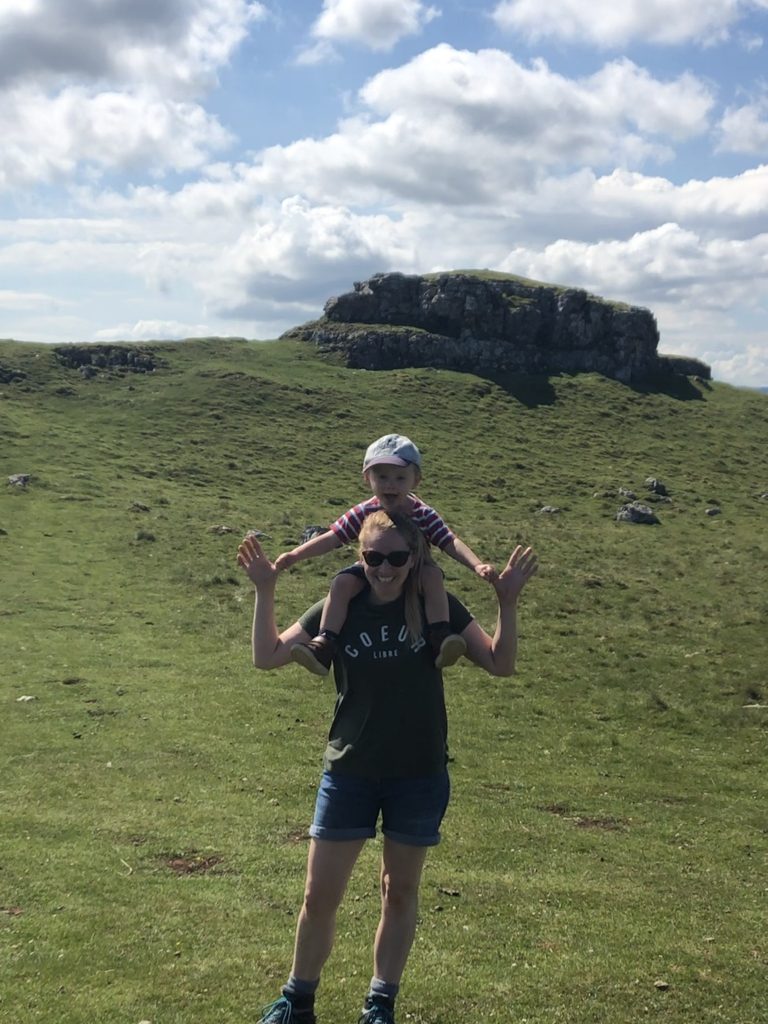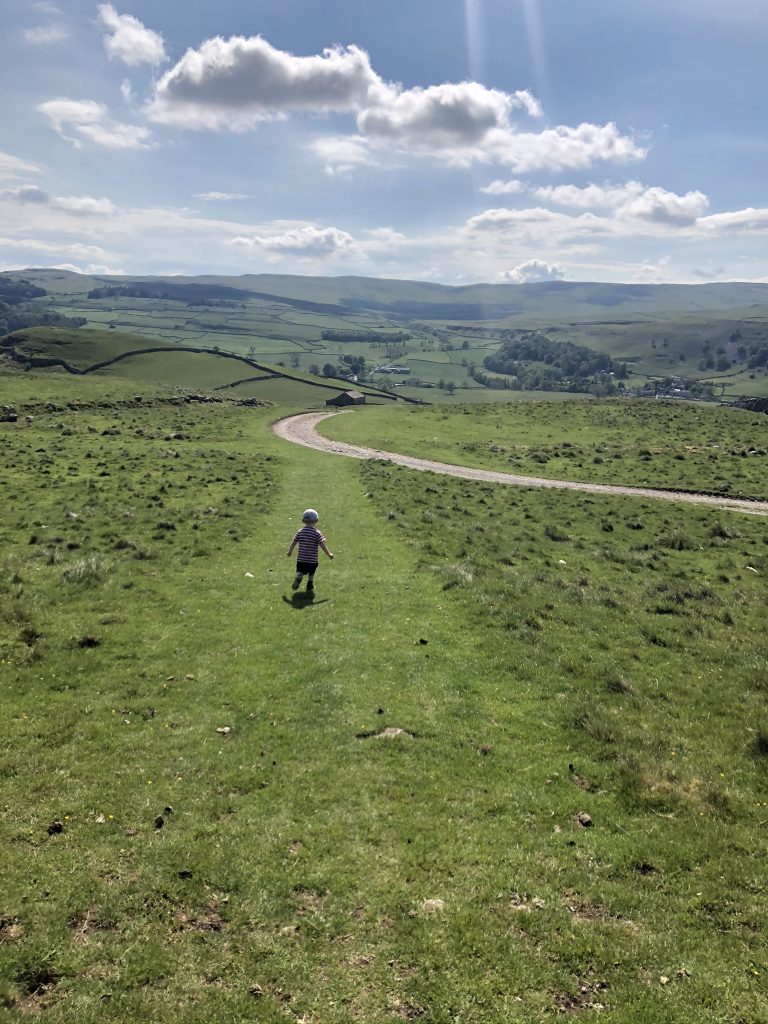 If you enjoyed reading this post then follow our adventures on Facebook, Instagram and Twitter.