Location: Village car park, BD23 6EX
Distance: 5.5km
The Welly Walk is a seasonal walk running from May through to November which means that it isn't as busy as the other events. It is a series of obstacle course stations along the route from the Priory to the Cavendish.
The walk is so much fun! Every year there are a few different variations. It's getting very exciting for me now that Little Man can actually do all the obstacles (to varying abilities) and I love watching him climb, negotiate, slide and of course get very very muddy! The one thing that you need on this walk is wellies and a change of clothing!!
The route starts from the Village car park, heading down through the hole in the wall, past the Priory and crossing over the river (however which way you choose!). The Welly Walk starts in the field on the right. The path is alongside the river to the Cavendish. From here you walk through the riverside car park crossing the field with views of the Priory and climb the steps to the Memorial Fountain before following the path along and through the Priory back to the Village.
The walk is not pram friendly due to the steps, Ford crossing and the fact the path is challenging, I would highly recommend a carrier especially if you are walking with another child. If however, you can get someone else to push then it is doable!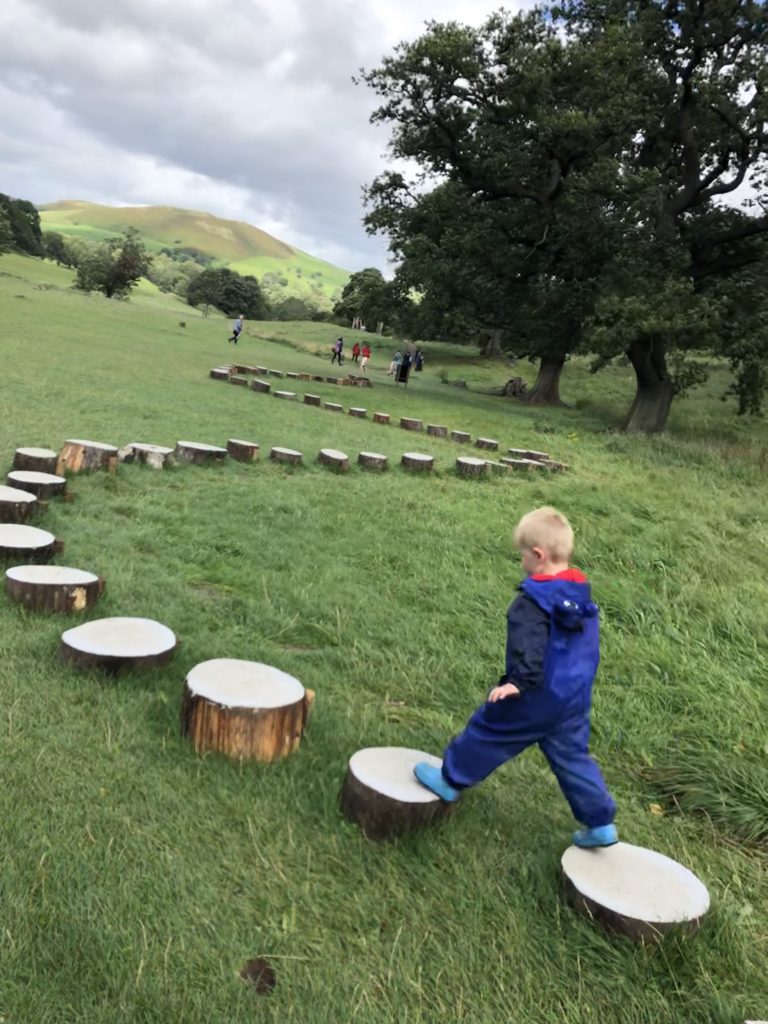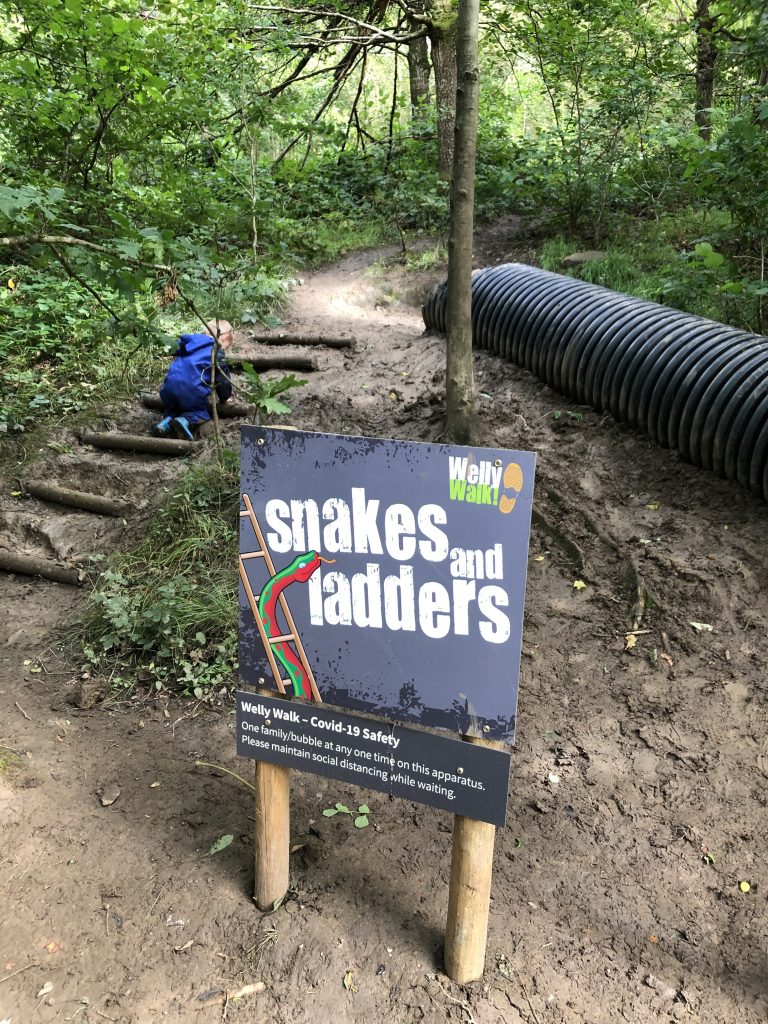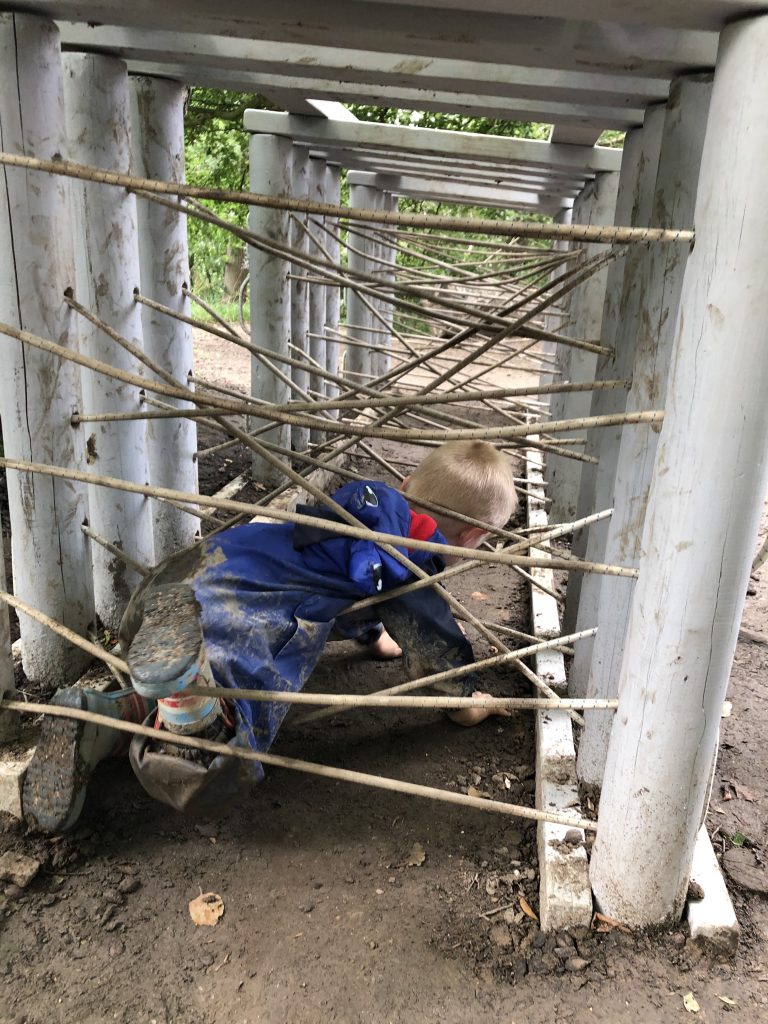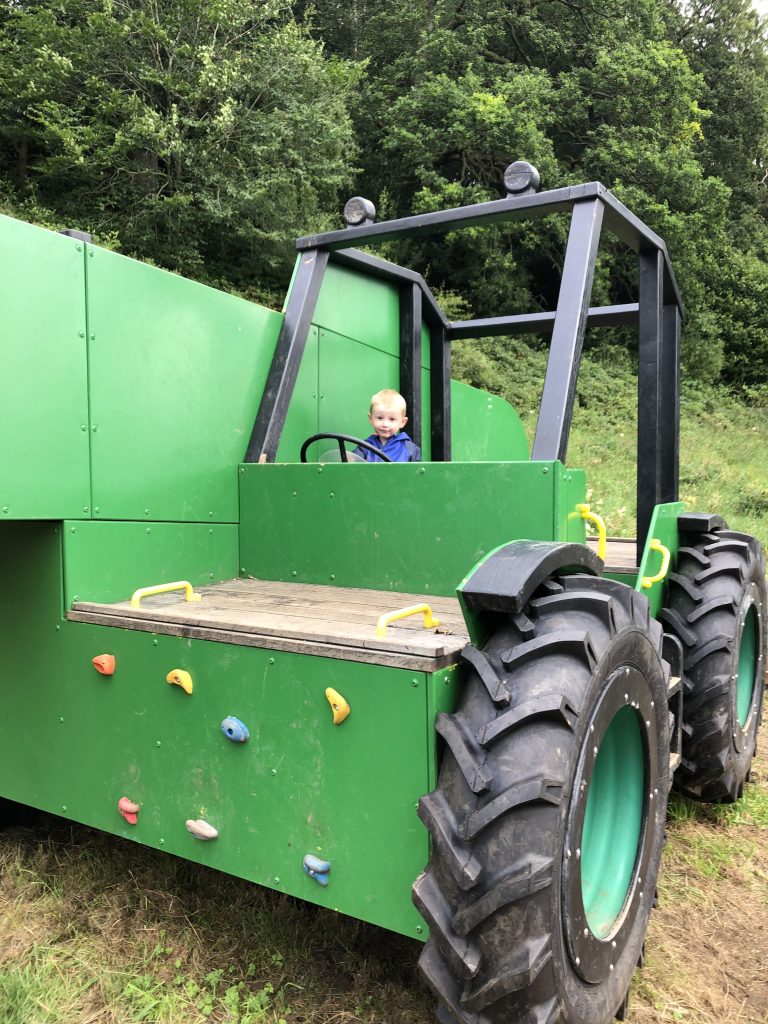 If you would to try another adventurous walk check out Brimham Rocks and Cow and Calf, Ilkley.
If you enjoyed reading this post then follow our adventures on Facebook, Instagram and Twitter.