Location: BB8 7NS
Distance: 2 miles
Lake Burwain otherwise known as Lower Foulridge Reservoir is a lovely circular walk.
The route around the lake is on a mix of footpaths, some muddy with tree roots, but the majority is accessible. We did manage to get a pram around the route with a little bit of assistance over the large tree roots but if it's tarmac paths that you want then this is not the place! Part of the route is alongside the road on a path.
The circular walk is 2 miles which is doable for little legs. There are plenty of areas to stop and get down to the lakeside for stone throwing and a little splash. One section is lined with large rocks which Little Man loved clambering on but definitely keep hold of hands as there are big gaps between. The boys loved running up and down exploring, especially around the dam. There were a couple of little bridges to cross and slopes to climb up. They did play in the spillway a bit but it was very slippy so there were a few muddy bums!
Around near the boat yard there is a pontoon jetty which was fun for bouncing on. Not for the faint hearted though!
There is no car park here so we parked on Alma Avenue next to the public footpath entrance. Once you have completed the loop if you follow the public footpath in the opposite direction into the housing estate there is a park too which is a great incentive!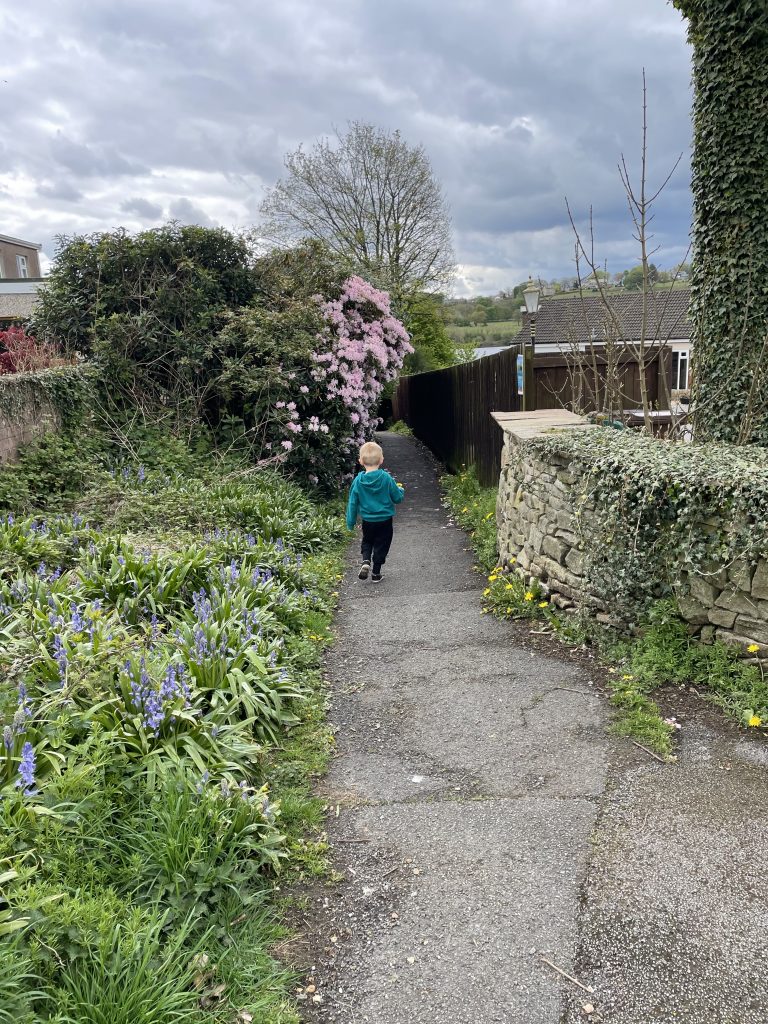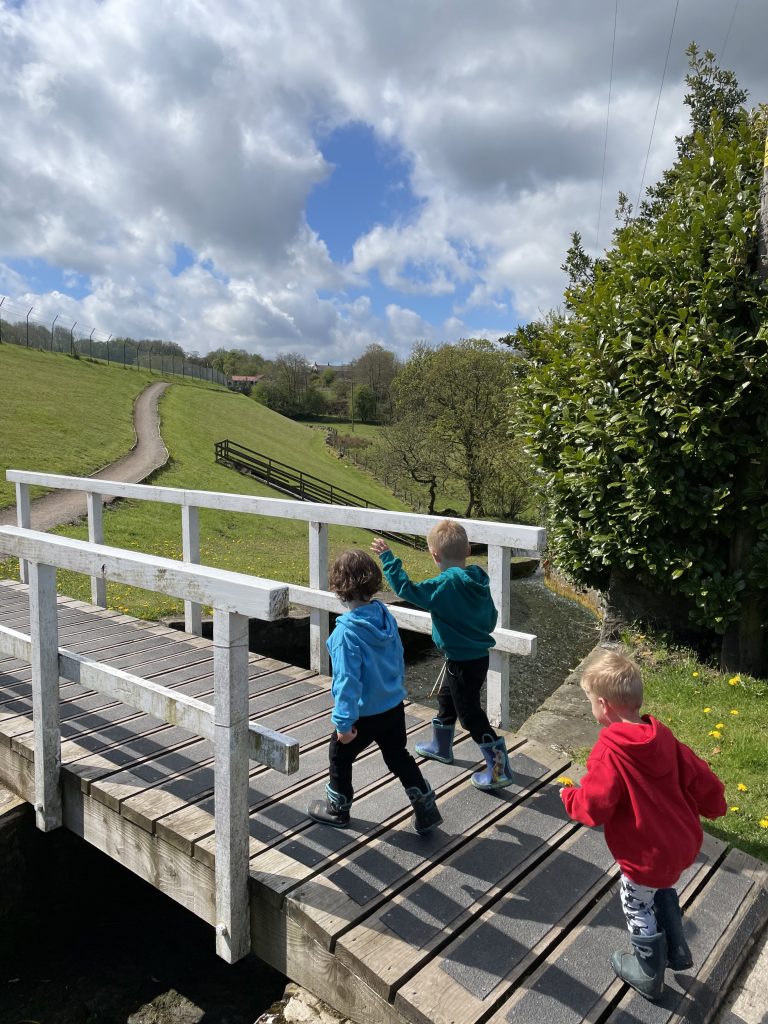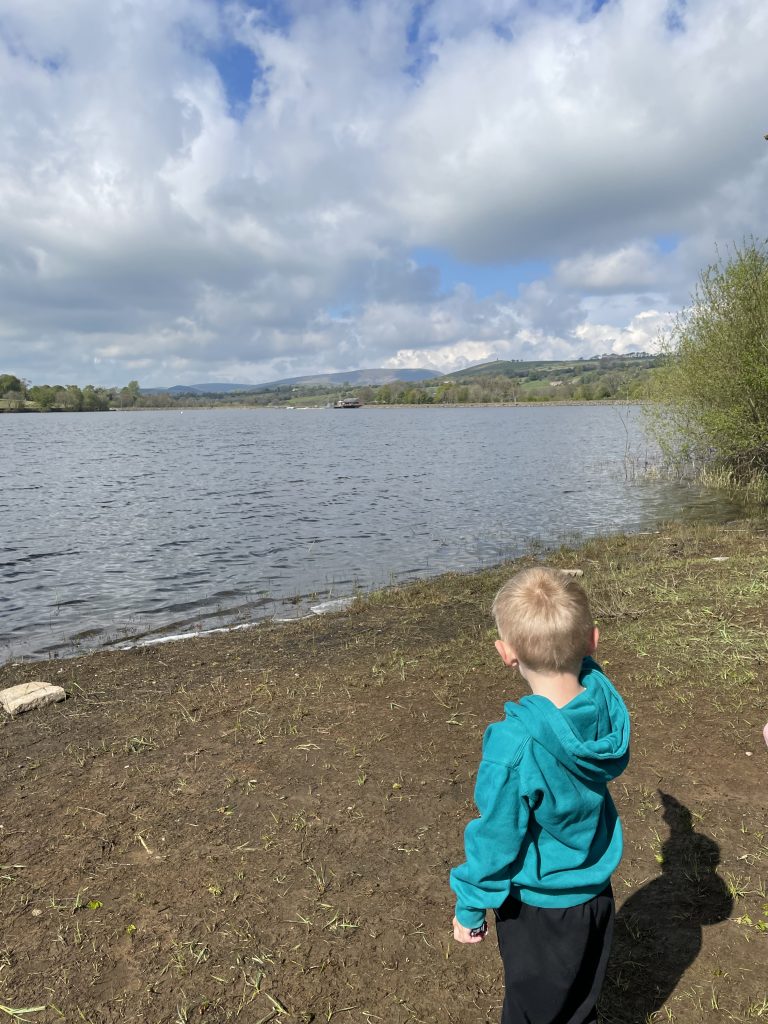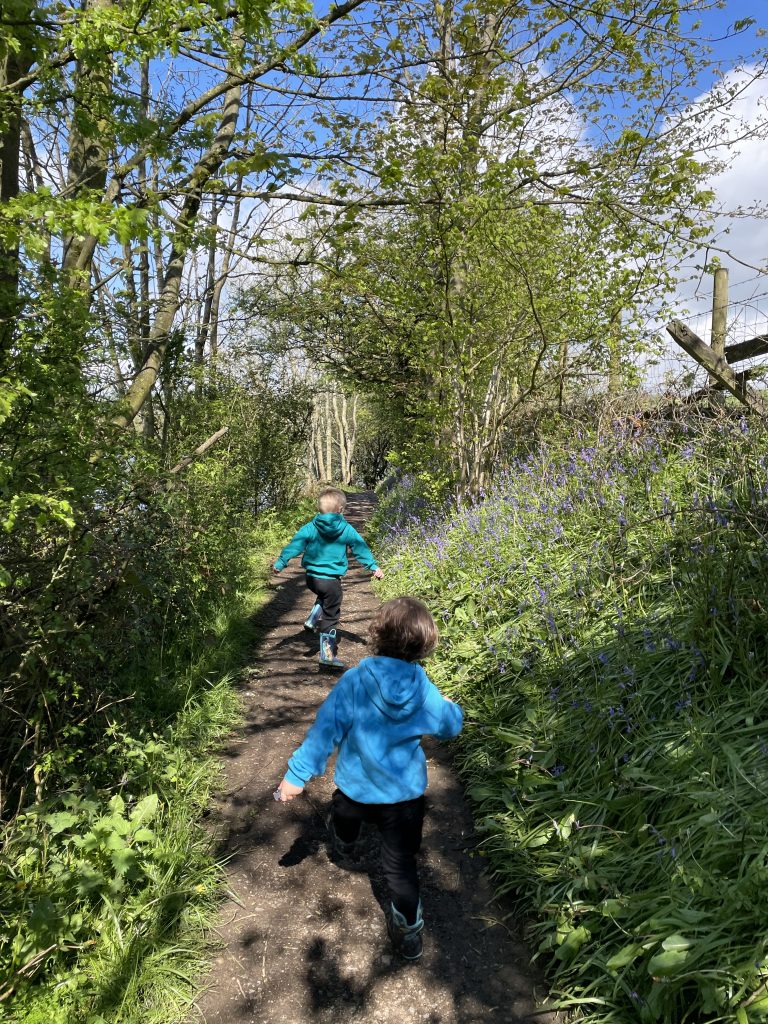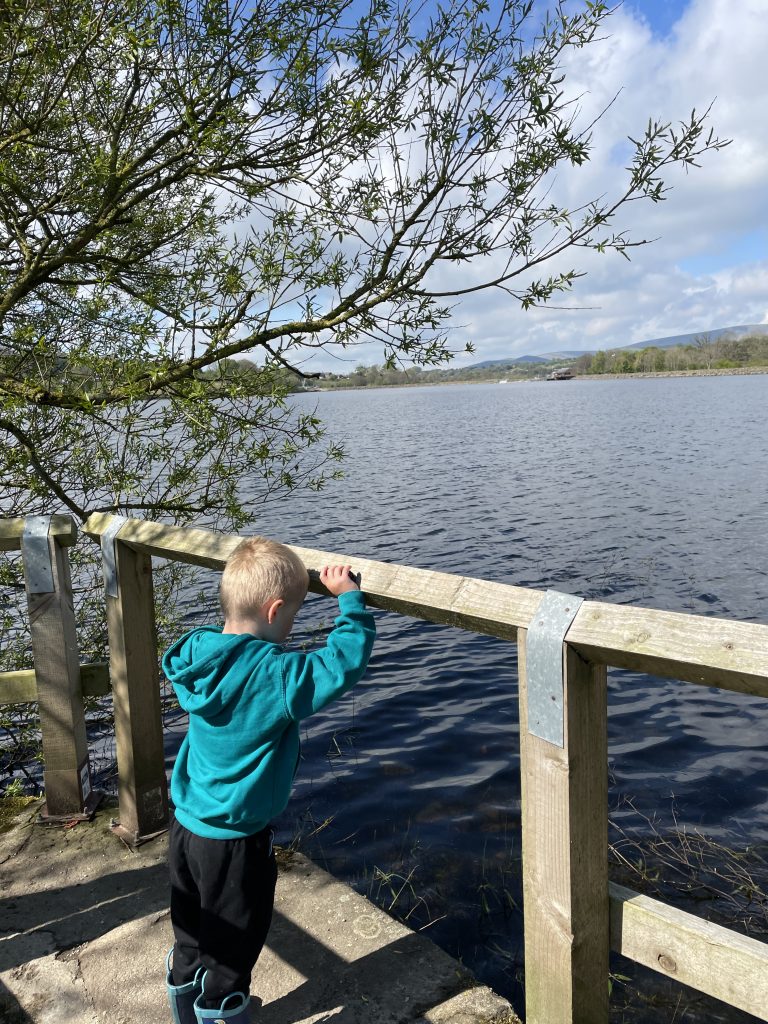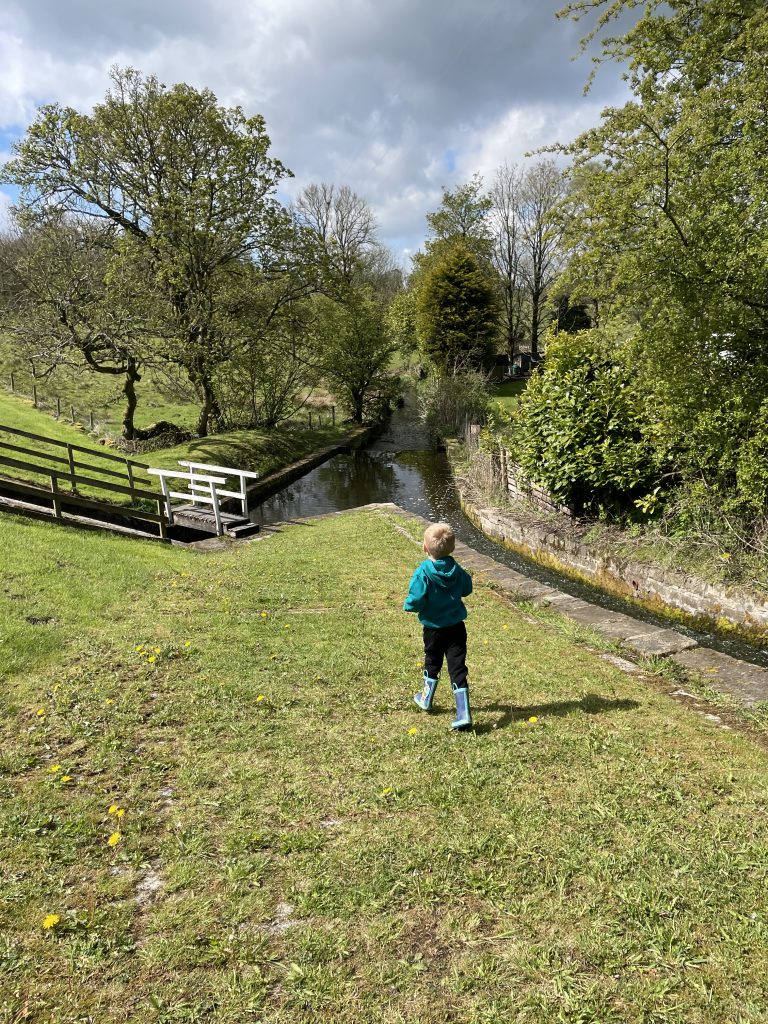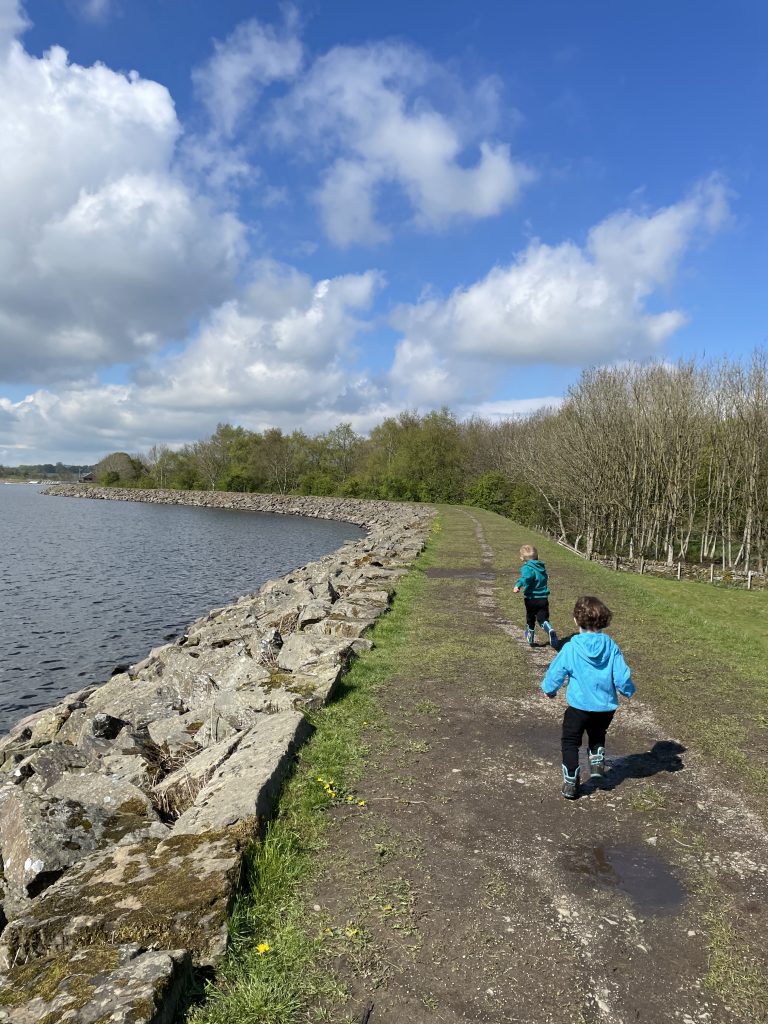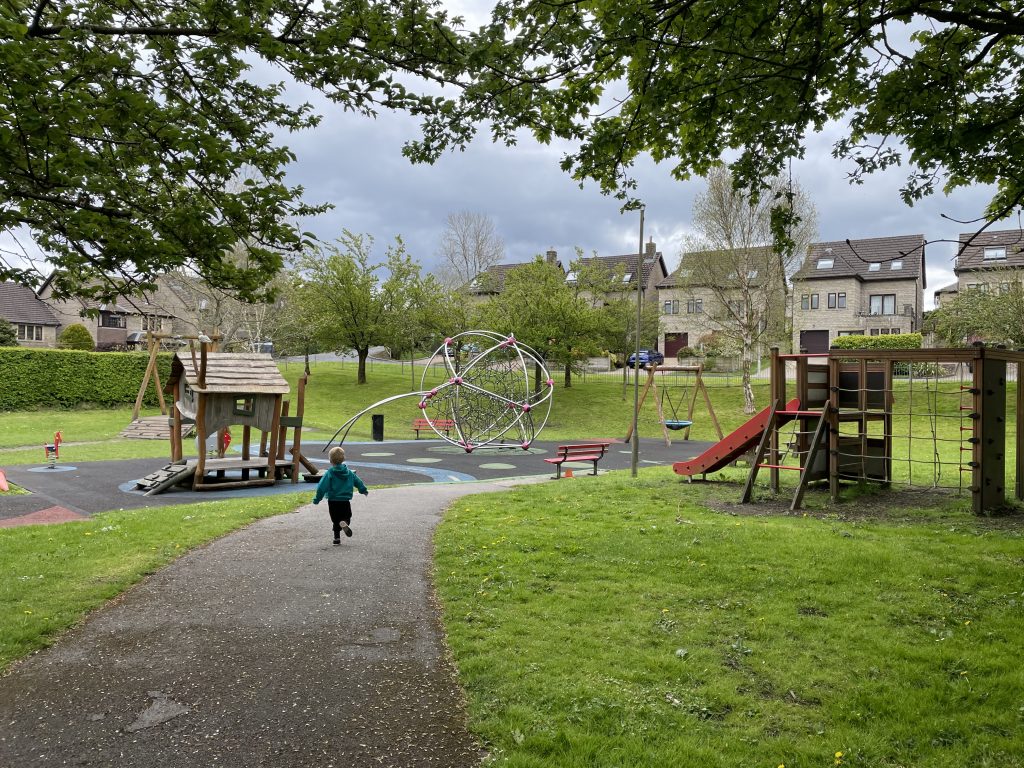 Why not try out these other reservoir walks; Fewston reservoir, Grimwith reservoir and Embsay reservoir.
If you enjoyed reading this post then leave me a comment or follow our adventures on Facebook, Instagram and Twitter.