Location: BD23 5JA
Distance: 1.2 miles
Buckden Beck waterfalls are an impressive series of waterfalls in the Yorkshire Dales. The walk is short, in total 1.2 miles there and back so it is a perfect walk for a little legs adventure.
What to expect
There are around 4 main waterfalls and we went, after a day of heavy rain, they were roaring! Little Man even commented it was too loud! But that's nature for you! The bigger the better I say!
There are lots of small pools to throw stones, dangle your feet and swirl sticks around. Little Man spent ages poking the sticks around the foam and trying to make the biggest splash with the rocks. We looked for frogs, fish, snails even dinosaurs but couldn't locate any. We will definitely be back in the summer for some paddling. This would be a gorgeous spot in the sunshine for a picnic and a dip.
The terrain is a bit tricky in parts, especially coming back down. The path is obvious but narrow with a few small scrambling parts. Little people need to be on a short leash for this one!
This area of Buckden waterfalls is typical of the Yorkshire Dales with green green grass, limestone on show, babbling clear water and the odd tree intertwined. It really is beautiful.
Facilities
Parking in the main car park was £2.70 for 2 hours so a bargain. There are also toilets here. Buckden is a lovely little village with a couple of pubs, campsites, a shop and even a pizzeria.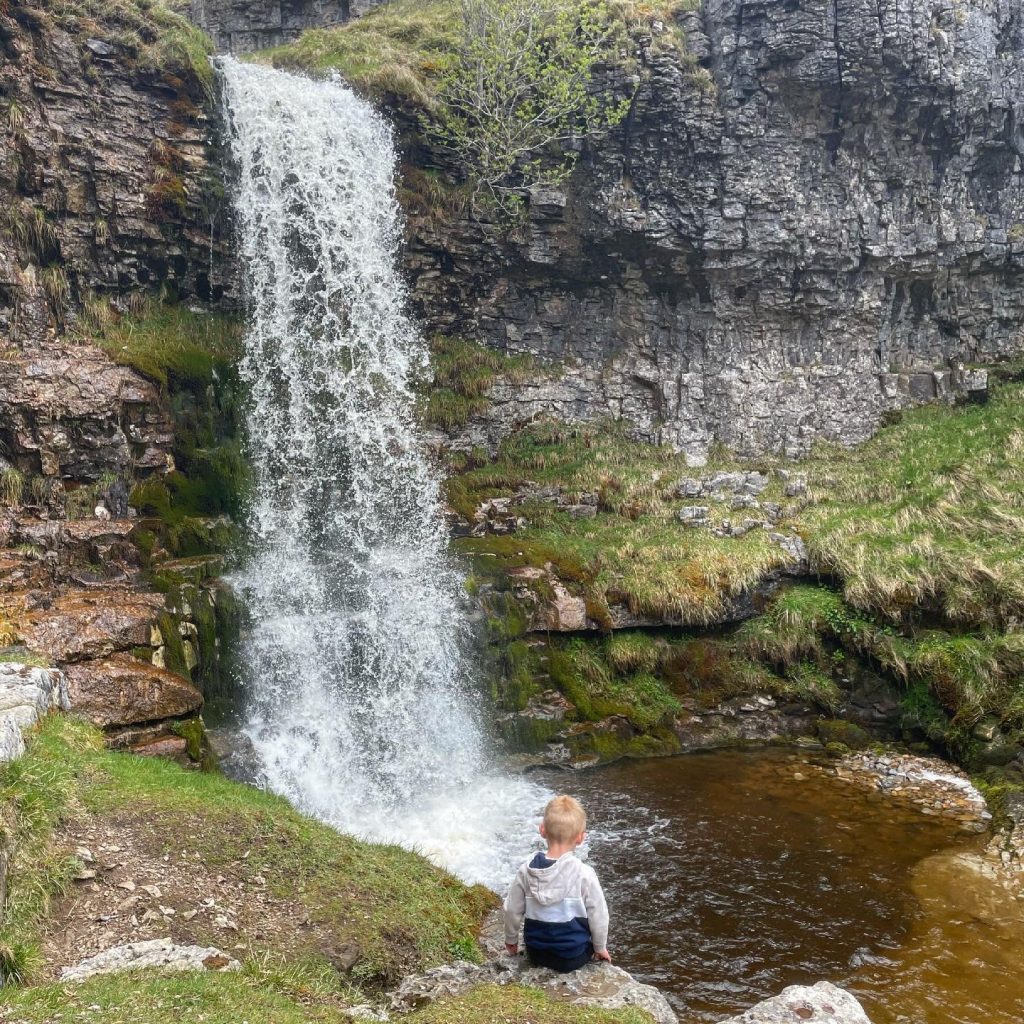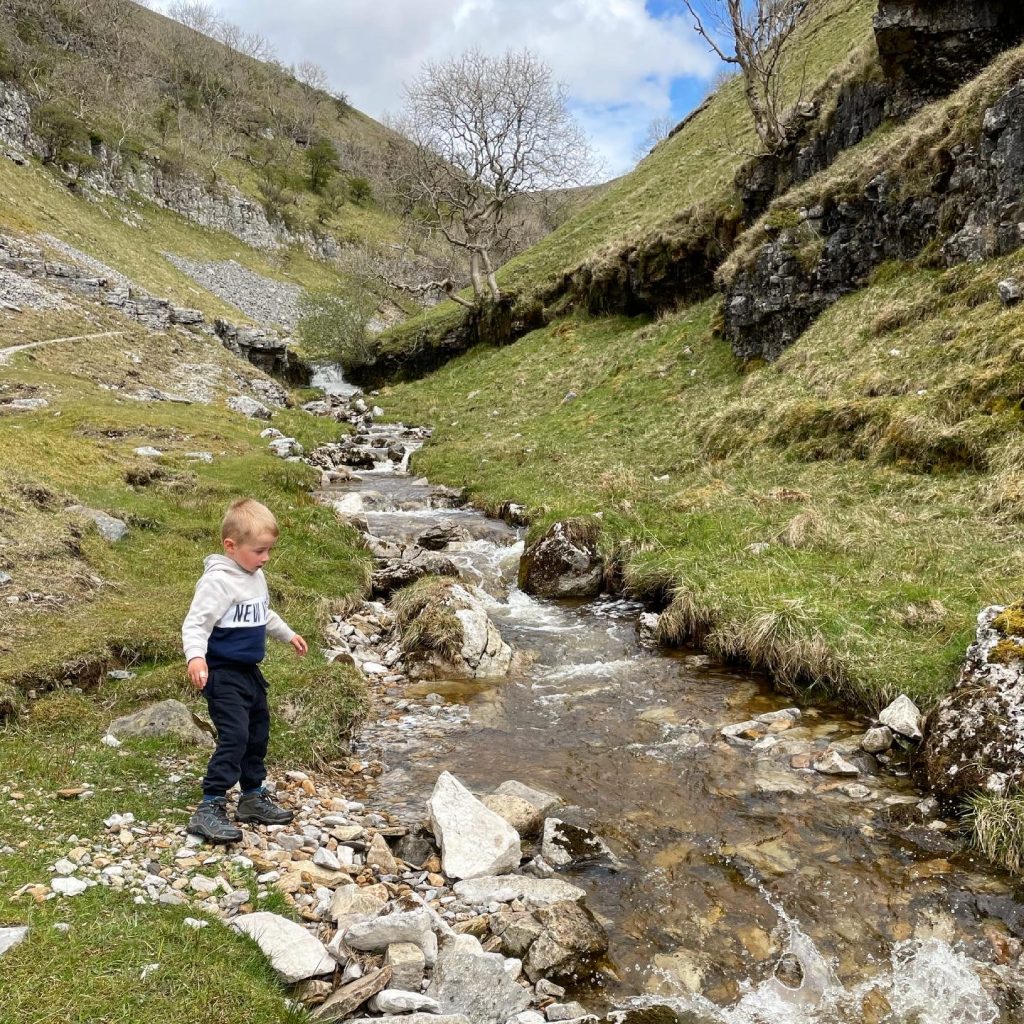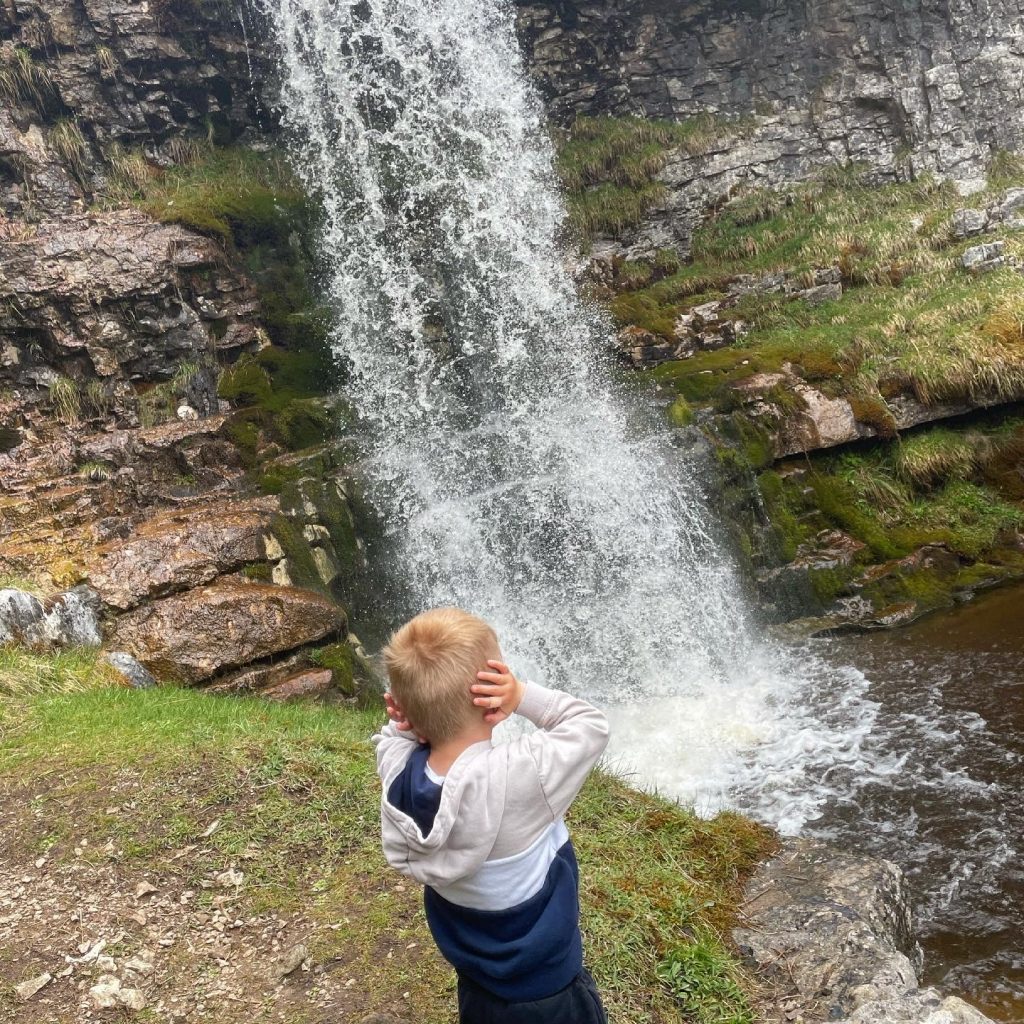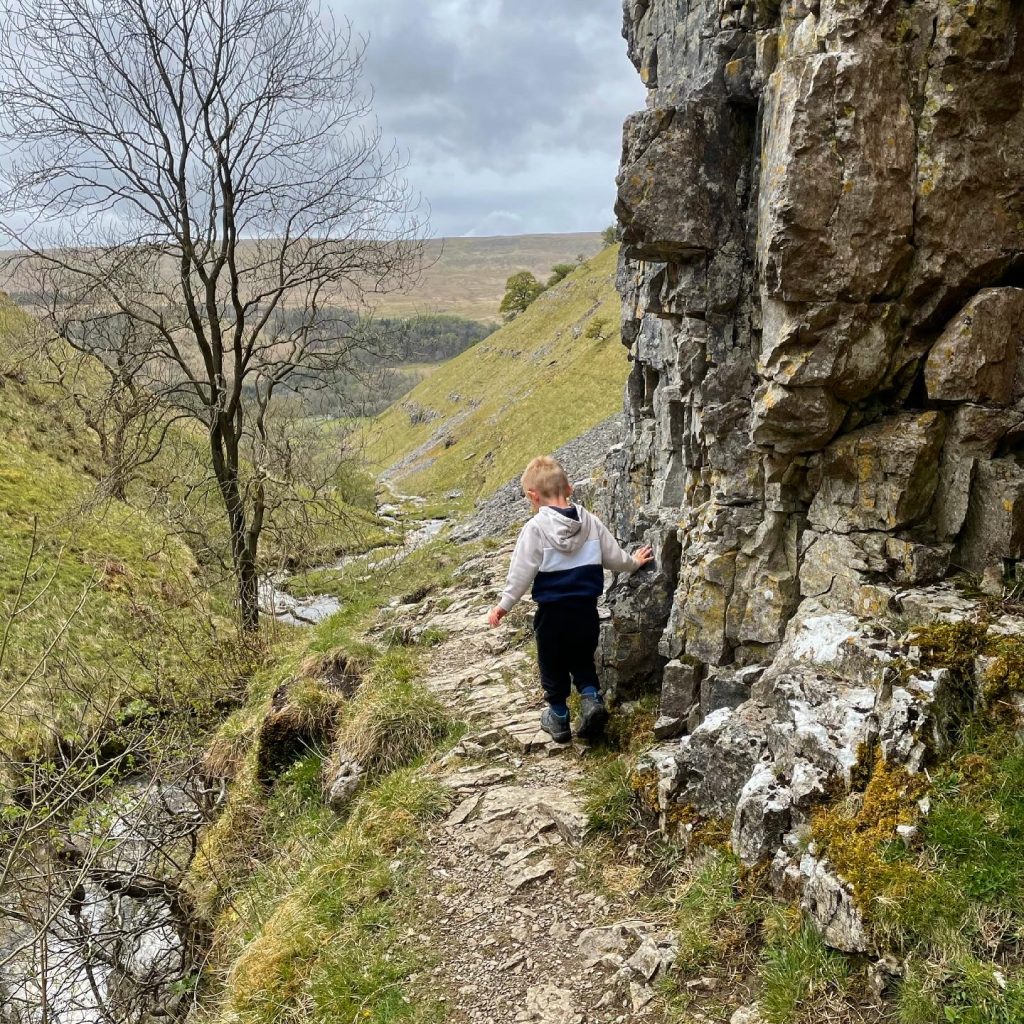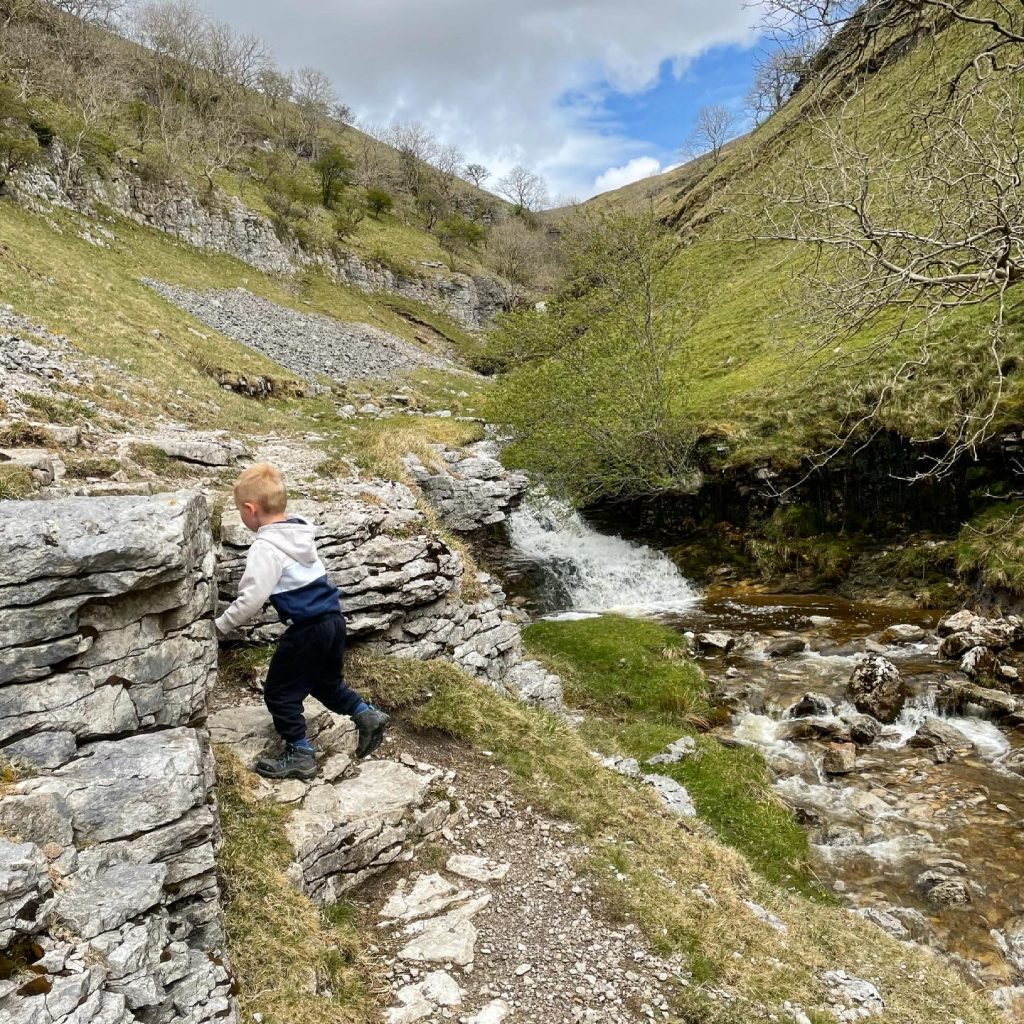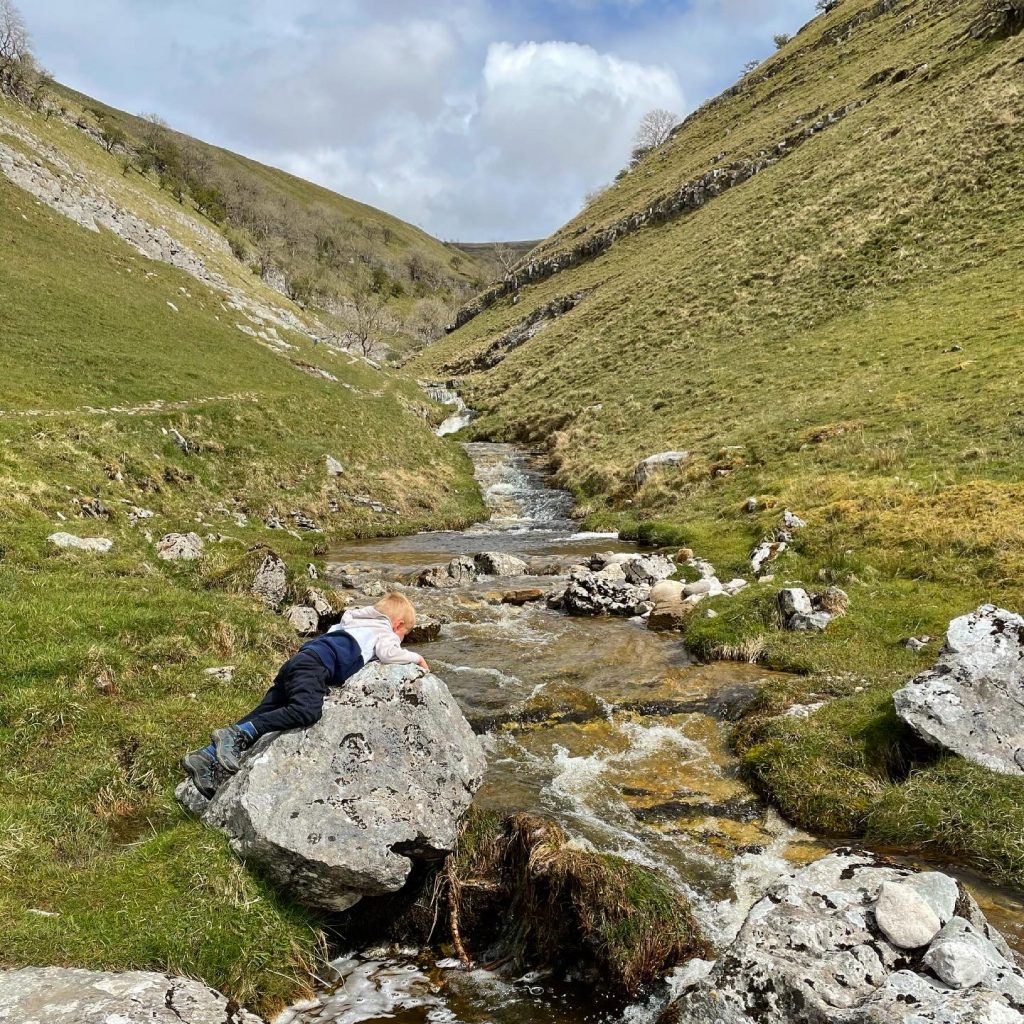 If you enjoyed this waterfall walk why not try Scale Haw Force, Scaleber Force, Catrigg Force or Linton Falls.
If you enjoyed reading this post then follow our adventures on Facebook, Instagram and Twitter.