Location: Harewood House, LS17 9LG
Website: Harewood House
Just on the outskirts of Leeds this house and gardens is a great place to spend the day. Our trip was before the house and the playground was reopened (covid restrictions) but even then we managed to spend 4 hours exploring.
Tickets are to be prebooked only online and you check in at the little booths on the road on the way into site. There is ample parking.
The estate is huge with a lake central and the majority of the attraction, if you will, is between the house and around the edge of the lake. We went on a rainy day but it was still beautiful so excited to try again this summer with everything crossed for some sunshine.
Our day started with a walk down to the animal and bird garden (successfully averting little eyes from the fenced off playground). I wasn't expecting much but actually there are loads of animals. Even penguins! It does seem a bit random to have a penguin enclosure, next to some pigs, next to tropical birds but kids aren't bothered by that are they?! There were even flamingos down by the lake so that was a real treat. Lots to see in this section, lots of information to read and pictures' to look at and also plenty to prod, sorry stroke!
From here, we escaped the arguments over who gets to look through the telescope and headed off around the lake for our walk. Good pram friendly wide paths and of course puddles so the little ones were instantly happy, argument forgotten. Plenty of benches to stop for a rest or in our case snacks and signs with questions to answer and things to look out for which would suit older children. Ours were quite happy playing hide and seek, collecting sticks and jumping in those puddles. We passed the Himalyan Gardens heading to the Walled Garden. In front of the Walled Garden is a grassed picnic area looking out over the lake, some toilets, a pop up coffee trailer and also the small boat terminal which was closed at the time. We had our picnic here (early as always) or should I say we ate each other's picnics here… why do kids always want what someone else has got?!
Next adventure was in the Walled Garden. Wow this was like walking into Mr McGregor's garden and you got that feeling that you should be creeping and keeping a look out! There was actually a Gardener in there so that was used to keep them on their best behaviour. It worked too! This garden was lovely with vegetable beds (we managed to sneak a few raspberries), flower beds and even a wildflower patch. It was a shame about the old greenhouse as this would look stunning if it was fixed.
Walking back around the lake we next ventured into the Himalayan Gardens. We immersed ourselves in the little windy paths, exploring all the routes. There were stepping stones (closed due to high water level), little huts, and a bridge that they spent ages running over finding it quite hilarious! near the exit to the gardens there was a large Buddha which was very unexpected. It was really cool though and it did invite some curious questions. We walked around it three times (which is now the adopted way of going round most scukptures at other places incidently!) to ensure we had the good luck.
On the grassed area outside the house (which is huuuuge by the way) there was set up a kinda sports day with activities that did not require interaction or touching. There were cones for races, line to follow, tasks such as 'hop like a frog' and even a straw bale maze. Very innovative.
Our last adventure was to explore the formal gardens in front of the house. There were some uirky sculptures dotted about, formal hedges and planting but most importantly incredible views down over the Estate and the lake. As mentioned the house was closed so it was a shame we couln't vernture in there too.
Facilities wise there were quite a few sets of toilets, and also a few cafes / huts selling food and drinks although we did take our own.
Entrance was £11.50 per adult at the time due to reduced attractions but kids were free. I could also use my Gardener's World 241 card here and get in one adult free which was a major bonus.
We loved our day here, even the rain didn't dampen our spirits and we will certainly be back to see the house, the playground and hopefully do a bit more of a walk around the estate grounds.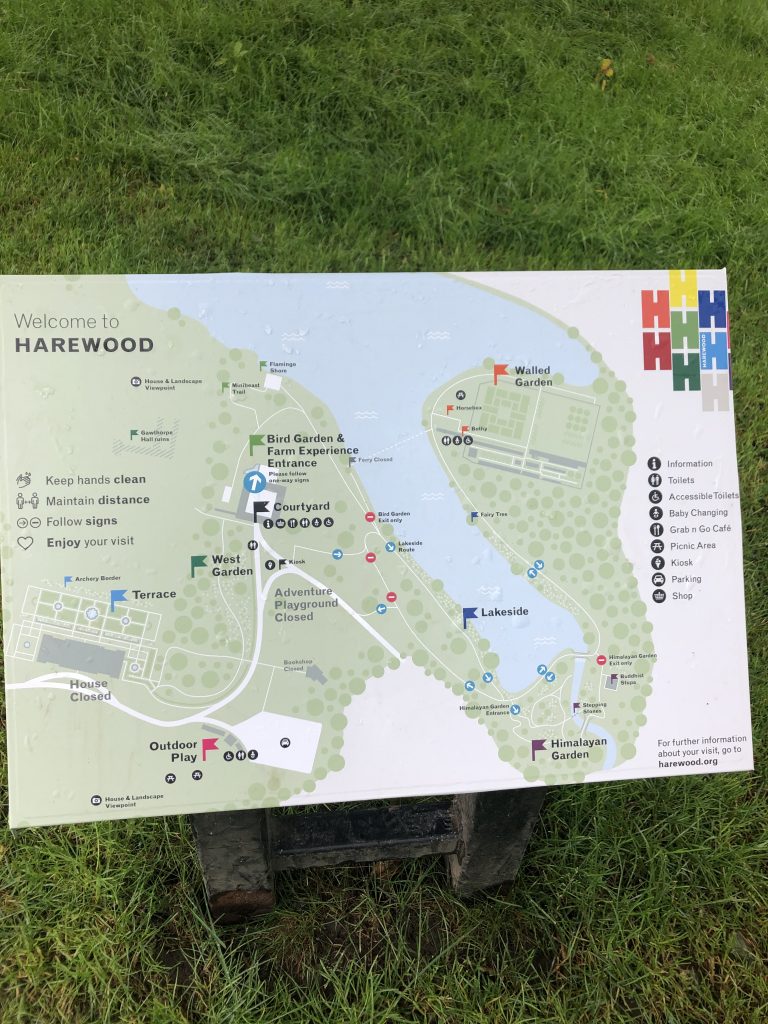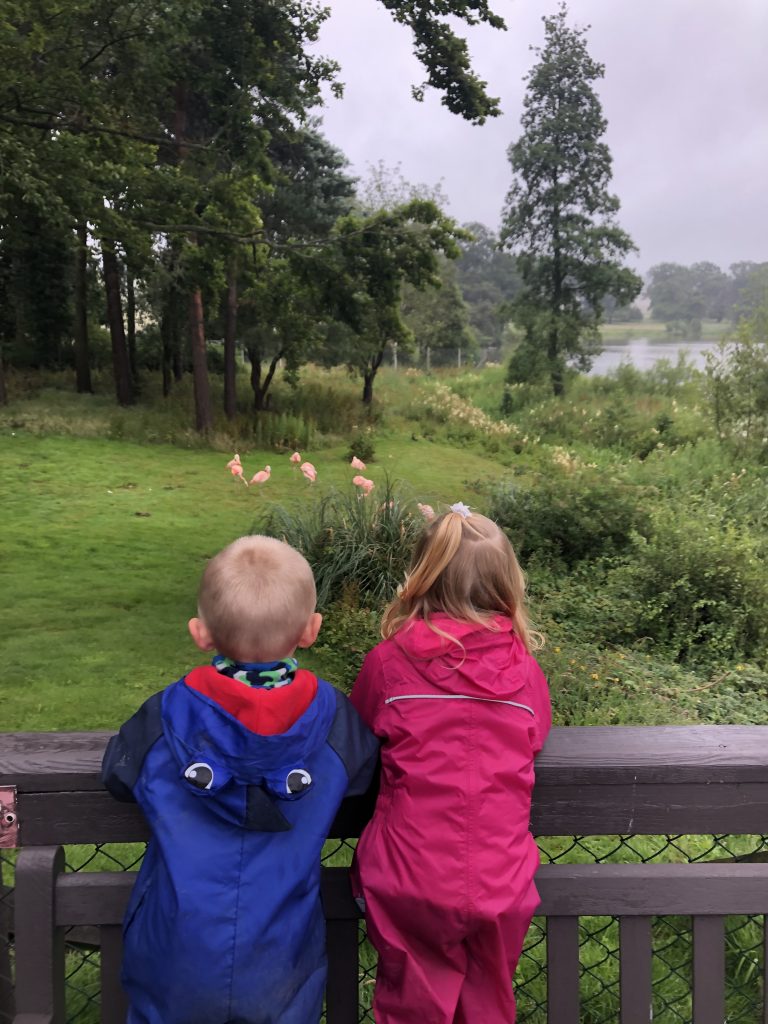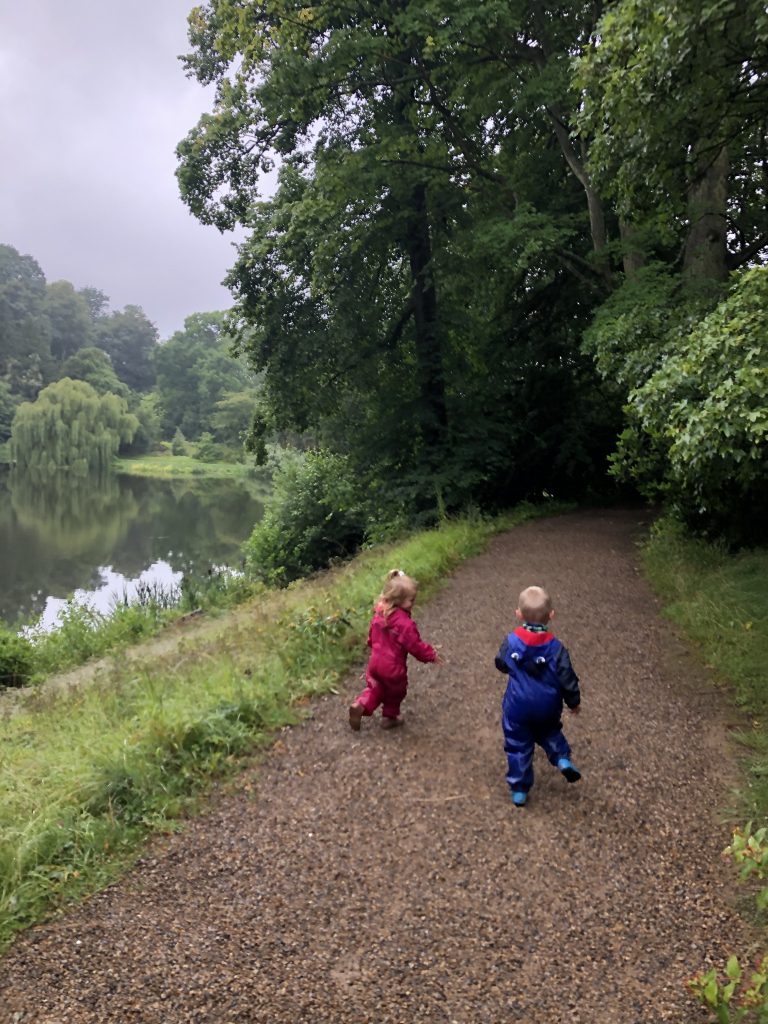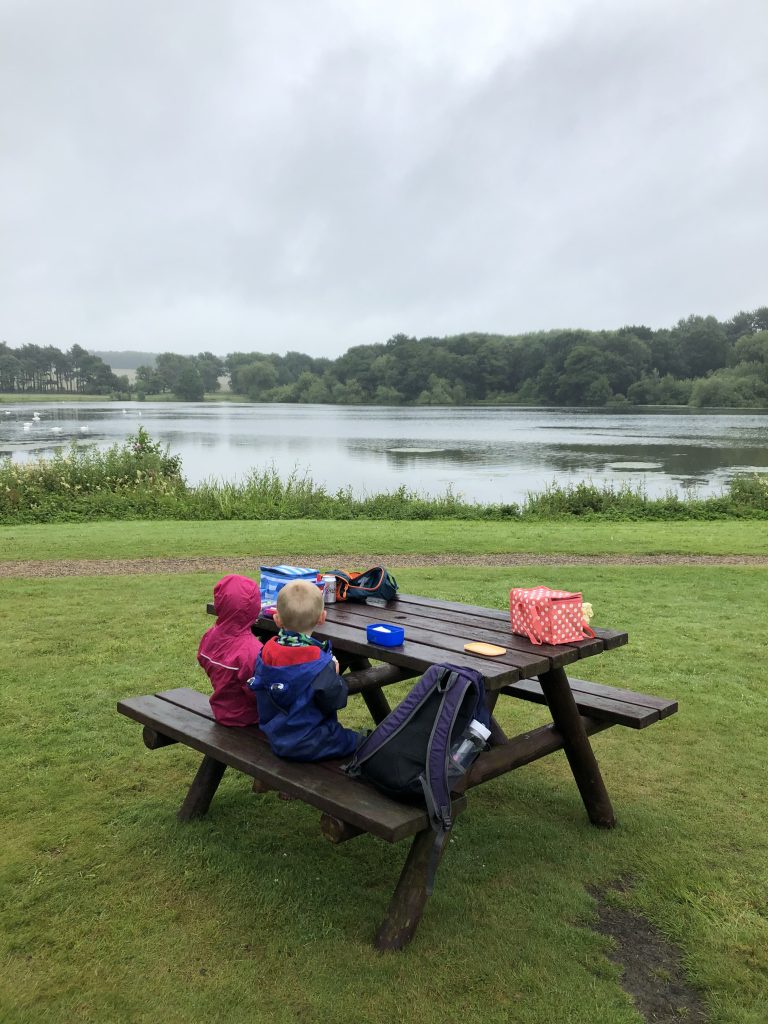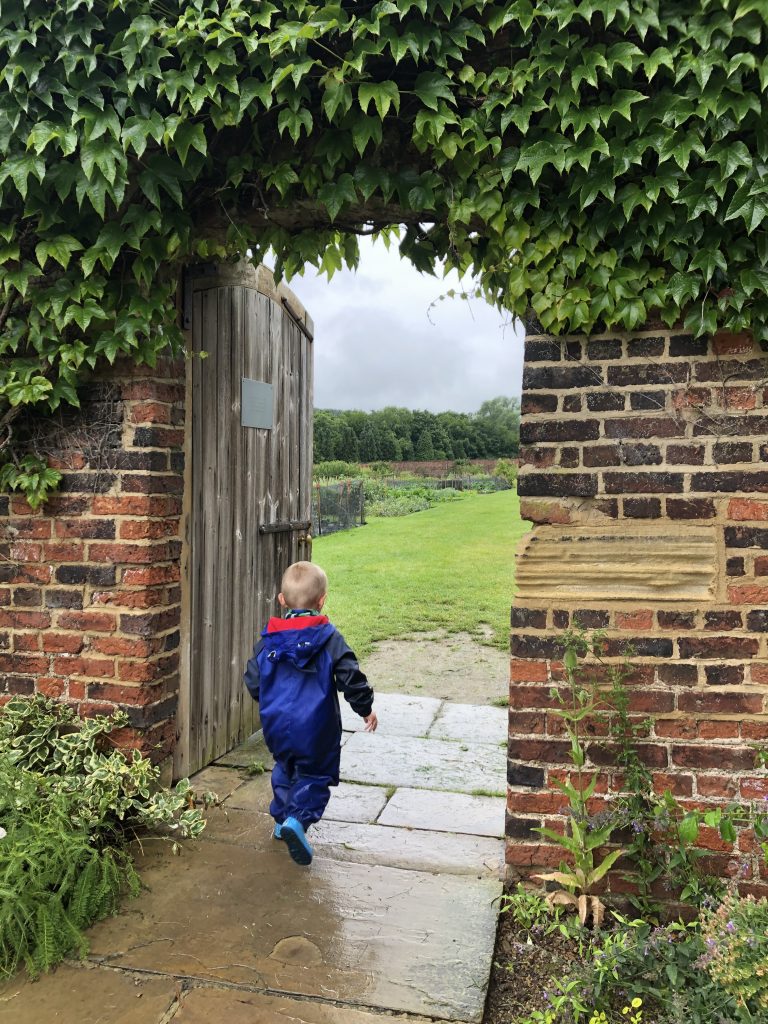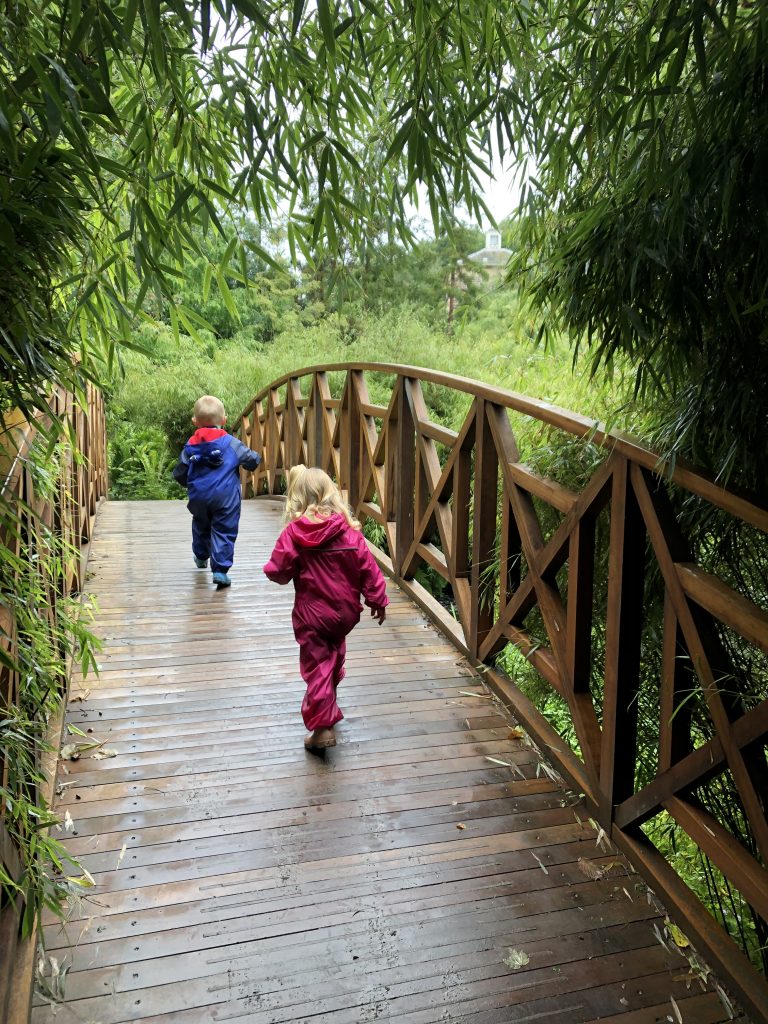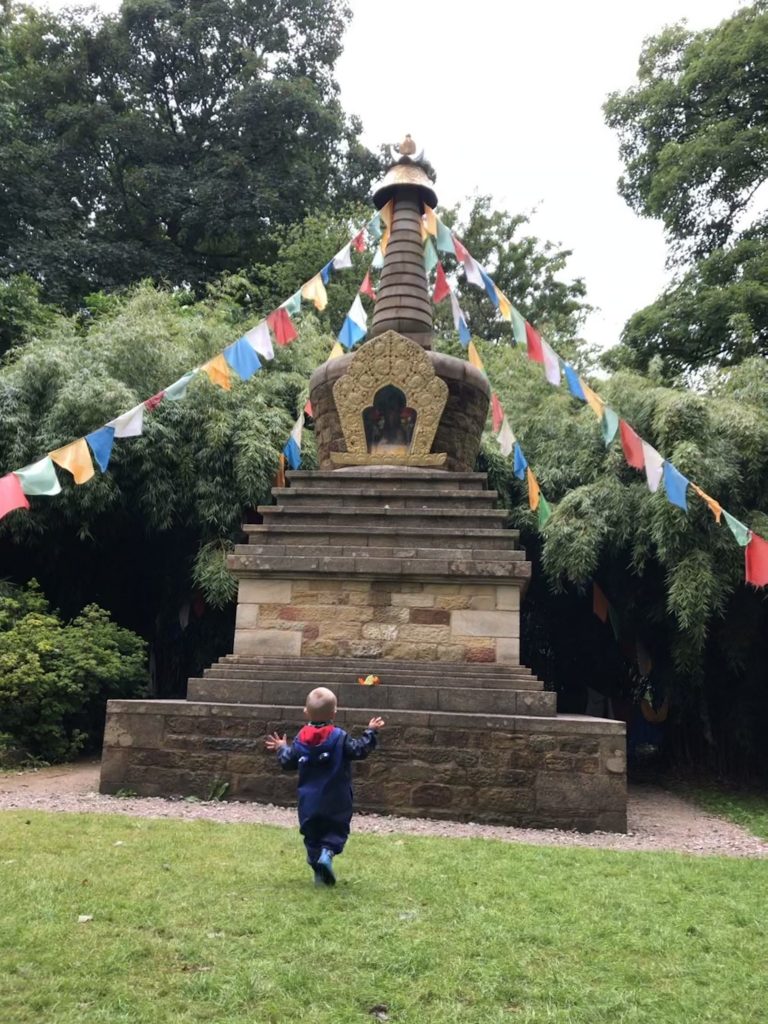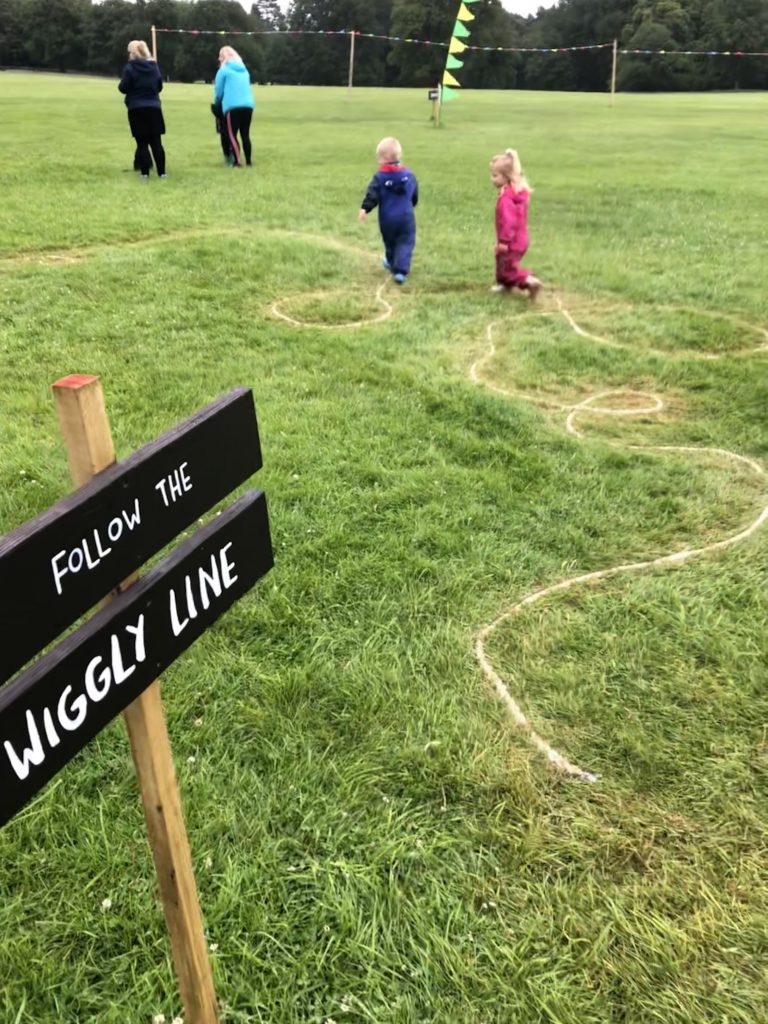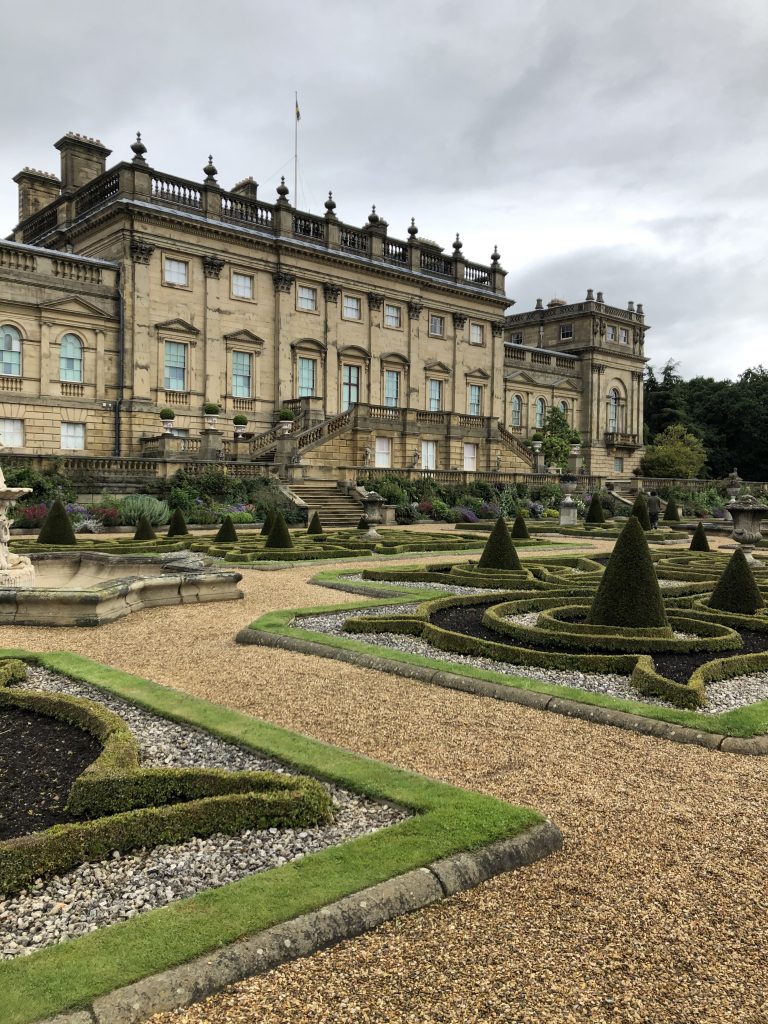 If you enjoyed reading this post then follow our adventures on Facebook, Instagram and Twitter.