Location: Main car park, BD23 4DA
Distance: 4 miles
Link to route here (red line).
Gordale Scar is a huge limestone gorge. It really is quite something as you approach it and feel its vastness. There is a waterfall at the top and it is possible to climb up the rocks either side. I've never done this however and can't say I'm inclined to any time soon!
This walk is best done via Janet's Foss. You can then retrace your steps back to the butty van layby and then head over to the Cove. This walk is spectacular. If you wanted the shorter route (4 miles) retrace your steps back to the village.
The route from the village right up through Gordale Scar (following the road rather than Janet's Foss) is pram friendly.
The stream flowing down through this gorge is a shallow, clean wonderful spot for a picnic and a paddle. In the summer months this area is popular with campers who can camp in this field.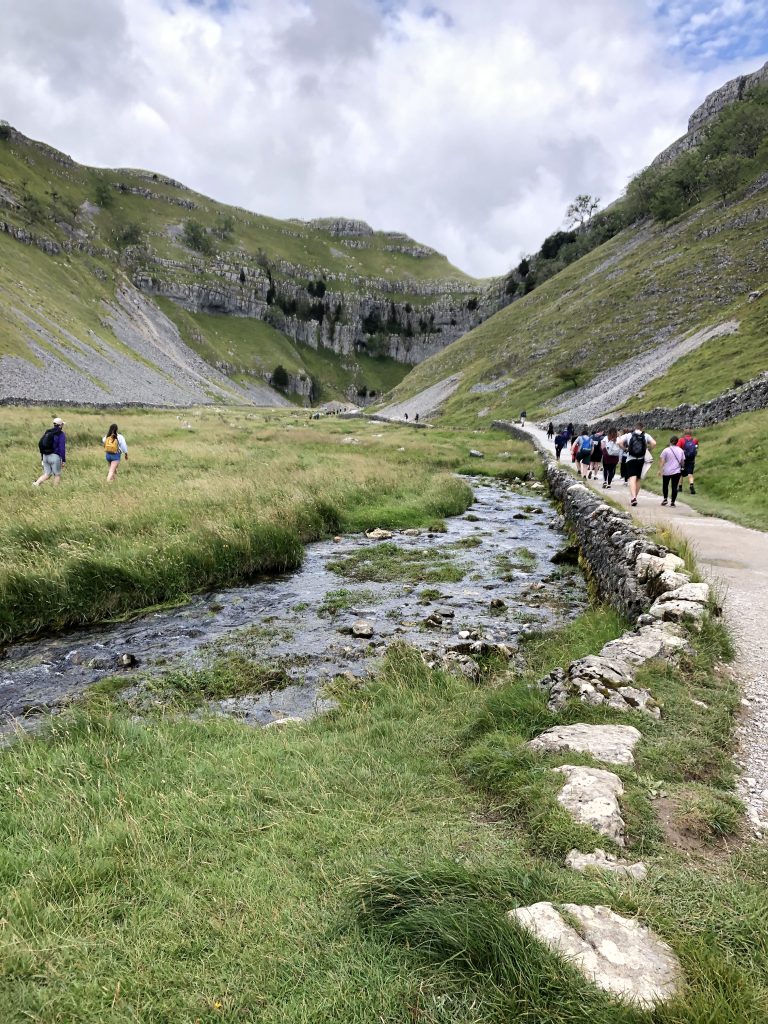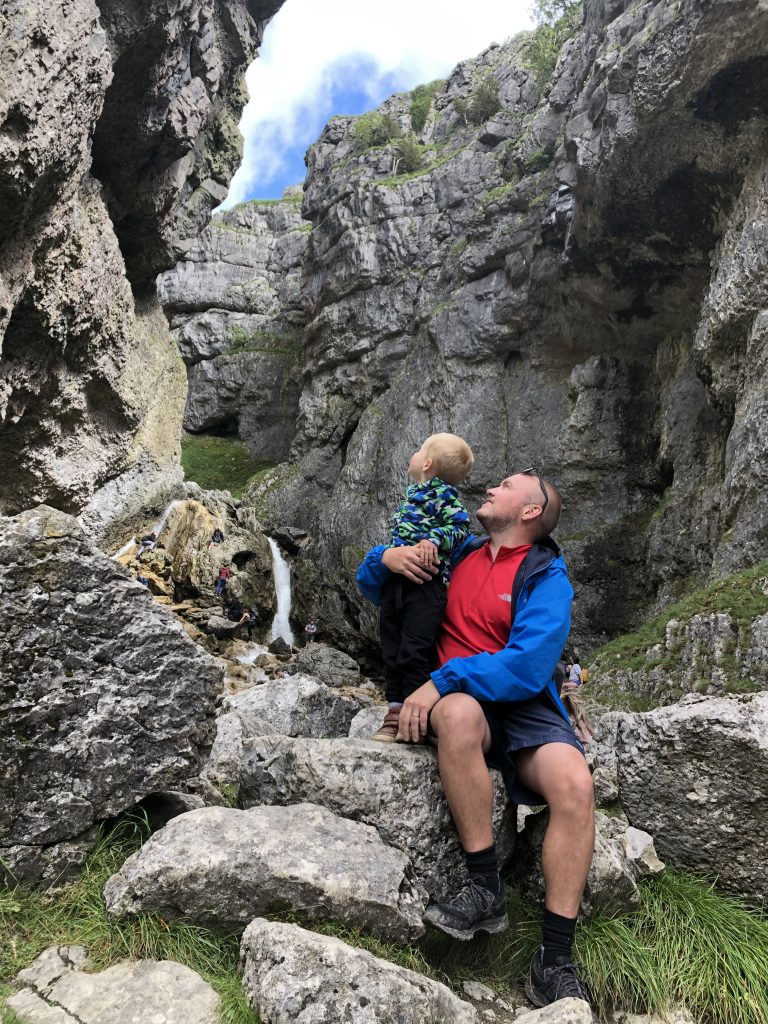 If you want another local waterfall walk then try Stainforth Force or Scale Haw Force.
If you enjoyed reading this post then follow our adventures on Facebook, Instagram and Twitter.