Location: Main car park, BD23 5LB
Distance: 1km
Linton Falls is a beautiful spot on the River Wharfe near Grassington. The Falls is a series of waterfalls with the main one under the footbridge very dramatic. It is a fascinating place to visit at all times of the year; in the summer for a swim and a picnic, and in winter to hear the roar of the water as it gushes through the rocks.
There are a number of areas where you can swim and paddle due to the weirs which are upstream of the Falls, around the hydro-electric plant. Do not swim in the Falls, around the footbridge area, as this is incredibly dangerous. In the summer it can get quite busy on the banks with families enjoying picnics. We tend to go late afternoon/early evening when the crowds have dispersed.
The route down to Linton Falls is down a walled lined pathway out the back of the car park, only a 5 minute walk. From here you can explore both sides of the river upstream. This immediate area is all pram friendly.
For a short walk you can follow the river upstream to the road bridge then follow the road back into Grassington, or for a longer one follow it further upstream to Grass Woods past Ghaistrills Strid.
Another great little short walk is to walk downstream and then cross the stepping stones by the Church to complete a 2km walk.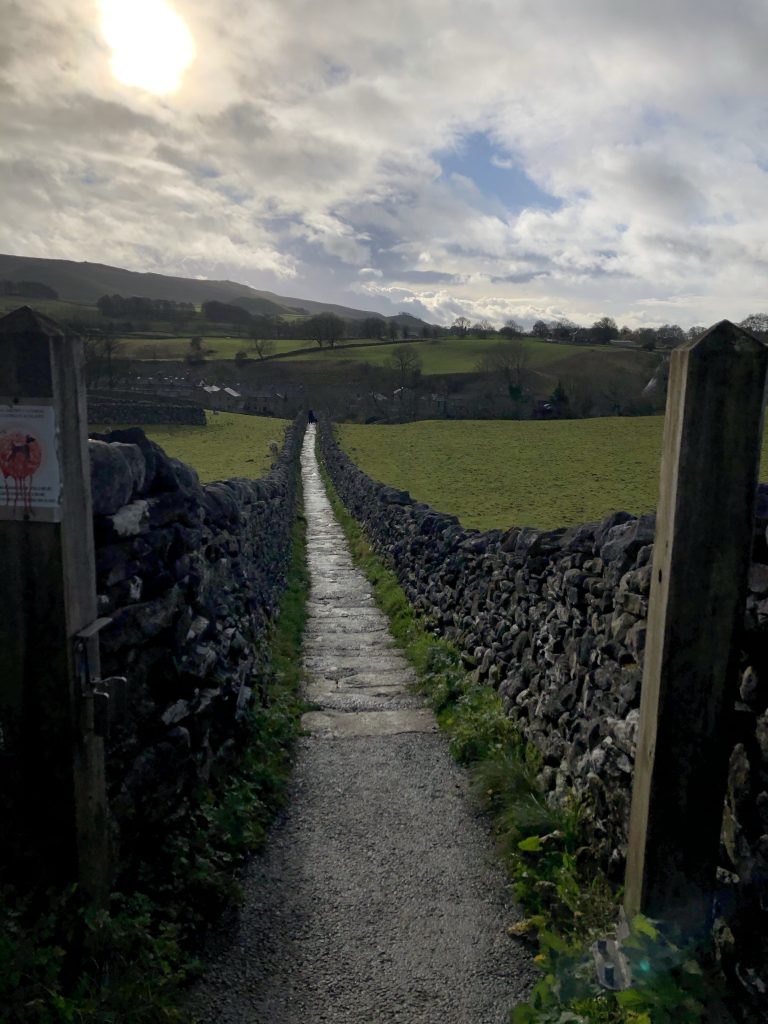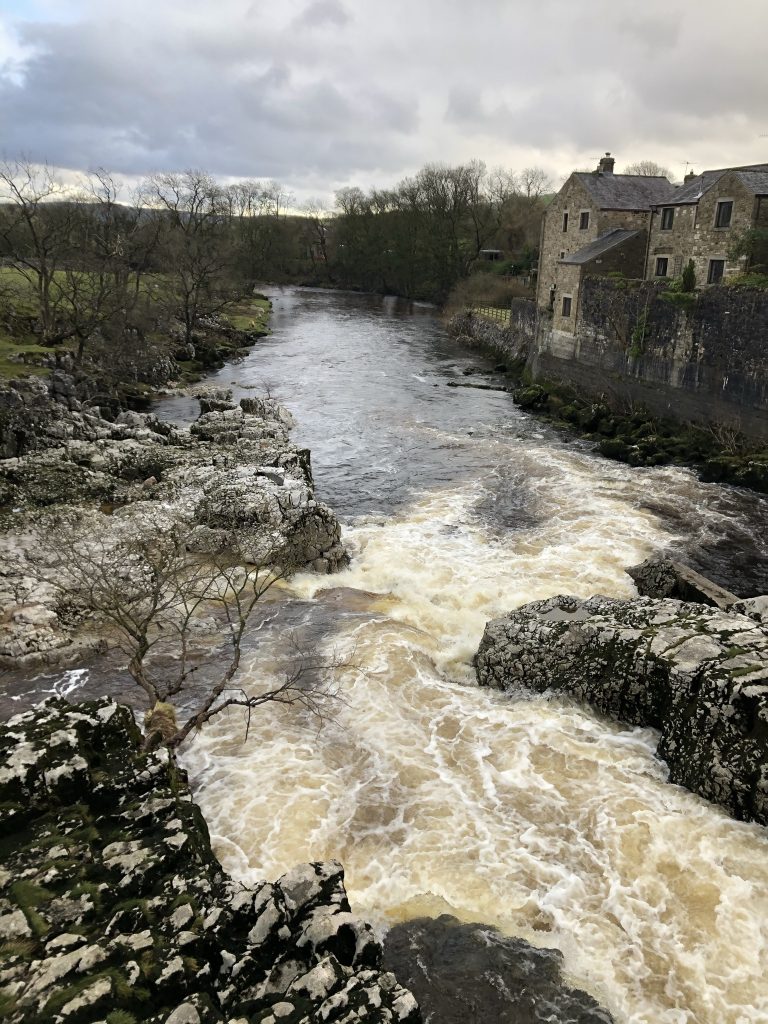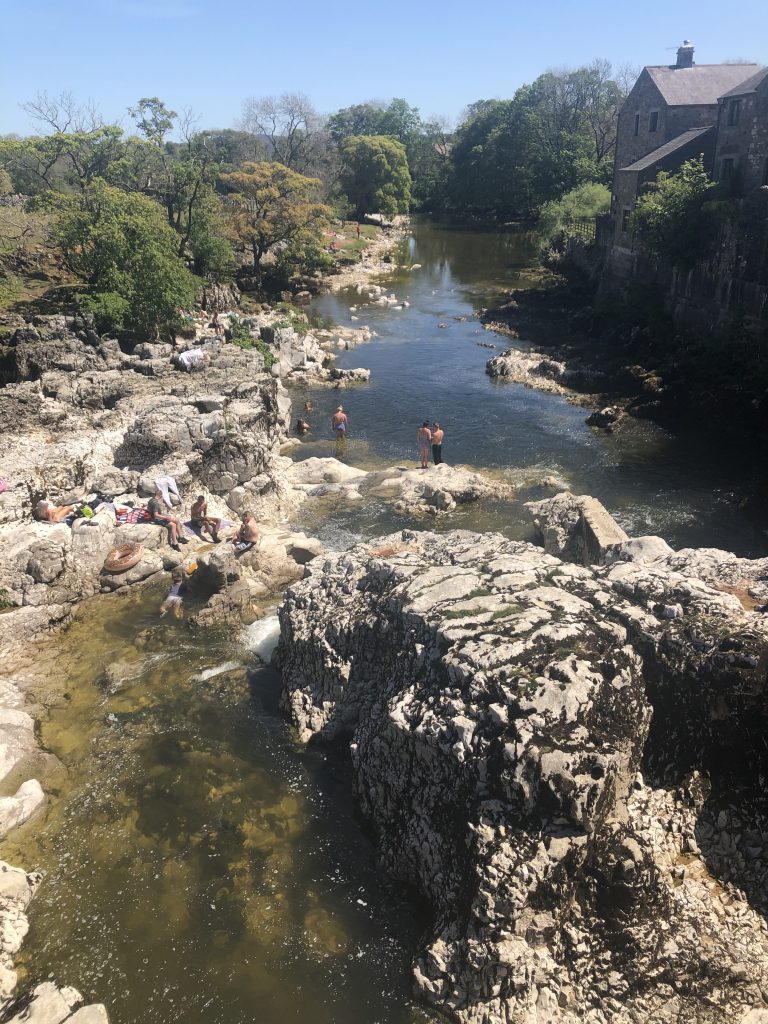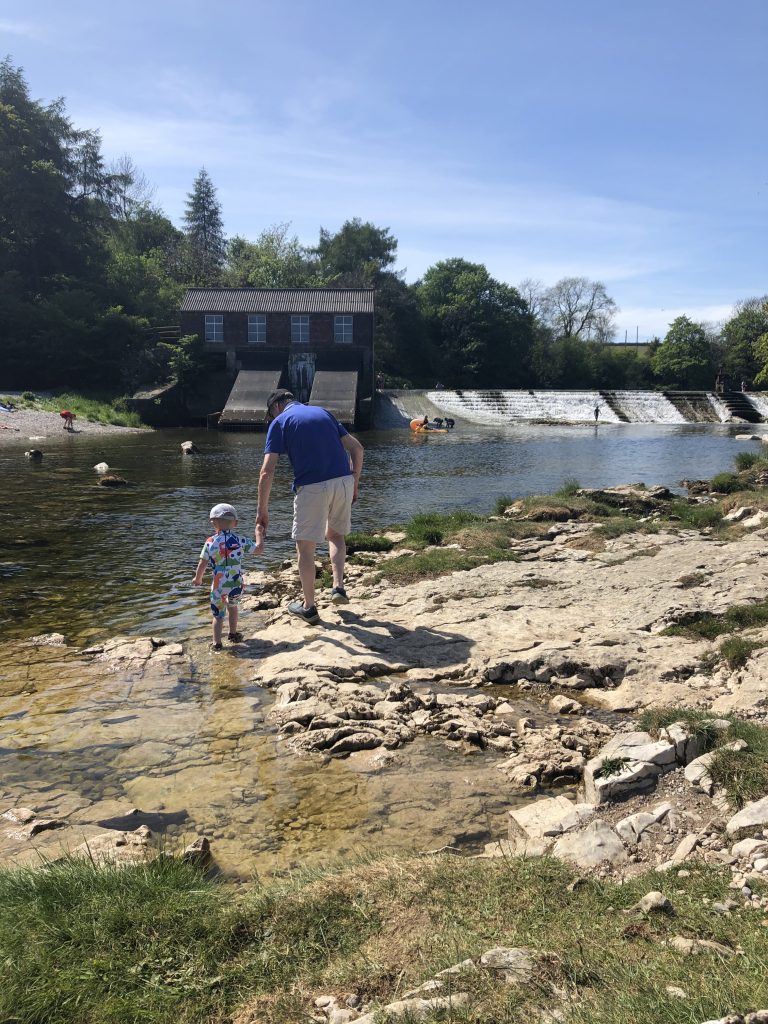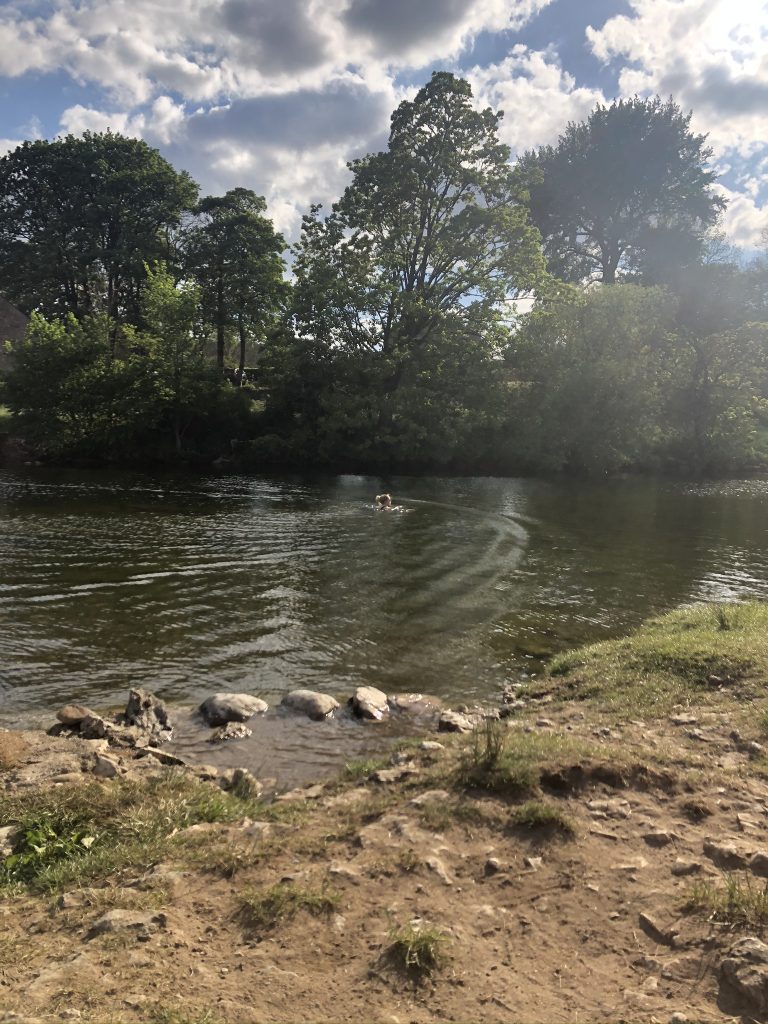 If you liked this area have you tried Bolton Abbey especially Strid Wood?
If you enjoyed reading this post then follow our adventures on Facebook, Instagram and Twitter.