Gifted experience #ad
Stump Cross Caverns on the Yorkshire Dales / Nidderdale border is a family run attraction which has been hit hard with the pandemic. They were not granted any government funding so have had to take matters in to their own hands. They set up crowd funders, firstly raffling off their own campervan and now their flat in Pateley Bridge.
As a supporter of their campaigns, myself and little man were invited up for a tour of the caves and to see the facilities on offer. Having not been since I was at primary school I was eager to visit! This was little man's first time below ground too!
What to expect
After meeting Lisa and Nick we were kitted up with our hard hats and torches and left to explore the caves. "Wow", "woah" and "look at this" were on repeat for the whole time we were down there!
The caves are well kept and it almost doesn't feel real down there. There are fairy doors to spot which is a great addition for the smaller kids. The torches that you are supplied with too gives them chance to explore independently. The routes are quite narrow in places and you need to duck down which adds to the excitement.
There were some welcome things to read which engaged little man a bit but he was pretty happy finding the fairy doors, counting the lights, jumping in the puddles and playing with the torches! I enjoyed the experience as a whole, being underground, immersed in history and seeing the fossils and stalagmites. The tour of the caves took us about 45 minutes.
Facilities
Once you exit the caves (via lots of steps) you come to the cinema room, toilets, gift shop and cafe. The cinema room you can hire for private film viewings which would be great for a group event.
There is also plenty of outdoor space with seating, a beautifully mural painted sunroom which you can book out and some things for the kids. There is a sandpit with dinosaur bones to find and also a dragon sculpture. Little man loved this outdoor space and we can't wait to return when it is fully open to experience it all. I have heard great reviews about the food in the cafe so will be bringing the extended family up for a meal!
Thank you Lisa for inviting us up to Stump Cross Caverns. We had a great time exploring the caves and can't wait to return when they reopen in May.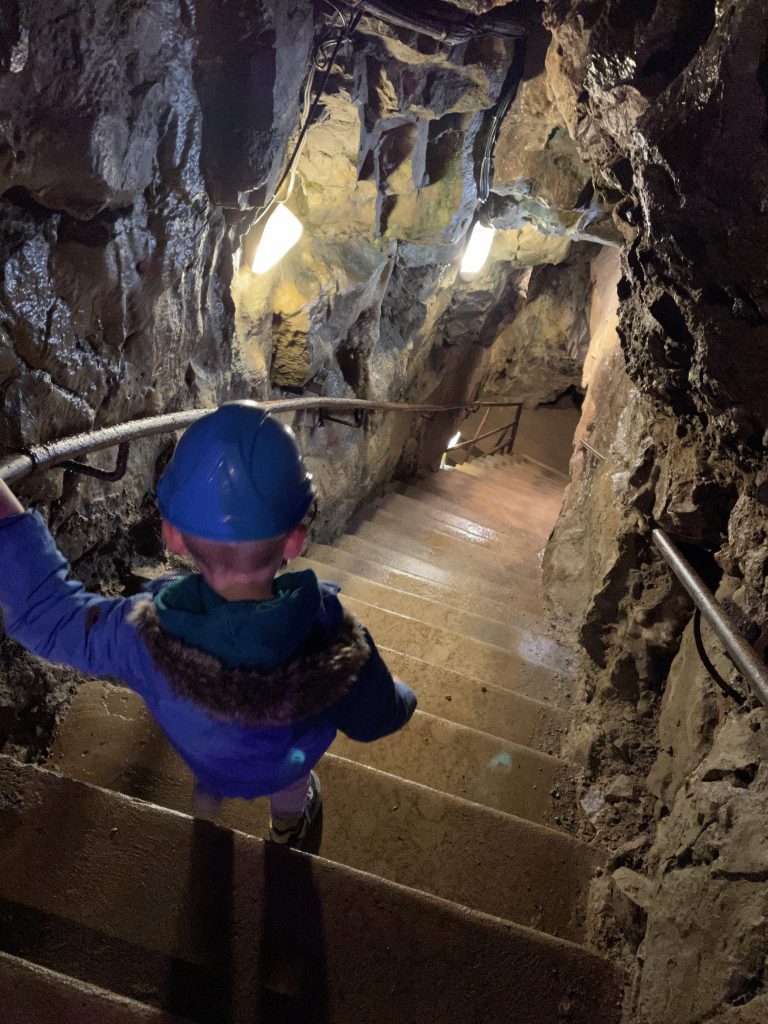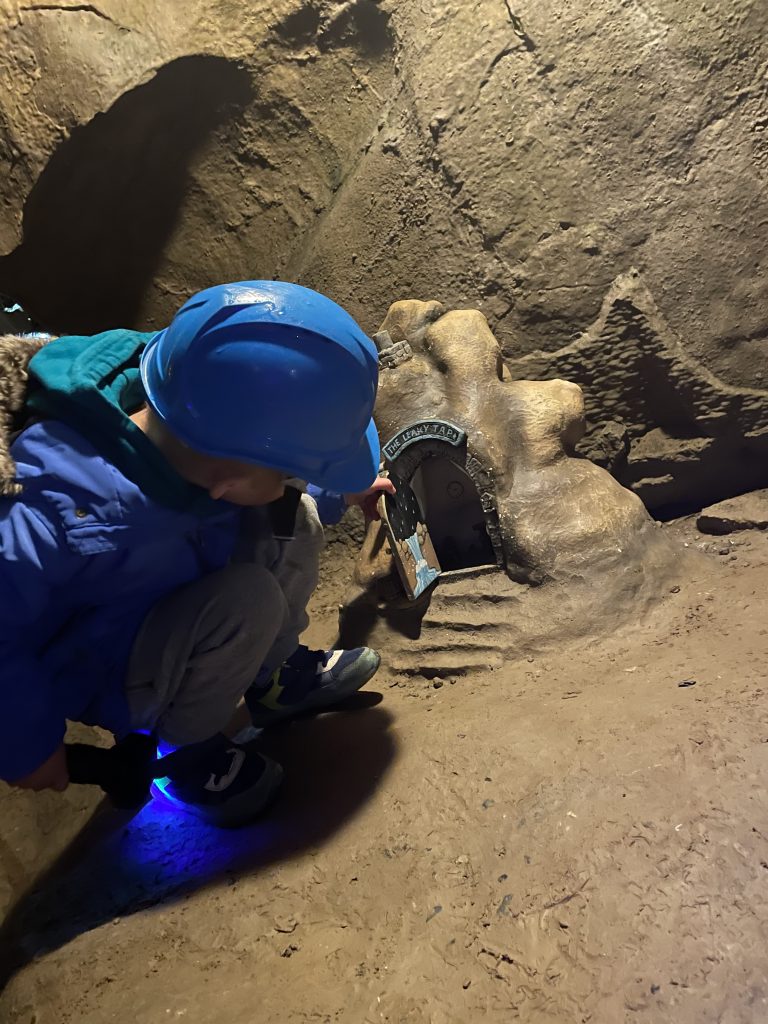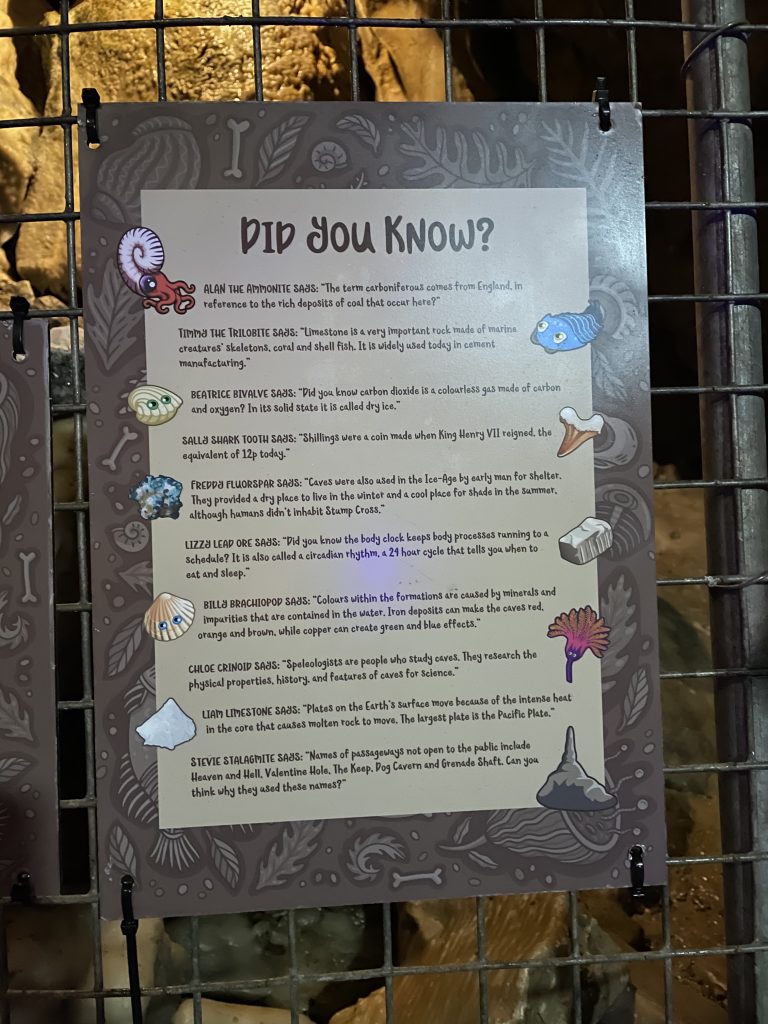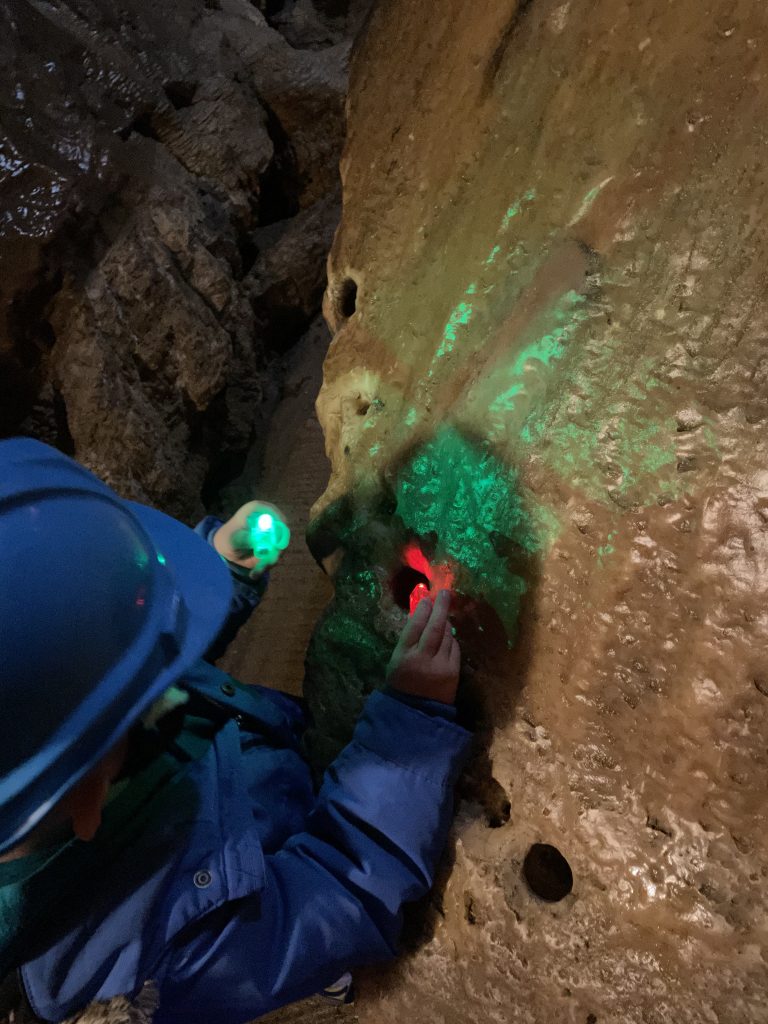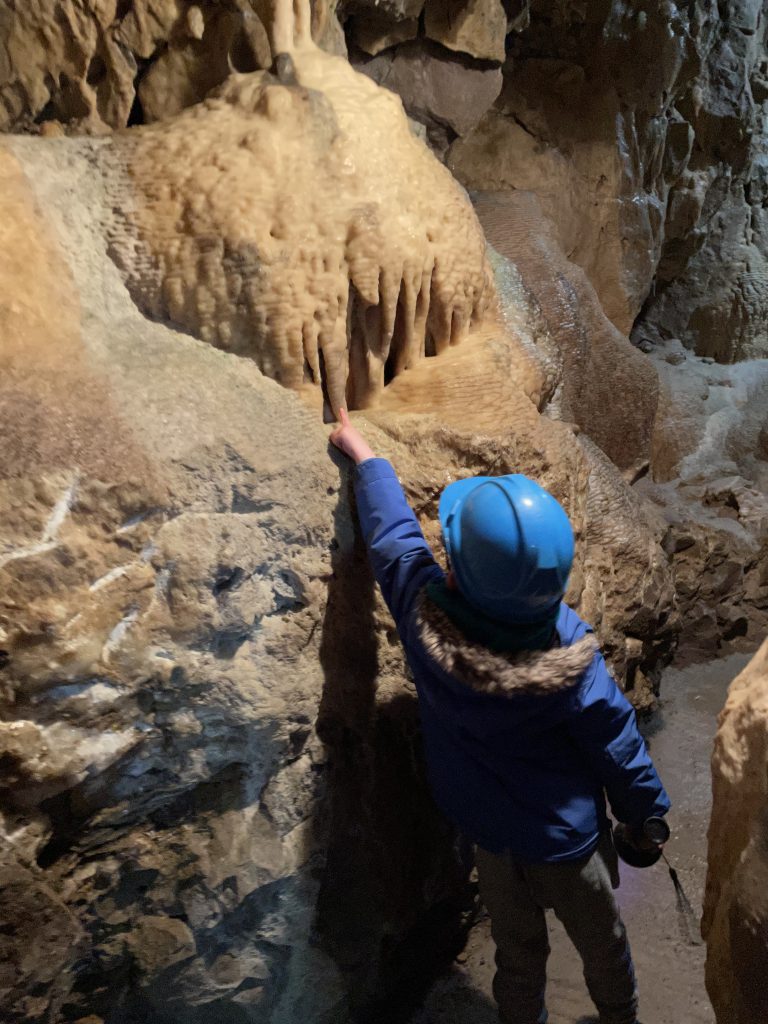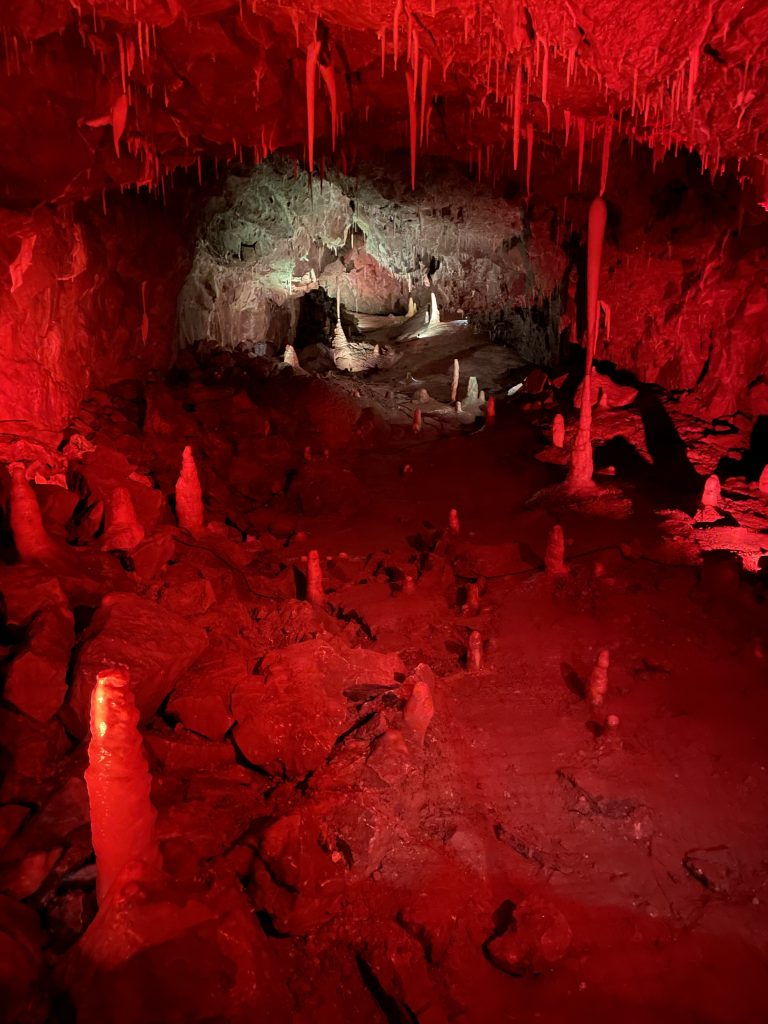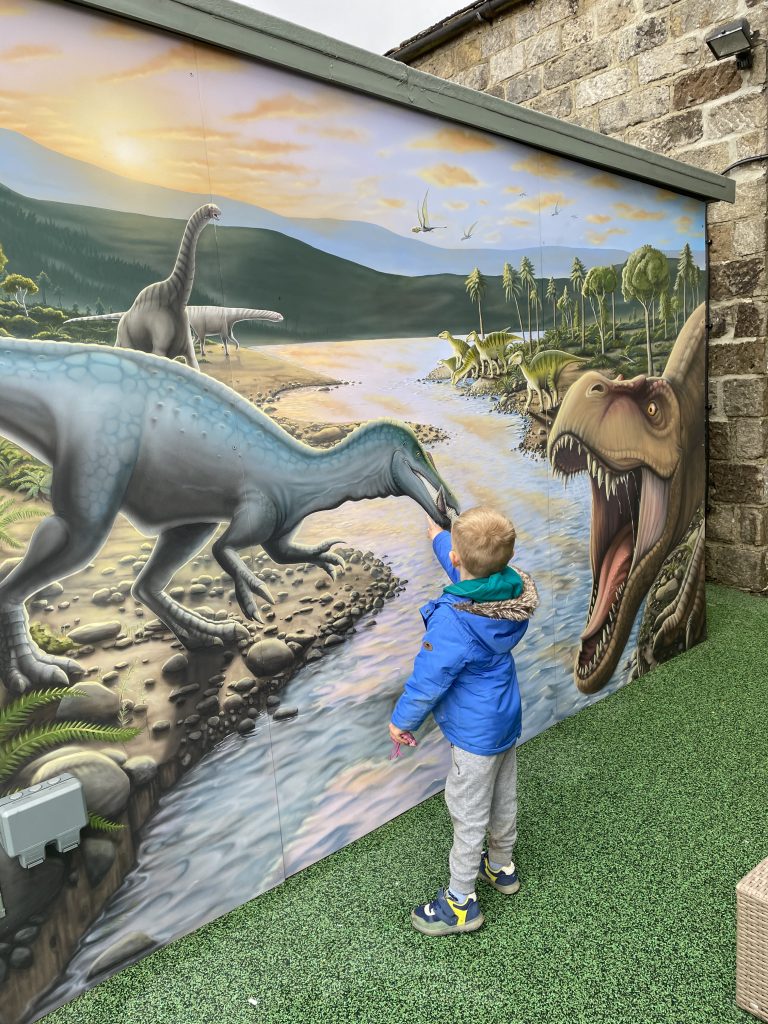 We were given free entry to the caves but as always my reviews are 100% honest. I wouldn't recommend anywhere that doesn't get the little man's seal of approval. #ad #gifted
If you are in the area why not try the walk at Thruscross Reservoir or Grimwith Reservoir.
If you enjoyed reading this post then leave me a comment or follow our adventures on Facebook, Instagram and Twitter.