Location: Village car park, BD23 6EX
Distance: 1km
This walk is really short so perfect for little legs. It's probably more of an explore than a walk.
Parking in the Village car park head out past the shop to the hole in the wall. This will lead you down steps to the footbridge over the river. From there you can basically wander about and explore to your hearts content.
Pram friendly route
If you are looking for a pram friendly route then turn left instead of going through the hole in the wall. Turn right down the road towards the church. Take the black metal gate on your right and it will cut across the grass to join the main path.
The Priory ruins are great for exploring; rocks to climb, stories to be told, hide and seek to be played and it makes a great backdrop for photos! Take a peek inside the Church too and prepare to be wowed.
Crossing the footbridge to the sandy beach, a perfect place to set up camp on a summer's day. There are a couple of a pebbly beaches which are ideal spots for throwing stones in. There is also a well placed ice cream van here!
No trip to this part of Bolton Abbey would be complete without attempting to cross the stepping stones. I've learnt the hard way so now I prefer to watch (and laugh!).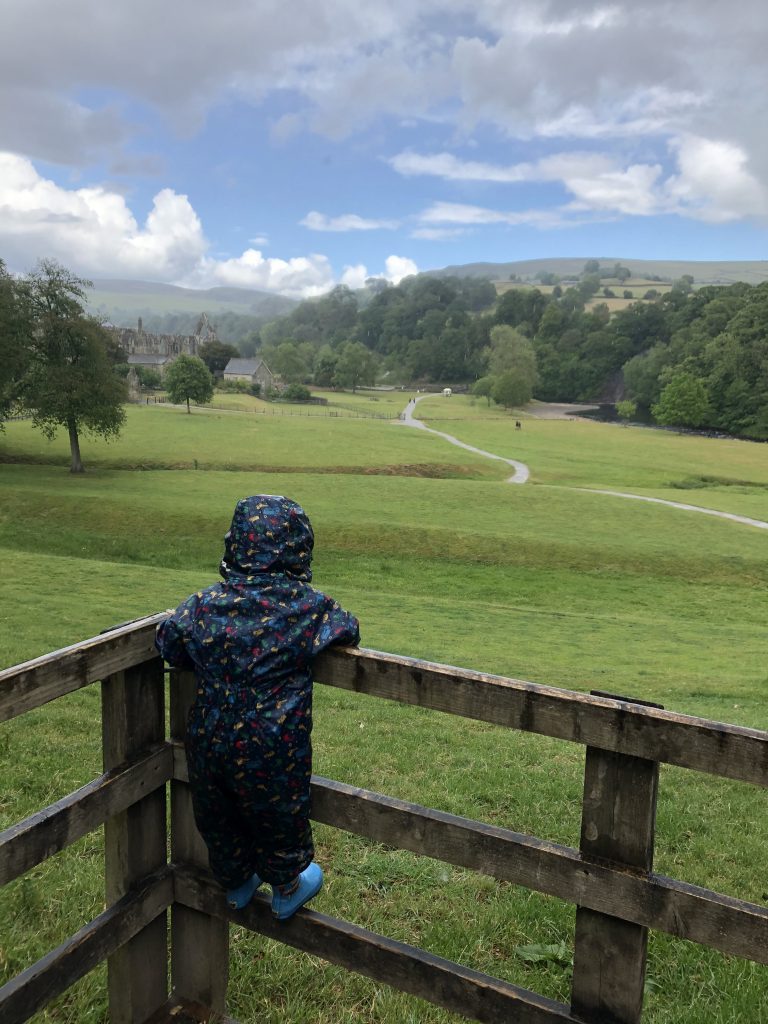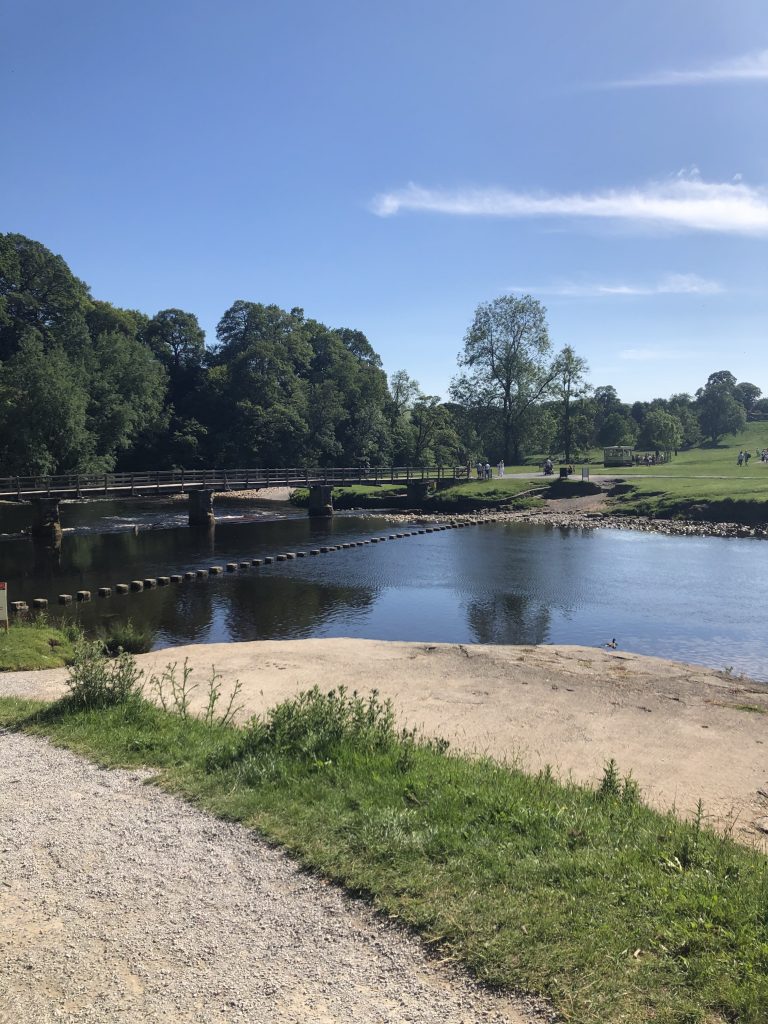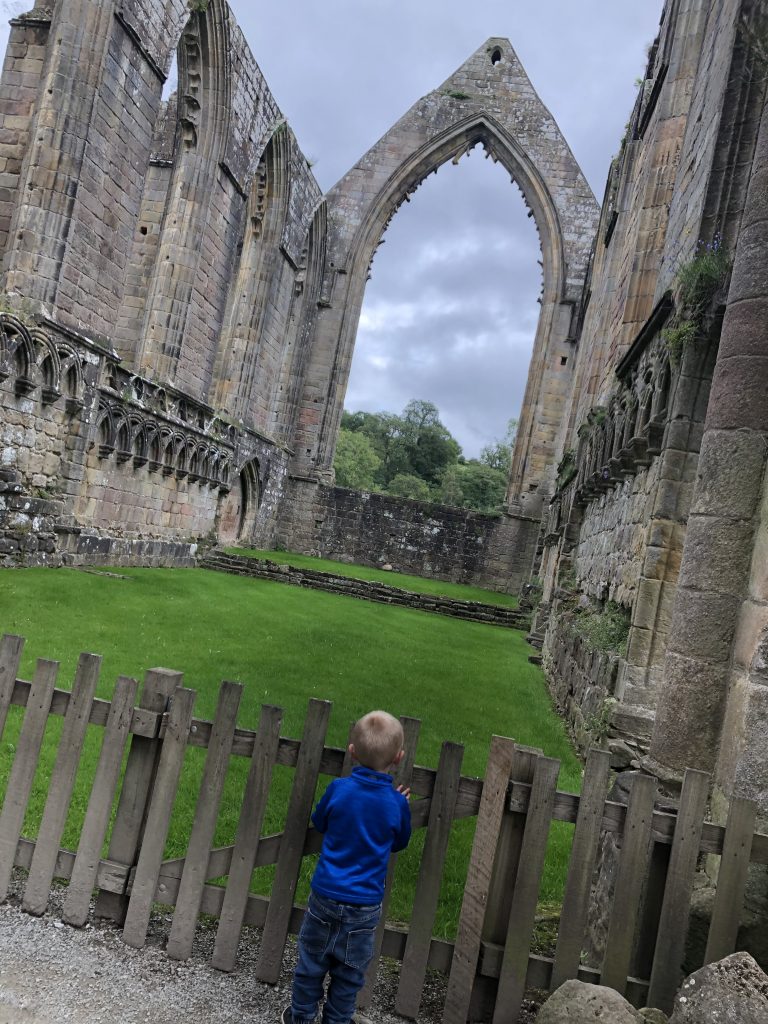 You can extend the walk from here to the Cavendish (via the Welly Walk) or the Valley of Desolation but these are not pram friendly.
For other pram friendly routes try Swinsty Reservoir, Skipton Woods or Linton Falls.
If you enjoyed reading this post then follow our adventures on Facebook, Instagram and Twitter.