Location: Road parking on Shortbank Road, BD23 2TX
Distance: 4.5km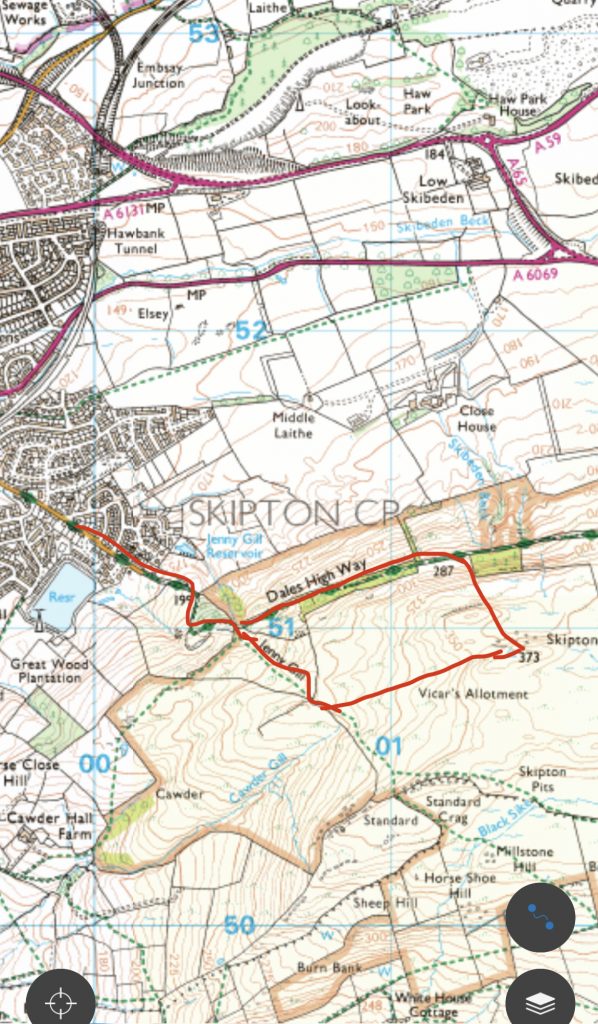 A local one for us this week was up onto the moors above Skipton. We did a circular to bag a trig point and it was worth the climb.
The route follows the Dales High Way from the top of Shortbank Road. The path winds its way up on to the old Roman Road with various amazing viewpoints along the way.
The Roman Road runs all the way across the moors to Addingham so you can make this walk as long or as short as you like. We however chose to veer off right through a gate leading up a steep bank towards the trig point. There are a couple of these steep banks to climb but the views on the way are dreamy!
The top of the moor you are greeted by a trig point, and lots of cairns! There are a few dotted along the ridge looking out in every direction. We headed to the end of the ridge however and this one looked right down the Aire Valley. It was very very cold up there so Little Man decided we should head down before having snacks and I was not arguing!
We bounded down the path following it all the way to a stile making sure we kept well away from the cows. The path then leads down the field and over another stile to join the route in the trees which was the way we came up.
An adventure which packs such a lot in to this length of walk.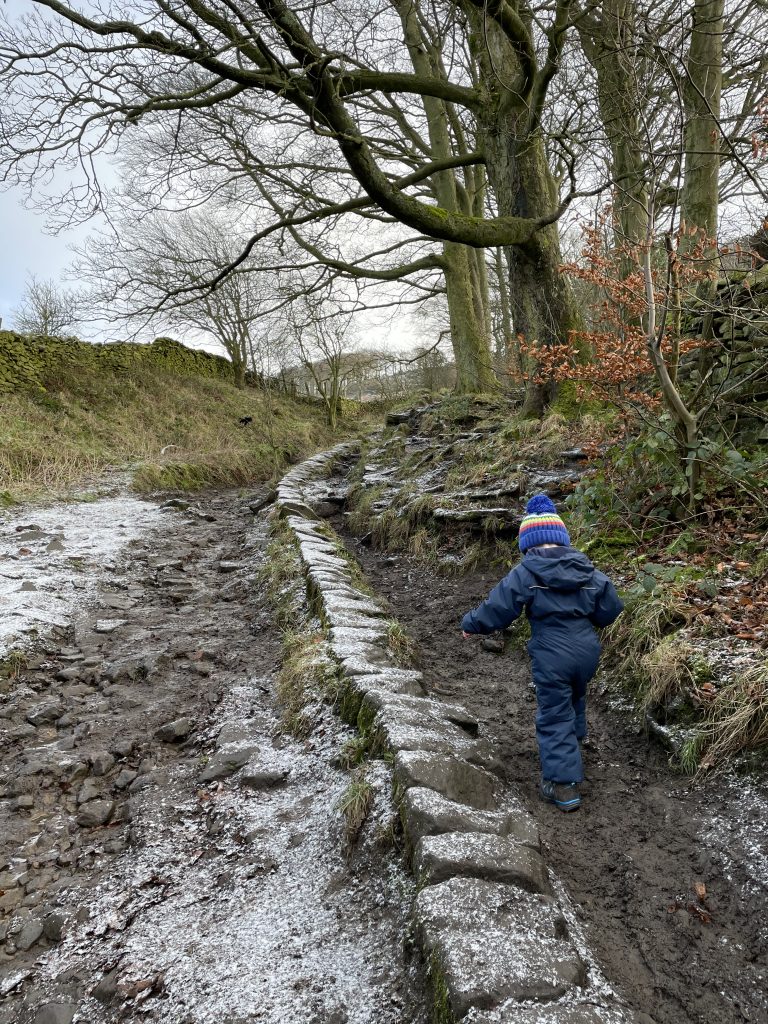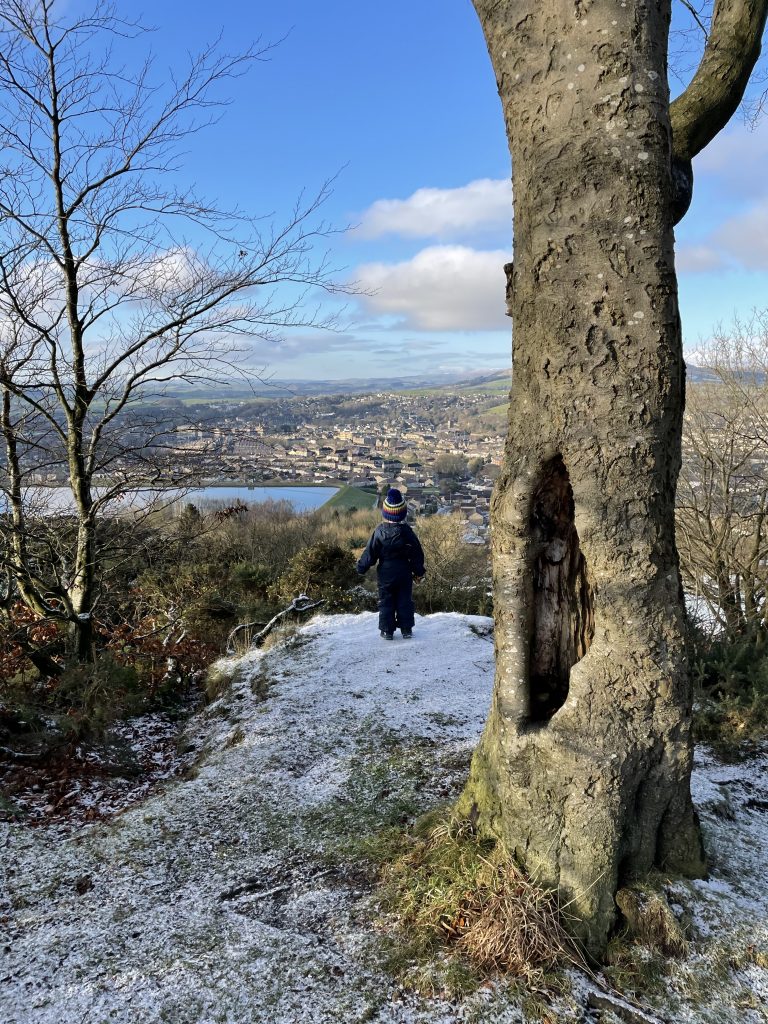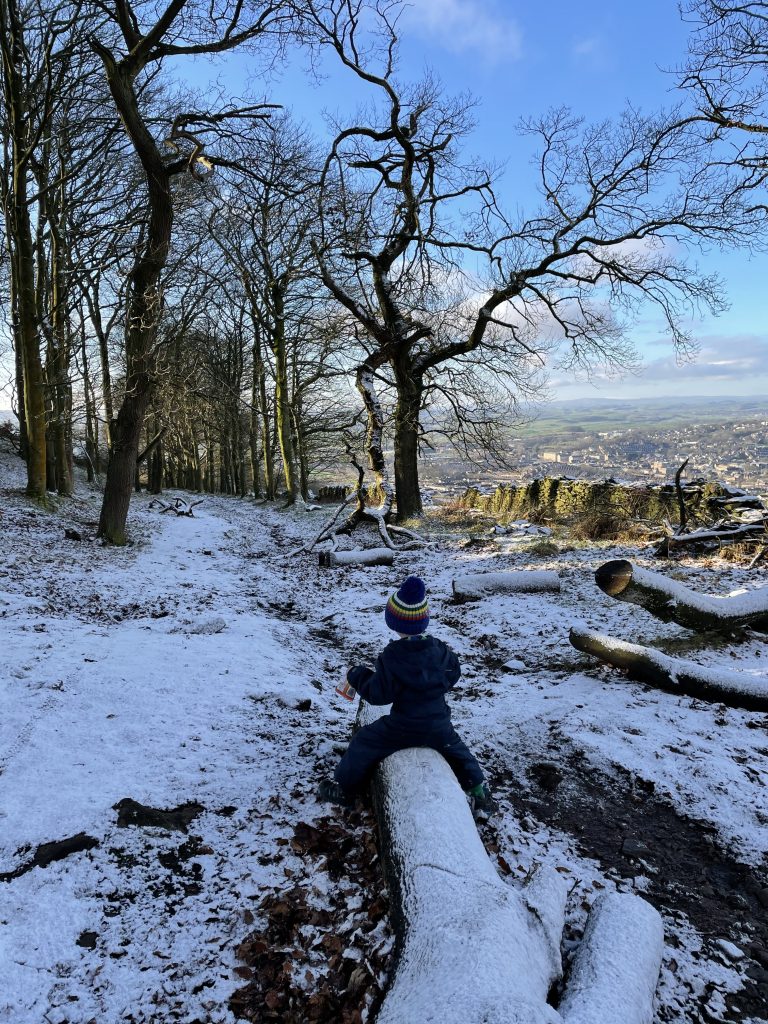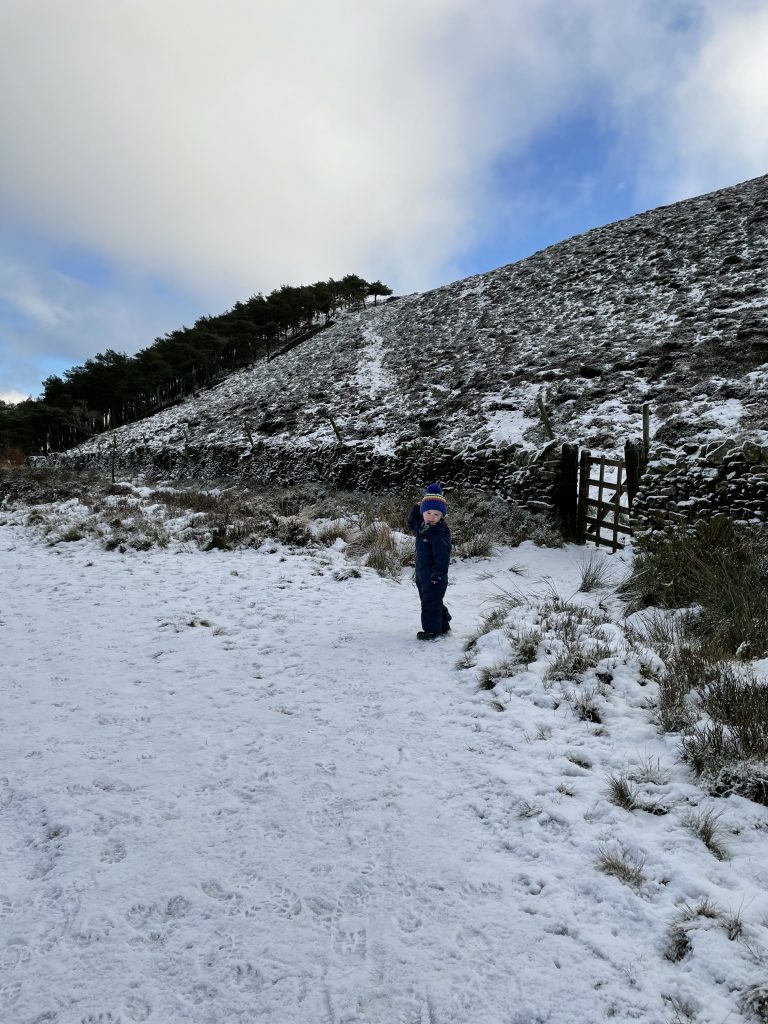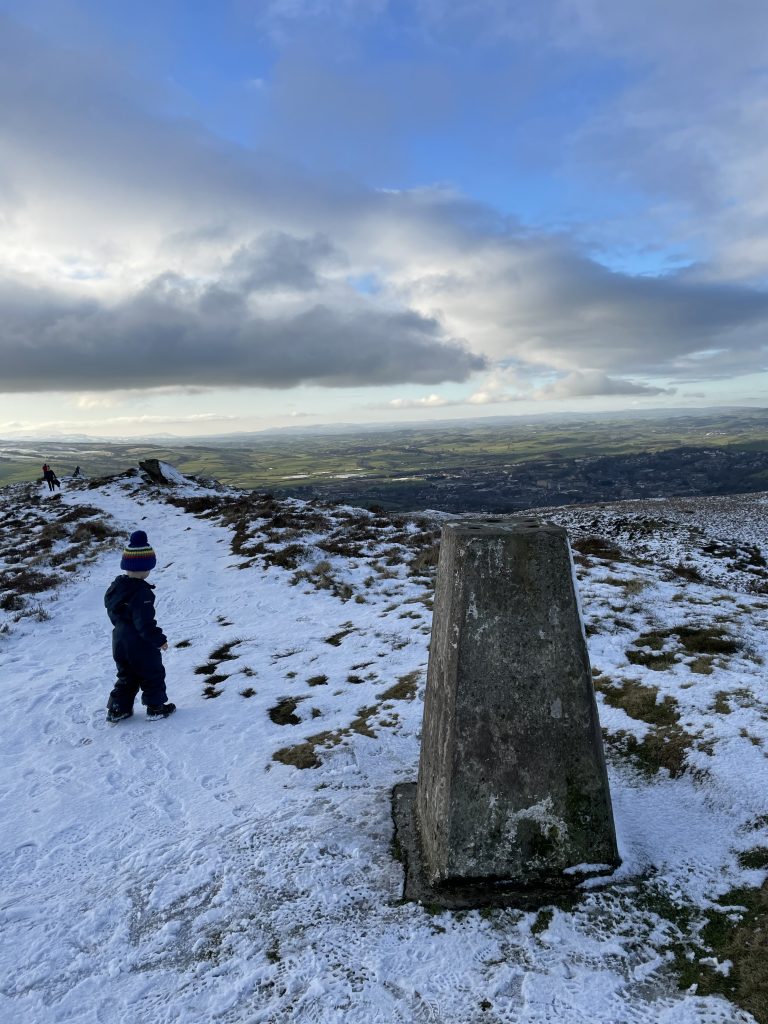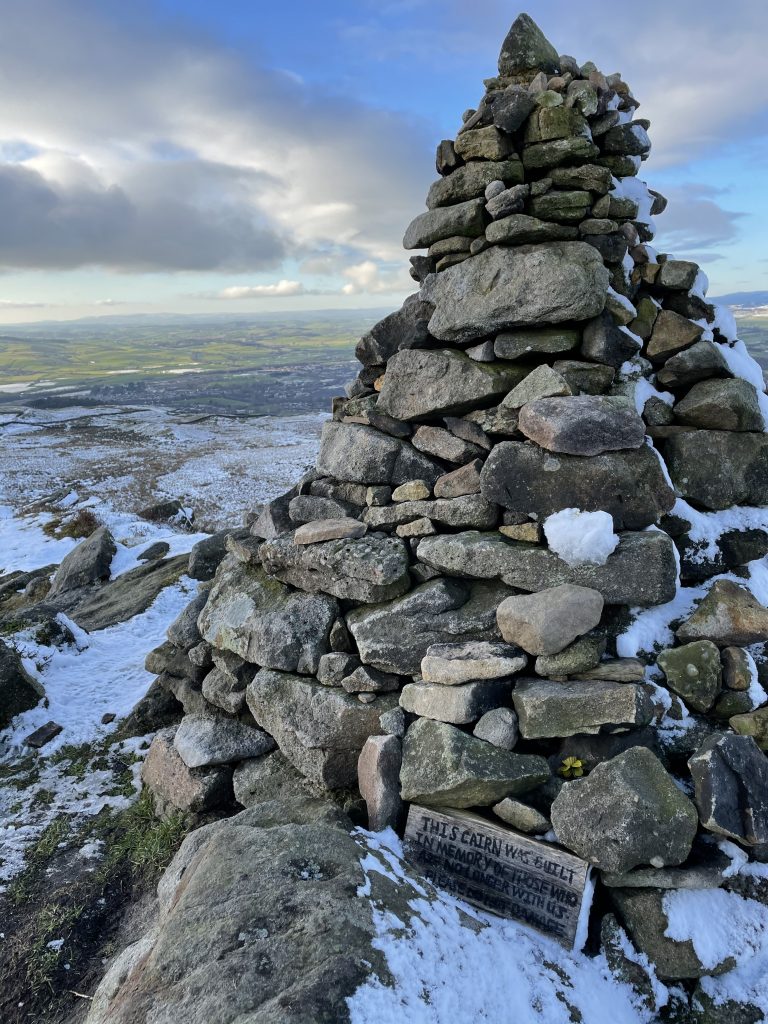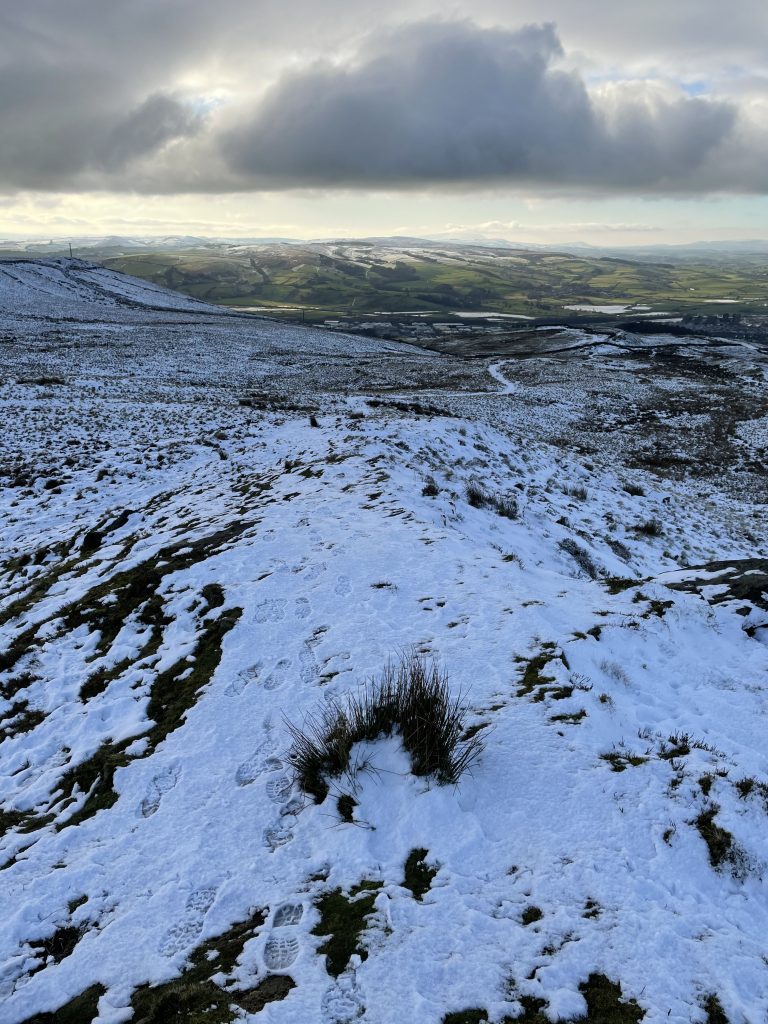 From the top of the moor you can see across to Crookrise Crag, Embsay and down the valley to Beamsley Beacon, check out these hill climb walks too.
If you enjoyed reading this post then follow our adventures on Facebook, Instagram and Twitter.