Well I did it! My trig point challenge was a lot tougher than I thought but I did it! I hope I don't see another trig point for a while! My trig point challenge was to bag a trig every day in May in aid of National Walking Month. This was a personal challenge for myself. I tend to set myself these challenges as a good way of motivating myself and focusing on my fitness.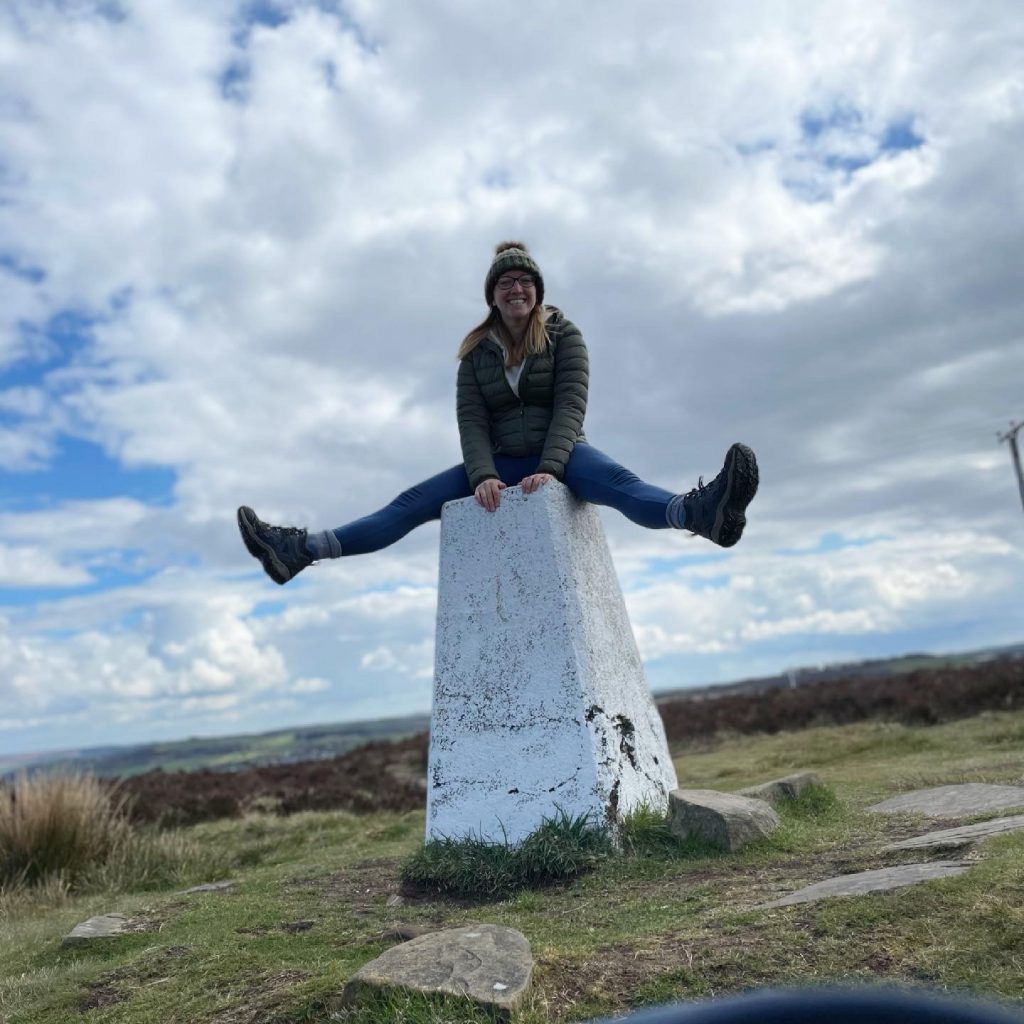 Could you do the trig point challenge?!
A trig point a day doesn't sound like a hard challenge does it… most of them can be done within an hour or so. Factor in, well life; work, looking after a child, a husband, doing the normal day to day stuff as well as meeting up with friends, throw in a weekend away… and well you get it. It becomes a bit harder. Then also add in the fact that we have had the wettest May on record. Plus to make it a little harder I decided that as I was doing so well at bagging different trigs I didn't want to repeat any. So finding new ones got increasingly hard as the month went on. Even though there are plenty locally there certainly aren't 31!
The trigs that I bagged were mainly within 45 minutes of home unless I could shoehorn one into a day out elsewhere. Every evening was taken up by searching OS maps, the weather forecast, my work diary and sussing out which one I could get easily. It really was a mammoth task!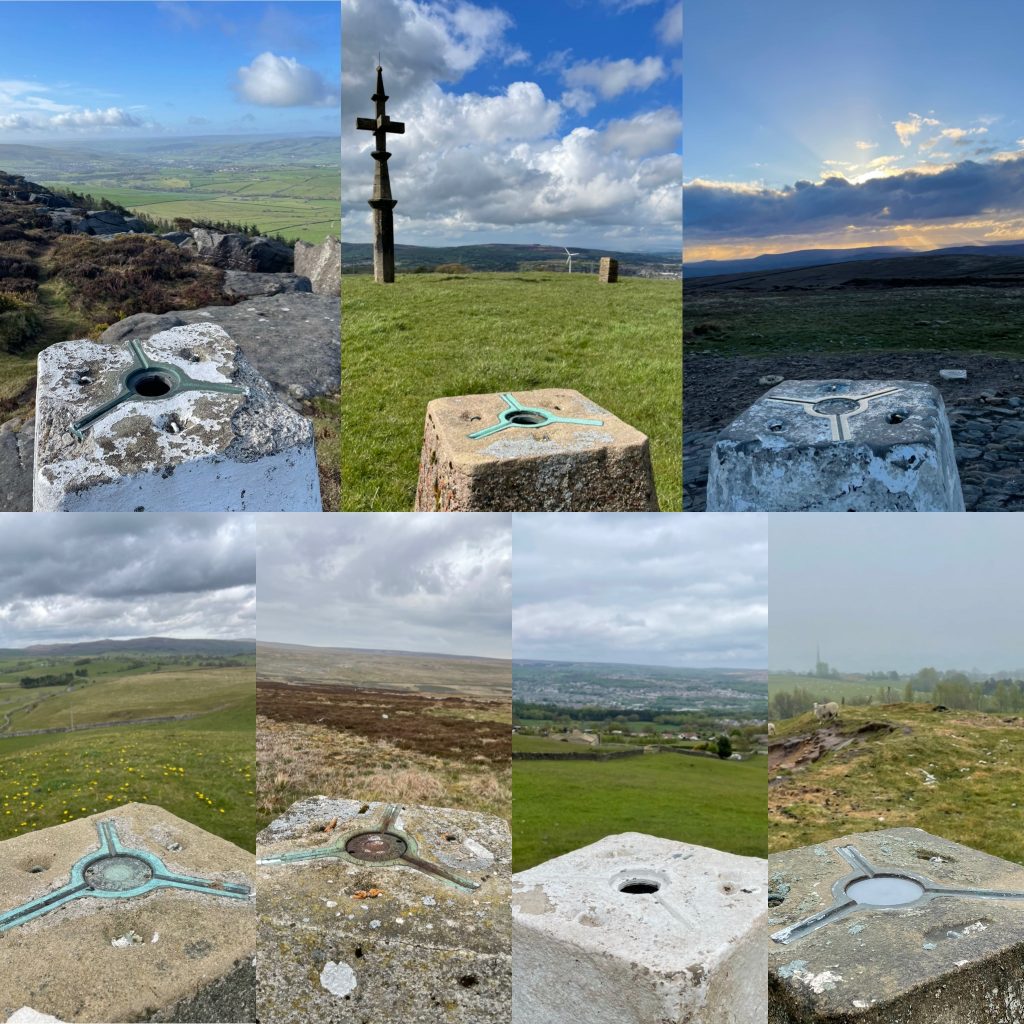 Trig point locations
Here is the list of the trigs in the order that I bagged them! There were even a few days where I managed a double whammy!
Haw Pike Hill, near Chelker Reservoir
Pinhaw Beacon, Elslack Moor
Halton Heights, Barden Moor
Balderstone (double whammy)
Sawley (double whammy)
Sharphaw, Skipton
Penistone Hill, Haworth
Dob Park, Otley
Bell Busk, near Conistone Cold
Pendle Hill
Crookrise, Embsay
Walton Memorial, Colne
Yarnbury, Grassington
Wilsden
Attermire Scar, Settle
Vicars Allotment, Skipton Moor
Thornton
Weets Hill, Barnoldswick
Langbar, Ilkley
Clapham
Hallin Fell, Lake District
Hunters rocks, Stainburn Forest
Simons Seat, Howgill
Gisburn
Weets Top, Malham
Askwith Moor, Otley
Brimham Rocks, Nidderdale
Baildon (double whammy)
Baildon moor (double whammy)
Stainburn Forest Moor
Horsforth (double whammy)
Rawdon Billing (double whammy)
Acquiring life skills
Little Man and I did lots together. He was a trooper! One of the greatest lessons learnt he learnt was how to take a photo! I realised quite quickly that 10 seconds self timer was not quite long enough so he became my official photographer. We did have some disastrous ones in the beginning but he soon got the hang of it.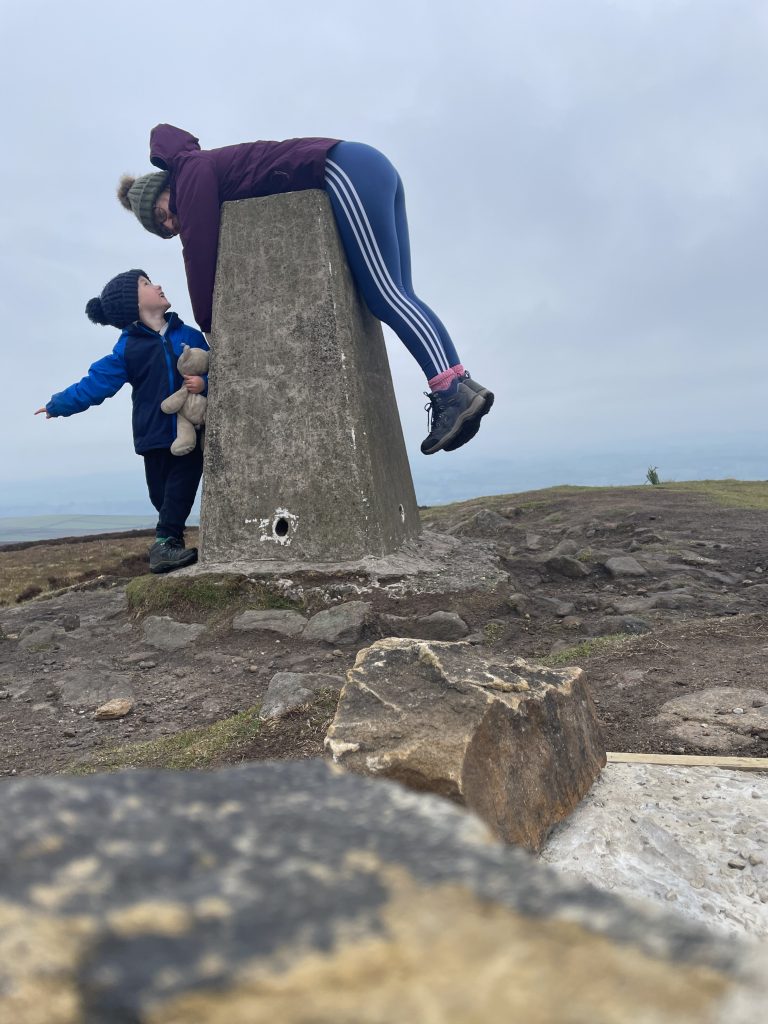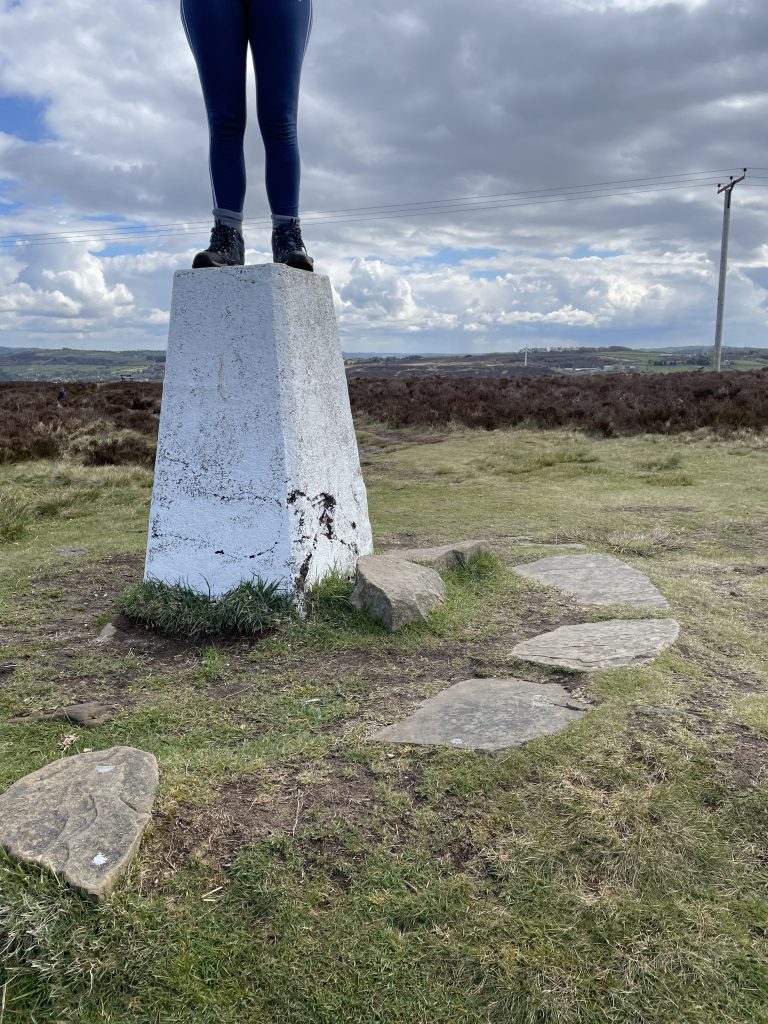 I also attempted some trig point poses. Again there were quite a few disastrous ones in the beginning but towards the end I'd got the nack of it (I think!).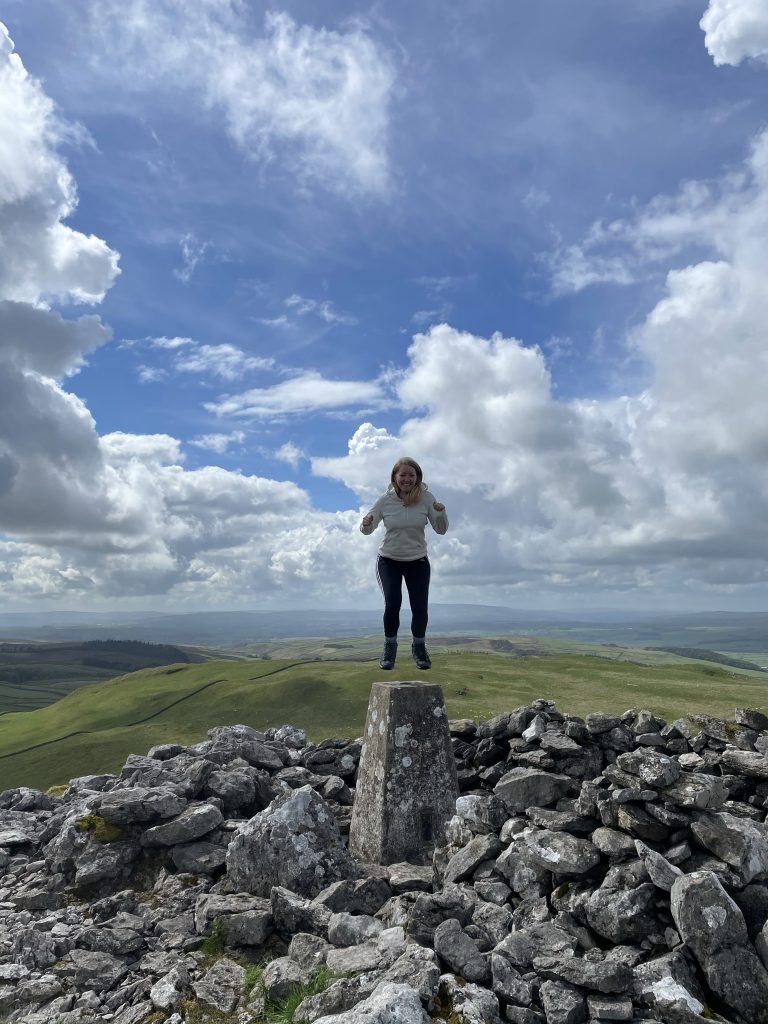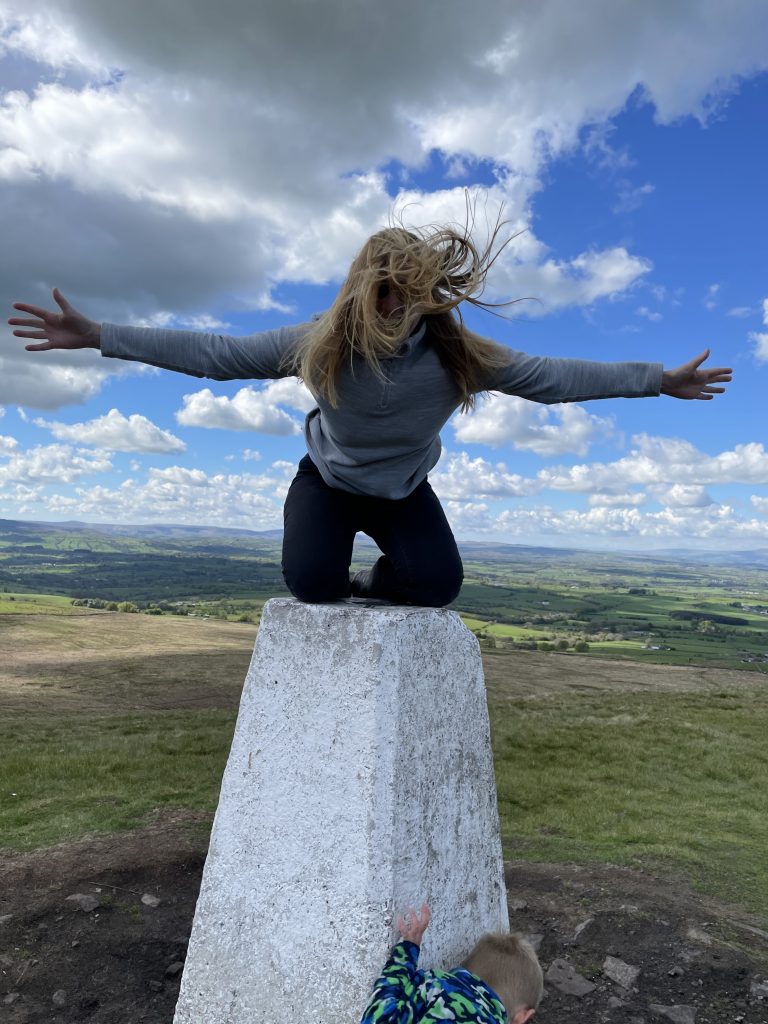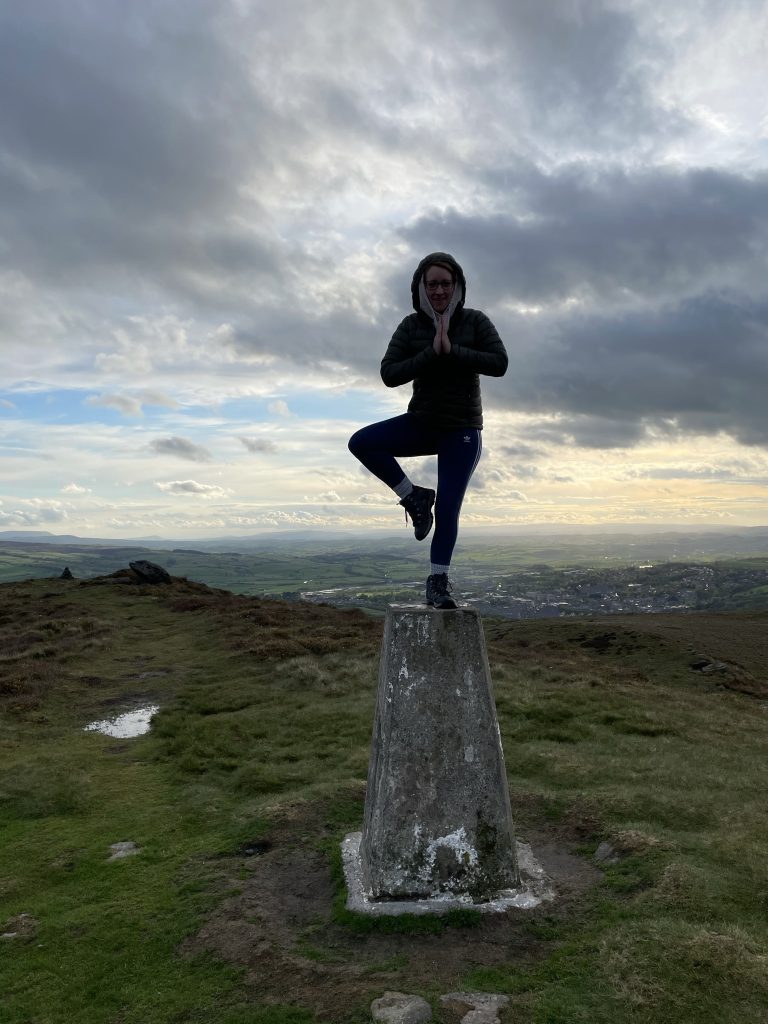 My favourite trig was Simons Seat and Hallin Fell. There were quite a few that I wasn't as impressed with but these were usually because they had rubbish views, were in a field full of sheep or next to a huge mast. Overall though there were some really picturesque locations.
Have I inspired you to check out some of you local trig points?! There really is nothing better than that feeling of climbing up a hill and being rewarded with the sight of a trig. The ultimate prize!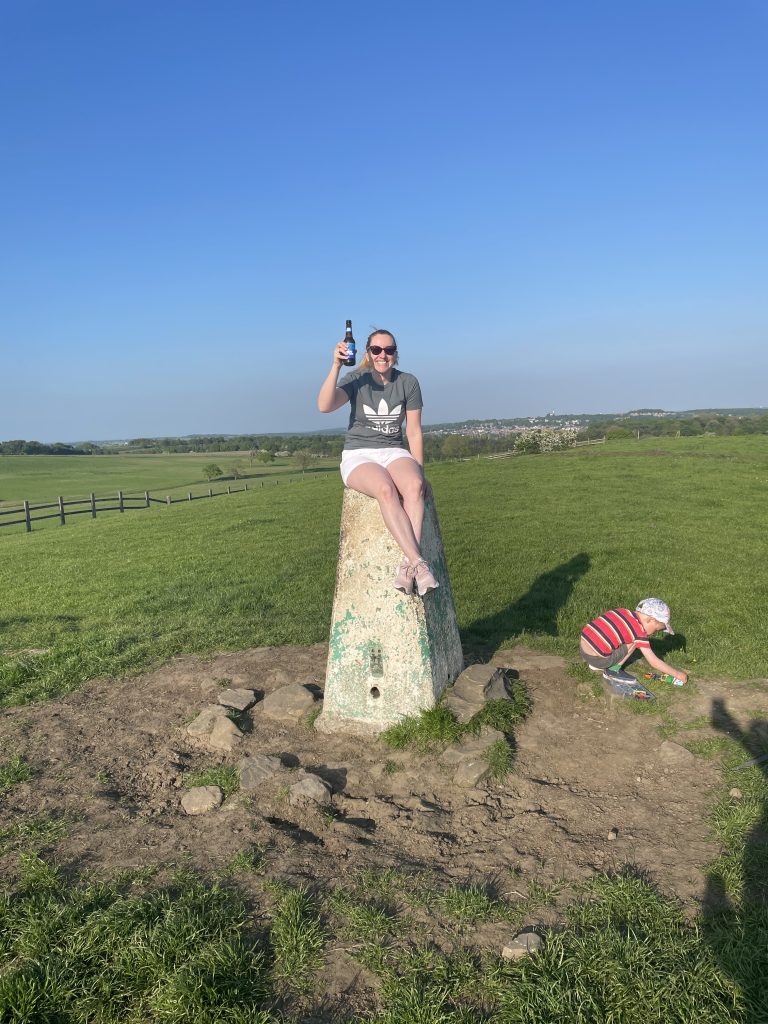 If you enjoyed reading this post then leave me a comment or follow our adventures on Facebook, Instagram and Twitter.