Location: The Bull, Broughton, BD23 3AE
distance: Short route 3.5km, full route 6.5km
Broughton Hall Estate on the outskirts of Skipton is a great place to explore. There are two walks detailed here, a longer and a shorter route. The longer loop does a full loop of the Estate whereas the shorter one misses out the country lanes and focuses the attention on the more exciting elements of the walk!
For both variations start at the car park at The Bull (pub). Follow the track up through Broughton Hall Estate guided by the signs for the Landrover Experience. You continue under an old railway bridge up on to the top of the hill. This is where the stone circle is located. These stones have been placed by the Tempest family who run the Estate to represent all the generations. The views from here are incredible even though it's not that high up. You can make out all the hills around Skipton which is pretty special.
The route continues past the stone circle and enters the wood which is where the Landrover Experience is. This is a cool wood to explore with lots of bumps and hills. Following the track it brings you onto the disused railway line.
This is where the walks differ.
For the shorter walk…
Turn right and follow the disused railway line back to the bridge you went under. The you can follow the track back to the car park.
For the longer route…
Turn left and just follow the line all the way to the road. Turning right onto the road it goes through Broughton village past the church. Once back at the Estate grounds you follow the internal roads admiring all the buildings and weave your way down to the main hall. The route back to the start is by taking the road behind the Hall across to the track to the car park.
The longer route can be found here.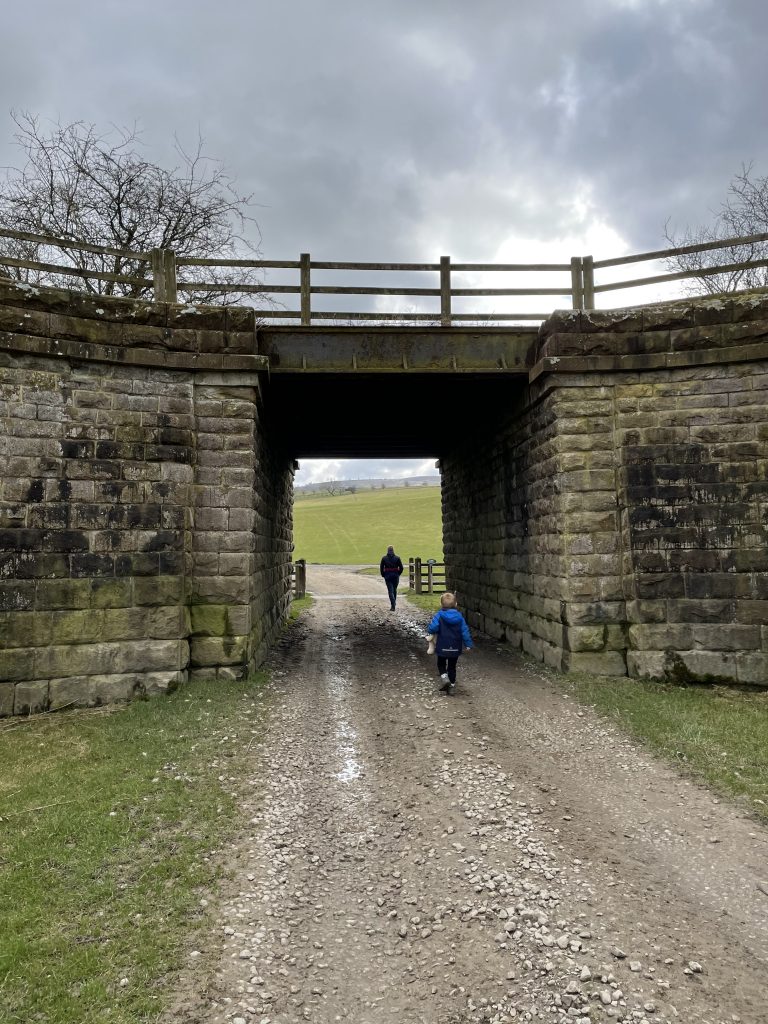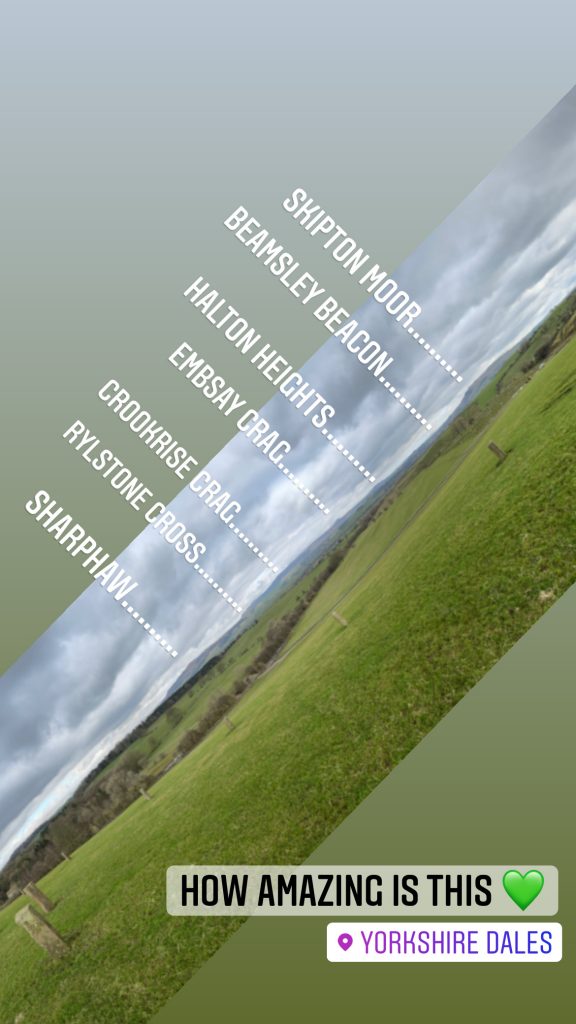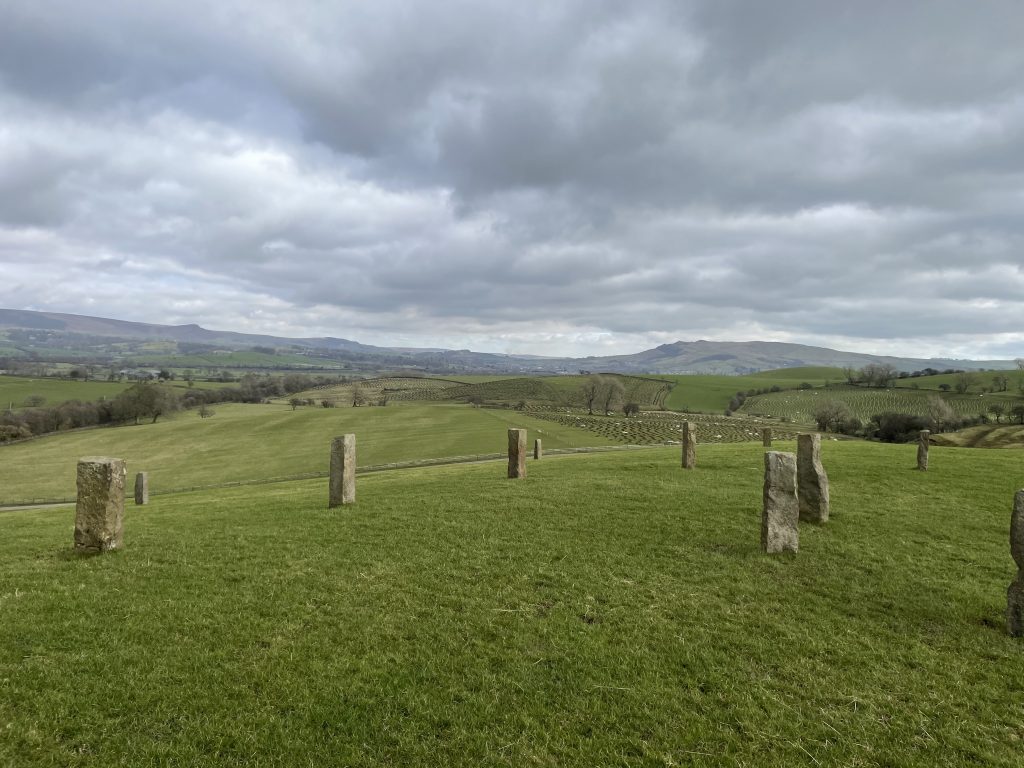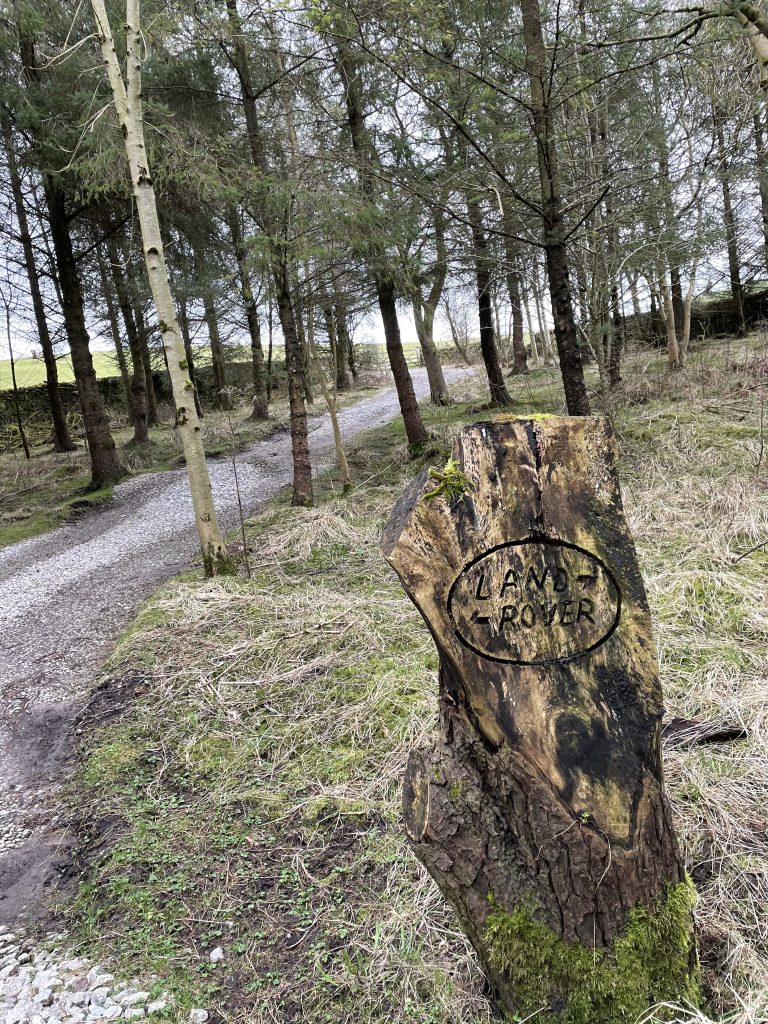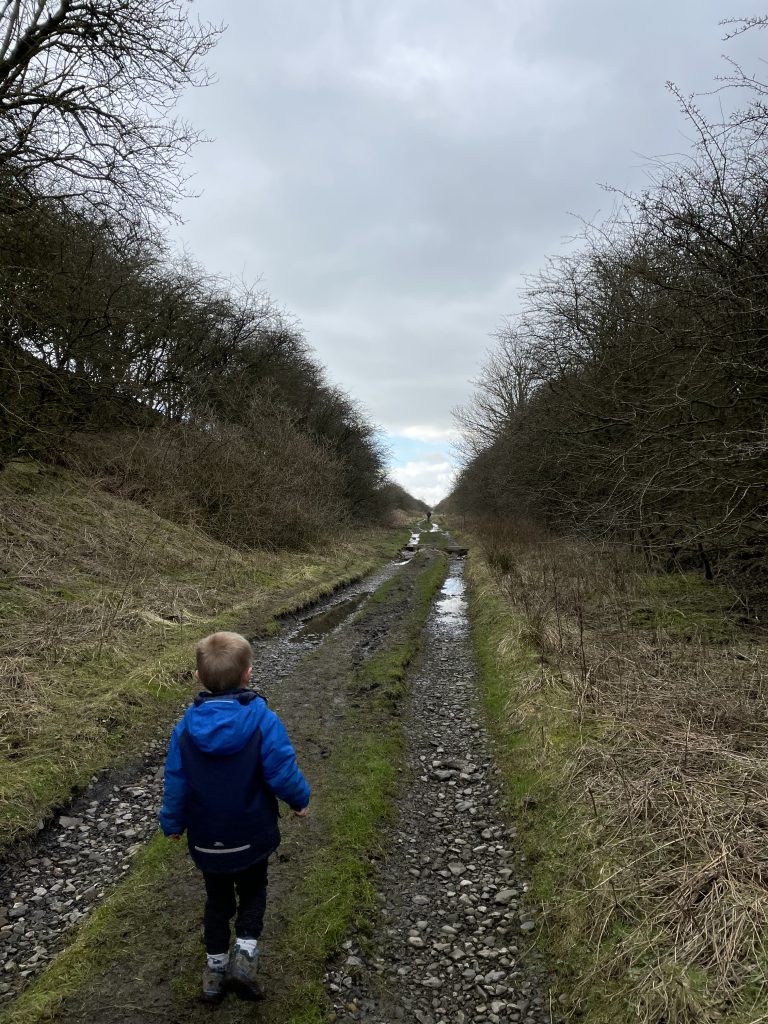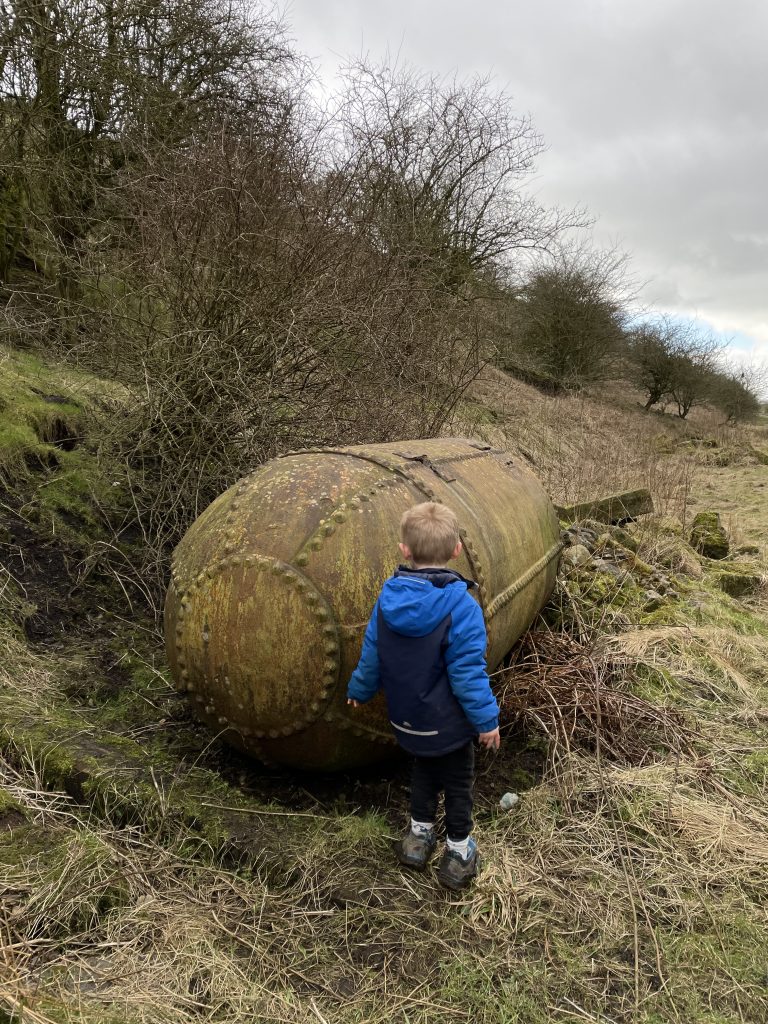 Why not try one of the walks that you can see in the photo! Sharphaw, Rylstone Cross, Crookrise Crag, Embsay Crag, Beamsley Beacon or Skipton Moor.
If you enjoyed reading this post then follow our adventures on Facebook, Instagram and Twitter.