Location: Main car park, BD23 4DA
Distance: 2 miles
Link to route here (red line walk).
Janet's Foss is the waterfall in Malham which is home to Janet, the Queen of the Fairies. The waterfall is only a short walk from the village (2 miles there and back) or can be combined with Gordale Scar and the Cove for a more spectacular walk.
Heading from the main car park you cross the small bridge behind the Black Smiths and then turn right and follow the footpath alongside the beck all the way round to the waterfall. This route takes you through meadows alongside the beck. The path then heads up through the woods before emerging at the foot of the waterfall. It's a fab place for a dip too in the summer.
If you climb the steps to the left of the waterfall it will bring you out on to the road and the 'butty van layby'. From here you can either head to Gordale Scar or up and over the moor to the Cove. You could also follow the road back to the village from here if you didn't want to retrace your steps. This would be the pram friendly option for this walk also.
The waterfall is wonderful and you cannot visit Malham without stopping by. If you are brave enough you could attempt to climb the rocks around the waterfall but we prefer to sit and watch the attempts!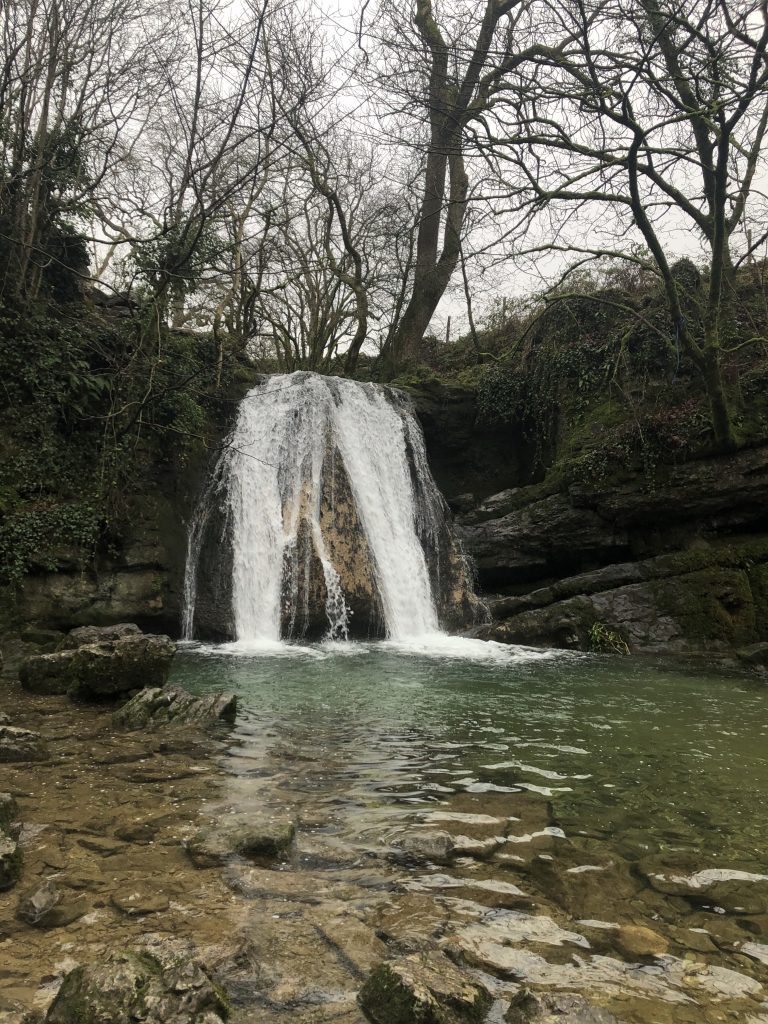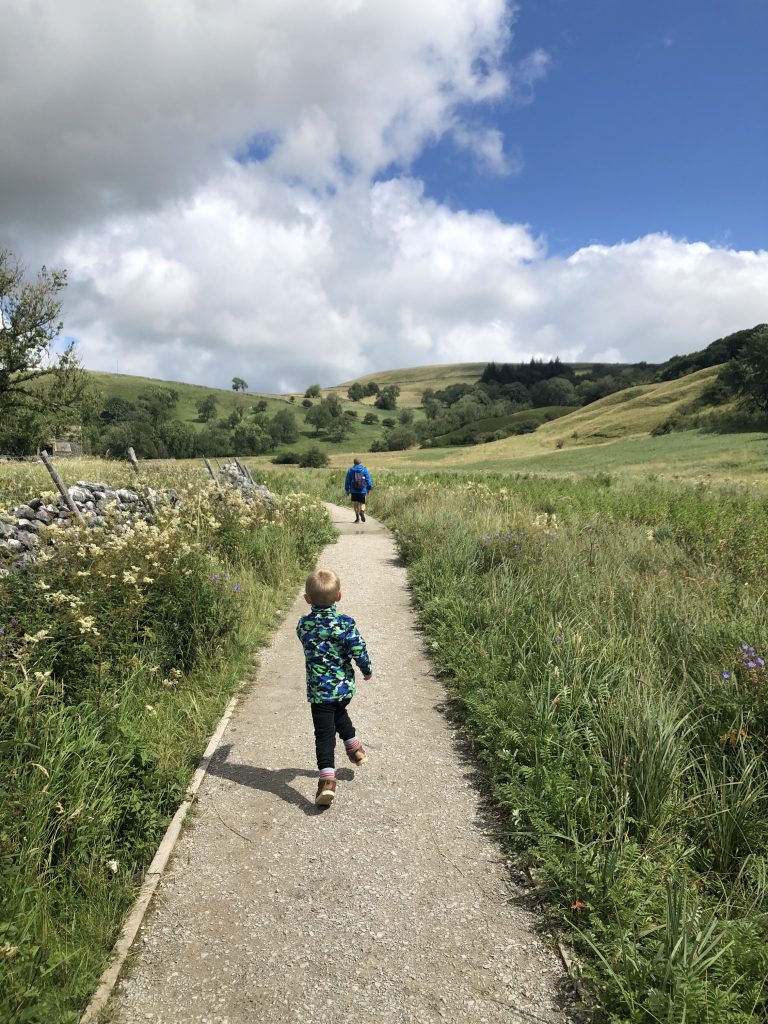 If you liked this walk check out Catrigg Force waterfall walk near Settle.
If you enjoyed reading this post then follow our adventures on Facebook, Instagram and Twitter.