Last weekend we stayed in the Lake District around Ullswater. Ullswater is in the north of the Lakes close to Penrith and Keswick. When we visit the Lakes we try and stay in one area to reduce the amount of travelling around. The roads are narrow and windy and sometimes even just a few miles can take a lot longer than expected!
We had a night in a hobbit hole on The Quiet Site which was brilliant! The hobbit hole was basic so you do need to take everything with you. It had amazing views though and the site was ideal. Read my full review of our hobbit hole stay.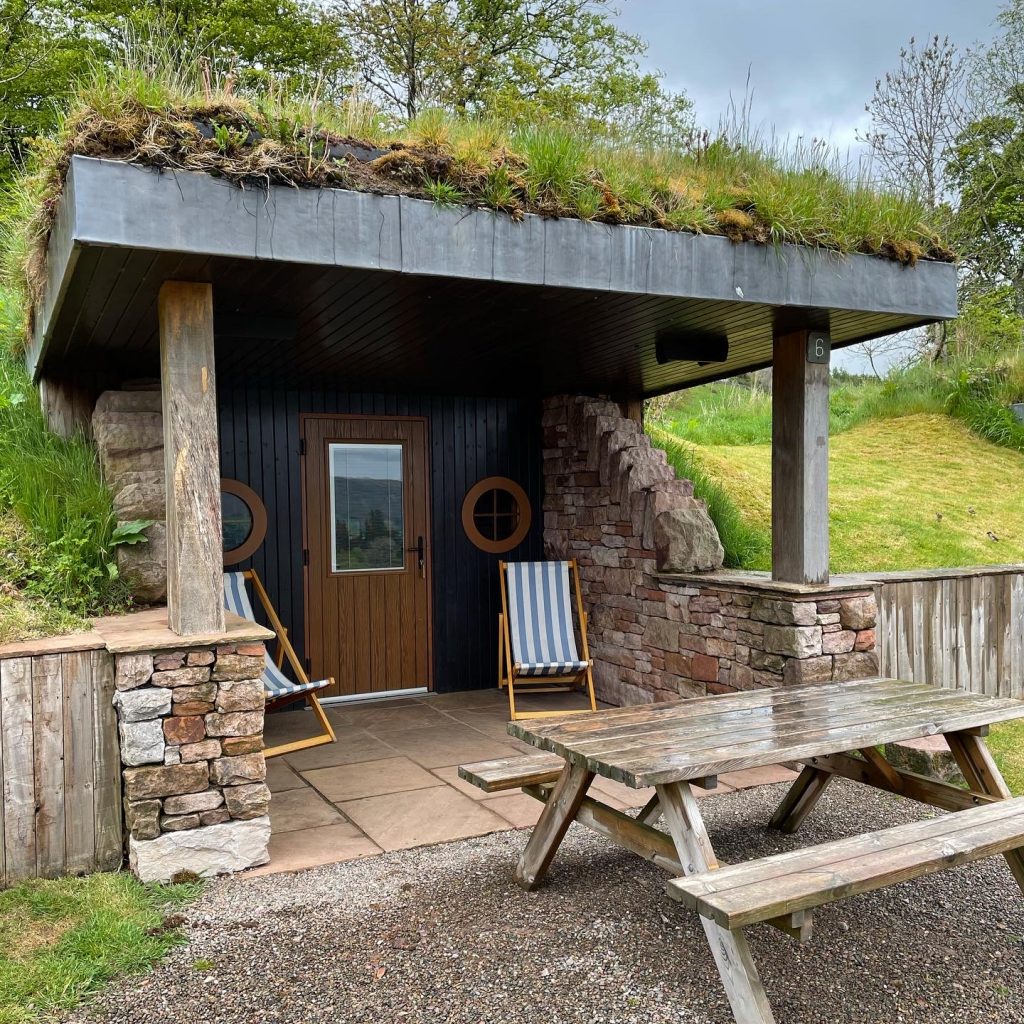 Day 1 – making the most of the journey up to Ullswater
Sizergh Castle
On the way up we stopped at Sizergh Castle. This is a national trust property located near Kendal in the southern lakes close to the M6 so is an ideal place for us to break up the journey.. The castle is only small and the grounds are delightful. There are a number of different gardens; rockery, formal, lake view and kitchen; which were all immaculately kept and stunning even in the torrential rain. The highlight for us however was the wild trail; a kids woodland trail. This was brilliant and kept them entertained for about an hour. It was so long! There were lots of obstacle stations to navigate, riddles to solve and lots of fun to be had in the woods.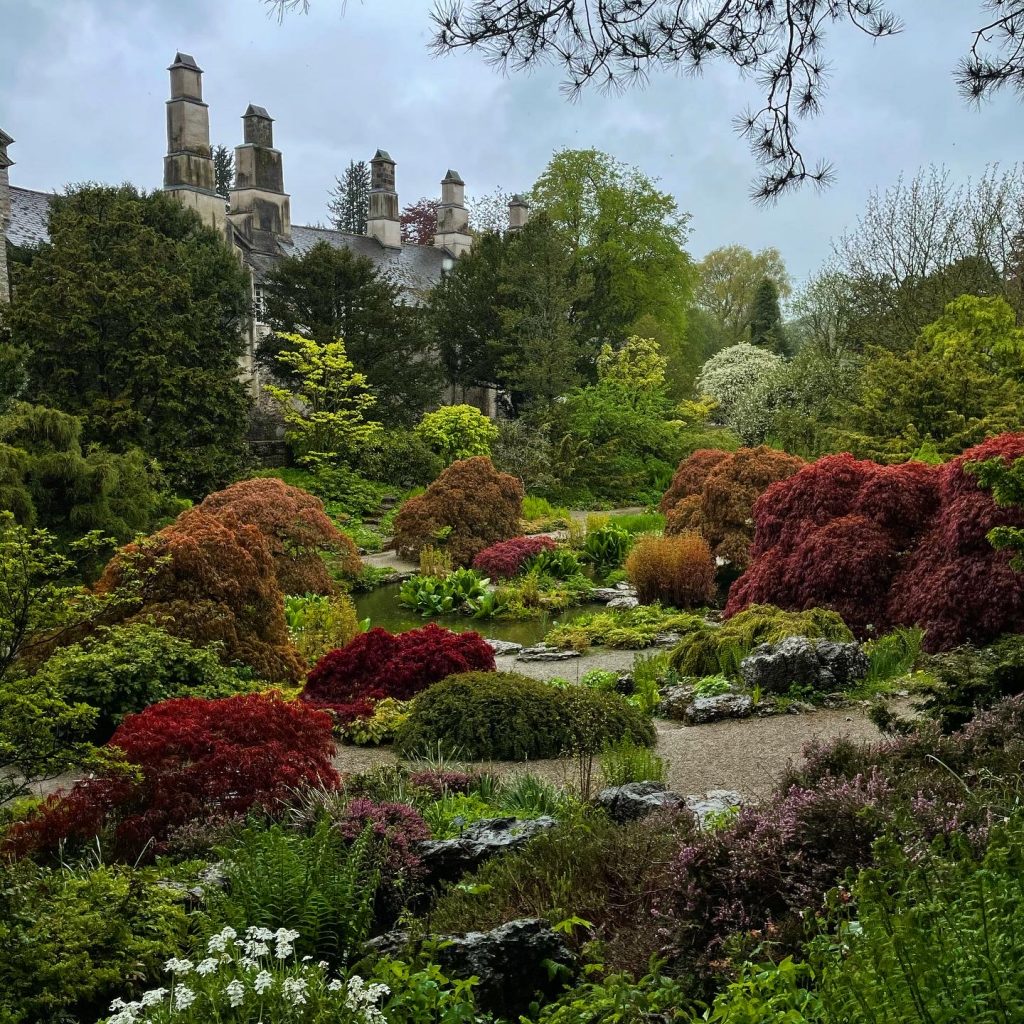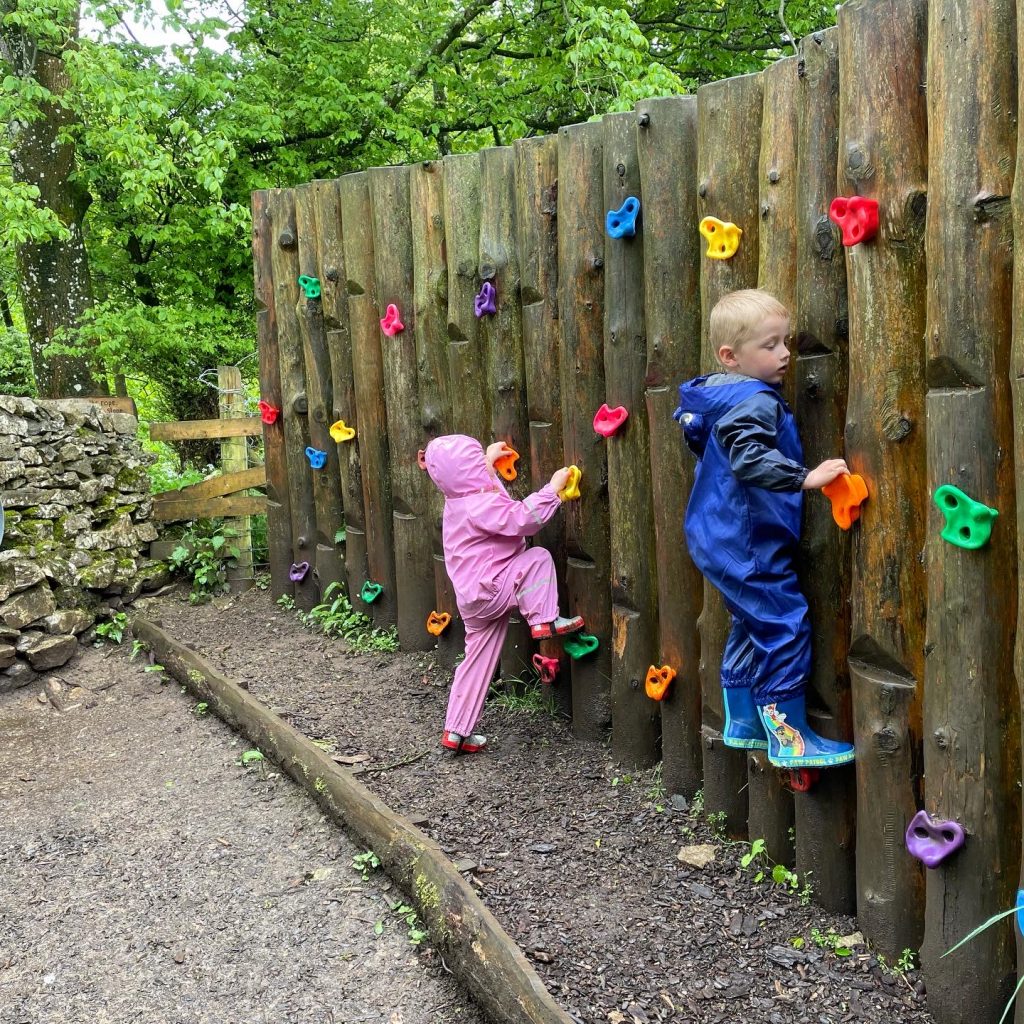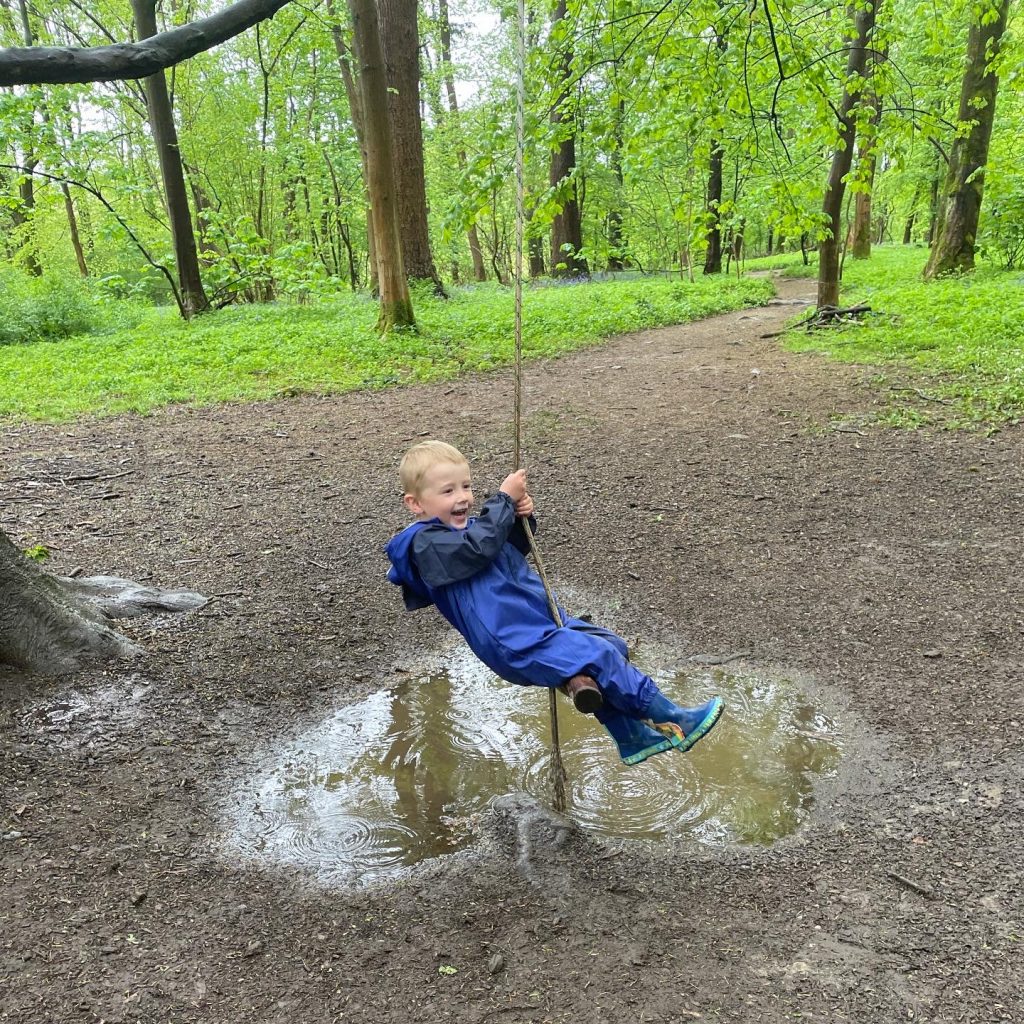 For lunch we went to Low Sizergh Barn which is 2 minutes drive away from the castle. This is a working farm with a farm shop, cafe, play area, farm trail and even a campsite. The cafe overlooks the milking parlour and the food was delicious. They sell the most creamiest Kendal cheese in the shop too. It's a must buy!
We drove to Ullswater the scenic route, which takes you up Kirkstone Pass. This drive is typical of the lakes and I love it! There are certain points along the route where the scenery just opens out and it's breathtaking. The day we drove up we were immersed in cloud but it was still beautiful and even more so when we headed down the other side with the lake emerging before us.
Pooley Bridge
After checking in to our hobbit hole we headed to Pooley Bridge, the northern tip of Ullswater. From here we walked along the lake side clockwise and headed to Waterside camp site. This route is very easy going and the lure is the playground on the campsite right on the waters edge. There is also a rope swing too on the route which would be rude not to have a go on! There are a handful of places to eat in Pooley Bridge for when you get back from this 2 mile walk.
Day 2 – Cramming in lots of adventure
After a successful nights sleep we were up and out early to make the most of the day. Luckily the weather was on our side with no rain forecast.
Aira Force Waterfalls
First stop was Aira Force, another National Trust site. I would definitely advise getting here early or parking in one of the car parks higher up the route. This waterfall trail is 3 miles in total but after each waterfall you can cross over and head back to shorten it if little legs are tired. There are a lot of steps so it can be a tough one.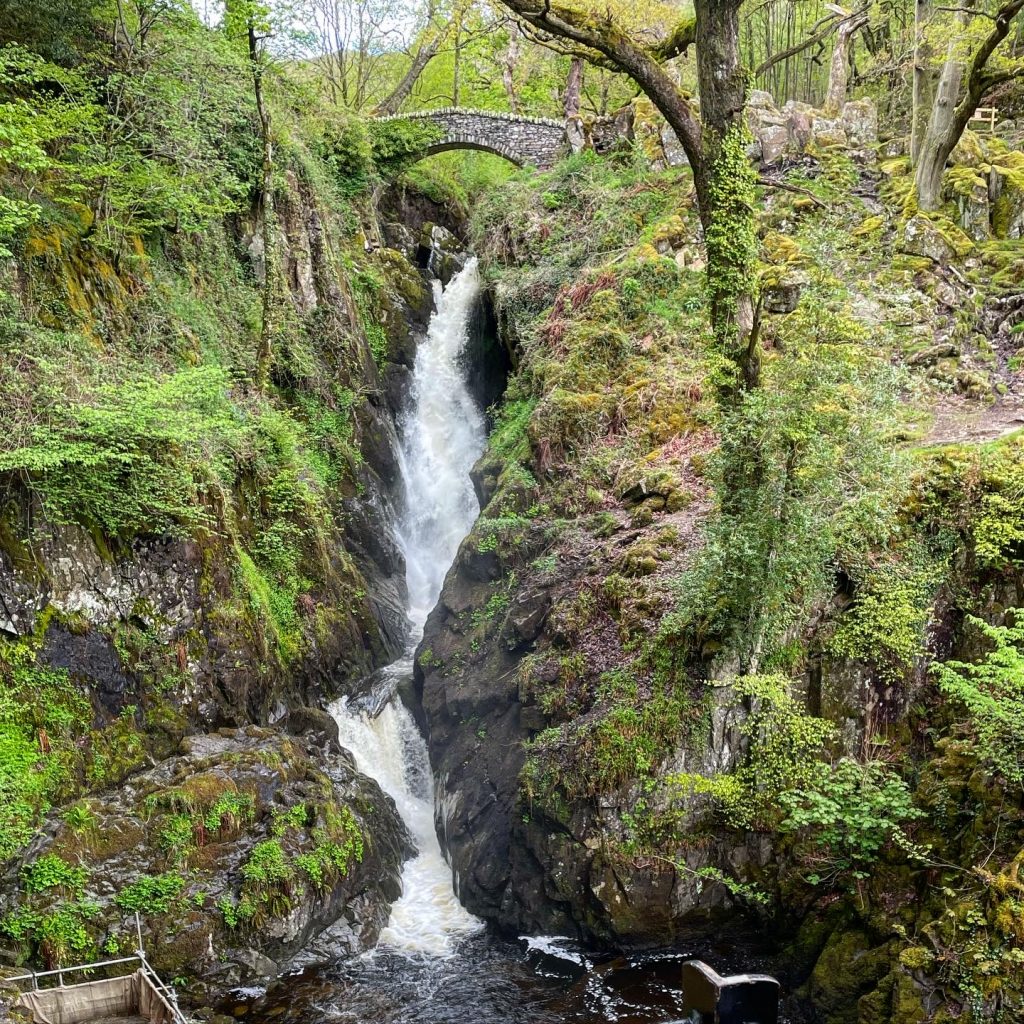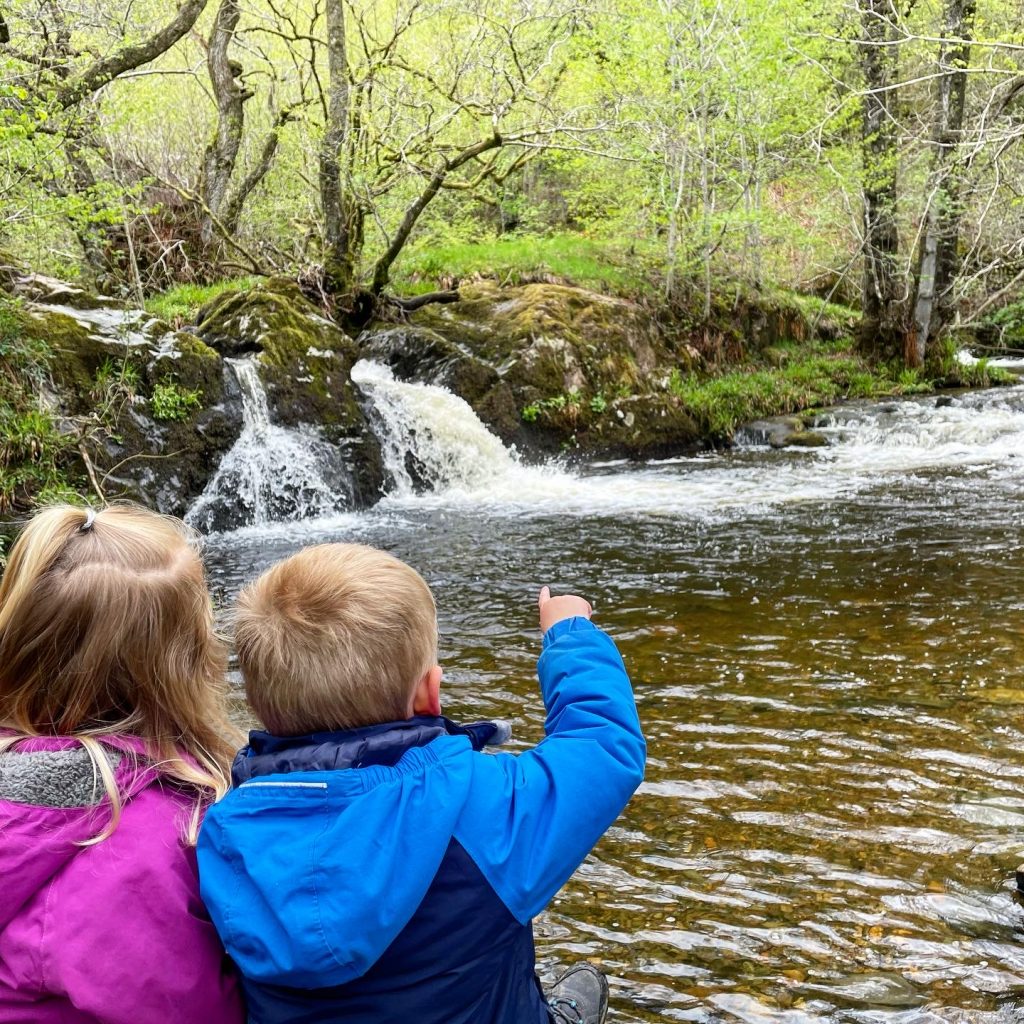 Rookery Woods
Our next stop was Rookery Woods which is located at Keswick Climbing Wall, a 20 minute drive away. Rookery Woods is a woodland trail / playground which is amazingly well thought out. There are so many things for the kids to do including tunnels, slides, climbing walls, they could even try archery. There were lots of brain teaser puzzles dotted about and old fashioned games like hoopla. Everything looked pretty new, was brightly painted and really well kept. There was a sheep trail to complete too which was cute. The area was beautiful with such amazing views which they also had the foresight to frame. We must have stayed for over 2 hours and the only reason we left was because Little Man was getting way over tired. We could have stayed all day so we will definitely be back next month when we visit the area again!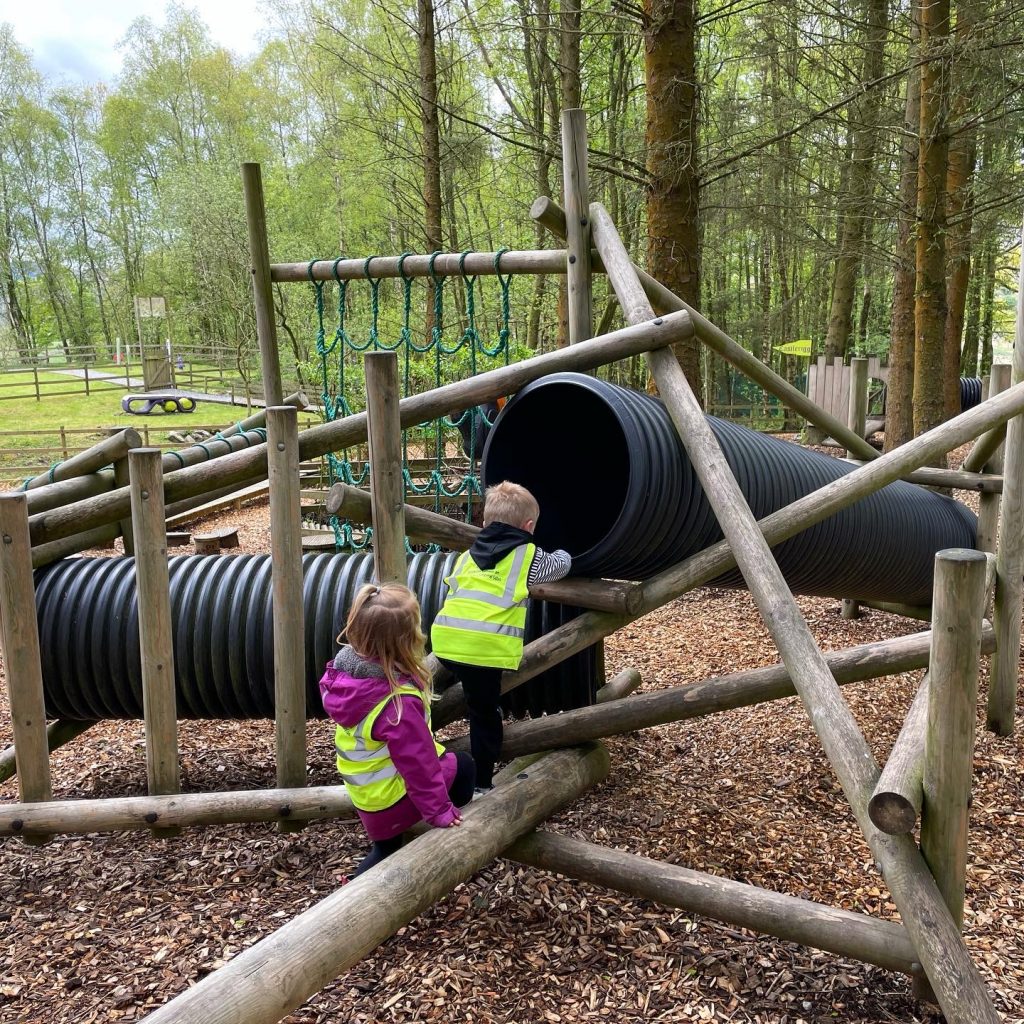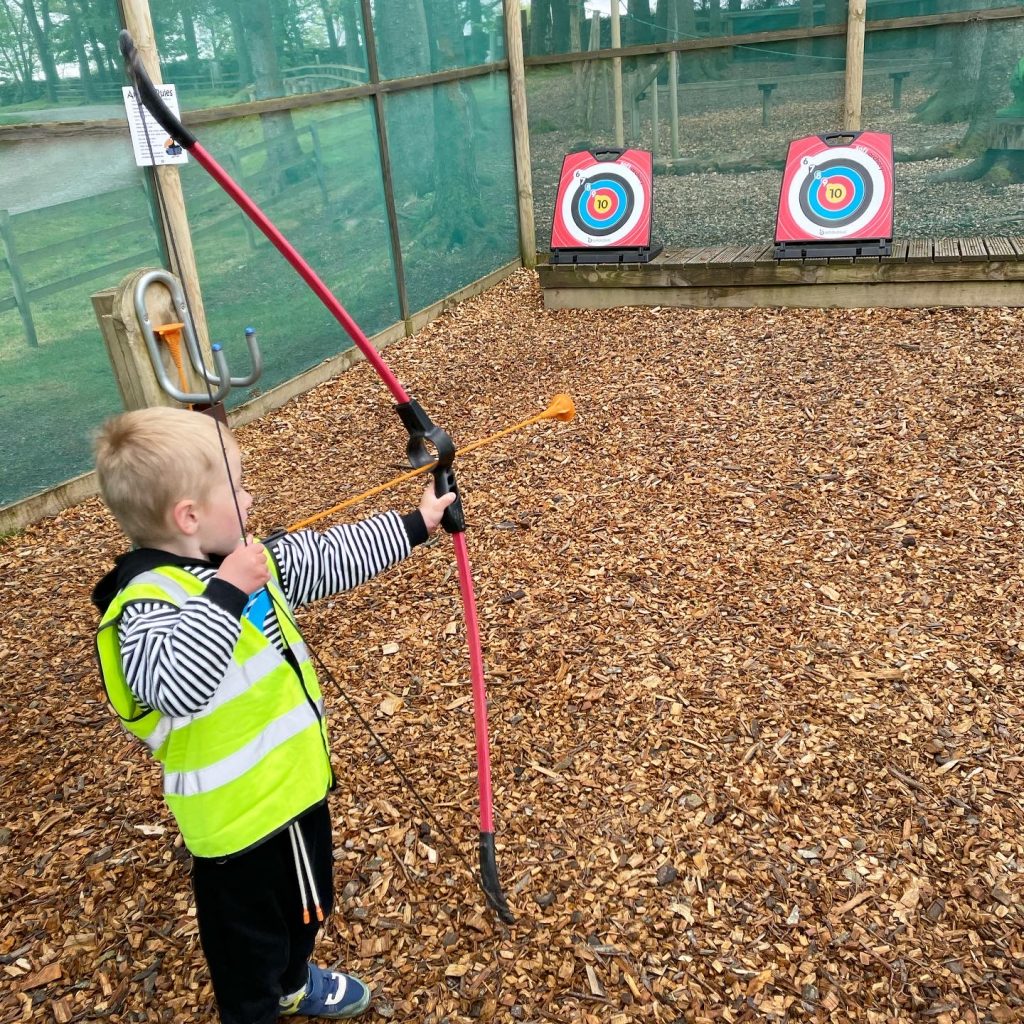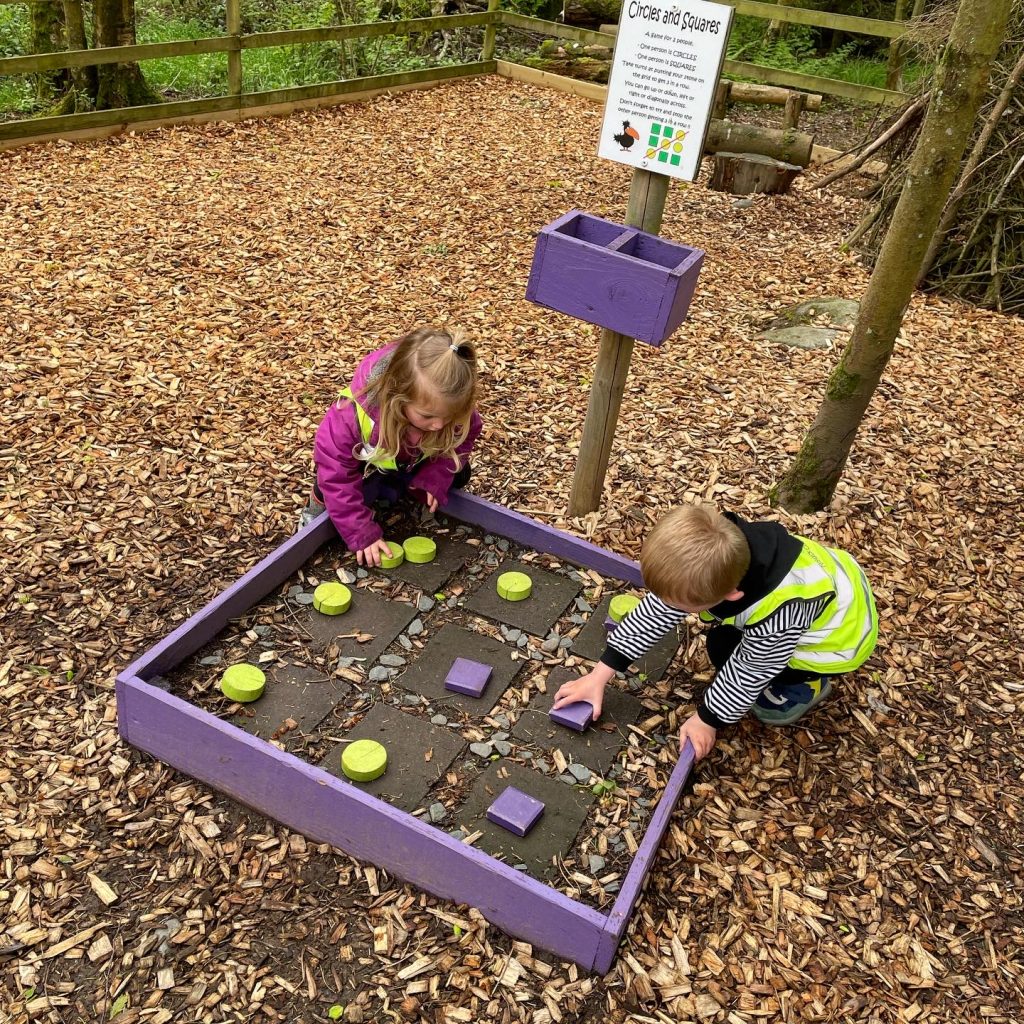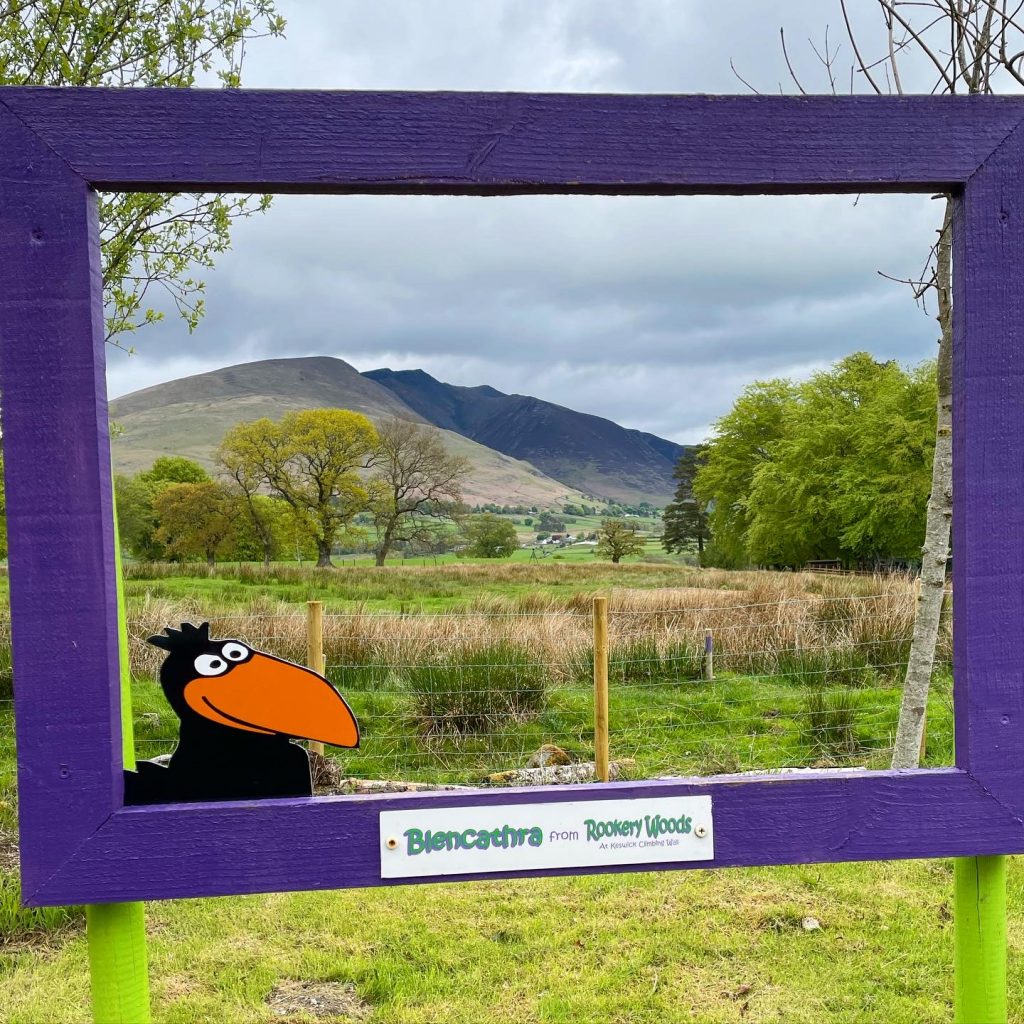 Hallin Fell
After a power nap in the car we were ready for our next adventure. We were going to bag our first Wainwright! There are 214 Wainwright's in the Lakes which are mountains (or fells) named after Alfred Wainwright. It is quite the thing to try tick them all off. So we were starting with Hallin Fell.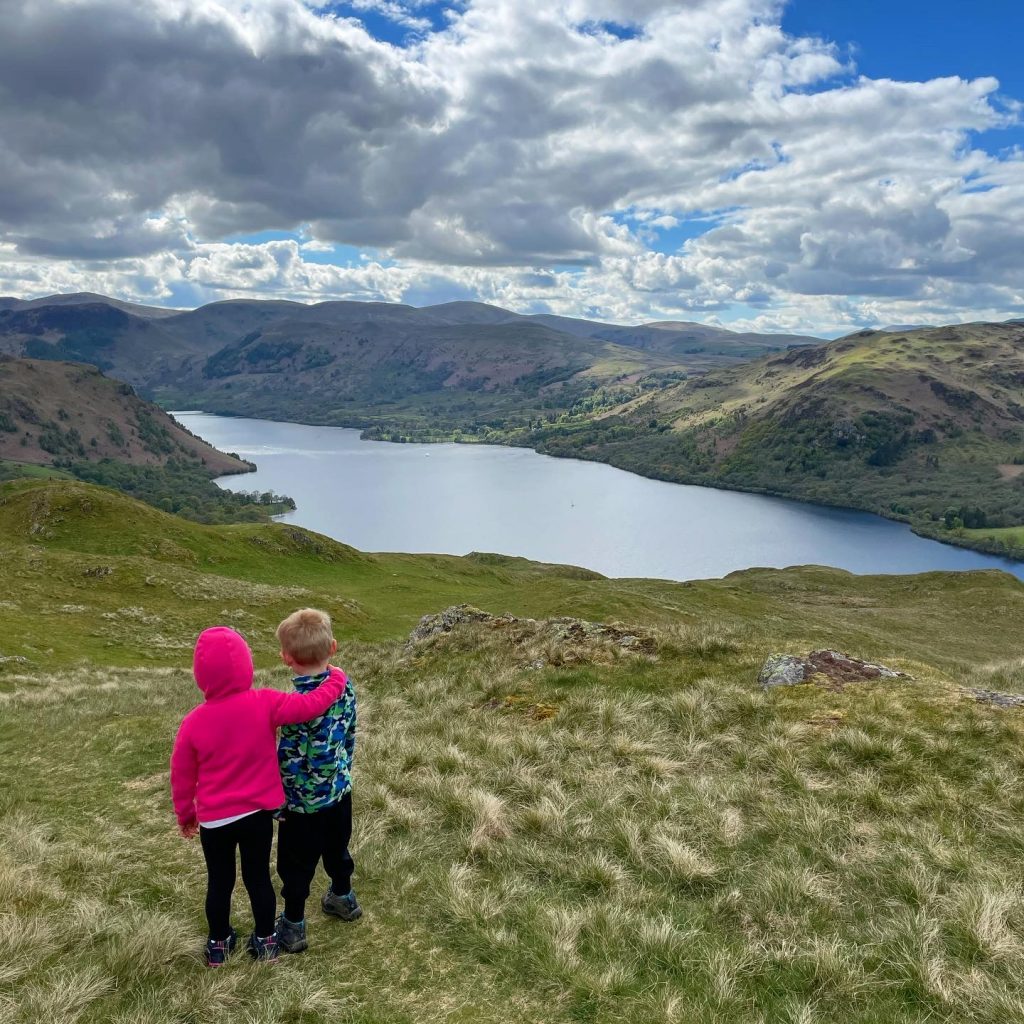 This fell located on the east side of Ullswater is accessed via single track roads from Pooley Bridge towards Howtown.. At the top of a zigzag road there is a small car park at St Peters Church. This is the starting point.
With two 3 year olds and my friend with a dodgy knee in tow we climbed up. The route is grassy, steep in places but it is short. We took it very steady, stopped to take in the views and have a snack stop (or 2), took plenty of photos and we were back at the car in under 1.5 hours so it's a great one to do with kids. The views are outstanding. Hallin Fell is surrounded on two sides by the Lake and the other sides by beautiful valleys. I was in my element. And to top it all off the biggest trig point you will ever see was at the top! An amazing way to end a great weekend bagging their first Wainwright!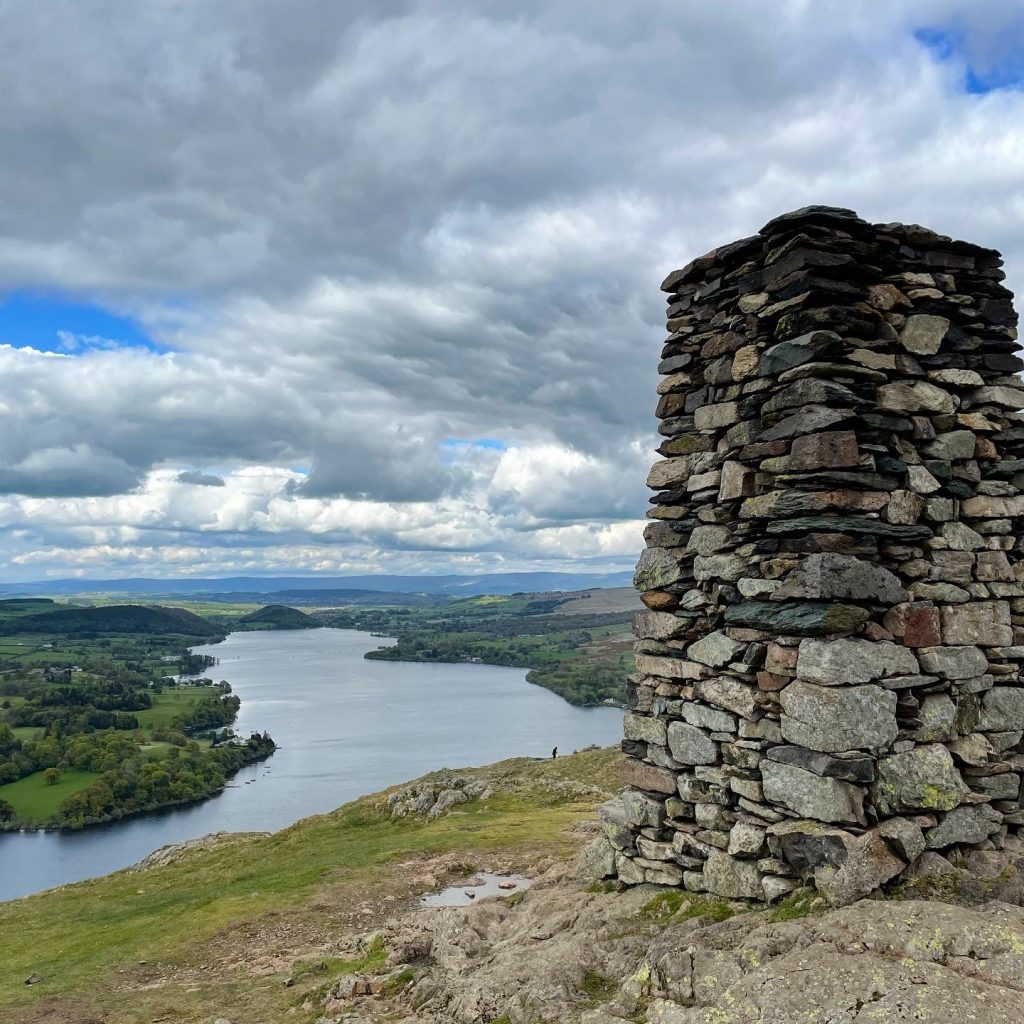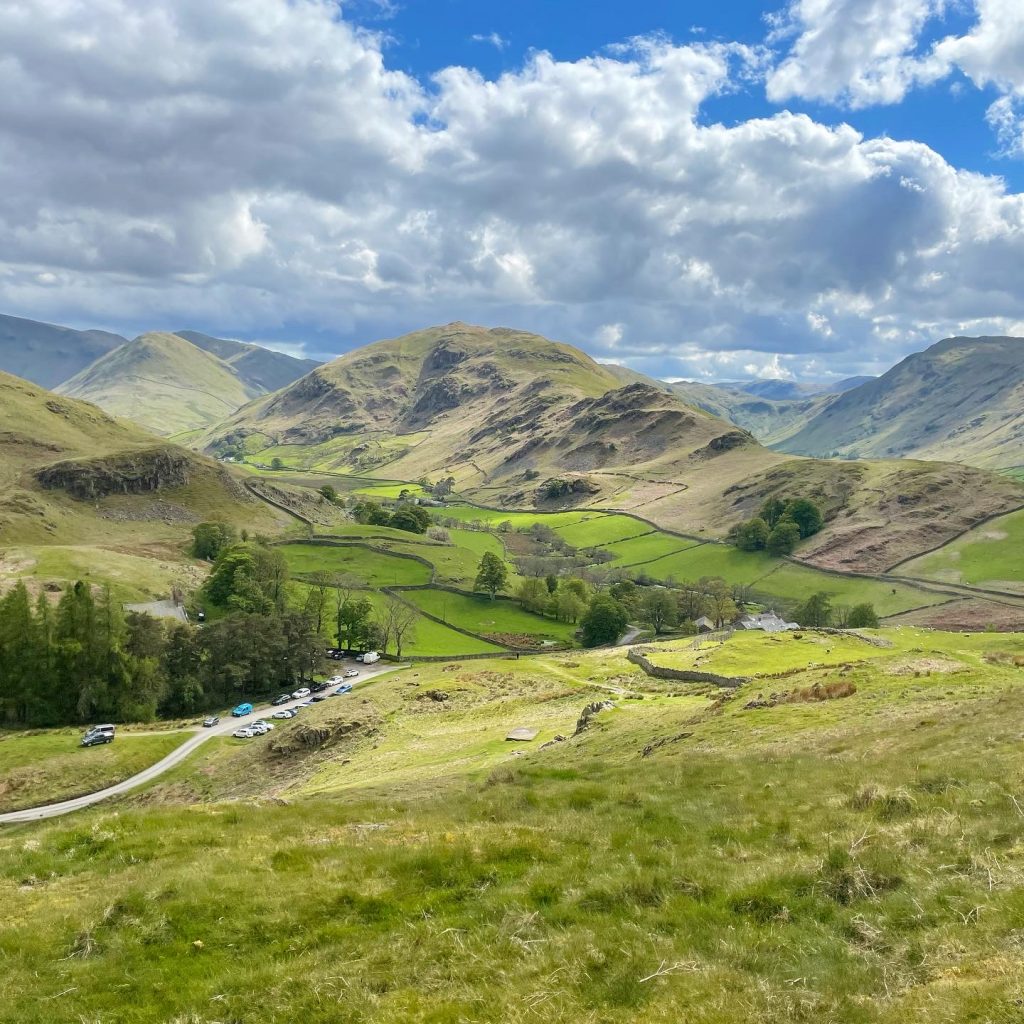 What's your favourite area of the Lakes and why?
If you are child free then check out our previous stay at Lodore Falls Hotel & Spa.
If you enjoyed reading this post then leave me a comment or follow our adventures on Facebook, Instagram and Twitter.