Location: Main car park, BD23 4DA
Distance: 3 miles (return)
Link to the route here (first section of red line walk).
Malham Cove is a must see for anyone in the area
It really is one of the highlights of the Yorkshire Dales National Park and why it is one of our favourite walks.
The limestone amphitheatre is huge but is best explored from all angles to experience the full effect. The Cove is famous for being featured in one of the Harry Potter films and I can see why they chose this amazing spot.
The route to the Cove is up the main road through the village (keeping left) which then leads onto the footpath down to the base of the Cove. There is a lovely stream to follow and paddle in and it's the perfect place for a picnic.
Pram friendly walk to the base of the Cove.
For a longer walk or to explore the Cove some more you can climb the 400 (ish) steps to the top. Wow oh wow is it worth the climb! From the top the view is incredible down the valley. Just climbing over the top is an experience in itself though. Getting close to the edge is not for the faint hearted and be careful where you are putting your feet!
From the top you can venture further up the valley towards the Tarn. We prefer to head across the pavement and follow the path down towards Gordale Scar and Janet's Foss. This circular walk would be about 7km (or 8km if included Gordale Scar).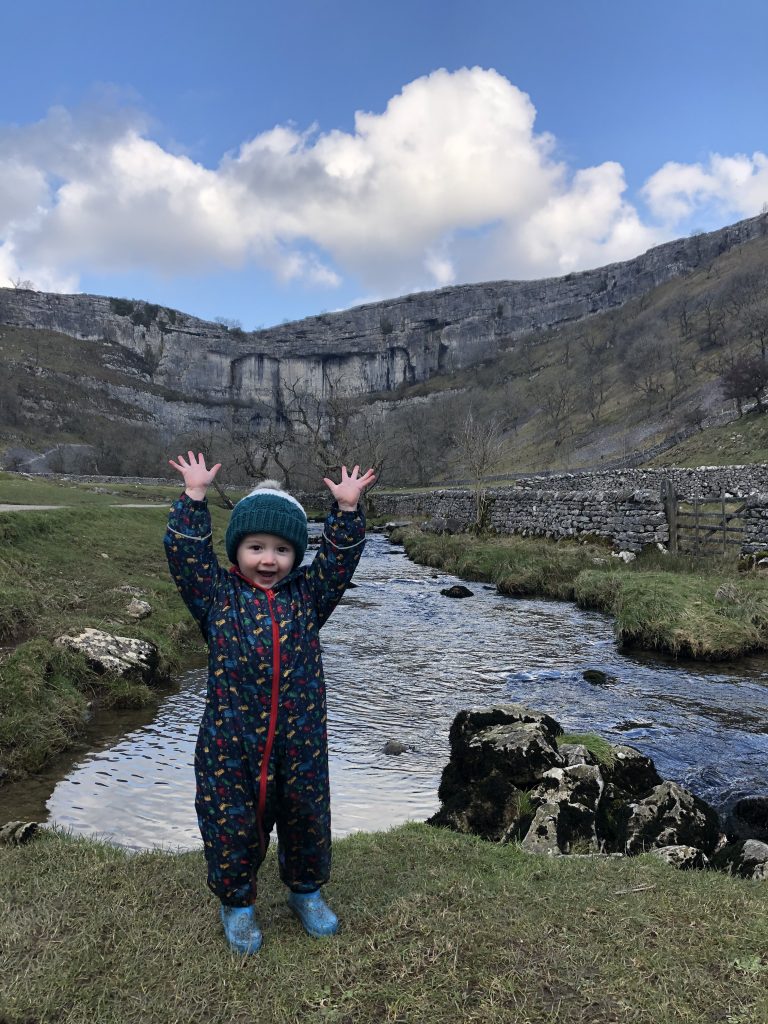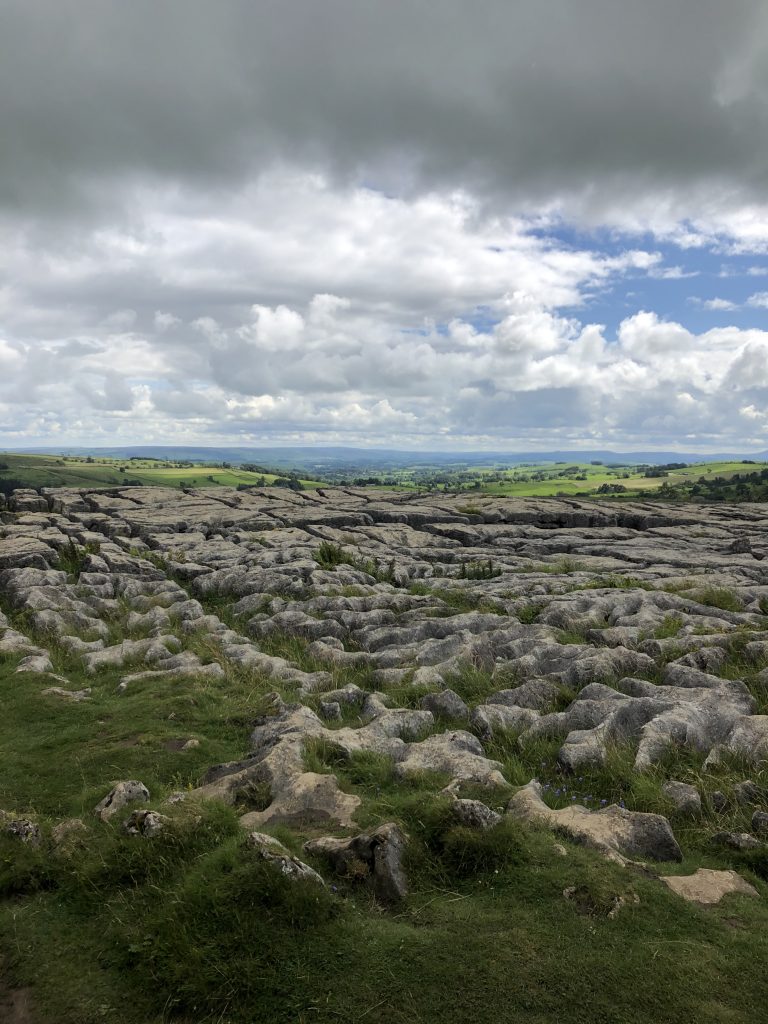 If you enjoyed this limestone pavement check out Conistone Dib and Pie!
If you enjoyed reading this post then follow our adventures on Facebook, Instagram and Twitter.