Location: Riverside car park, BD23 6AN
Distance: 3.4km
Pram friendly walk
Strid Wood is the easiest walk in Bolton Abbey and the most accessible. It is a brilliant short walk packing a lot in. The Strid itself is a must see.
Starting from the Riverside car park the walk starts on the same side of the river and just follows it up through the wood on the wide path. The Strid is the name for the narrowing in the rocks where the water cascades through. This area is deceptively dangerous so stay way back from the edge. The rocks can be slippy too so keep hold of little ones. The best way to enjoy it is from afar!
There are a few variations that you can do for this walk such as taking the higher narrower path to the left when you come to a fork in the path or doing a little loop down to the sulphur wells on the right by the river but neither of these are pram friendly. You can also carry on further up to Barden Aqueduct or Bridge and return on the other side of the river for a longer walk. The return walk from the Strid is just retracing your steps.
Seasonal events
Strid Wood is the location for the variety of themed walks that are on throughout the year. These are brilliant for kids (and the big kids!) but get busy so avoid the peak times. They are on at Easter, Halloween and Christmas. The other themed walk running May to November – the Welly Walk – is on a different route.
The car park can be pre-booked for £12.50 (£15 on the day). The Cavendish Pavillion cafe, the gift shop and toilets are all located at the start.
Bolton Abbey really is a great family day out all year round.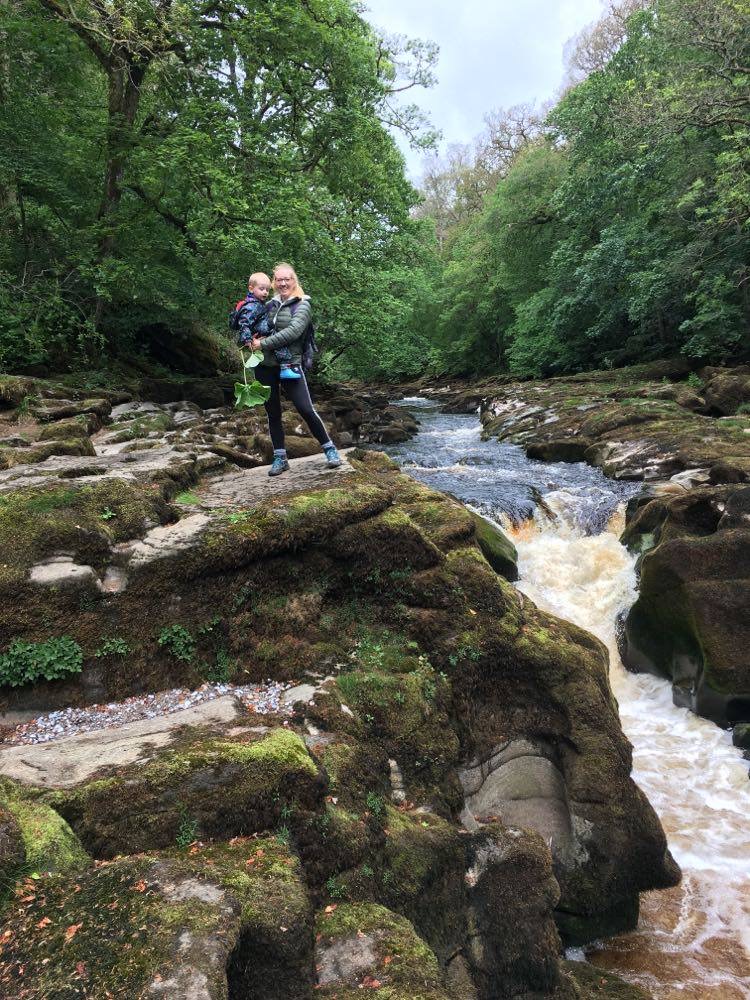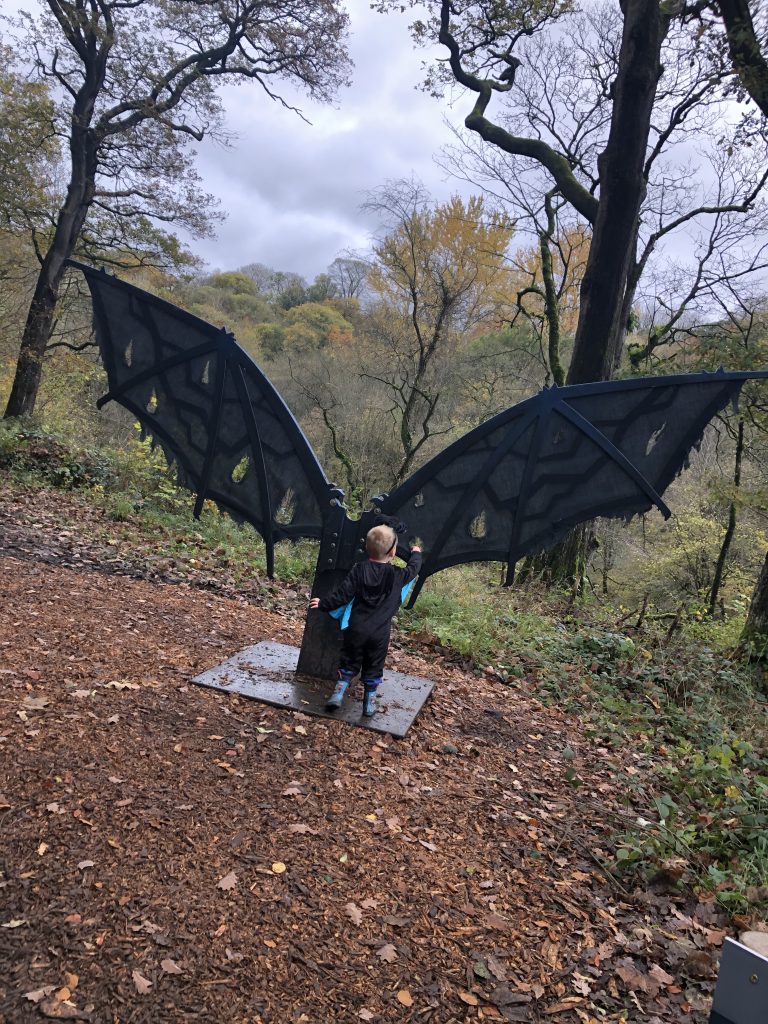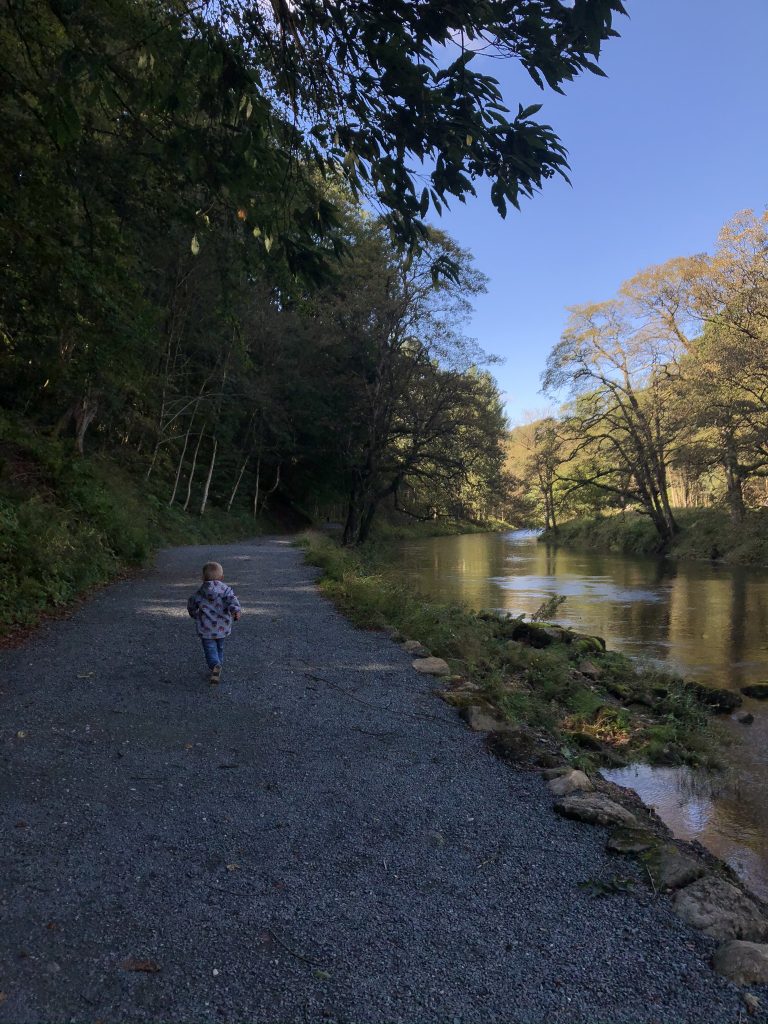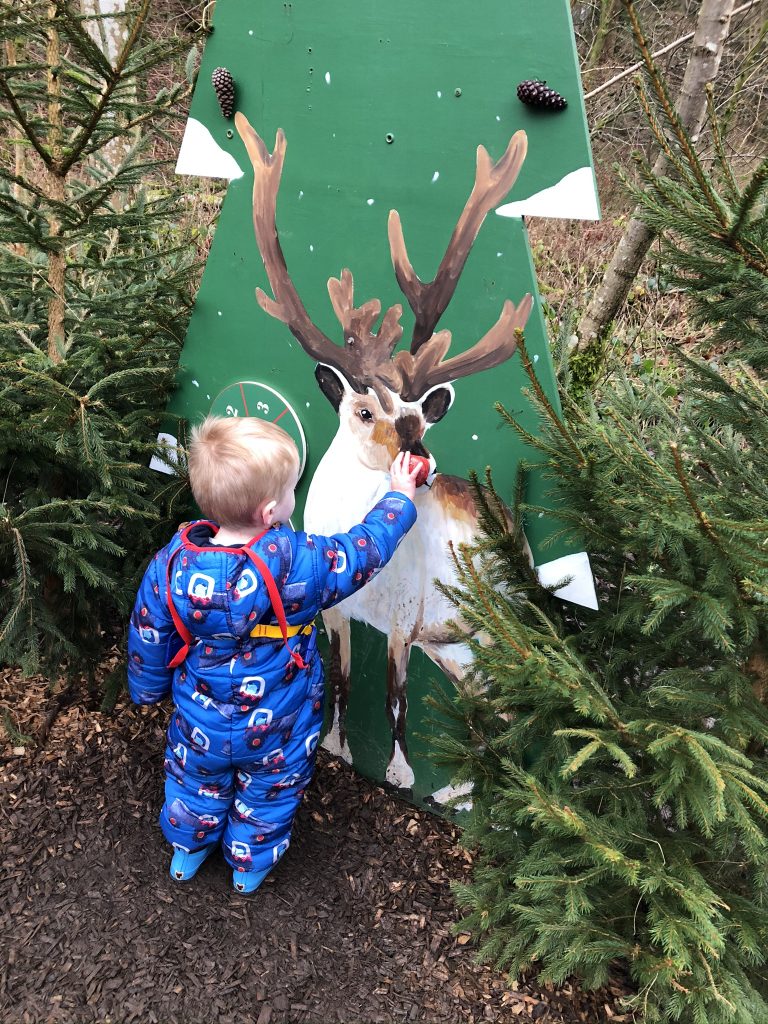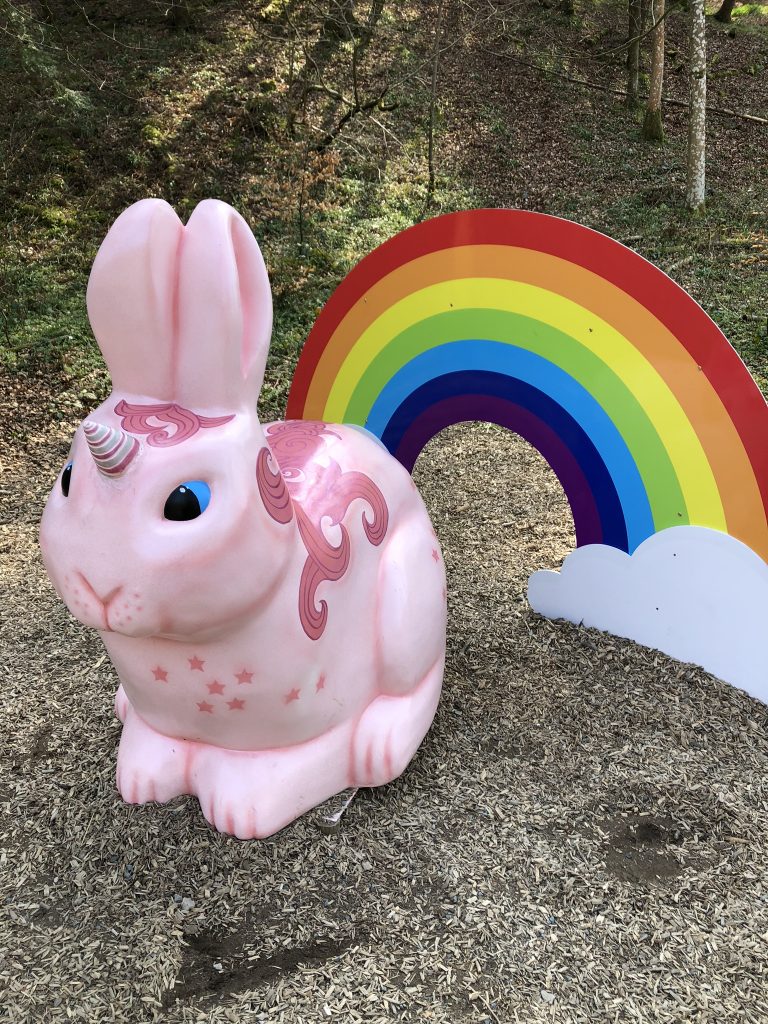 Why not try out these other local pram friendly routes; Malham Cove, Skipton Woods or Ilkley Tarn.
If you enjoyed reading this post then follow our adventures on Facebook, Instagram and Twitter.