Location: Hebers Ghyll Drive, LS29 9QH
Distance: 2km
Hebers Ghyll is a beautiful woodland located at the bottom of Ilkley Moor. The woodland is on the hillside with a raging stream falling through it.
Parking was free on the roadside on Hebers Ghyll Drive.
The walk that we did was a loop of the wood but with the amount of paths that there are this could easily be doubled whilst you are off exploring. We followed the path from the roadside straight up the side of the beck. There are footpaths marked but it is muddy and 100% not pram friendly! The climb up is steep but luckily there is a lot to keep you occupied. The path crosses over numerous footbridges and someone has very kindly screwed small dinosaurs to the trees so that is another thing to entice little ones up.
At the top of the wood the path emerges on to the moorland so you can run wild! We turned right however and followed the path along the outside of the wood which gave brilliant views out over Addingham. Turning back in to the wood the path reaches the road where we parked. Again from here there are stunning views.
This woodland is such a great one to explore as there are so many paths, large rocks to climb and some buildings to investigate. Once on the moors there are more rocks to climb and even a swastika stone that we definitely need to locate on our next visit. Ilkley Moor has so many points of interests that you will need to return time and time again.
A great short walk with so much packed in, a hidden gem. We can't wait to explore Ilkley moorside some more.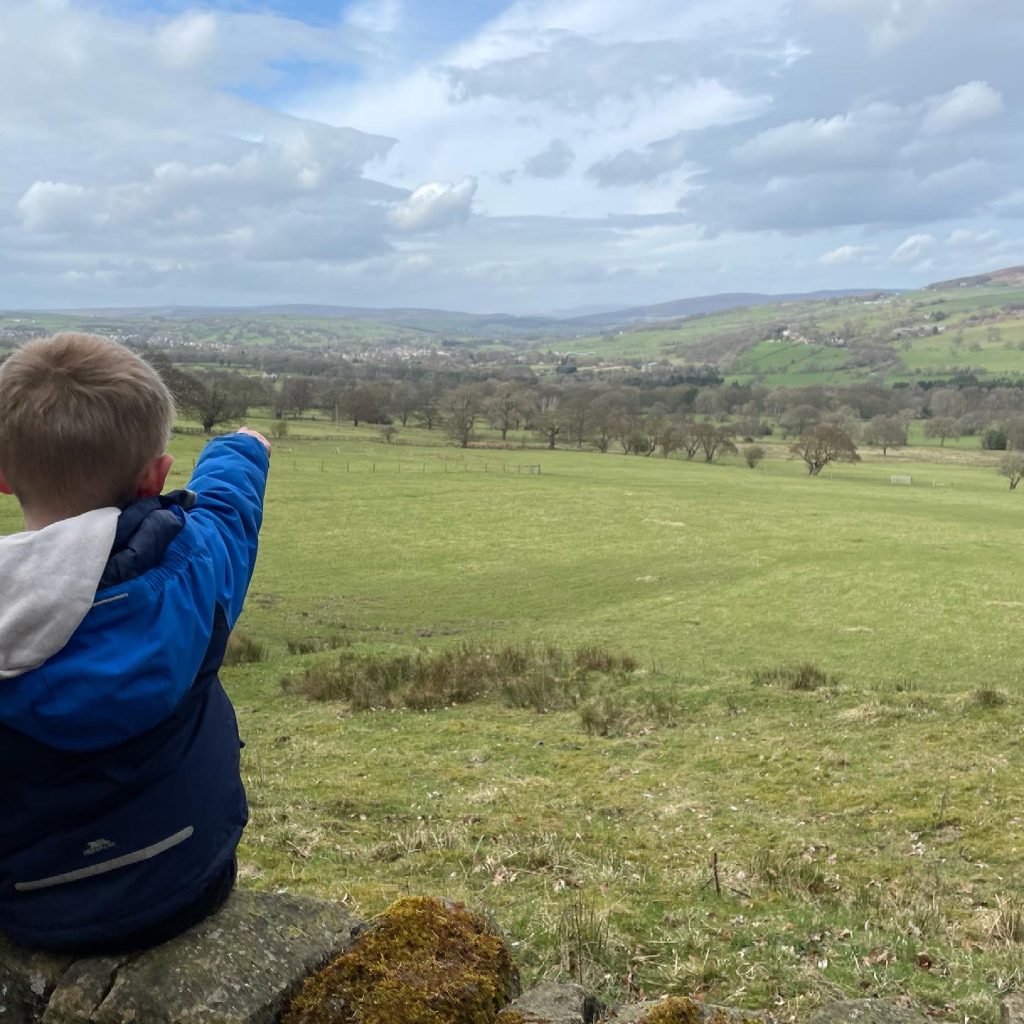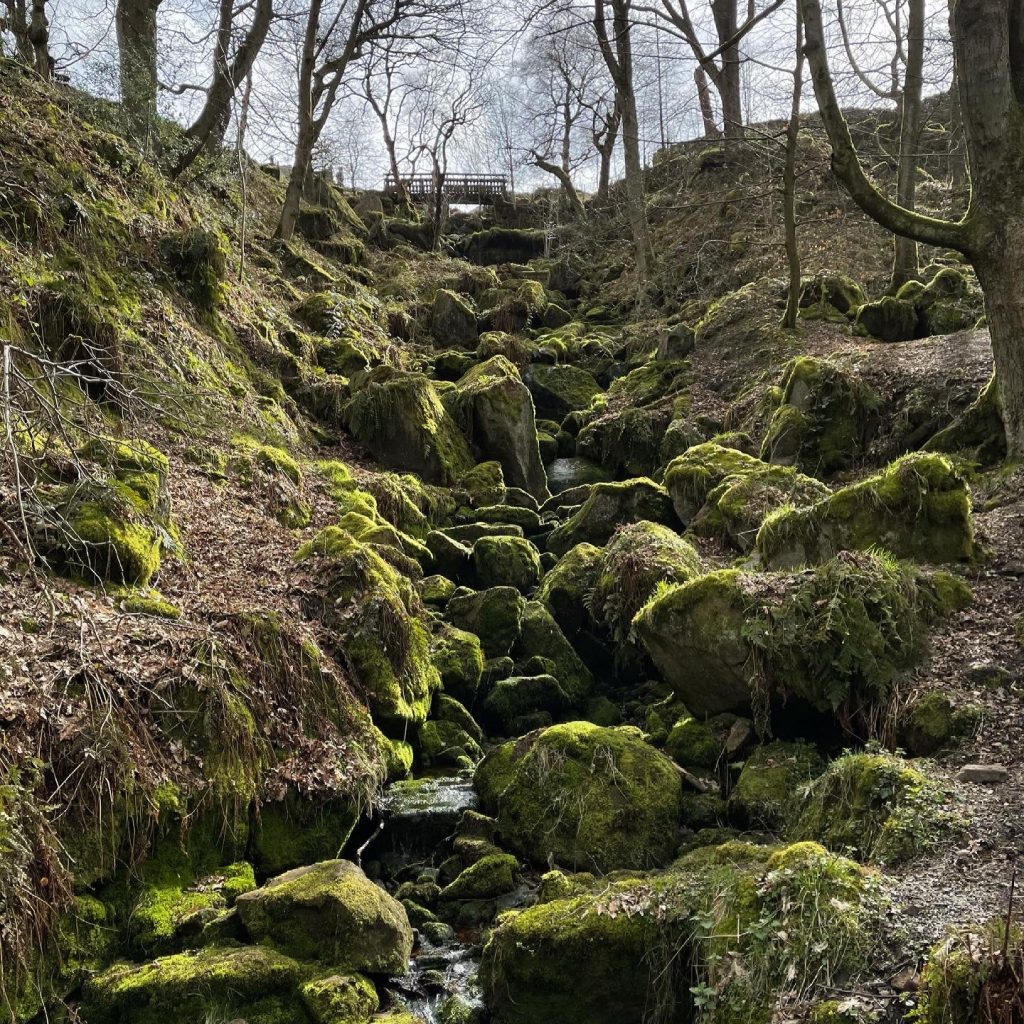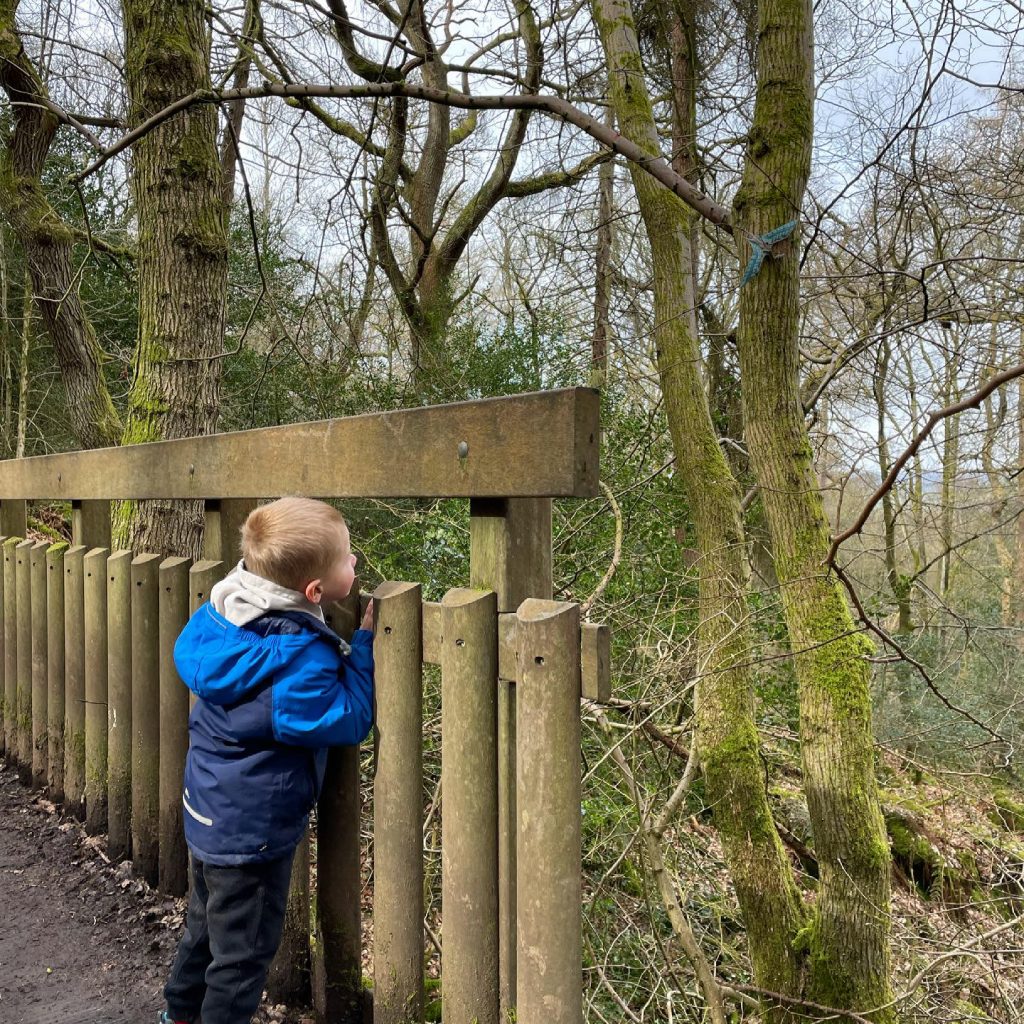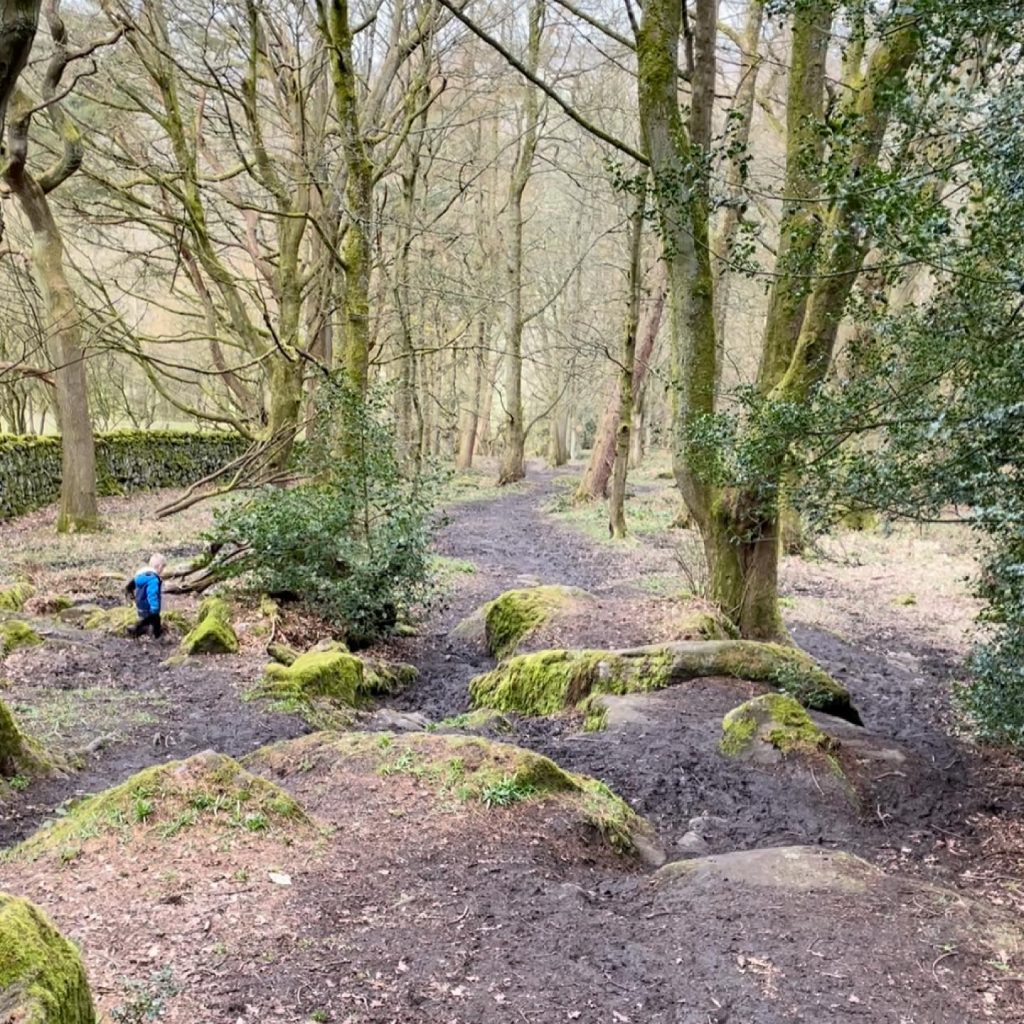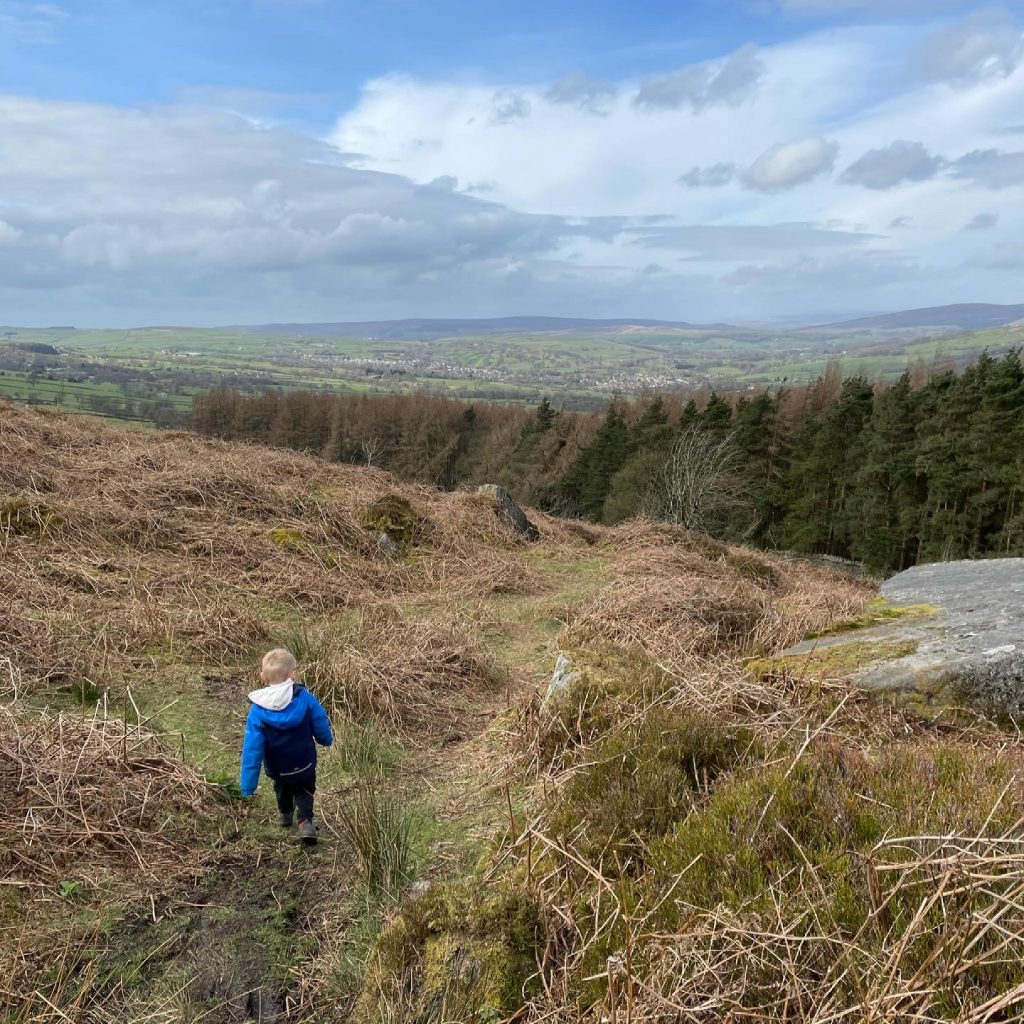 Have you tried the other local woodland walks; Middleton Woods or Skipton Woods.
If you enjoyed reading this post then follow our adventures on Facebook, Instagram and Twitter.