Location: BD22 0JZ, car park off Buck Stone Lane
Distance 2.5km
On the tops above Sutton and Cowling sit the Salt and Pepper Pots, two pinnacles that dominate the Aire Valley skyline.
Their real names are Wainman's Pinnacle and Lunds Tower but everyone knows them as the Salt and Pepper Pots (don't ask me which is which!)
Parking is in a small off road car park on Buck Stone Lane but there is also a few car parking spots in lay-bys on Dick Lane.
This short walk is great for little legs as there is lots to keep them entertained. The walk between the towers is less than a kilometre. There are so many rocks to climb too, be careful when it's windy!
The views from the top are beautiful. We visited at sunset and that was amazing to sit and watch the sun setting over Pendle.
You can actually climb up the inside of Lunds Tower. You will probably need a torch/phone to see where you are stepping though. There is a very small area at the top where you can look out through the castellation's.
Below Lunds Tower there is a picnic area which is protected from the wind so a nice place to sit. There is also a well placed bench to sit and enjoy the view over the Aire Valley.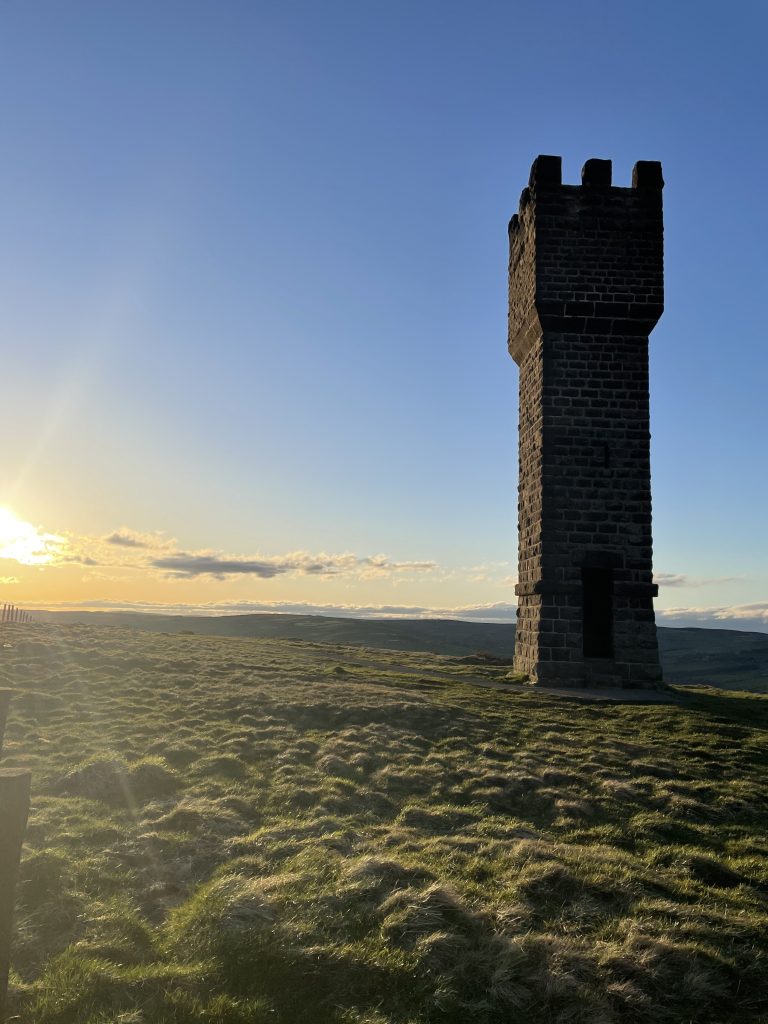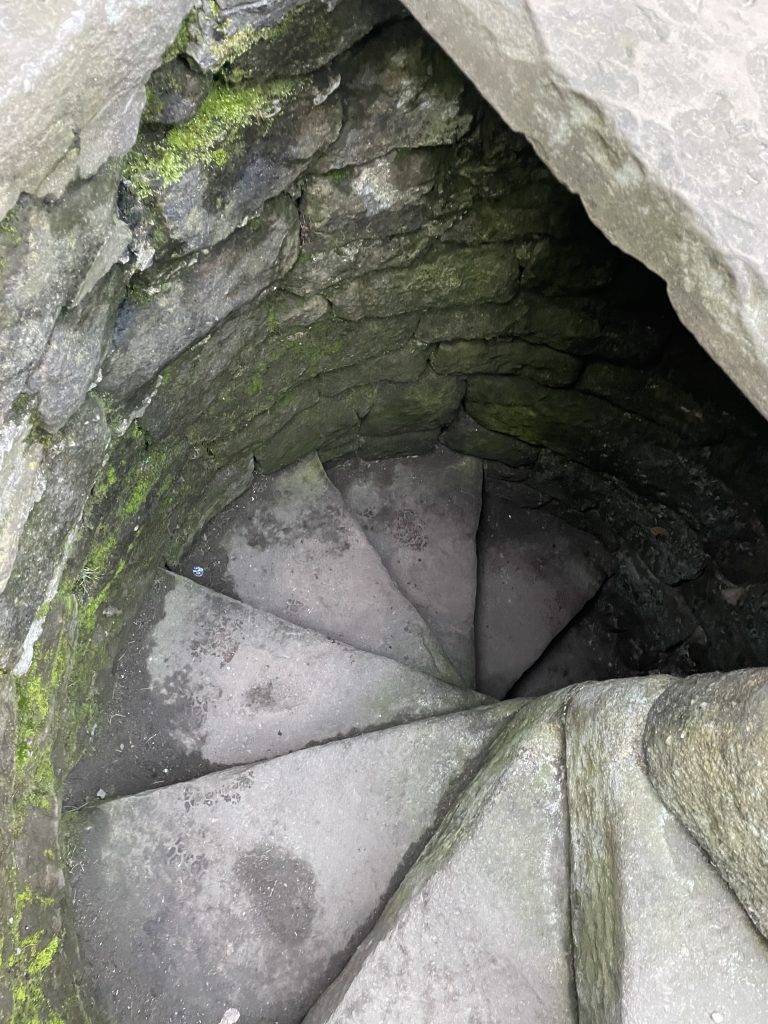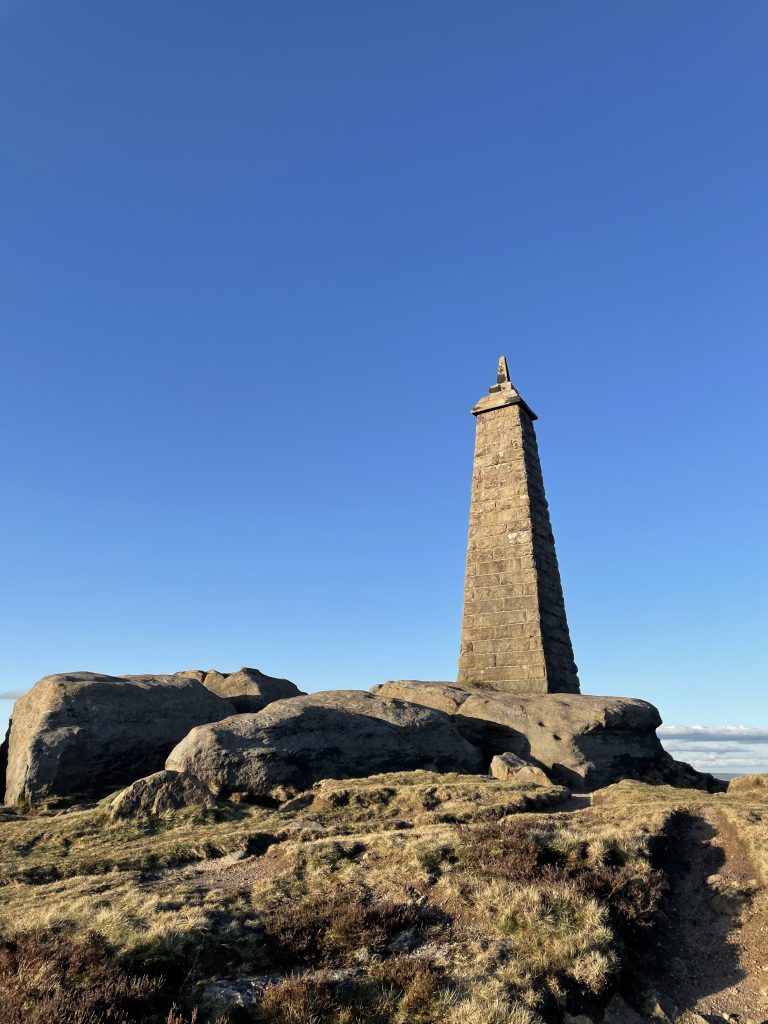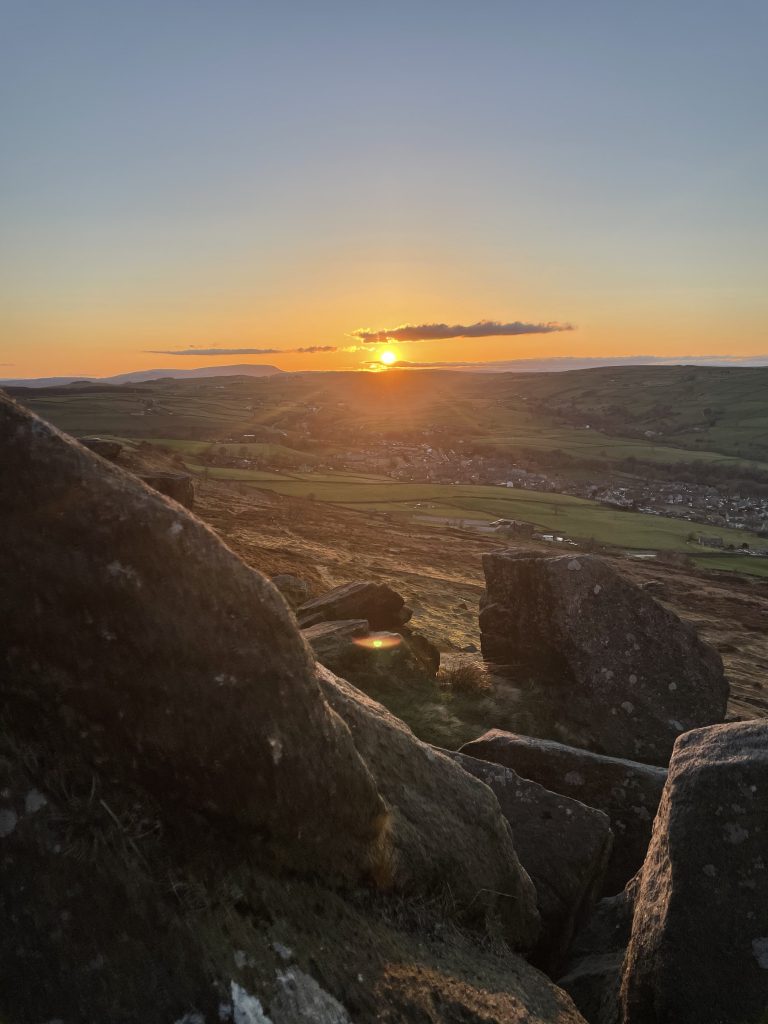 From this vantage point you can see across to Farnhill Pinnacle and beyond to Ilkley. Try those walks too!
If you enjoyed reading this post then follow our adventures on Facebook, Instagram and Twitter.r.