Location: Riverside car park (Cavendish), BD23 6AN
Distance: 4.5km
The Valley of Desolation is one of the lesser known Bolton Abbey walks but is a must if you are up for a little bit of adventure!
From the Cavendish Pavillion the walk to the waterfall is just over 2km. It is a bit of a scramble in places so good footwear is advisable. The waterfall is actually called Posforth Gill Falls not the Valley of Desolation – true fact!
From the Cavendish walk across the wooden bridge and turn left following the river. Once you see the road follow this up the hill on your left rather than the path. The route up is on your right through a gate in to the fields. Follow the track up through the fields keeping left when required until the track stops. Looking down through the trees this is the Valley of Desolation. There are a few small paths down but both ways are steep, narrow and slippy so take care. You can see Posworth Gill Falls from the bench but if you want to get closer you need to head down. There is a little footbridge over the beck so you can explore both sides.
The bench at the top is the ideal place for a snack stop too. I feel I need to warn you also about the bench. As with most of Bolton Abbey's benches they are more for perching so do not lean back as I can guarantee you will end up in a heap!!
After exploring the area head back for a rewarding cake from the Cav or an ice-cream from the van at the far end of the car park (The Cav does not sell Yorkshire Dales ice-cream).
If you wanted to extend this walk you can start from the Village and walk the Welly Walk route before. If you were up for a challenge then you could head on over the moors to Simons Seat.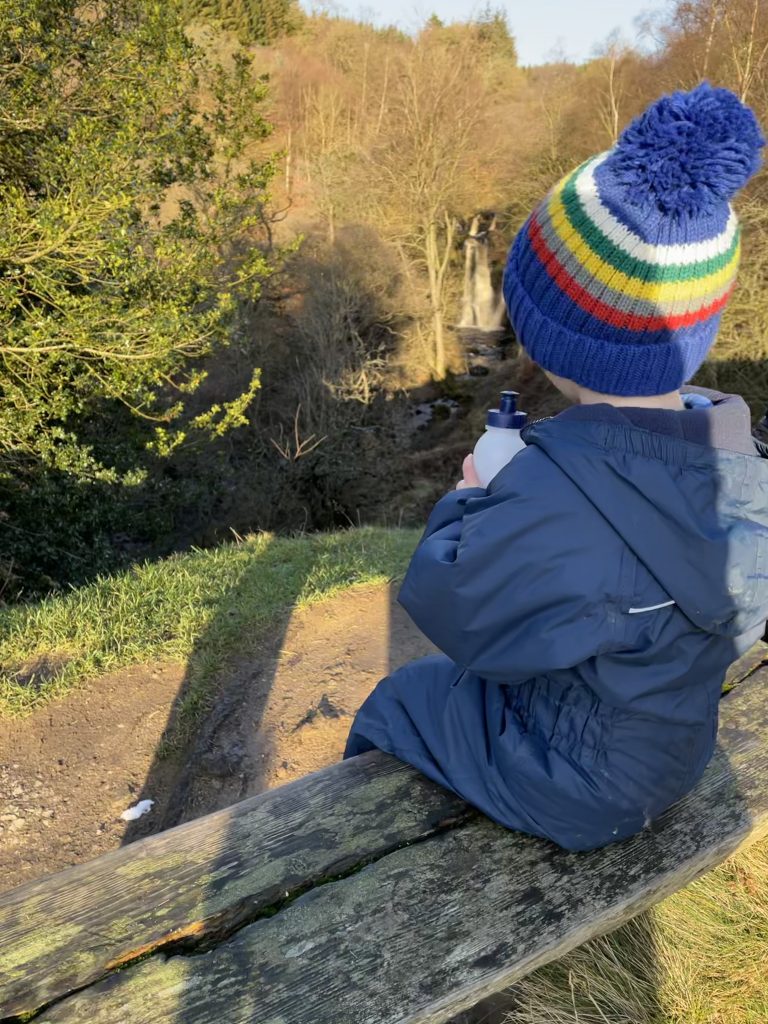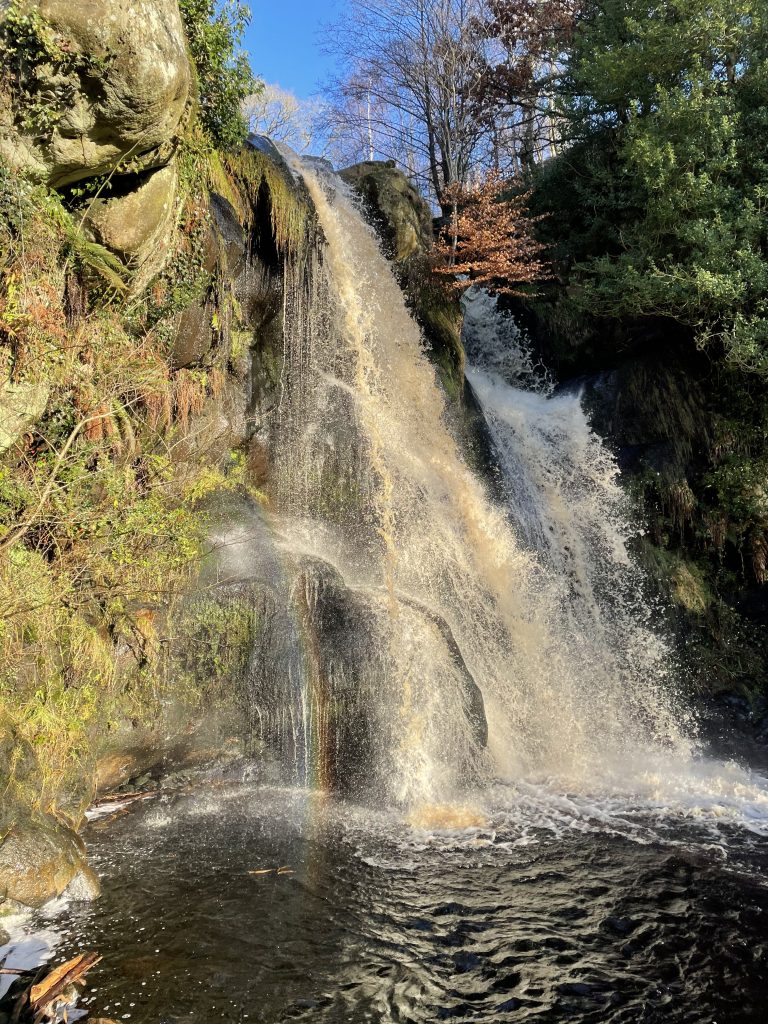 Have you ever been to Scale Haw Force?
If you enjoyed reading this post then follow our adventures on Facebook, Instagram and Twitter.