Location: WF43 4LG
Third time lucky for our day out to Yorkshire Sculpture Park and my oh my it was worth the wait! Even driving through the fog I was thinking "what am I doing?!" And nearly turned around but I'm so glad I didn't.
I booked online in advance for £6 per adult and free for all kids. This is a brilliant deal!
I wasn't expecting much to be honest, maybe some open fields with a few sculptures. How wrong was I, it's bloody huge!!! We spent over 4 hours wandering about clocking up 9.5km and didn't even see half of it.
The grounds are huge, with an Upper and Lower lake in the middle of the grounds. There are woods all around and vast open spaces. Sculptures, well they are everywhere! Some huge, some colourful, some more discreet. All telling a different story.
We headed down to the lake and around using the main path but it was so muddy. Outdoor gear was on so it was fine but it did mean it was pretty slippy so we didn't venture off on the little paths to explore. Mud means it's rained and rain means puddles so the little ones were in their element!
There are lots of paths that are pram friendly and in the summer months I imagine that most routes would be able to be explored. There are toilets at various points around as well as a few cafes. For picnics there are also lots of spots. Ours were inhaled, they obviously needed that much energy as well as all the snacks!
Below are a few of our favourite sculptures mainly the colourful ones as this is what excited the little ones and drew us to them.
The little ones also are getting into map reading. Little Man loves me to talk him through our walks and point things out on the maps then he tries to tell me it all back, to tell me the story. So cute but also very good life skills to acquire.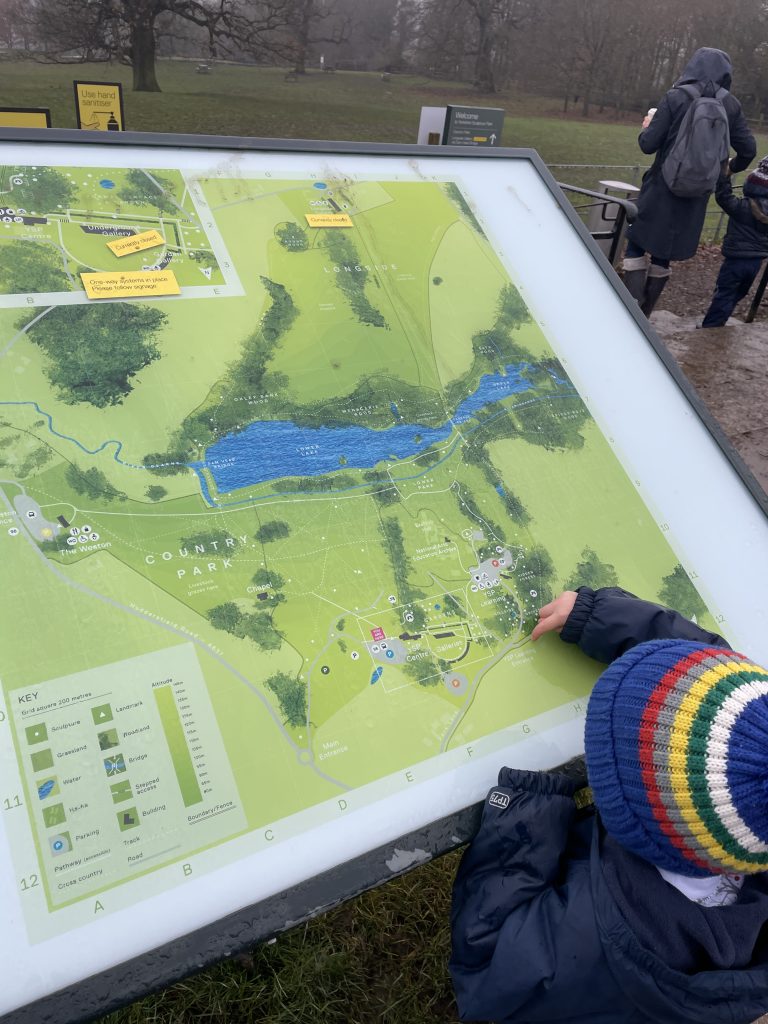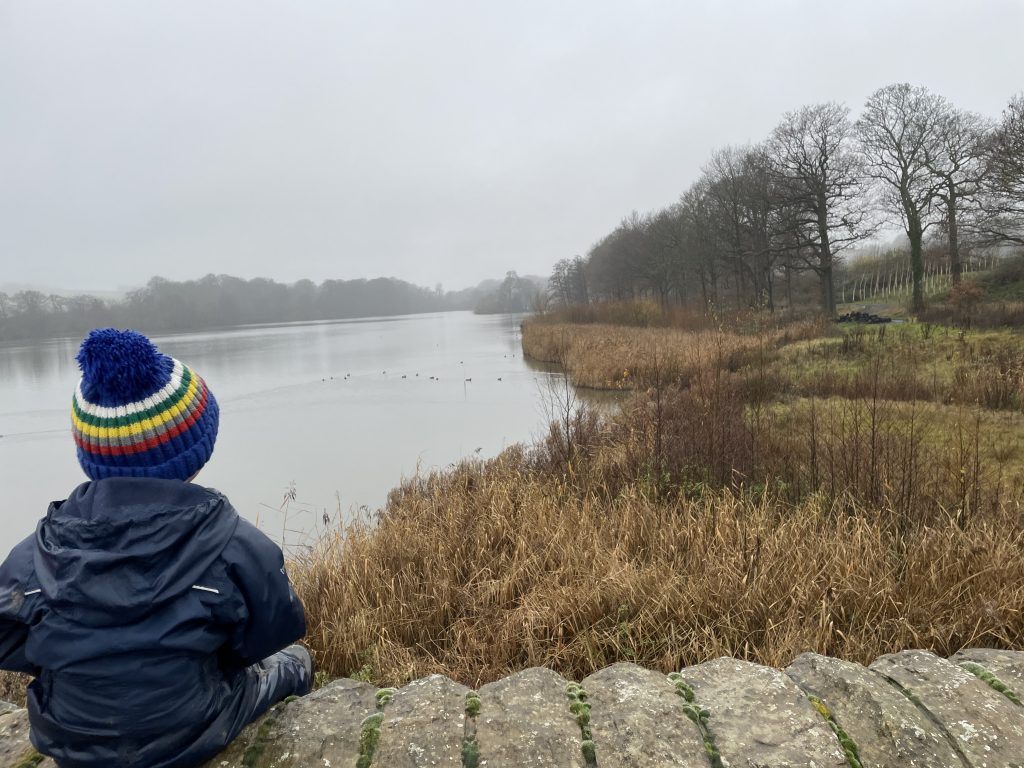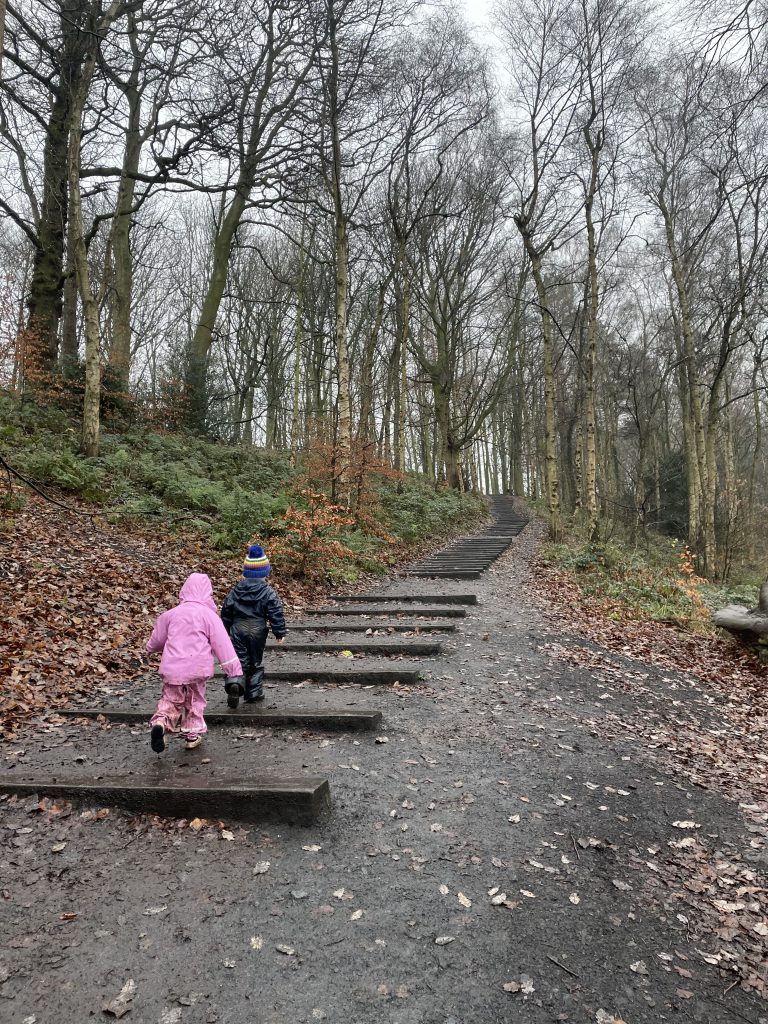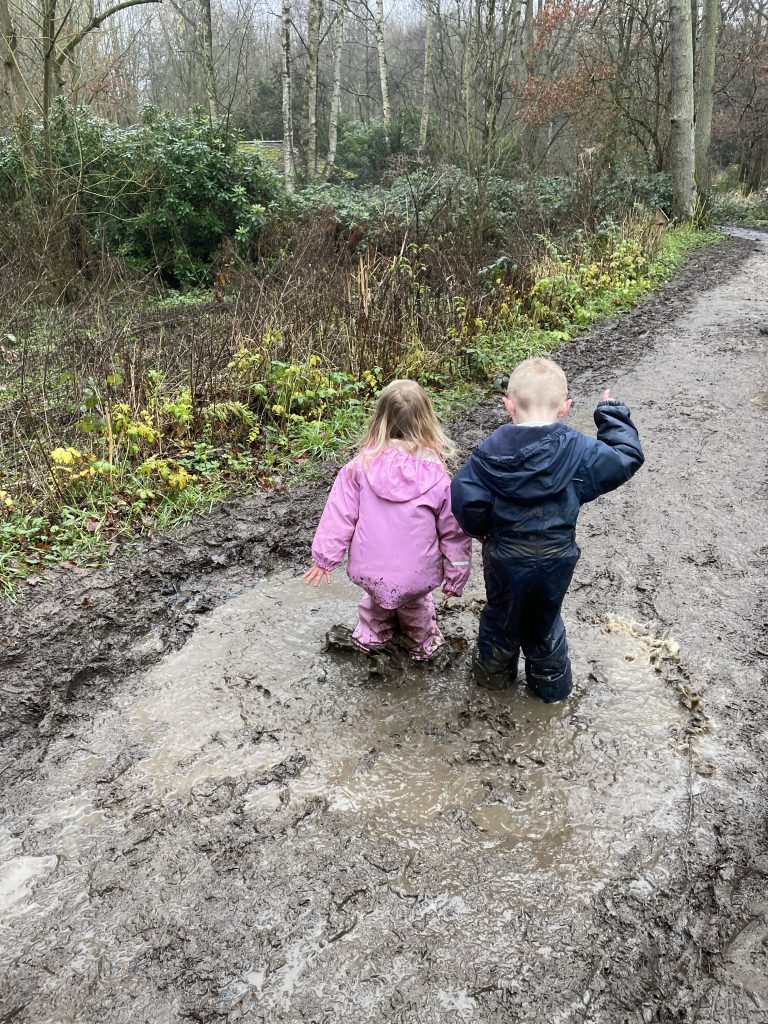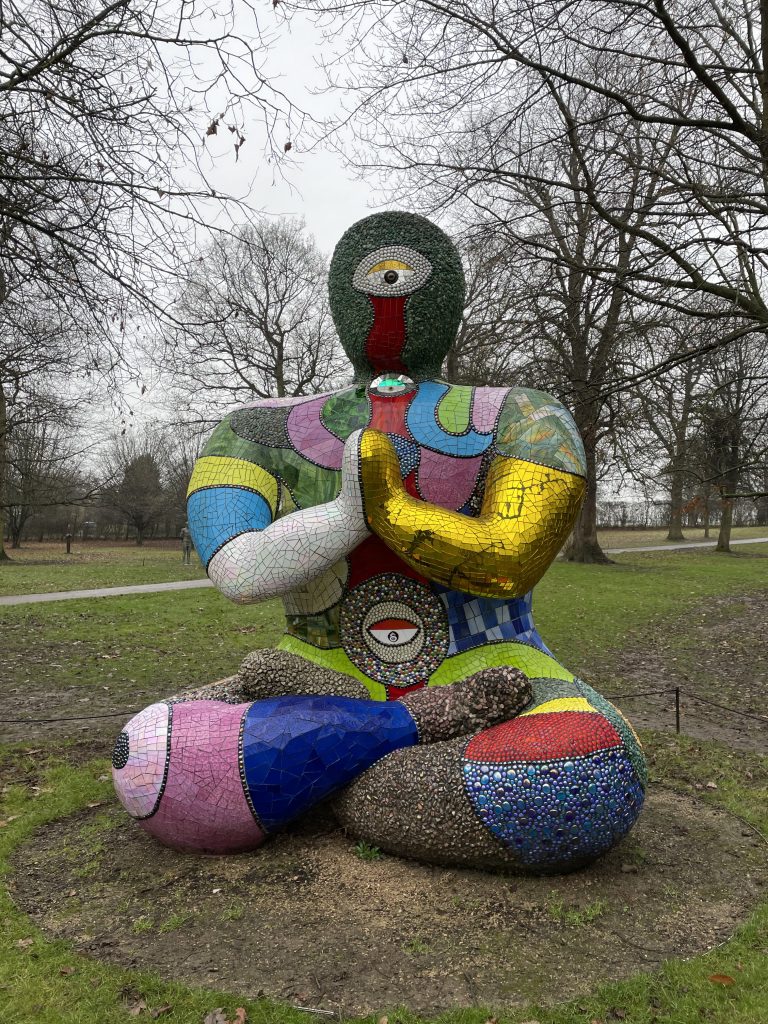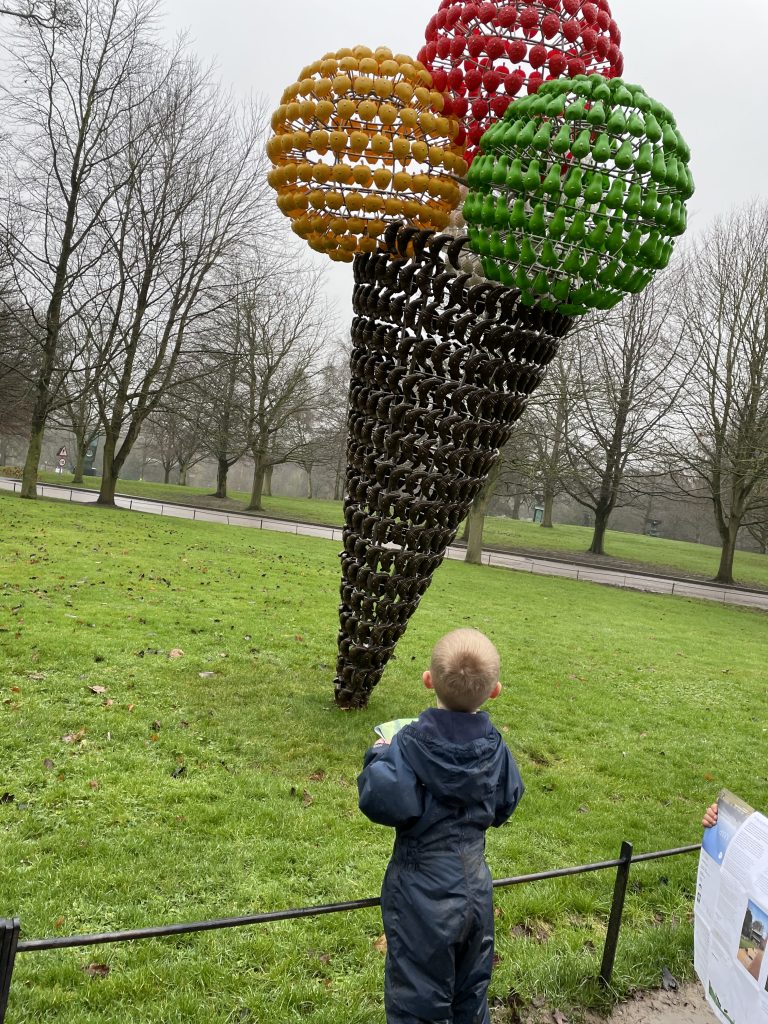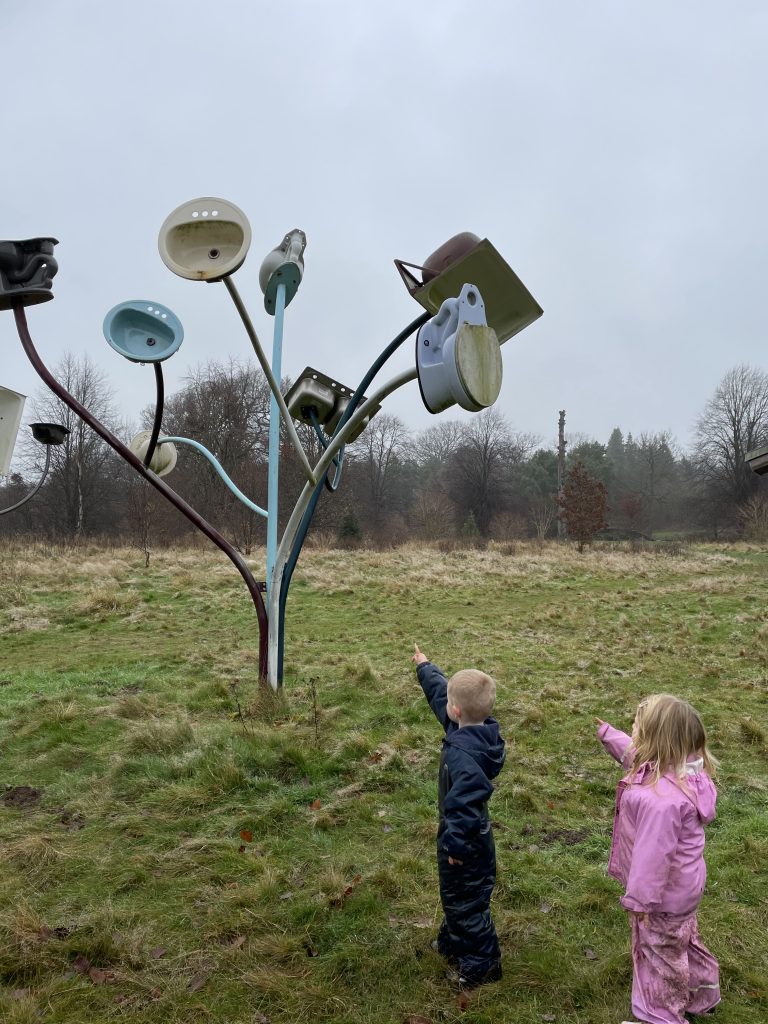 Can't wait to visit again in the summer when it's drier so we can explore some more. Have you been to the Himalayan sculpture gardens?
If you enjoyed reading this post then follow our adventures on Facebook, Instagram and Twitter.