Northumberland is one of our favourite areas to holiday in the UK. It is a spot we return to every year. For our last trip we stayed in a wigwam glamping for 2 nights for Pops' birthday and it was brilliant!
The site I chose was close to Bamburgh as this is their favourite place in Northumberland. Springhill Farm is situated between Bamburgh and Seahouses, slightly inland but with great views out over the coast. It is a working farm with a caravan and camping site plus glamping.
Accommodation details
We had an en-suite wigwam each, side by side in the best spot overlooking the fields and the sea. The wigwams slept 4 (double bed and sofa bed) so it meant they were roomy. They were basic but adequate. They contained everything you would need (except bedding) including fridge, hob, microwave, kettle, crockery and a heater which was very welcome in the middle of the night.
As we went in September 2020 the site was under covid restrictions so the shared facilities were not open. Turning up on the day, check in was easy. A board at reception had your name and wigwam number but your key was waiting in your door for you. Very quick, it was perfect.
Our evening consisted of huddling round the fire (fire starter pack purchased in advance), watching the sunset and toasting marshmallows. After putting Little Man to bed and enjoying a tinny outside, we all retired to bed early. The bed was comfy and we all slept great thanks to the sea air!
At this time of year you are woken by the sunrise which was beautiful. What better way to enjoy your morning cuppa and thinking about the adventures of the day to come.
Our second night in the wigwams was the same; sunset, fire pit marshmallow toasting and a drink before an early night. The site was quiet, well set up but also close to amenities. We had a great stay, the wigwams were clean, well kitted out and reasonably priced. Loved it! We would definitely stay again.
What is there to do nearby?
Find the full 5 day itinerary here. We enjoyed a jam packed few days in the area visiting Northumberlandia, Bamburgh, Seahouses, a boat trip to the Farne Islands, walks on the coastline, Craster to Dunstanburgh Castle and more.
Check out our low down of the best beaches in Northumberland.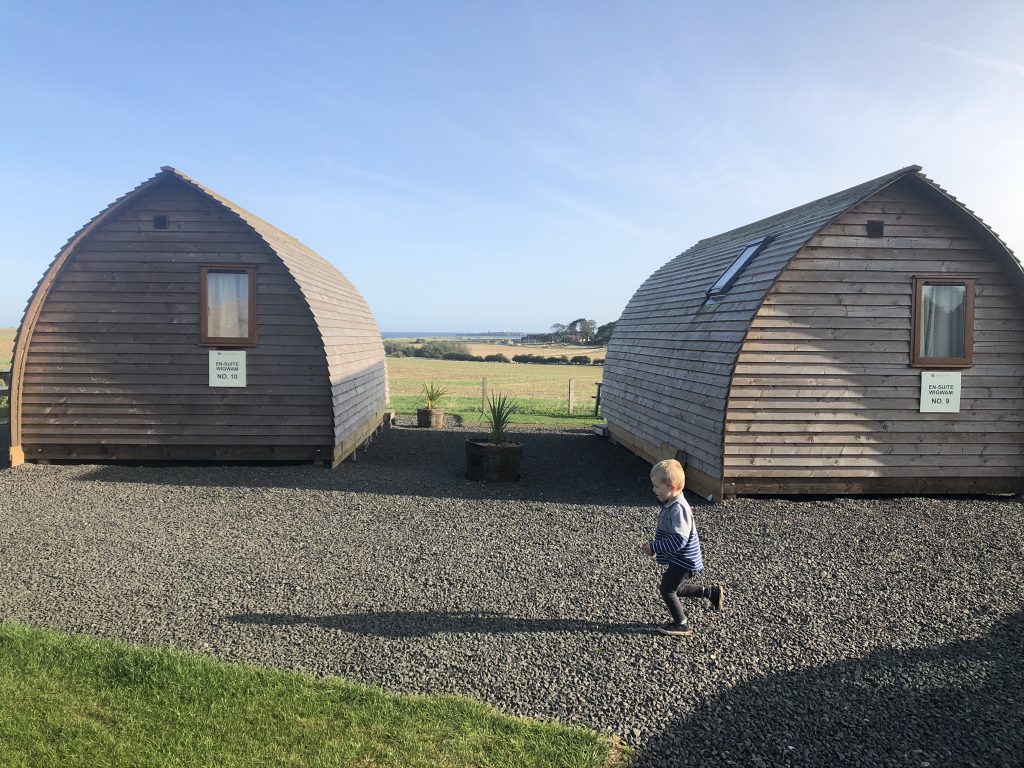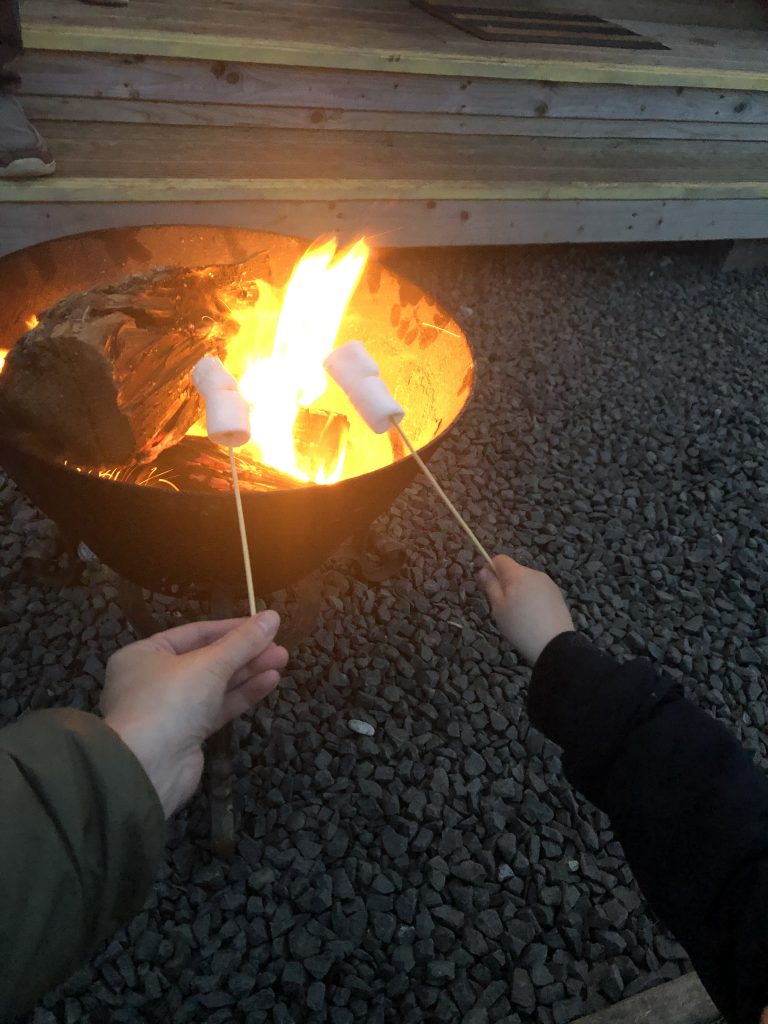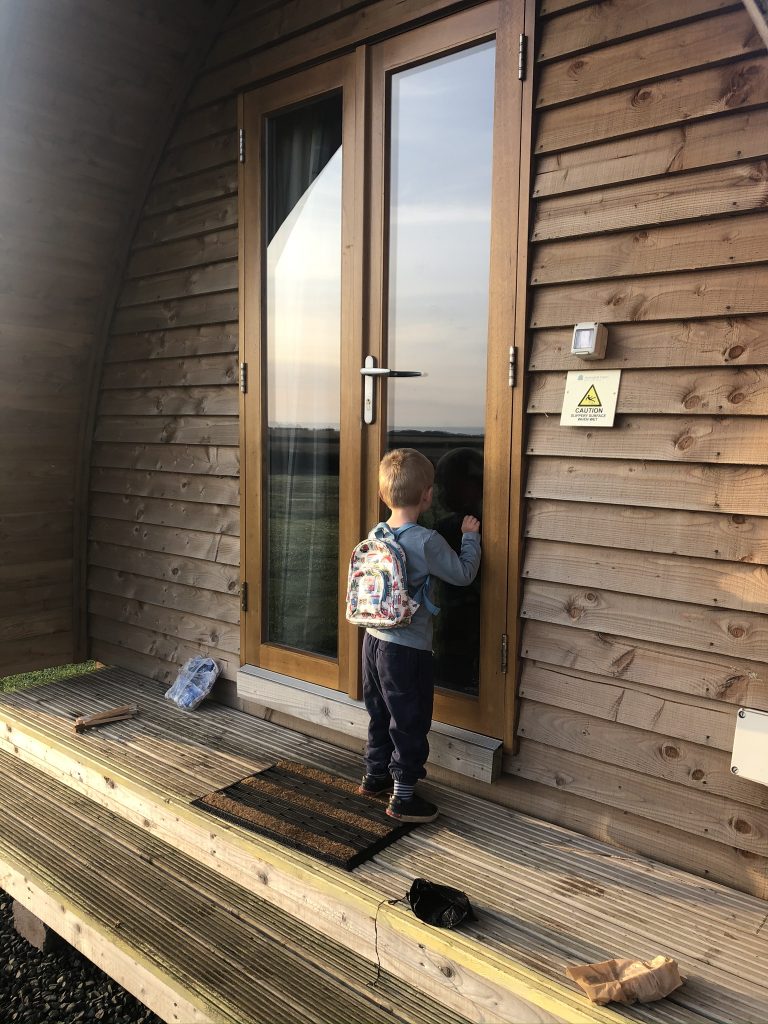 Where do you recommend for a glamping stay?
If you enjoyed reading this post then follow our adventures on Facebook, Instagram and Twitter.