In my humble opinion Northumberland has some of the best beaches in the UK. They are clean and quiet which to be fair is the main things I want from a beach! You really are spoilt for choice in Northumberland for beach days.
Bamburgh Beach
Definitely the best beach. Huge expanse of sand running for miles. Even at high tide there is still sand available so it's a good one to visit at any time of the day or year. The backdrop is amazing too. Bamburgh castle, wow.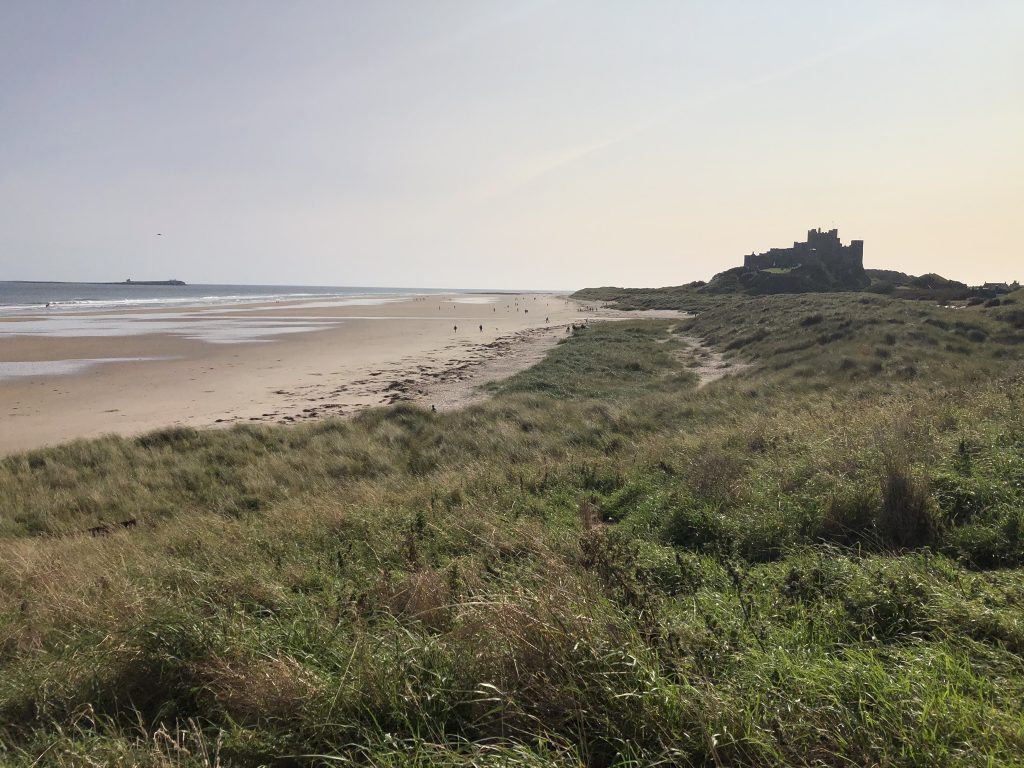 The coastal walks in this area are also great. The walk down to Seahouses is about 3 miles one way. You can also walk north into the other bays. The bay immediately north, in front of Bamburgh Golf Club, is a great sheltered bay for rock pooling.
There are numerous car parks in Bamburgh as well as toilet facilities, cafes, pubs, playground and the Castle to explore.
Druridge Bay
Another huge expanse of sandy beach. The sand dunes are epic, some of the biggest I've seen. Quite the adventure getting off and on the beach, surprising how much you sink when you are running up and down them.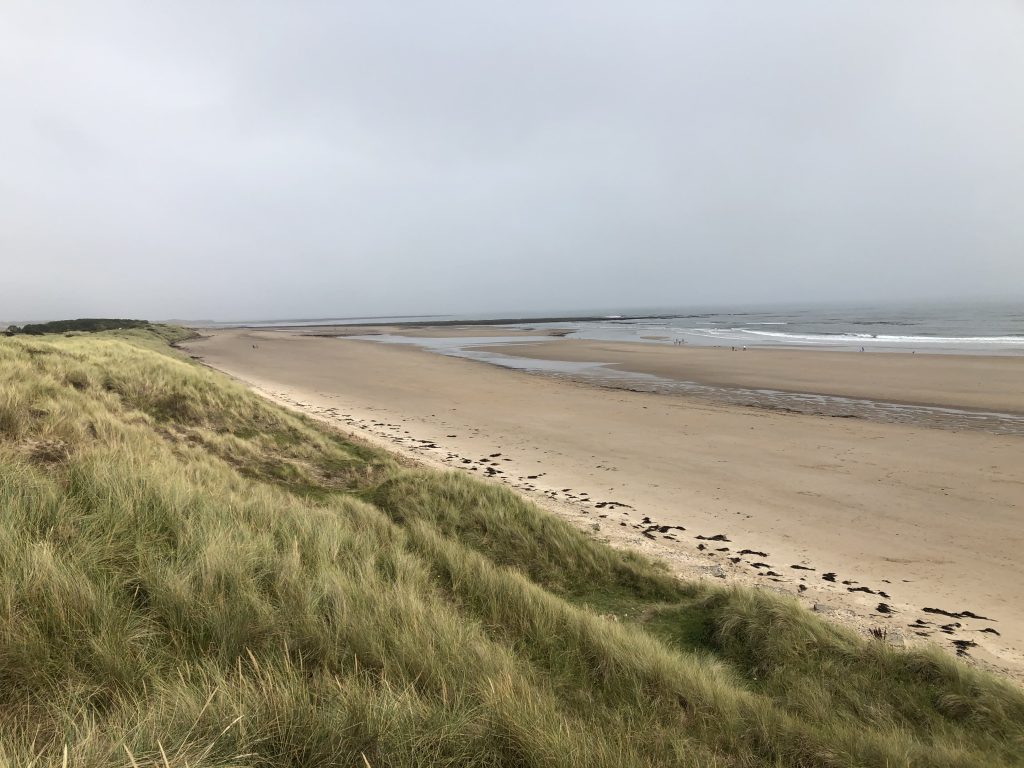 When the tide is out there is a lot of seaweed that is washed up which was thrilling for Little Man. He spent ages routing through it all, picking it all up to examine. There were crabs, little fish remnants, drift wood and more that he found (and had to bring home!).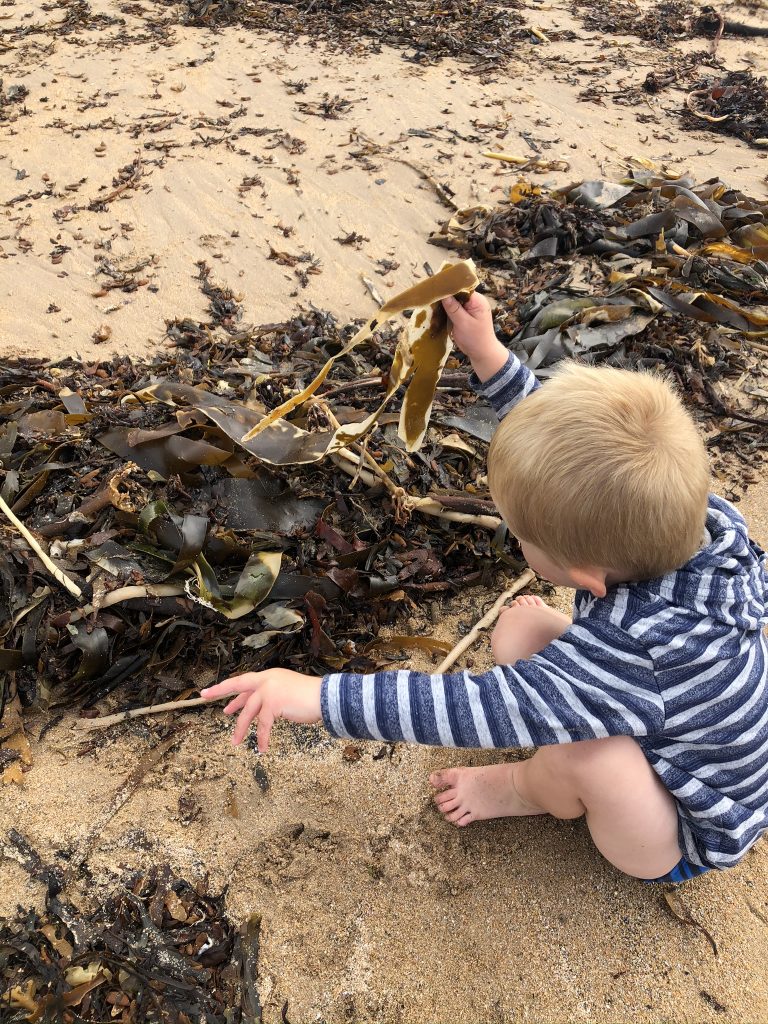 This beach is next to the Druridge Bay Country Park which is a great place for a walk around the lake. There are facilities here; parking, toilets, cafe, park and a water sports centre. Why not try a spot of paddleboarding!
Beadnell Bay
Beadnell Bay is the next village south from Seahouses. There is a small harbour to the north which is worth a walk around. You can go crabbing off the pier and watch the boats.
This beach is a lovely bay which is great for a walk. Just be careful of the tide times as we have been caught out twice now.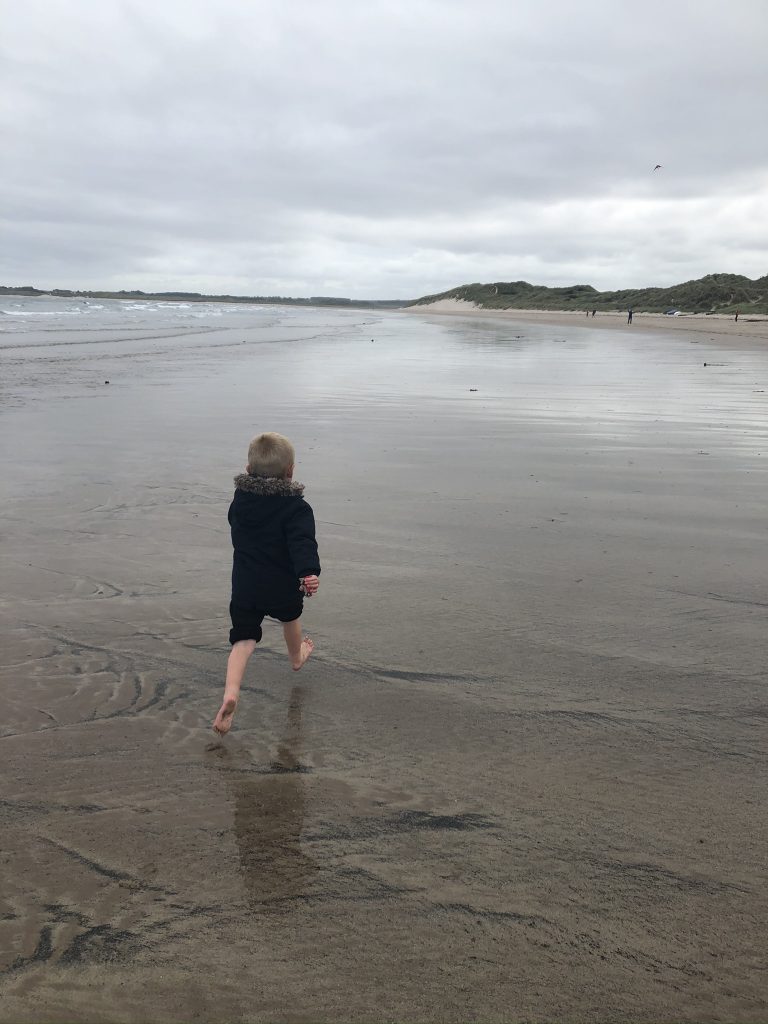 Beadnell is small with the best food option is the visiting Seafood Shack which I would highly recommended. In the car park there are also a few old tractors parked up which Little Man obviously loved. A great distraction to get him closer to the car!
Low Newton beach
This small bay is beautiful. Parking is on the road side on the approach to the village. There is a pub (The Ship Inn) here but that's about it.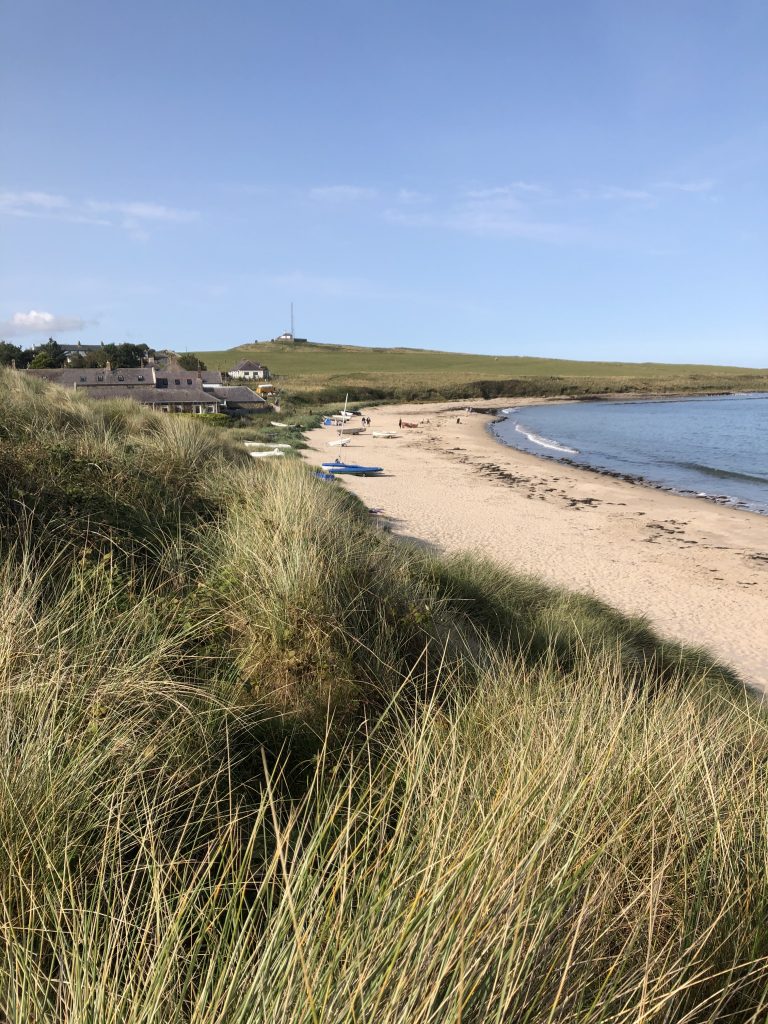 The dunes again are fabulous and there is even a little nature reserve behind them if you wanted a little walk. The coastal path goes right past here and this section down to Dunstanburgh and Craster is stunning.
Which is your favourite beach in Northumberland and why?
Check out what else we got up to in Northumberland here with this jam packed itinerary.
If you enjoyed reading this post then follow our adventures on Facebook, Instagram and Twitter.