Location: Thorp Perrow, DL8 2PS
Thorp Perrow is an estate with formal gardens and a Birds of Prey and Mammal Centre. The gardens are lovely with so much to explore. There are different areas and you find yourself just aimlessly wandering and coming across random sculptures/statues. There are tree lined avenues, open spaces, flower patches, wild areas, a lake, manicured formal garden areas … lots to keep you interested.
The Birds of Prey and Mammal area is at the far end of the estate so is a good area to aim for on your walk. In the Mammal area you can see ducks, chickens, goats, even some meerkats and wallabies! The wallaby enclosure you could walk through and actually stroke them but this year because of covid that was closed off. In the Birds of Prey section there are owls, eagles, more birds of prey… you can tell birds aren't my forte! But there were lots and Little Man especially liked all the different types of owls. Bird displays are on a couple of times a day which we saw happening but our little ones were more interested in eating their picnic at this point!
The walk back down towards the main entrance, where the café and toilets are located, passes the main event, the playground! Now this playground is fab for toddlers. The main climbing frame and slide can be negotiated in parts but usually not without a meltdown and be warned puddles suits on the slide make it incredibly fast!! But the little house, cage, obstacle course, mini climbing frame, swings and zip line kept them amused for a long time.
Thorp Perrow is a fab place for a half day out!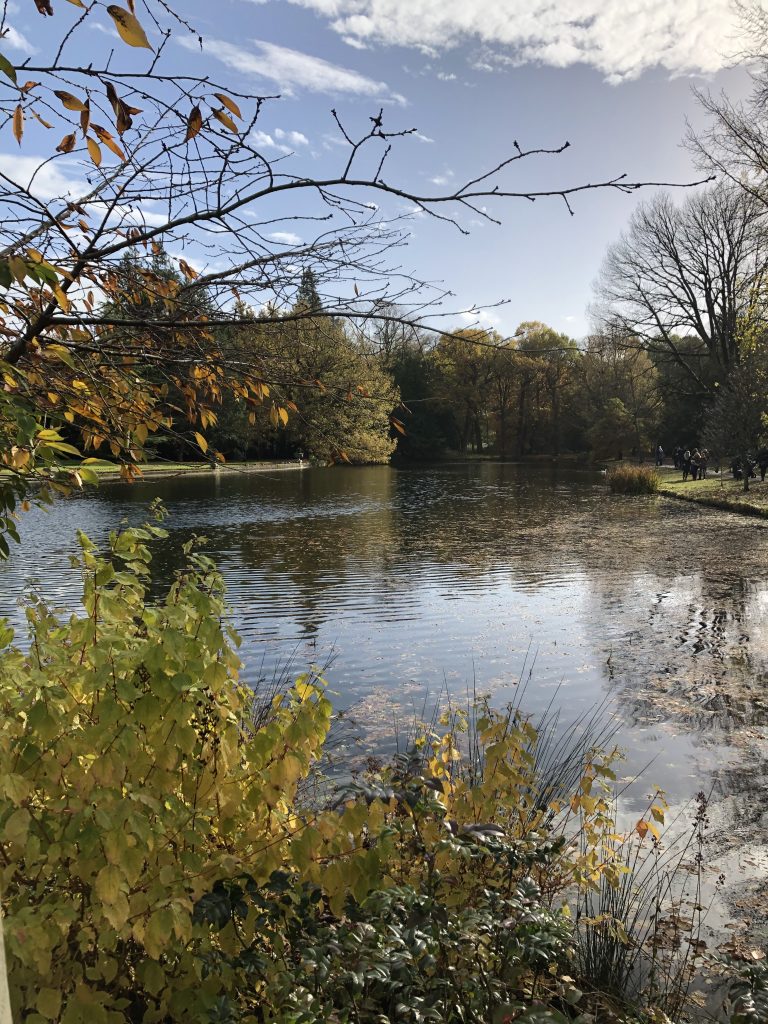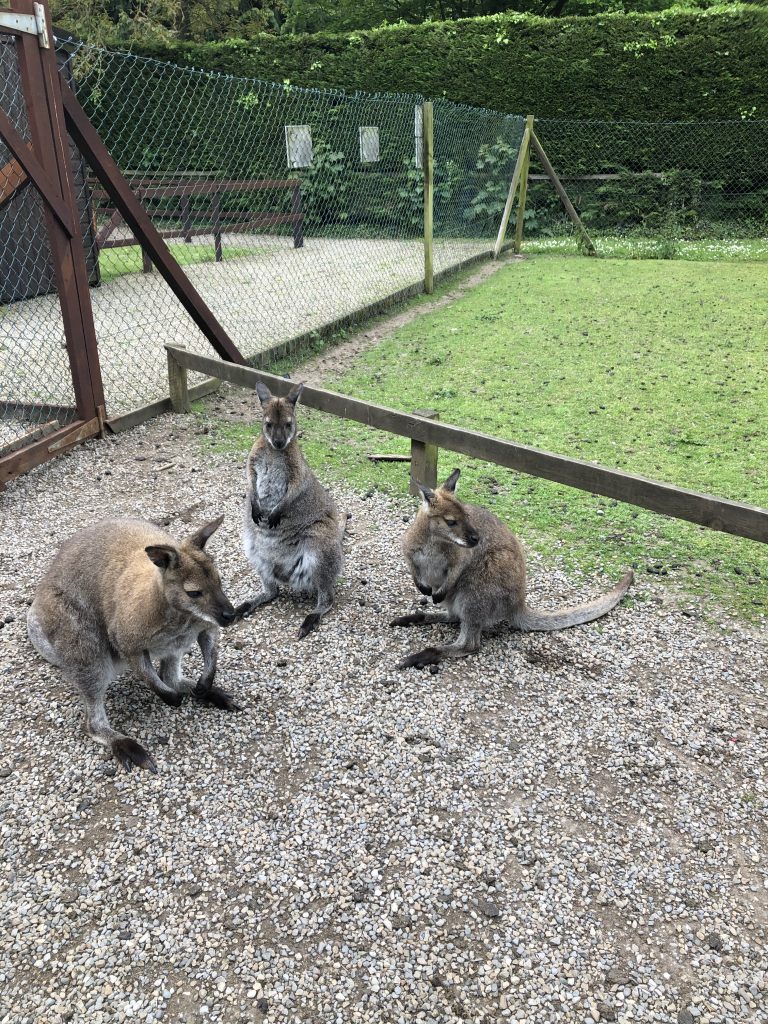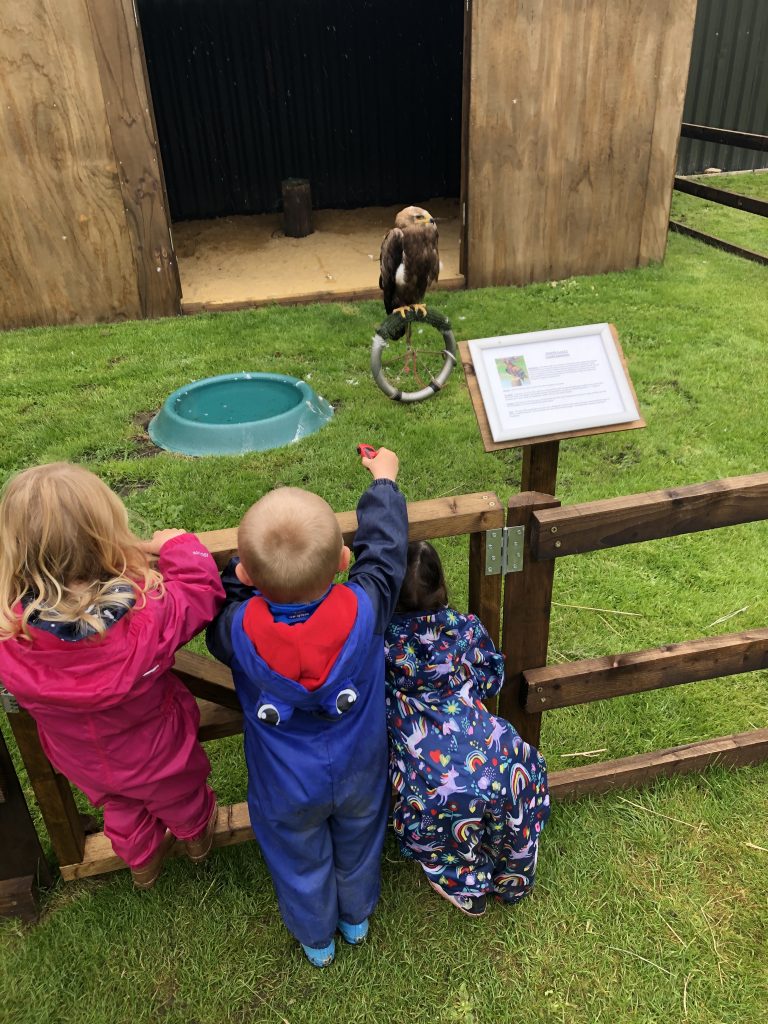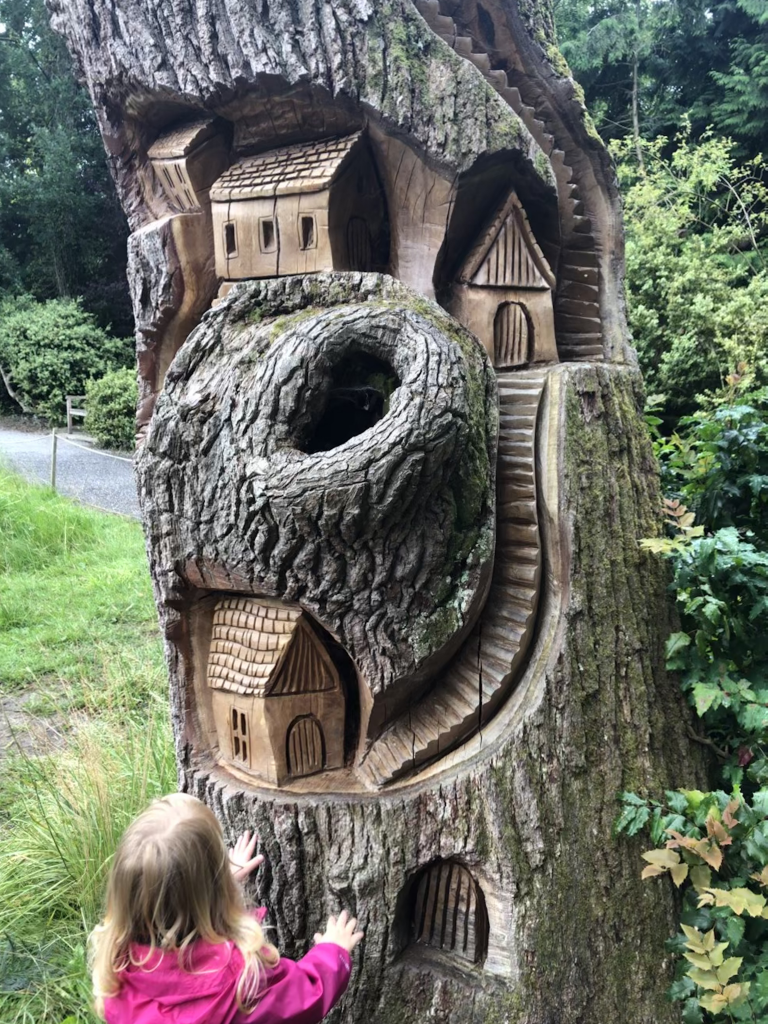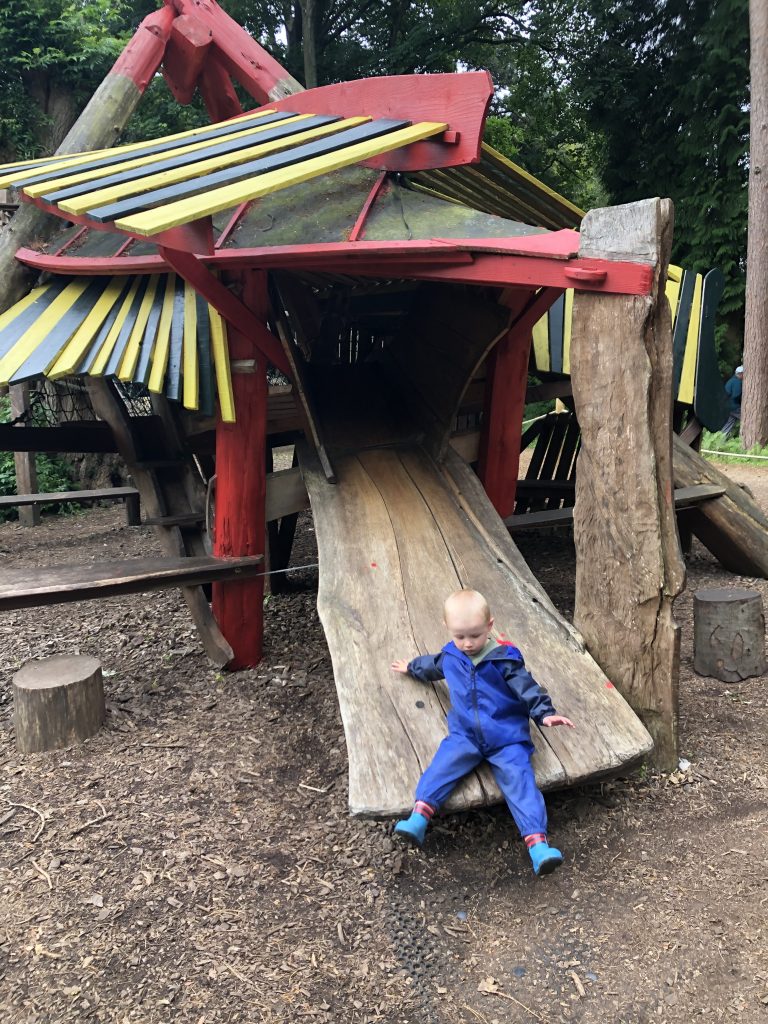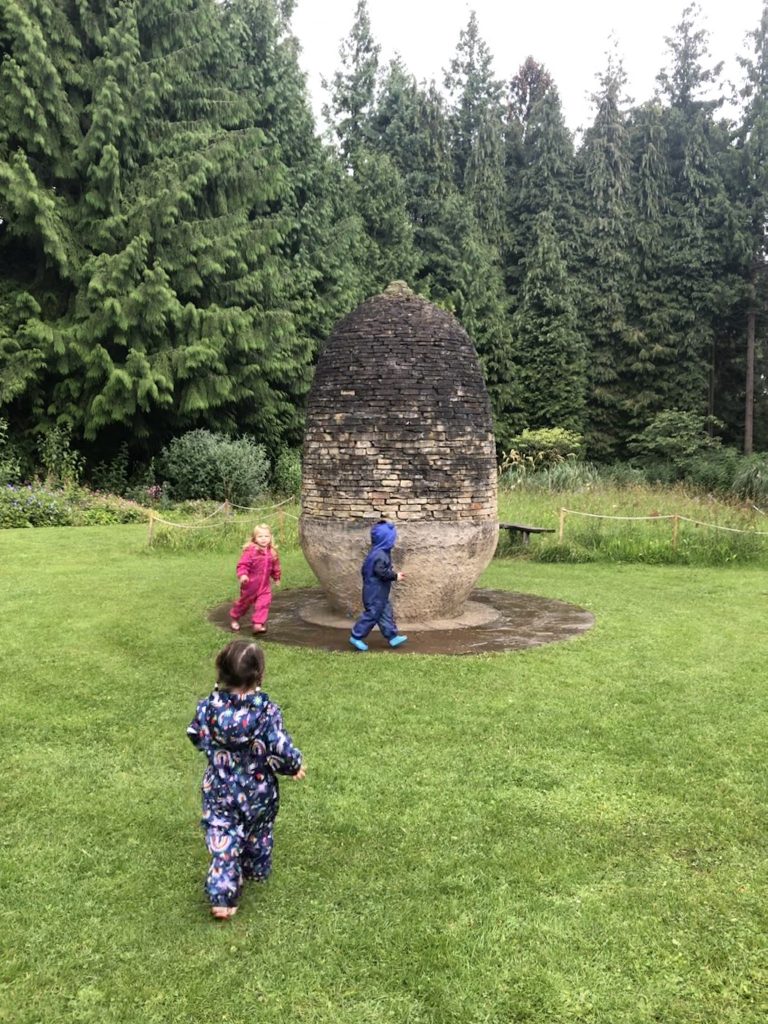 Seasonal Events
There are also seasonal events on throughout the year. We visited last at Halloween and had a great day once again. The Spooky Halloween Trial was brilliant!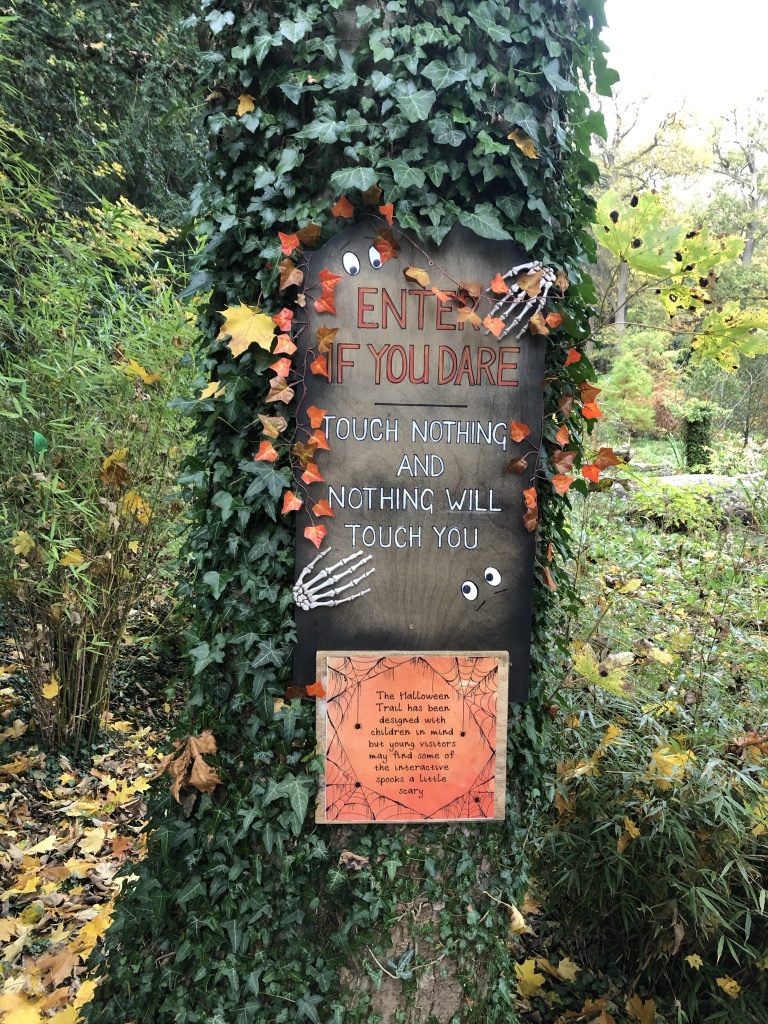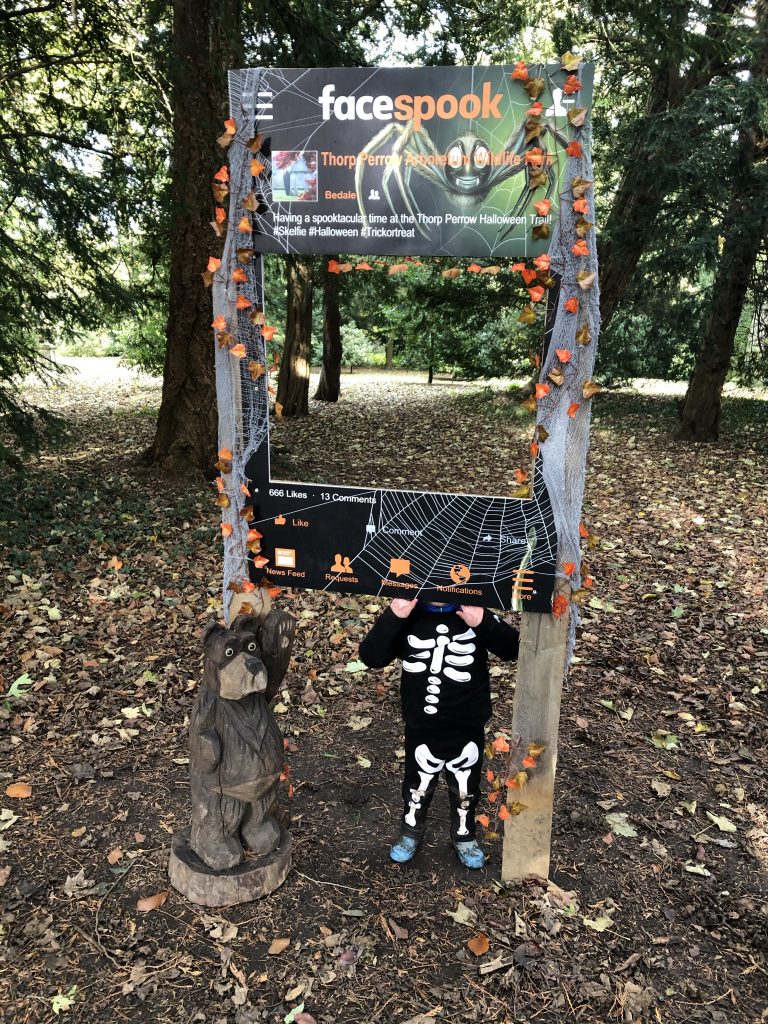 About a mile down the road there is an unbelievable wild flower field with poppies so look out if you visit early summer!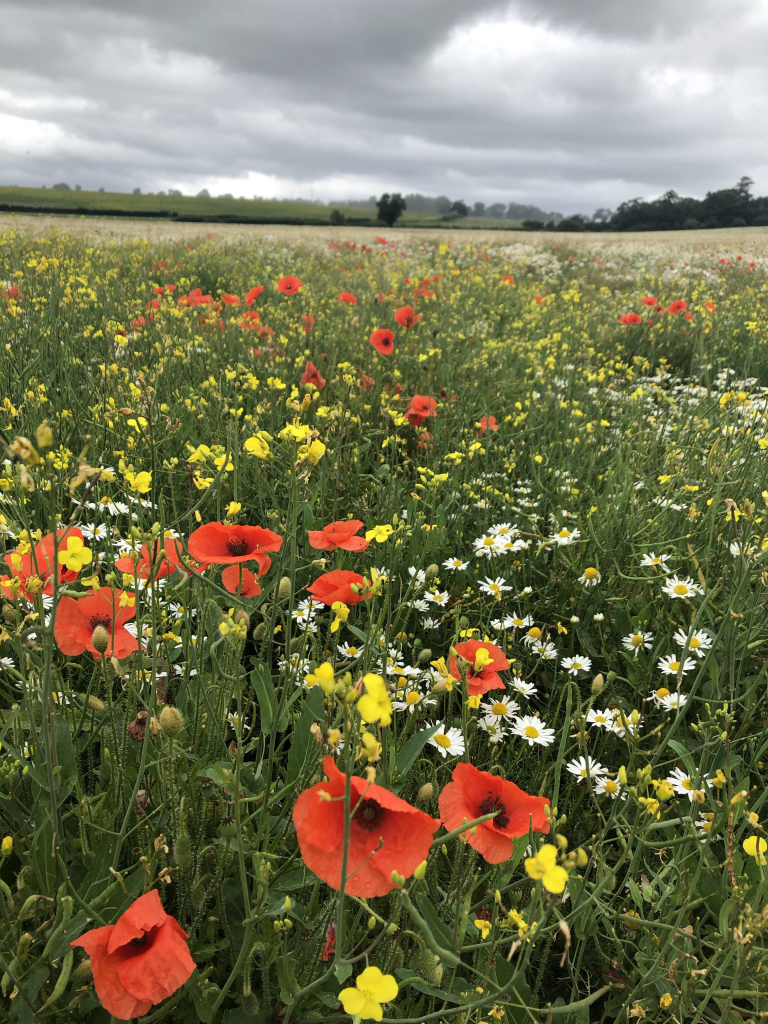 Why not try these other North Yorkshire day out – Himalayan Gardens.
If you enjoyed reading this post then follow our adventures on Facebook, Instagram and Twitter.