Why we love Northumberland
As a family we love Northumberland and go every year for a few days. The area is beautiful, quiet and there is so much to do for couples or families.
Our last trip was in September 2020 and even though there were covid restrictions in place this did not affect our stay at all. If you like an outdoorsy yet foodie break away then Northumberland is for you!
Stop off
The drive up north is around 3 hours so we usually stop off somewhere on route. Northumberlandia was our choice this time. It is located very close to the A1 so an ideal place to stop. Northumberlandia is a man made land formation of a lady's body. Sounds random I know but it is really cool. We spent a couple of hours here walking the many pathways before having our car picnic.
We also visited the Cramlington Spoon as it was so close. This very big spoon on a footpath across fields was placed in honour of the Dig for Victory in the First World War.
Where to stay
The first two nights of our trip we were based in Seahouses, near Bamburgh. We booked a wigwam glamping stay which you can read the full review here.
What to do in Seahouses
Seahouses is a harbour village with plenty of places to eat, a small supermarket and things to do. We had a couple of hours wandering around here showing Little Man the Life Boat Station, the boats in the harbour, a little paddle on the beach and grabbing fish and chips. No trip to the seaside would be complete without fish and chips would it! On previous visits here we have also played mini golf.
To walk off our tea and to tire Little Man out we took a walk on Beadnell Beach, a 5 minute drive away. Parking in the main car park the beach appears through the sand dunes. At one end of the beach you have the harbour which is ideal for crabbing. The rest of the beach is wide and sandy so perfect for evening strolls. There is also usually a Seafood Shack in the car park which does amazing fresh seafood.

What to do in Bamburgh
Our second day was spent in Bamburgh. We love this area of Northumberland and this is by far the best beach. We walked on the beach, along the coast to a more sheltered bay to paddle, flew a kite and wandered around the Castle grounds. On previous visits we have been inside and it's certainly worth a trip. The playground in Bamburgh has the best view!!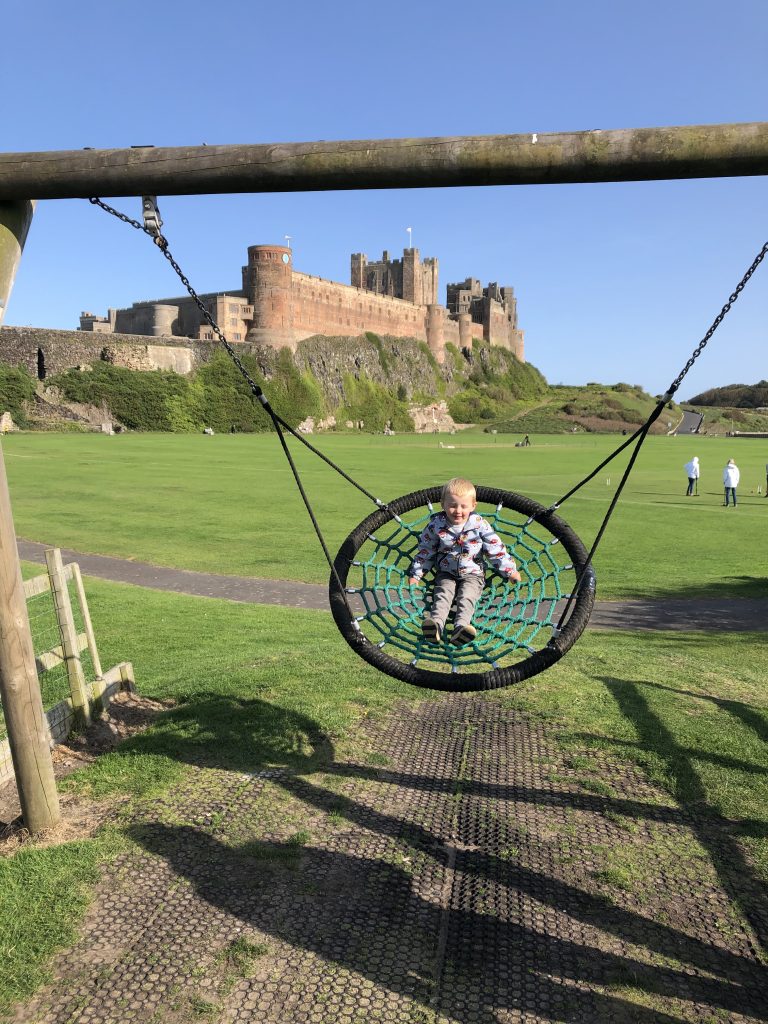 In the afternoon we took a pre booked boat trip to the Farne Islands (departing from Seahouses). At this time of year we saw seals and seabirds but I would love to go back earlier in the year to see the puffins. The boat trip takes around 1.5 hours. It's a great addition to a day out but take layers as it's cold out at sea and you can get splashed!
Where to eat out
As we had a birthday to celebrate we booked a table at The Joiners Arms in Newton-by-the-sea. For this you do need to book way in advance. It's a beautiful pub which does fine dining type food which was delicious. For a special treat for a night away you can also stay here on a dinner bed and breakfast special.
What to do in Craster
For our third day we made the most of being on the coast and headed to Craster. The walk from Craster to Dunstanburgh Castle is a walk we do every time we visit without fail. It is a 3 mile walk in total along the coast with the Castle always in sight. We didn't go in on this occasion but have done previously and you could spend a good hour or so exploring. We walked behind the castle this time and enjoyed some rock-pooling and also taking in the views of Embelton Bay ahead. Walking back to Craster we had lunch booked for The Jolly Fisherman which I would highly recommend. Craster is a lovely fishing village and certainly worth a stop off even if it's just to pick up some kippers!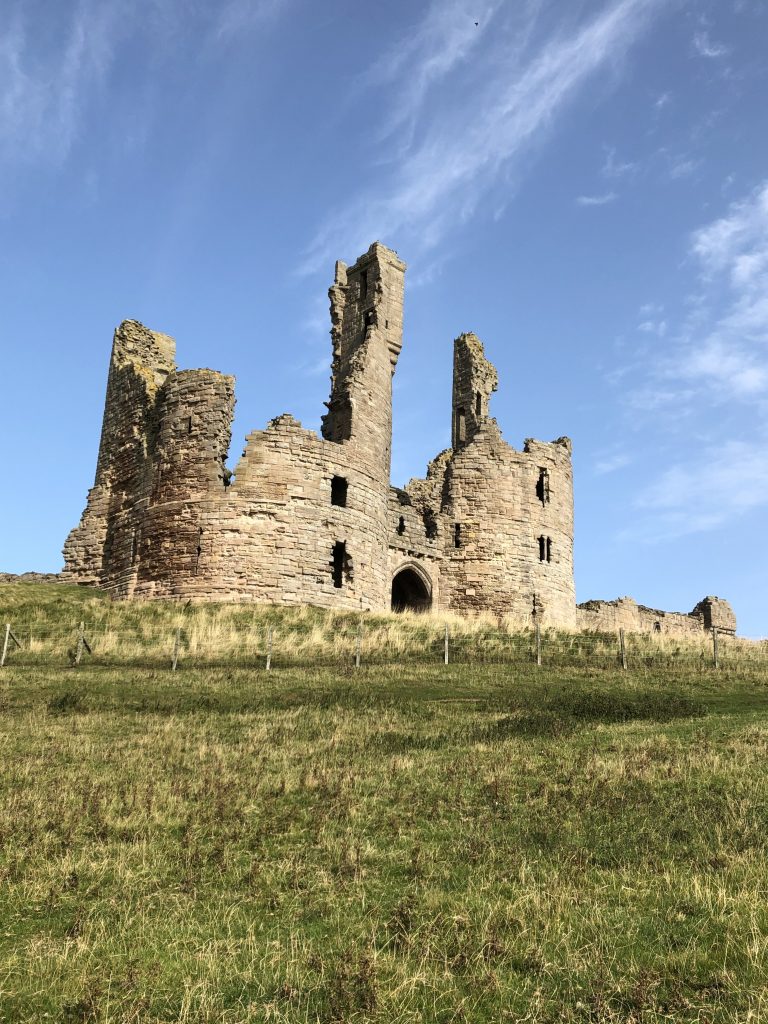 After lunch we headed to Low Newton to have some time on the beach. We did a short walk along the coastline before spending a couple of hours on the beach. This again is a small village with only one pub (The Ship Inn) so book ahead of you want to eat. The beach is delightful though and we even had a little paddle.
We had a scenic drive to our accommodation through Amble, stopping off for a little wander and an ice cream. A lovely spot which would be great as a base as there were so many places to eat.
Where to stay around Morpeth
Our final two nights were spent at The Anglers Arms in Weldon Bridge, near Morpeth. This is a pub as well as a B&B. The food is the best pub food around. We always get a Groupon deal to stay here. It's a great spot if you are in a couple but probably not ideal with a small child. It worked out well on this occasion as due to covid they were required to close at 10pm so there wasn't any noise.
Cragside, near Rothbury
Our fourth day we spent at Cragside. This National Trust is the best outside of Yorkshire! It's up there with Fountains Abbey and it's a very hard decision to make on which is best! But I'll stay true to Yorkshire (although I do !! Cragside is a brilliant day out for all the family. The grounds are great, so much to explore; woodland, lakes, playground, maze as well as engineeering history such as the Archimedes screw and the old water wheel. There is a house which you can go in too which is beautiful inside. It isn't too big so you can get round within an hour. Cragside is a MUST visit.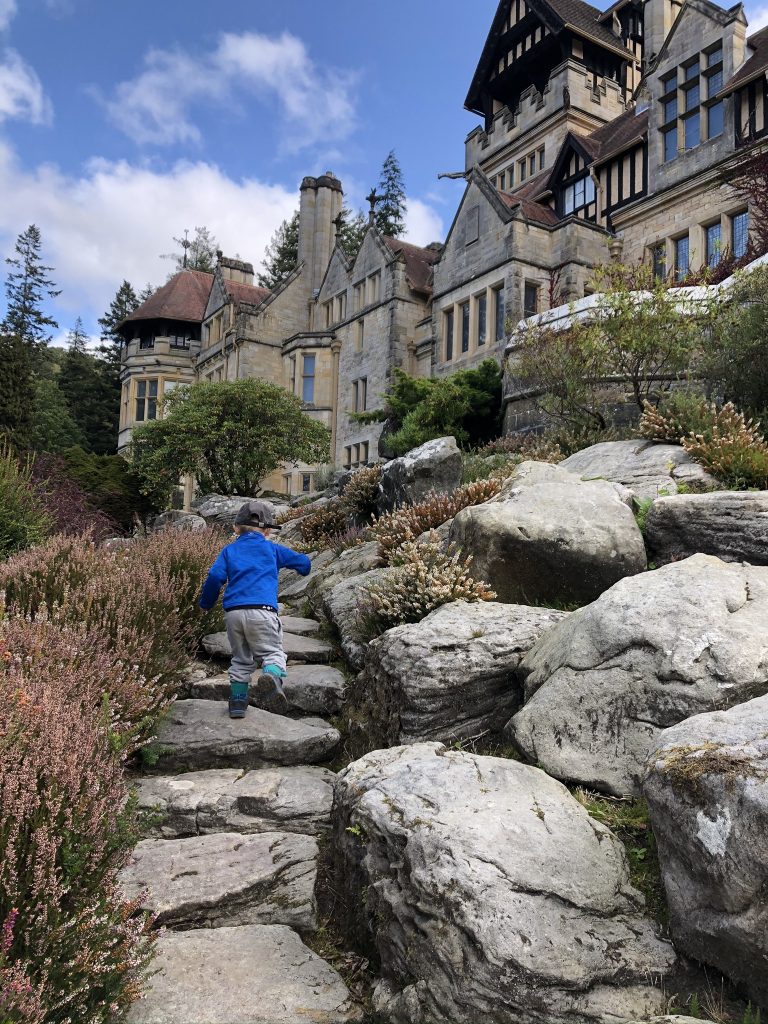 As we were close to Rothbury we squeezed in a hike up Simonside Hill whilst Nana took Little Man to the park. This is a great walk up with stunning views. It's an easy climb too with very easy paths to follow so you can't get lost (although we managed it!).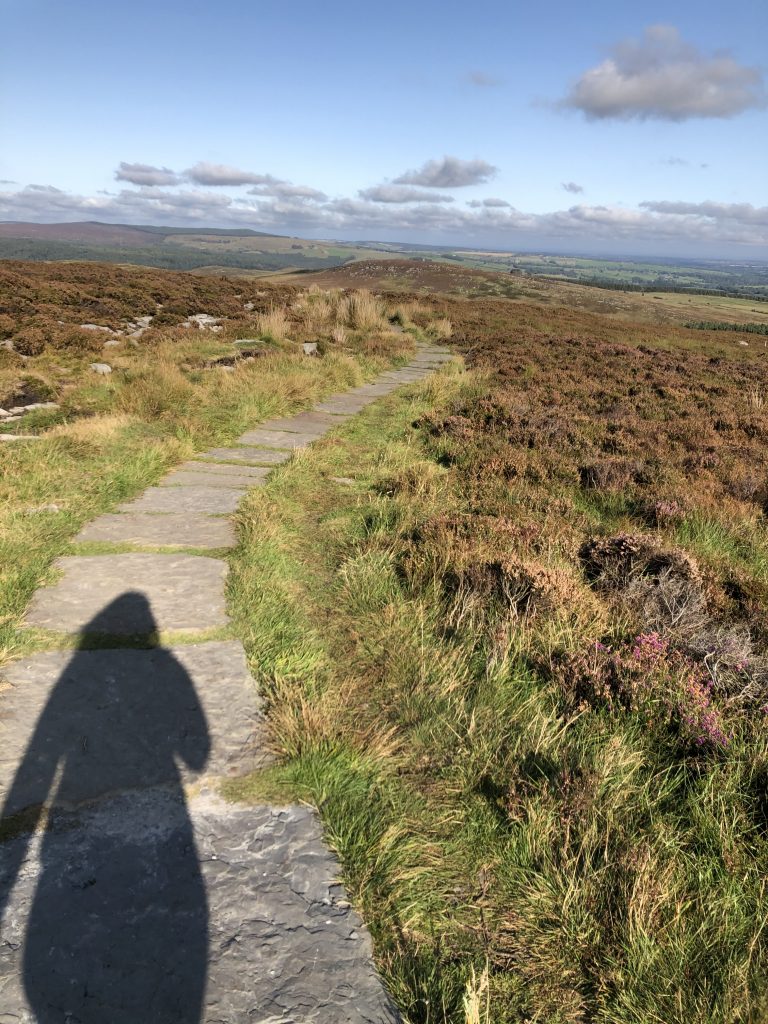 What to do at Druridge Bay
On our last day we decided to head a bit further south so we didn't need to stop off on the way home. We headed to Druridge Bay Country Park. I'd heard good things about here and it didn't disappoint. We did the circular walk around the lake, enjoying the views, stepping stones and of course the park! We also detoured to the beach and Little Man enjoyed splashing around and routing through all the seaweed. The sand dunes here were huge! The sight of my parents trying to scale the sand dunes, failing dramatically and getting the giggles will stay in my memory forever!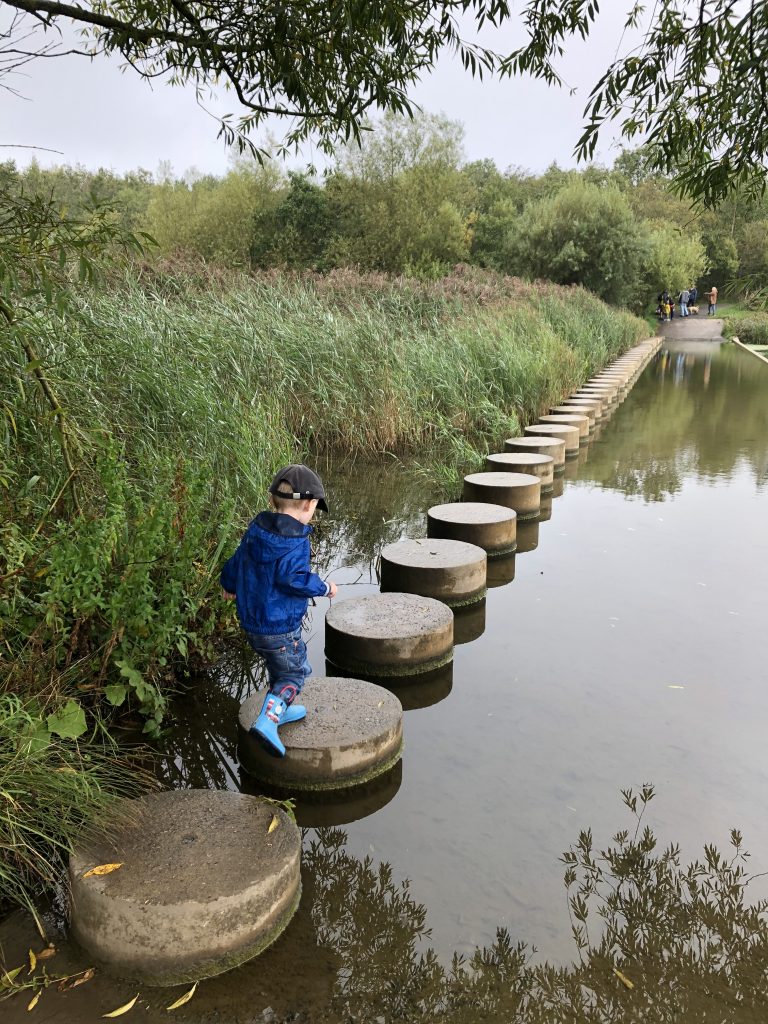 Our 5 day trip was the highlight of our year. We managed to pack so much more in than our usual long weekend trips so we will definitely be spending more time there again in 2021.
What else do we love about Northumberland?
Other trips / sights that we have done that I would recommend are:
The Holy Island of Lindisfarne – drive across the causeway and walk around the castle area. Check tide times!
Alnwick Castle – wander around the castle and grounds and even have a flying lesson!
Alnwick Gardens – explore the wild variety gardens and have lunch in a treehouse.
Barter Books in Alnwick – a beautiful bookshop to lose yourself in for an hour.
Walk along Hadrian's Wall. – Housestead Roman Fort is one of the best to explore with kids.
Kielder Reservoir – an ideal base for a few nights. The reservoir along with woodlands are great for walks, bike rides and there is even a dark skies observatory.
Warkworth – a lovely coastal village with its own castle. Perfect Sunday stroll kind of place.
The beaches – Northumberland has the best beaches in the North of England. The coastline too is brilliant for walks.
Whatever you chose to do in Northumberland you will love! It is quiet, has some of the best beaches in the country and is full of castles! Every time we go we find somewhere new. What do you love about Northumberland?
If you enjoyed reading this post then follow our adventures on Facebook, Instagram and Twitter.