Location: Main car park, BD24 9QD
Distance: 1.5km (there and back)
What3words: letters.shakes.unfounded
If you only ever go once to Stainforth make sure it is in the Autumn so you can see the jumping salmon! It may sound like a strange thing but believe me it is the most exciting thing when you are there. Nature really is bloody fantastic at times!
Parking in the YDNPA car park just off the main road the walk is a very short one down to the waterfall. From out the back of the car park turn right and go under the bridge (under the road) following it through the picnic area. Turn left over the railway then right and follow the path to the narrow country lane (Dog Hill Brow). Follow this road down hill and it will lead you to the cutest bridge, a Packhorse Bridge. Stainforth Force waterfall (or Foss) is on your left.
To access the Foss you can either climb the stile or go through the gate on your left and head downstream. There is a large rocky area where you can sit patiently waiting, whilst enjoying your snacks to wait for the salmon to make their momentous journey upstream.
The day we visited it was like a day out at the races, we were waiting in anticipation and jumping for joy when we saw one attempt the great leap! The falls themselves aren't too bad to view either.
This walk can be made longer by heading further downstream towards Langcliffe or combined with Catrigg Force waterfall walk.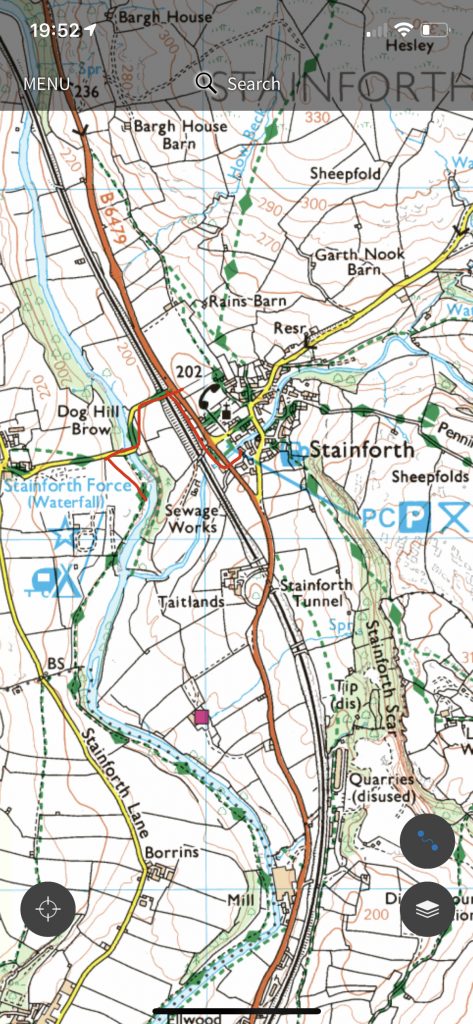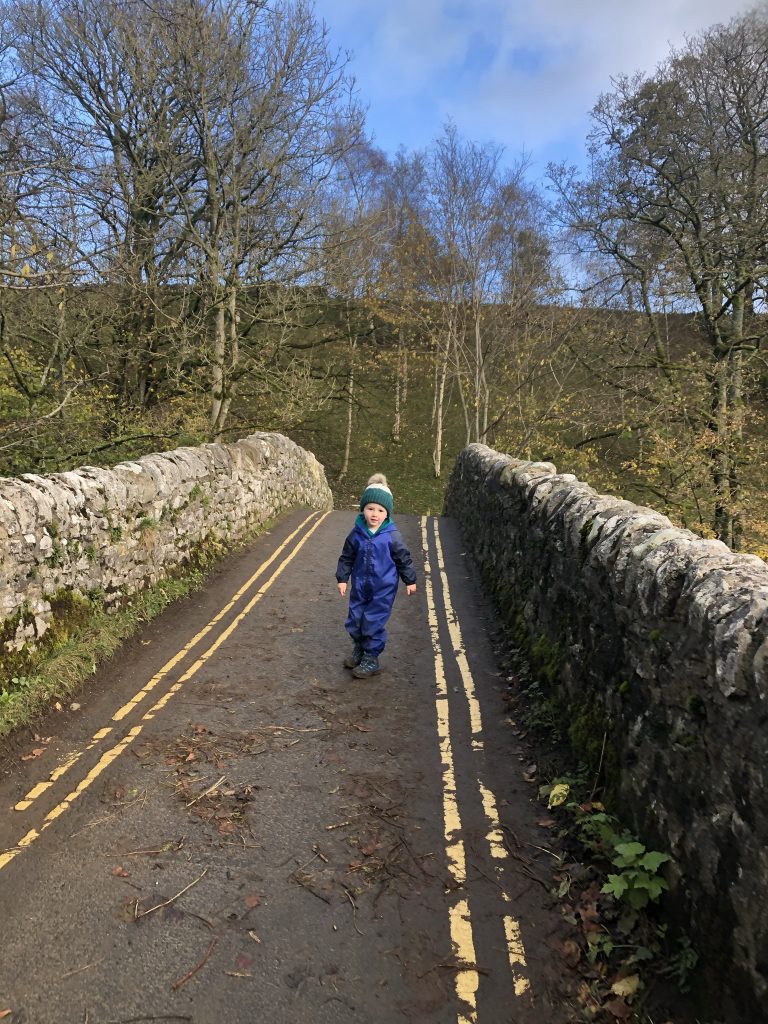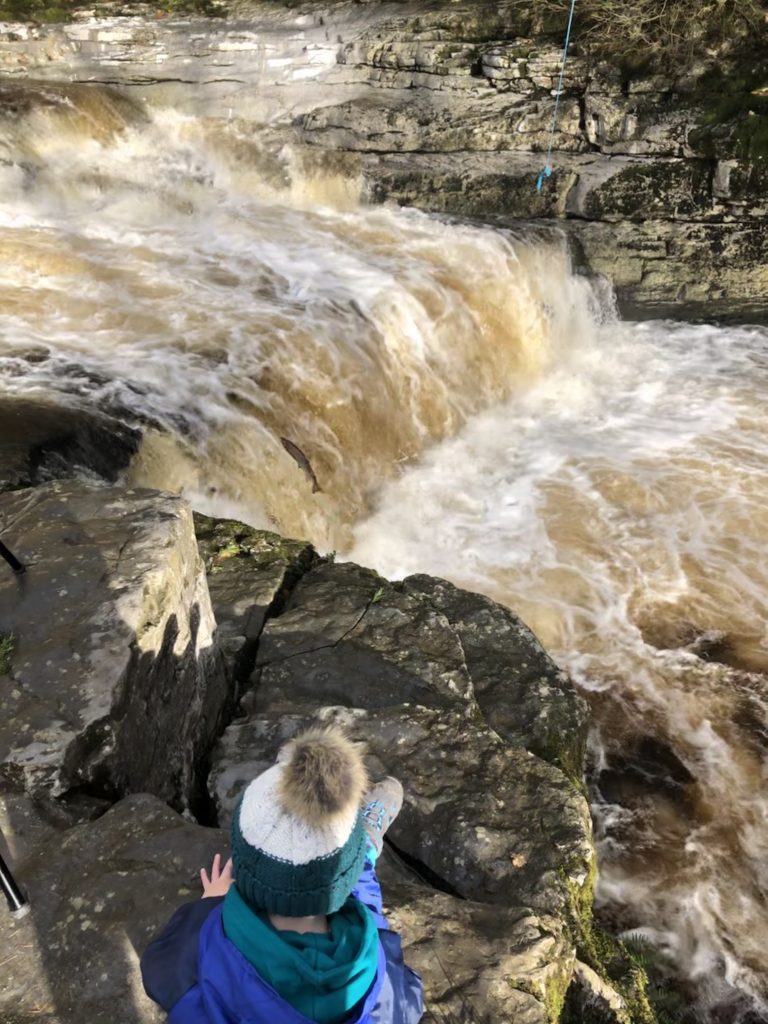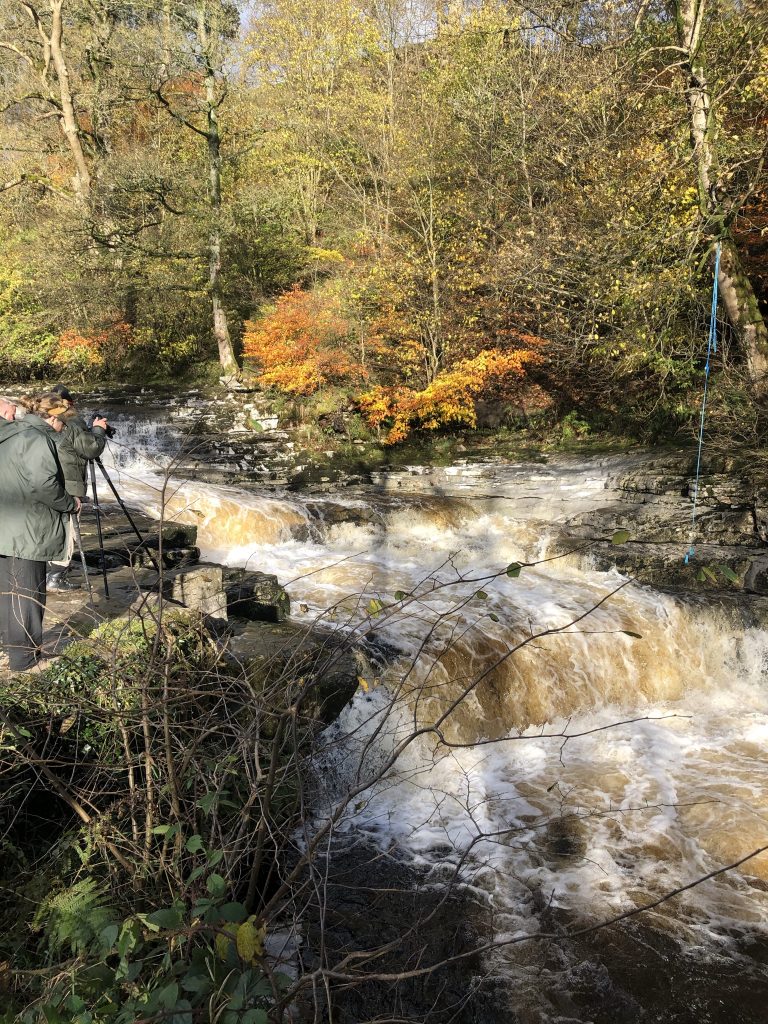 If you enjoyed reading this post then follow our adventures on Facebook, Instagram and Twitter.