Location: HG4 3DY
Hands down the best National Trust property in Yorkshire. Fountains Abbey is absolutely brilliant for all ages, you will love it!
Before lockdown #1 I took my parents for the first time and they were blown away! To be fair I'm always impressed when I go and I know what's coming. The grounds are huge with lots of options for walks. The main paths are pram friendly too.
The Abbey is just brilliant. It is huge, there is so much to explore, climb, hide, jump off, run round, it really is a child's paradise! I've loved visiting over the past year (think we have had our monies worth out of our annual pass on this place alone). Little man has developed so much over the past year and it's been lovely seeing him gain so much with every visit; his confidence has grown, his upper body strength has increased, his sense of adventure has quadrupled, his risk taking has developed and his excited squeals have gotten louder! The outdoors does wonders for kids.
There are also the lakes to walk around, the sculptures to spot, the deer park to explore, the tunnel to find and the view points to enjoy. It really is a full day out.
Seasonal Events
Fountains Abbey is one of those places you need to visit in every season too. We've been in Winter to see the snowdrops, Spring for the Daffodils, Summer for picnics and ice cream, Autumnal days for puddle jumping and Christmas to see the Abbey lit up. They also have themed events in the holidays such as the Spring Scavenger hunt that we have just enjoyed. Any time of year or weather though is great for walks and exploring the ruins.
Facilities wise they are all there, toilets around the estate as well as cafes/kiosks and an epic adventure playground.
A must must must visit!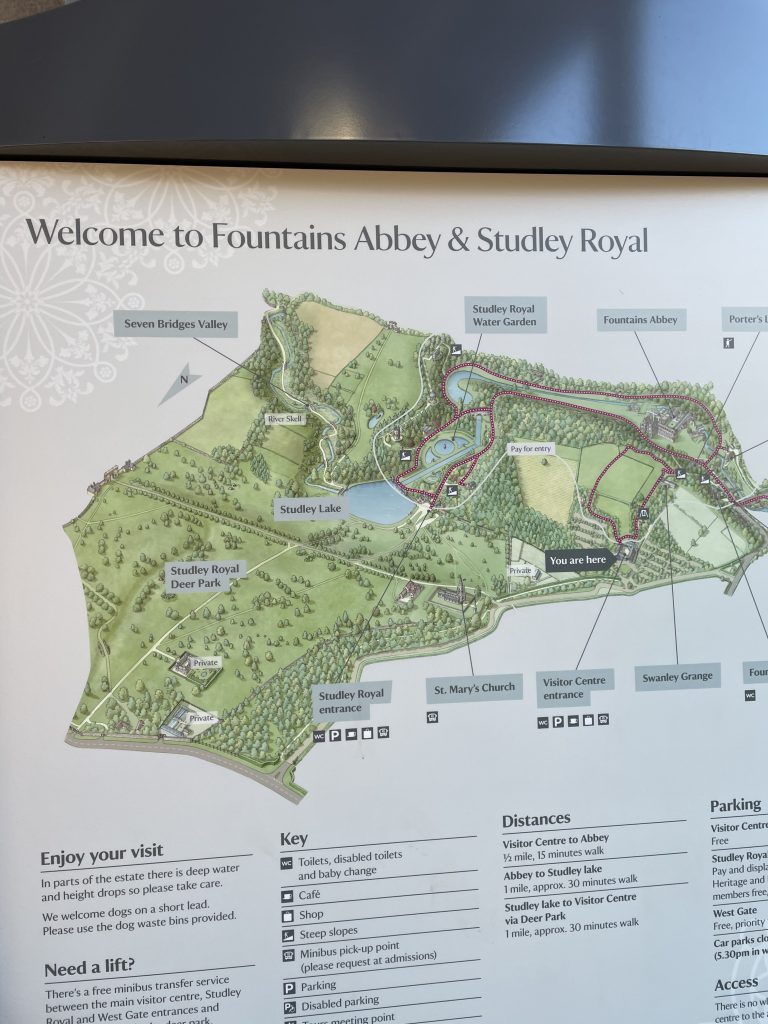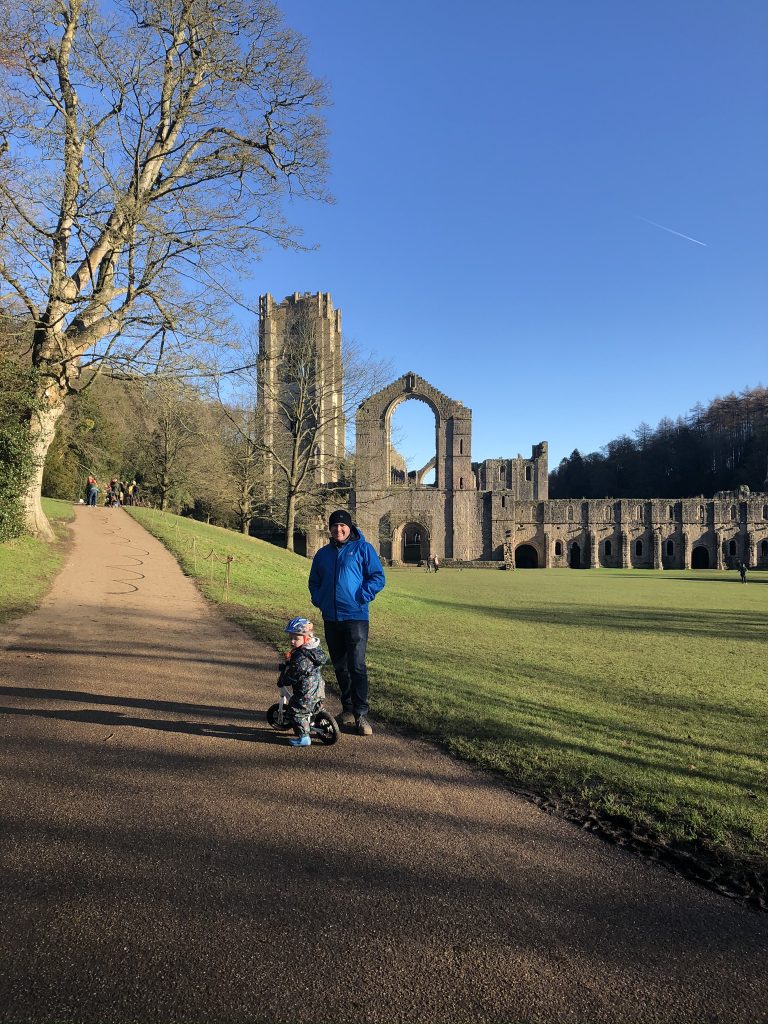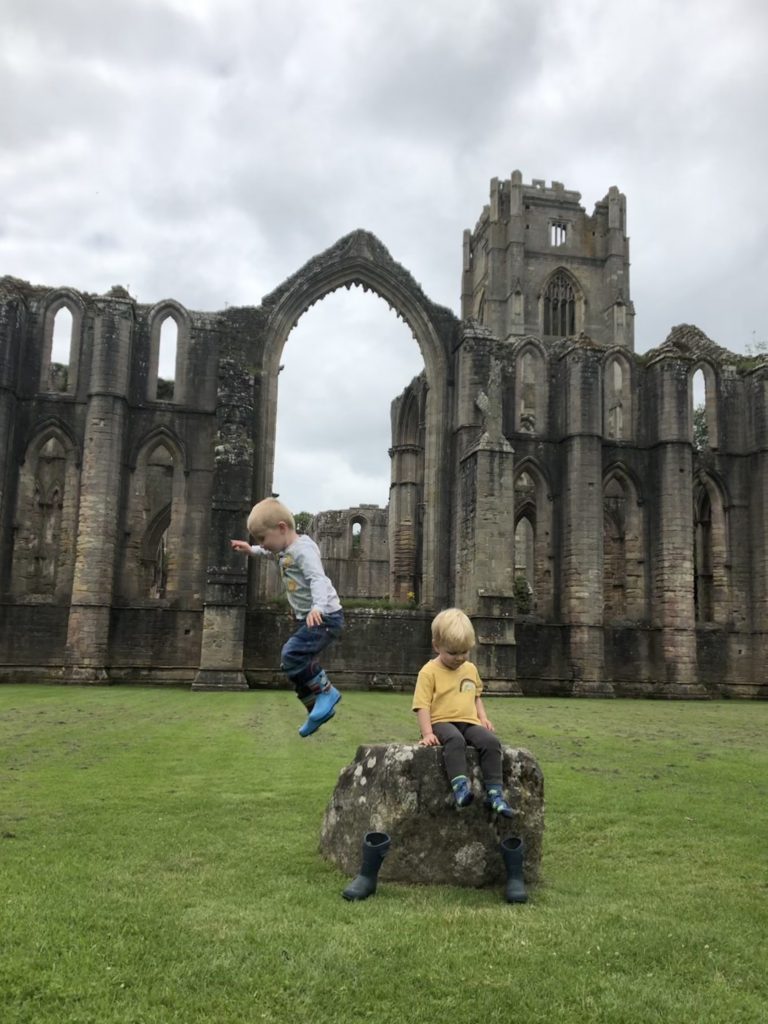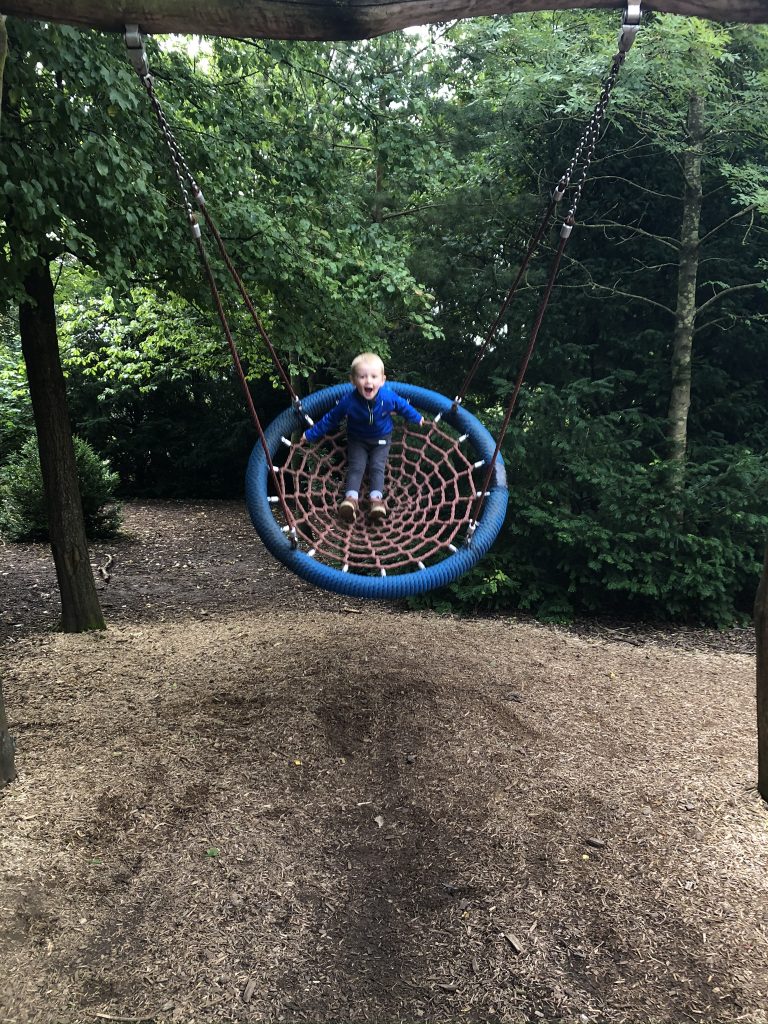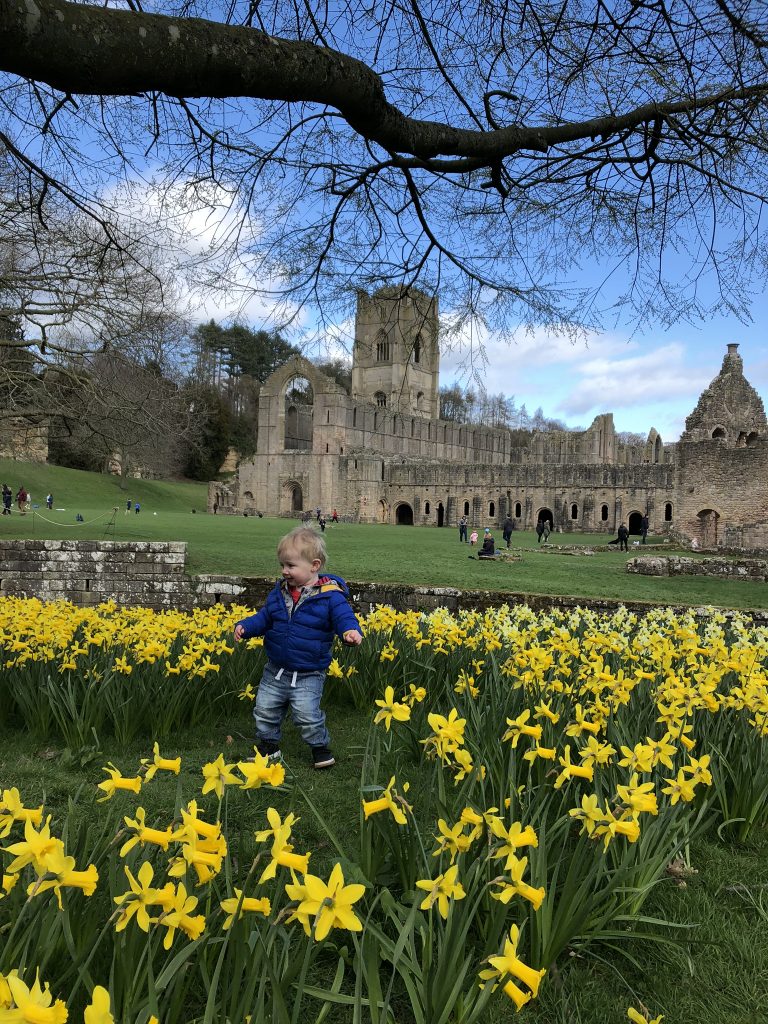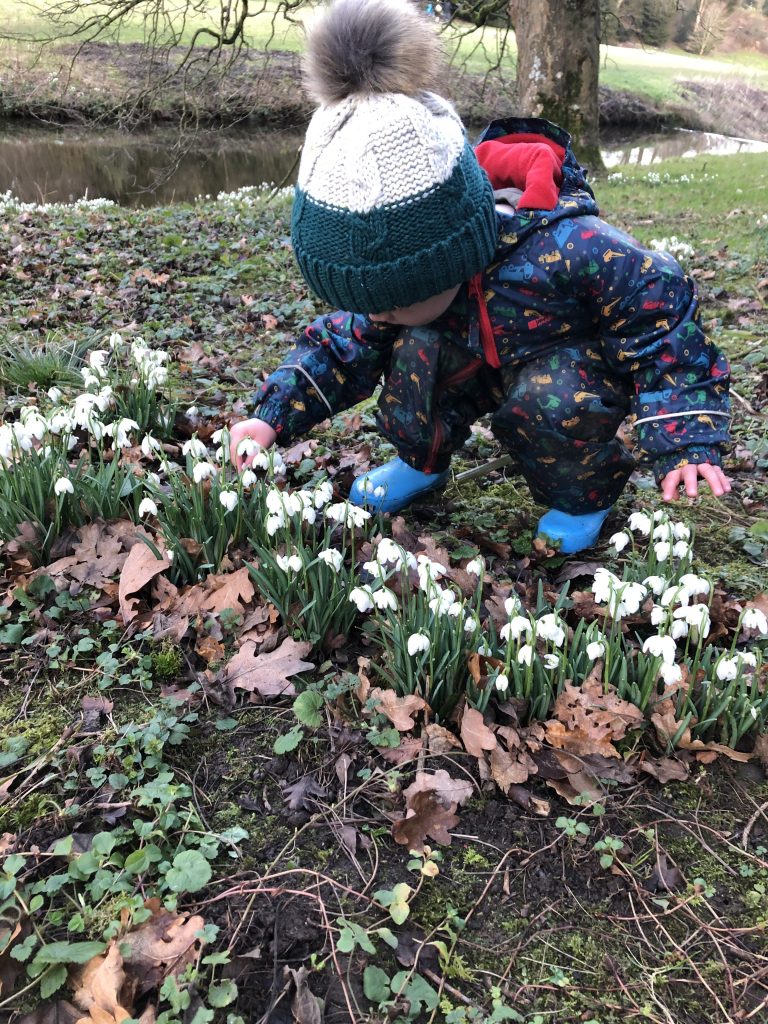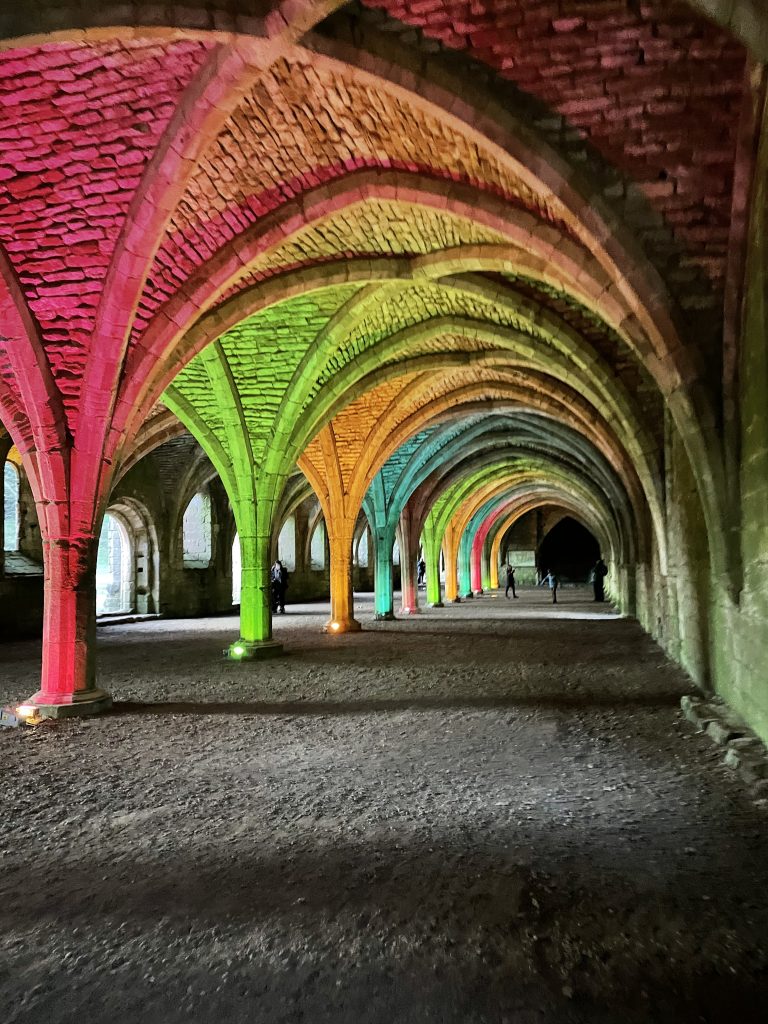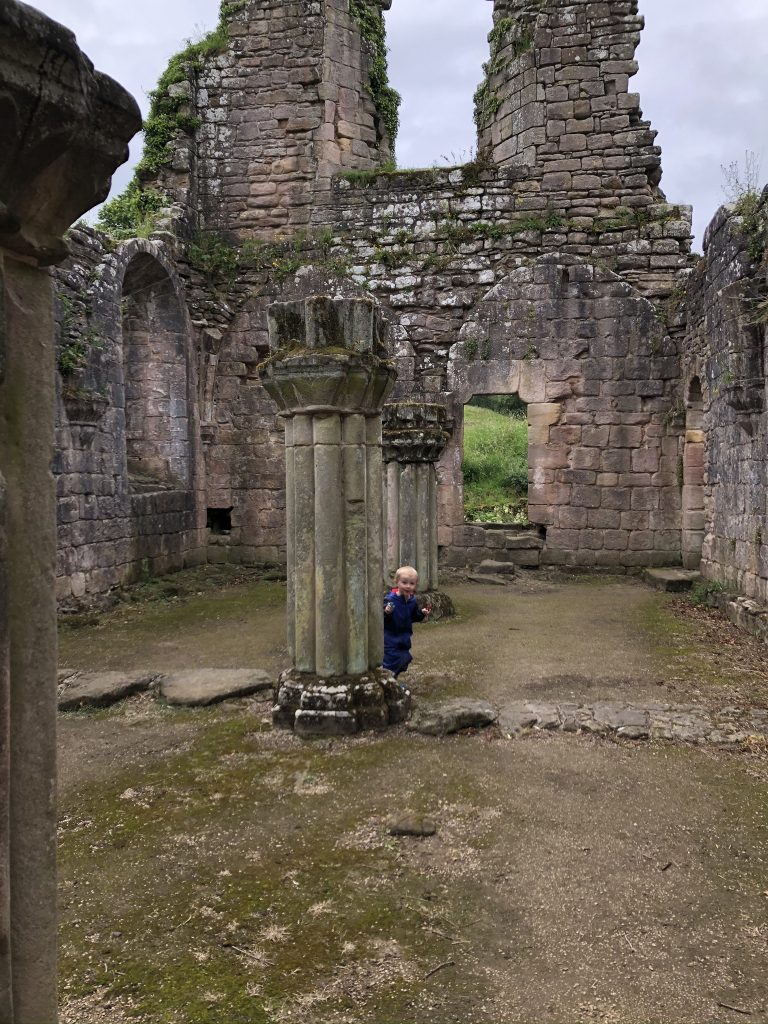 Have you tried any other National Trust properties? I would love to know which ones you recommend.
If you enjoyed reading this post then follow our adventures on Facebook, Instagram and Twitter.