Location: Car park, HG3 4DW
Brimham Rocks is a National Trust site and the best outdoor adventure place for kids of all ages!!
Brimham Rocks is one of those places you go to and accidentally spend all day as time just flies when you are having fun. So don't forget your picnic!! Good footwear and a tight leash on little ones is also required. If you are of a nervous disposition then this will either make you or break you!! It's a great place though for kids to understand risk, take chances, really explore and be fearless. It's also a great place for parents to find their inner child and get climbing too!
There are lots of paths around the site, the main one being pram friendly. The rock formations are everywhere so just go explore and see what you find! There are some amazing ones; ones that are shaped liked animals, ones that are questionably balanced, and ones that offer incredible views down the valley. There is even a trig point!
Parking is free for National Trust members, otherwise £6, there is a small kiosk selling coffees and sandwiches, plenty of picnic benches and toilets.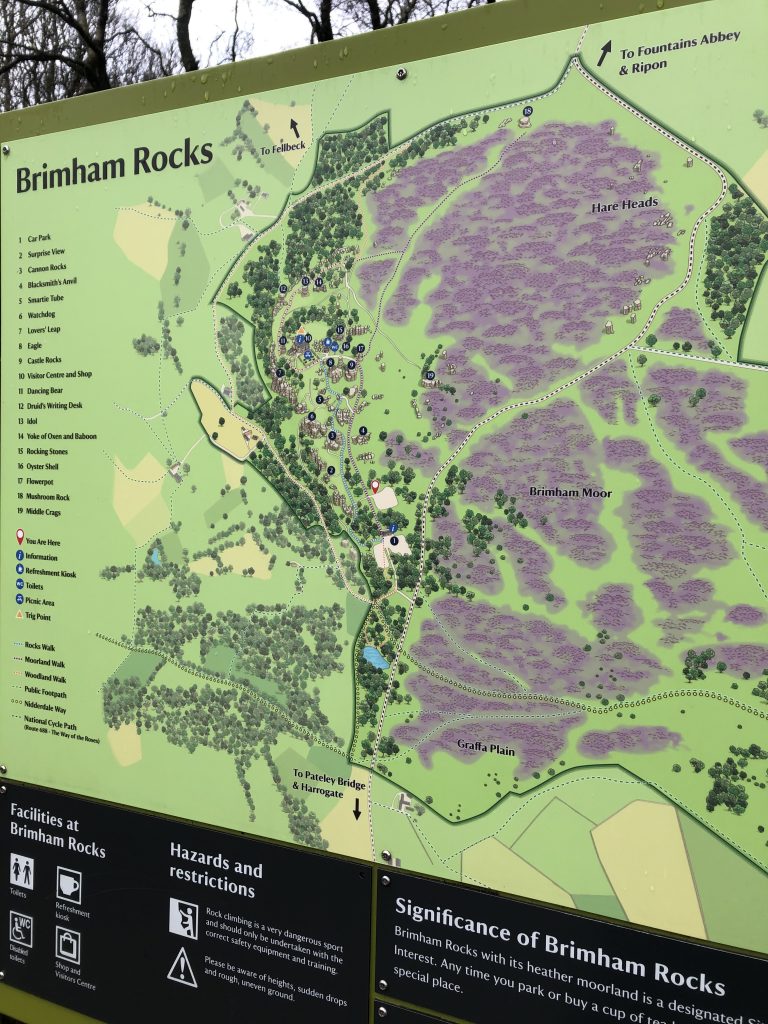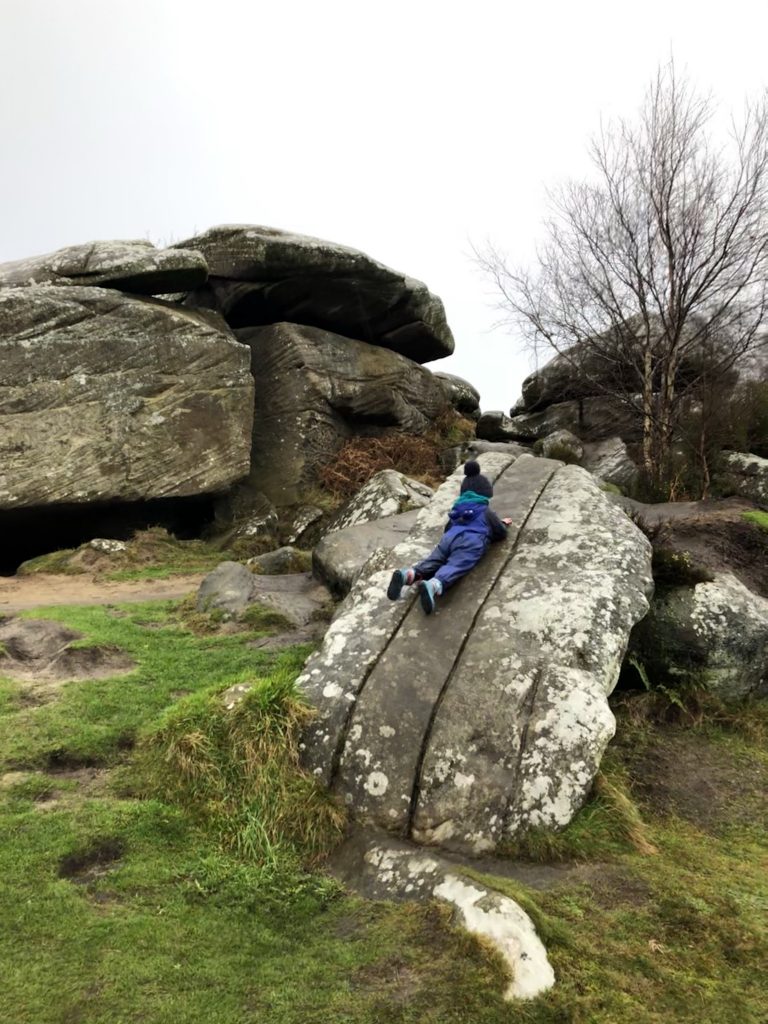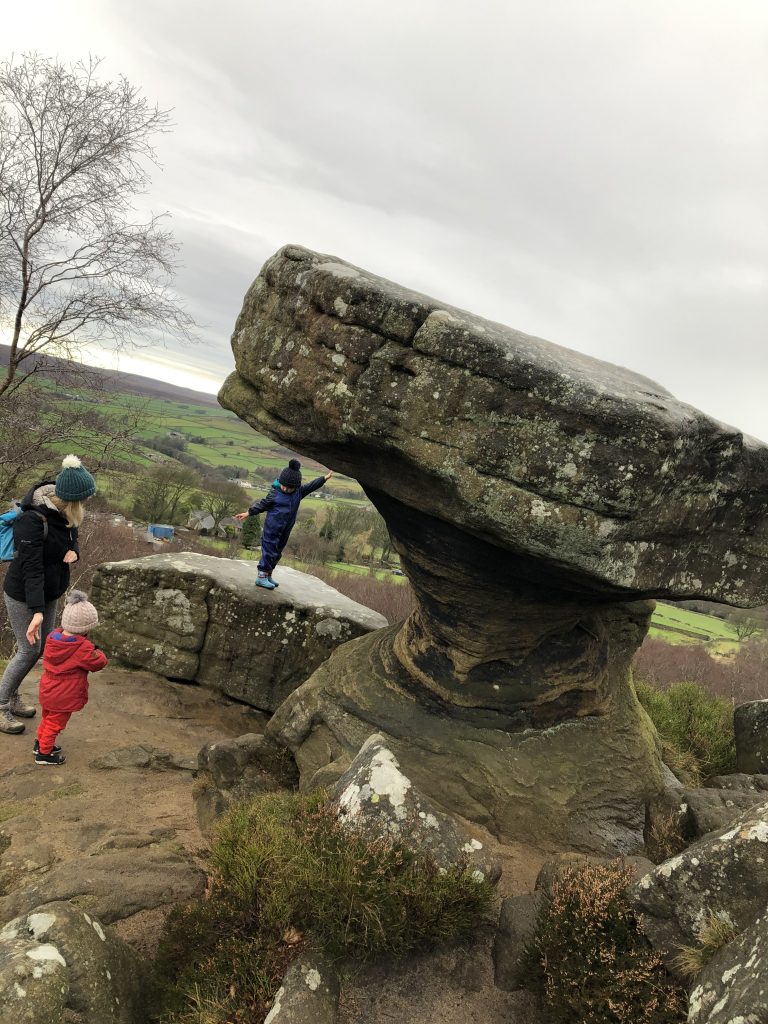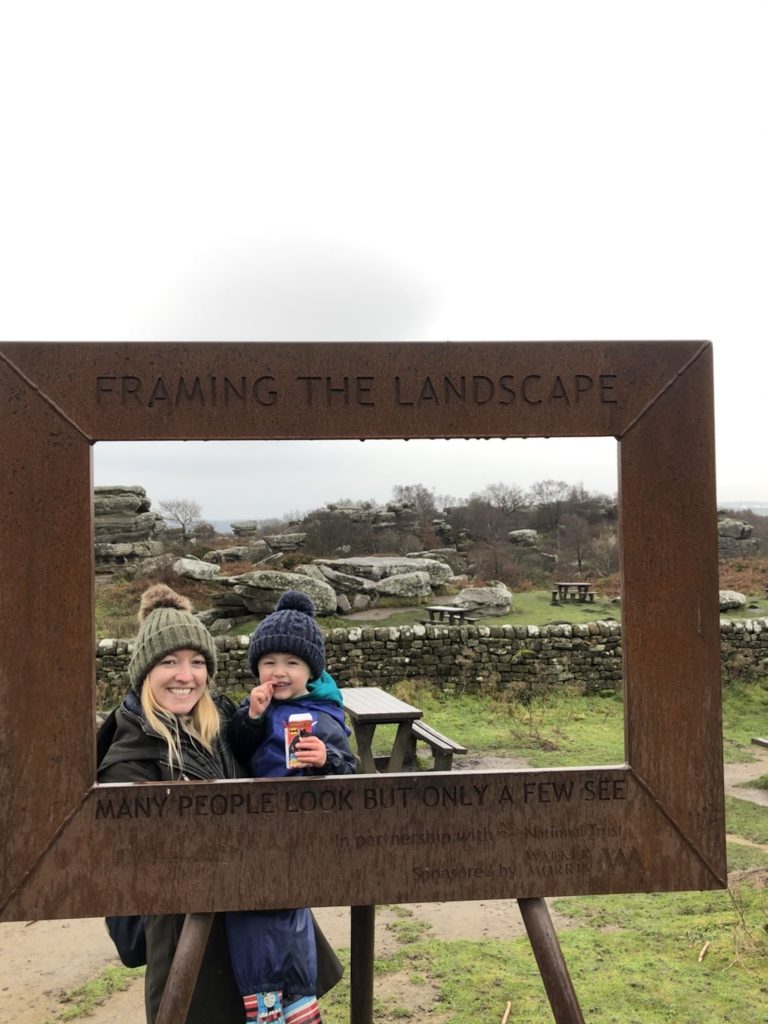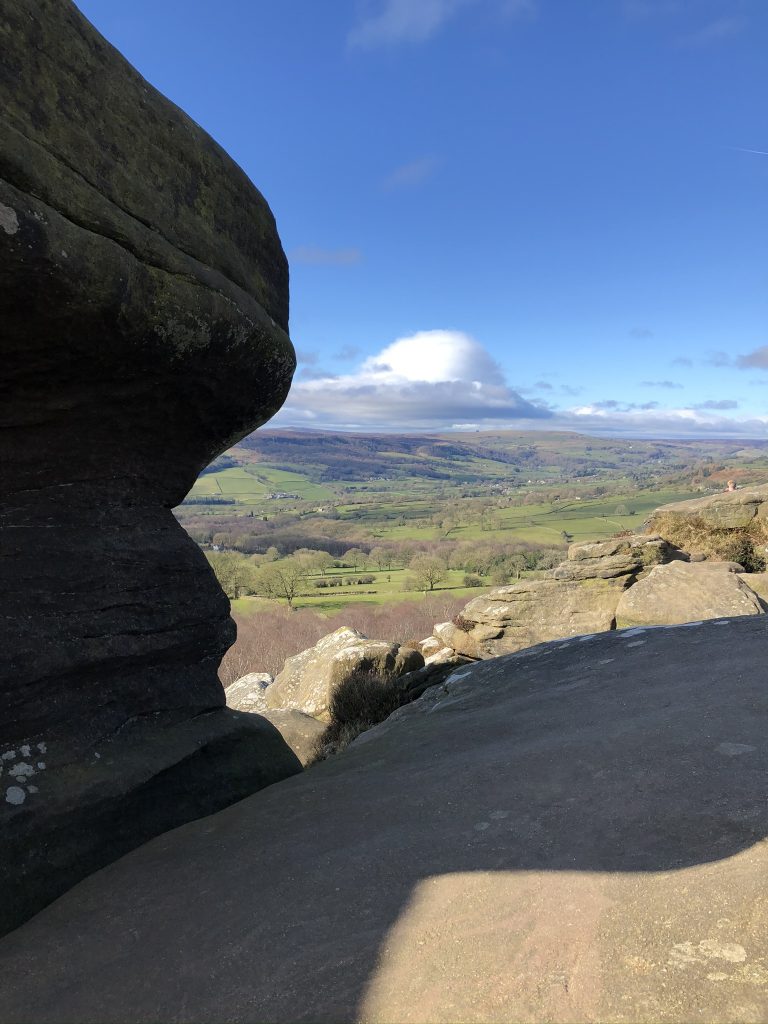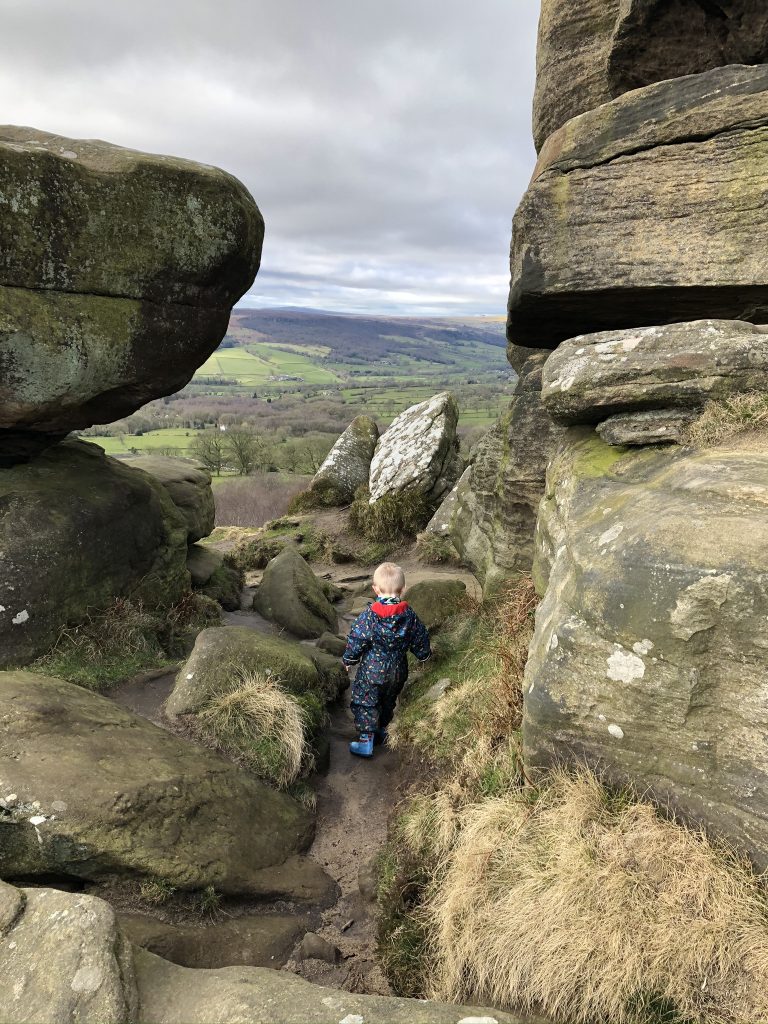 Have you climbed the rocks at Cow and Calk, Ilkley?
If you enjoyed reading this post then follow our adventures on Facebook, Instagram and Twitter.